DJ Megan Ryte: 15 000 dislikes on YouTube video due to DJ Lag drama
- DJ Megan Ryte posted a music video for her song Culture to YouTube and it has garnered over 15 000 dislikes
- Megan was recently accused of stealing aspects of the song from South African DJ Lag and fans have been flocking to comment on every social media platform to demand justice
- The accusatory comments resulted in Megan disabling comments on most of her Instagram posts and the comments section is also disabled on the Culture video
PAY ATTENTION: Click "See First" under the "Following" tab to see Briefly.co.za News on your News Feed!
DJ Megan Ryte recently angered some music enthusiasts after she released her latest track, Culture, and was accused of copying a track called Ice Drop from DJ Lag.
Angry fans have been bombarding every social media platform of Megan's with accusations of her stealing the song and have disliked the YouTube video of it over 15 000 times.
Instead of denying the claims, the comments sections have been disabled on Megan's Instagram posts and the music video on YouTube also does not allow comments.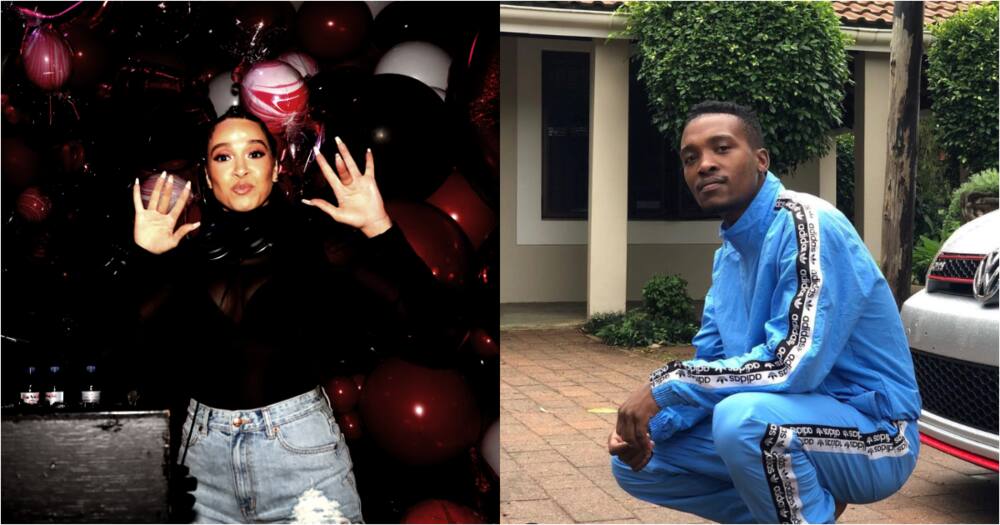 Fans of DJ Lag's Gqom beats wrote that they recognised the allegedly-stolen song immediately and are demanding that DJ Megan give credit to the South African.
The YouTube dislikes appear to echo the sentiment of the people who feel that DJ Lag has been taken advantage of because American entertainers are comfortable stealing from African creators and not crediting them.
One Twitter user wrote:
@SQ_Myeza_: "I thought SA twitter is just being harsh just for the sake of defending a South African DJ but I've just given the 2 songs a proper listen. My people are right and 100% spot on with this one... Megan Ryte definitely stole DJ Lag's beat from Ice Drop. They must just pay the bro."
Check out the video and its disabled comments section below:
Briefly.co.za reported on the story when fans originally noticed the similarity in the tracks and accused the American DJ of ripping off the South African artist.
A DJ from the US has been accused of stealing DJ Lag's song. DJ Lag is a South African Gqom artist. The Grammy-nominated Mzansi DJ dropped his track titled Ice Drop in 2016.
US DJ and radio host DJ Megan Ryte took to social media recently to promote her new song titled Culture featuring ASAP Ferg and Will.I.Am. Mzansi social media users and music lovers have noticed that the beat of the track sounds exactly like DJ Lag's Ice Drop.
They have taken to Twitter to slam DJ Megan Ryte for allegedly stealing Lag's song. Some tweeps have even shared that Megan even allegedly stole the video concept from Lag's music video. He dropped the music video for the track in February 2017.
Tweeps want Megan to pay and credit the Mzansi music producer for his hard work. DJ Lag's name has been trending on Twitter since Megan started promoting her newly released track. Check out some of the comments below:
@TamiaJuliet_M wrote: "This is so upsetting hey. Is it because DJ Lag is all the way in Africa and you thought we wouldn't notice?"
@lelowhatsgood said: "Guys, isn't this EXACTLY DJ Lag's song??? I can't believe it."
@nanettembiliiii commented: "I want DJ Lag to sue and suck every penny they have dry."
@uLelato wrote: "Lmao you can't tell me that @MeganRyte isn't guilty of stealing DJ Lag's 'Ice Drop' beat. Sis has turned now off comments on Instagram AND YouTube! She's guilty Your Honour. Guilty!"
Enjoyed reading our story? Download BRIEFLY's news app on Google Play now and stay up-to-date with major South African news!
Source: Briefly.co.za