The Vow 2 Teasers: December 2020
It can really be challenging and disheartening when those we have taken to be our best friends end up becoming our worst enemies. The Vow 2 teasers are a reflection of the challenges people face in society. Love, trust, hatred, and loyalty are some of the concerns addressed in this highly engaging television drama series. The interesting aspect of it all is that lessons acquired while watching can be applied to different facets of life.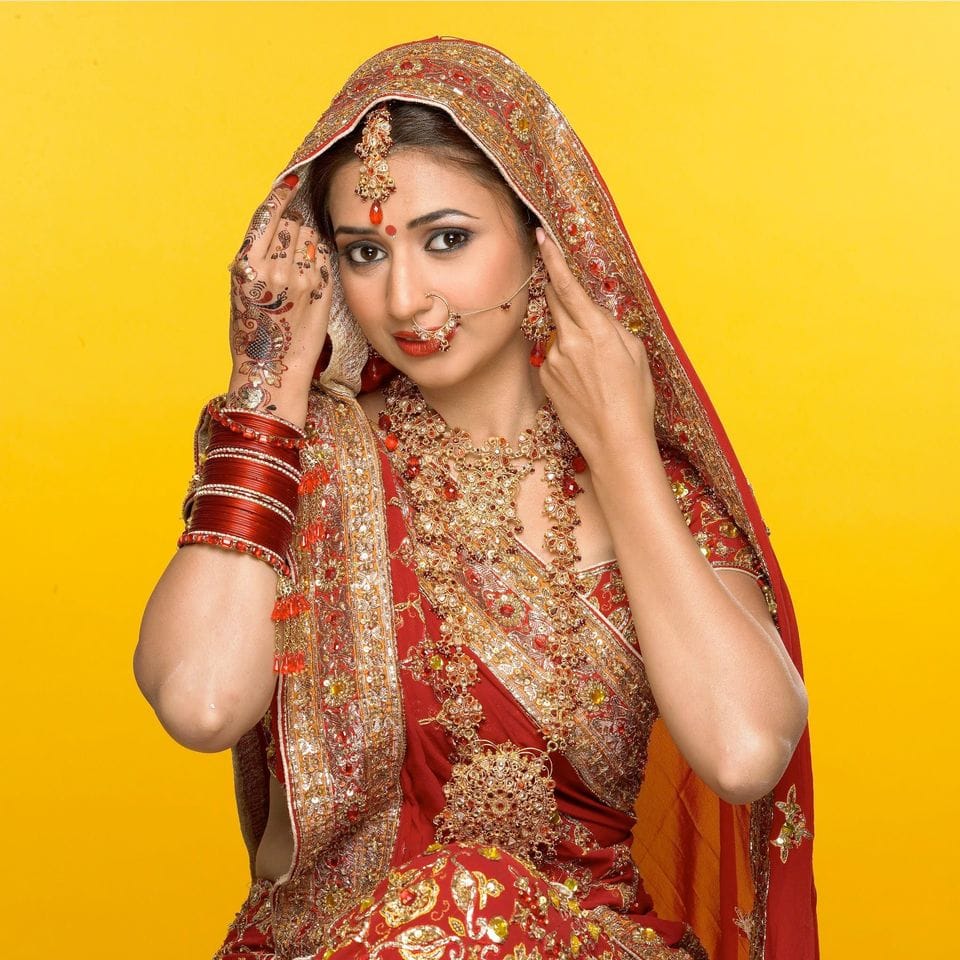 The story of The Vow is based on the life of a selfish woman known as Sindoora. She has a strong conviction and does everything possible to accomplish whatever she sets her heart on. A part of what she does is to coerce people around her. Unfortunately, most of her victims hold on to whatever she says is true, which makes matters more complicated.
The Vow season 2 teasers for December 2020
From this month's episodes of The Vow teasers, you will find out how Bharat takes a woman as his mother before she, in turn, refuses to acknowledge Bharat's wife. Also, how Gaury manages to catch Amar dancing and hugging Divya before she decides to leave the house is another interesting thing you must not miss. Check out the details of each episode for the month below:
Episode 67 - Tuesday, 1st of December, 2020
The members of the community crucify Gaury and her family because of what they have chosen to do. To rebuild Gaury's reputation, Amar puts vermillion on the forehead of Gaury, believing that she is his wife. However, how do you think he will explain this to Divya?
Episode 68 - Wednesday, 2nd of December, 2020
Karan dishes out hurting words to Aditi, while Divya is beginning to suspect the way her brother is behaving with Aditi. At the same time, Amar goes back home intending to explain to Divya the truth, but other issues show up in the process. Then, Gaury goes to find Amar in Delhi.
Episode 69 - Thursday, 3rd of December, 2020
Bharat comes home with a woman he refers to as his mother, while Uma brings Gaury to the house. However, do you think her arrival will possibly cause a disagreement between Divya and Amar?
Episode 70 - Friday, 4th of December, 2020
Gaury spots Amar dancing and hugging Divya. Because of this, she is taken aback and walks away from the house. Also, Amar tells Gaury everything that happened without mincing words.
Episode 71 - Monday, 7th of December, 2020
Bharat receives information that Karan has eventually appended his signature on the divorce papers and that he now has the freedom of being with Aditi. Karuna appears not to be conformed with the choice that Bharat has made on getting married to a divorcee. Consequently, she sternly refuses to accept the situation.
Episode 72 - Tuesday, 8th of December, 2020
The woman that Bharat acknowledges as his mother refuses to admit Aditi as his wife. At the same time, Gaury struggles to admit that Shivam is dead.
Episode 73 - Wednesday, 9th of December, 2020
Gaury spots Amar dancing and hugging Divya. This surprises her, and she decides to walk away from the house. Also, Amar tells Gaury everything that happened without mincing words.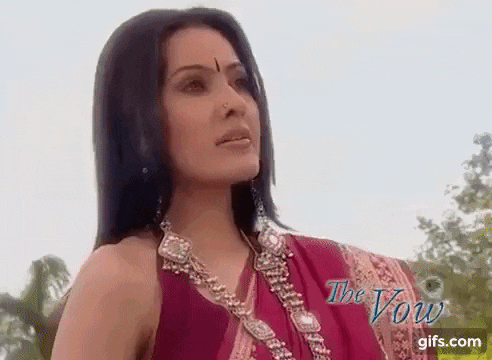 Episode 74 - Thursday, 10th of December, 2020
Divya informs Amar that he is legally married to Gaury and denies her relationship with him. So, what do you think is Divya's motive? Karuna refuses to bless the marital relationship of Aditi and Bharat.
Episode 75 - Friday, 11th of December, 2020
Karuna informs Bharat that she will be absent from the marriage ceremony. The wedding is underway, and everyone is pleased with the result. At the same time, Divya continues to suffer in silence.
Episode 76 - Monday, 14th of December, 2020
The doctor advises that Divya should eliminate the pregnancy to keep her life safe, but she is not willing to accept the doctor's proposal. Then, the condition of Divya worsens, so they move her to the operation theatre instantly.
Episode 77 - Tuesday, 15th of December, 2020
Divya and Amar keep the secret about the baby away from their family, and the tragic secret about the pregnancy of Divya is revealed to the family. Interestingly, it seems as if Divya already has some plans of her own.
Episode 78 - Wednesday, 16th of December, 2020
Divya keeps hiding the secret about her and the baby she is carrying from the family, while Divya encounters complications as the family goes on a hangout.
Episode 79 - Thursday, 17th of December, 2020
Karuna says unkind things about Aditi when she is not there, while Divya's lie comes out and Amar does not take this well. Then, Amar does the unimaginable in his quest to save the life of his wife.
Episode 80 - Friday, 18th of December, 2020
Because Divya is ill, the court case has to be adjourned, while Amar pleads for Gaury's forgiveness because of everything he has put her through.
Episode 81 - Monday, 21st of December, 2020
Sindoora returns, but this time in a mental institution. At the same time, it seems Bharat has been taking care of Sindoora.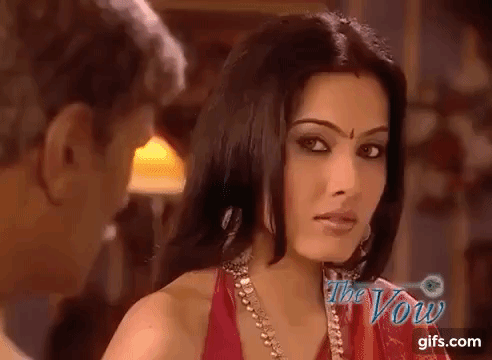 Episode 82 - Tuesday, 22nd of December, 2020
The decision that Amar makes endangers the life of Divya, while Aniket sees a change in Bharat's behaviour and questions him. Then, Aniket takes away the barrier between Aditi and Bharat.
Episode 83 - Wednesday, 23rd of December, 2020
Amar goes to the mental asylum with Bharat and discovers what he has been up to. Sindoora's return to the house startles the family, and as a result of this, they do all what is possible to convince Bharat so he can move her back to the institute.
Episode 84 - Thursday, 24th of December, 2020
Bharat exhibits love and care to Sindoora not minding what had happened in her past. Then, Divya begins to question Sindoora's suspicious behaviour.
Episode 85 - Friday, 25th of December, 2020
Divya settles for Sindoora's act before Sindoora eventually reveals who she truly is to Divya. At the same time, the family receives horrific news about Divya.
Episode 86 - Monday, 28th of December, 2020
Sindoora incites Gaury against Amar, while Sindoora discovers that ending it is not a good idea to Divya's life as it may boomerang eventually.
Episode 87 - Tuesday, 29th of December, 2020
Information reaching Amar is that Divya's condition is deteriorating. Do you think Divya will eventually get over the coma?
Episode 88 - Wednesday, 30th of December, 2020
Aditi finds out that Sindoora has an ulterior motive, while Amar eventually accepts Dia as well as his responsibilities over her. Then, Sindoora goes to the extreme to break the curse she is operating under.
Episode 89 - Thursday, 31st of December, 2020
Bharat shows Sindoora's affection but is unconscious of the fact that she might be deceiving him. Also, Aniket chooses not to fall for Sindoora's act. However, she continues with her assignment.
Sindoora
After all Sindoora had been through, her return to the family startles everyone. Because of this, there are moves to get her back to the mental institution. Irrespective of all that had happened in the past, Bharat shows her love and care. Now that Aditi has found out that Sindoora has an ulterior motive, what will likely happen? Find out from this month's episodes.
Divya
After some diligent searches had been carried out, Divya eventually discovers what had been going on between Amar and Gaury, but what will she do with this latest discovery? Then, she chooses not to follow the doctor's advice of terminating her pregnancy.
From what you have read so far, you will agree to the fact that these The Vow 2 teasers are highly engaging and the creative approach to the scripting is superb. Do not miss the full show as the premiere episodes broadcast on Zee World at 18h00 from Mondays to Fridays.
READ ALSO: Muvhango teasers: December 2020
Briefly.co.za has recently published the recent Muvhango teasers. You will find out how Mpho and Tendamudzimu chose to stay together and love each other despite objections from their families.
The post also discusses how Shaz demands Didi to send Dee packing after her father loans her a lump sum of money for a business venture.
Source: Briefly News