Mehek 3 Teasers: December 2020
As exciting as other seasons of Mehek 3 have been, the December episodes are undoubtedly the best. We see the main characters get through an almost impossible scenario; there is the destruction of an amazing business and much more. Read the Mehek 3 teasers for December 2020 to catch up with the developing plot.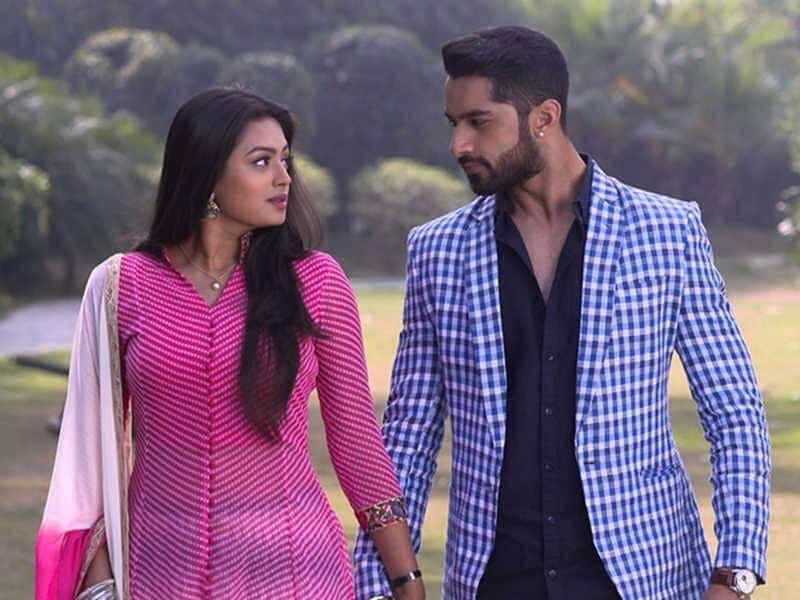 Mehek 3 is a thrilling soapie about two star-crossed lovers trying their best to end up together despite their families' disapproval. In the coming episodes, we see Mehek and her lover Shaurya fighting evil forces together and being victorious in the end.
Mehek 3 teasers for December 2020
The following Mehek 3 teasers reveal that the terrorists Abbajan and Armaan are about to cause havoc for Mehek's family. There is also the cunning Anjali, who wiggles her way into the family with bad intentions. Will they be caught or will they get away scot-free?
Tuesday, 1st December 2020 - Episode 45
Priya is overjoyed about the engagement, but she needs to disclose some information to Dennis before this. While Armaan decides to trust Nahida, Shaurya has a massive plan to save everyone from the terrorists.
Wednesday, 2nd December 2020 - Episode 46
The Gabela online business faces another major problem after a catastrophic fire destroys their product. Will Mehek and Shaurya's escape plan succeed?
Thursday, 3rd December 2020 - Episode 47
Aunt Dolly is sceptical about Mehek and Shaurya's visitors; meanwhile, Abbajan and Armaan are relentless in ensuring their plans are successful. Amit may genuinely be falling for Norah.
Friday, 4th December 2020 - Episode 48
Karan tries to make Sanjana admit to the arson of the factory. Shaurya and Mehek's plan to free everyone from Abbajaan and Armaan's attack is underway. Will they triumph?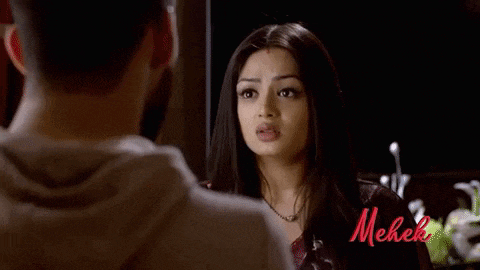 Monday, 7th December 2020 - Episode 49
Khanna finds an investor for the Gabela business, while Neeve is in shock after being held against her will. Shaurya and Mehek succeed.
Tuesday, 8th December 2020 - Episode 50
Karan spends a lot of time with Sanjana, making Norah feel self-conscious. The Sharmas and Khannas survive a near-death experience. In contrast, Balwant struggles to accept PD's death.
Wednesday, 9th December 2020 - Episode 51
Sanjana turns the tide on Karan, placing him at a disadvantage. Aunt Dolly is mistrustful of Anjali's intentions; thus, her true goals are revealed to the Khanna's who are left dumbfounded.
Thursday, 10th December 2020 - Episode 52
Seema consoles Karan, telling him to be patient. Shaurya stands up to Hareesh while Anjali feels responsible for the conflict between Karuna and Hareesh.
Friday, 11th December 2020 - Episode 53
Sanjana finally acknowledges her role that night to Karan, which leads to things between him and Norah looking up. Anjali's motives seem to be misleading; meanwhile, Karuna's shielding of Anjali is blinding her.
Monday, 14th December 2020 - Episode 54
As Eddie does his best to relaunch the online store to keep Leleti's legacy intact, Anjali makes the situation between Mehek and Karuna worse. The Sharma's have a big shift ahead of them.
Tuesday, 15th December 2020 - Episode 55
Sanjana wants Karan to prove his loyalty while he is sure that he has gained her trust. Karuna treats Mehek like an outsider because of Anjali; in contrast, she tries her best to help Anjali.
Wednesday, 16th December 2020 - Episode 56
Priya's past follows her, with her ex-husband bothering her. Anjali makes her way through the Khanna family; meanwhile, Karuna's love for her puts all her other relationships at risk.
Thursday, 17th December 2020 - Episode 57
To convince Sanjana that they hate each other, Karan and Norah put on a show for her. Relationships come to an end as Karuna excommunicates those who care about her while Dolly sees right through Anjali.
Friday, 18th December 2020 - Episode 58
Sanjana tells Karan her deepest secret; this could be what he has been looking for. Treated like outsiders, Shaurya and Mehek leave the Khannas home. Meanwhile, Karuna is wrapped around Anjali's finger.
Tuesday, 22nd December 2020 - Episode 60
Priya struggles to rescue her relationship with Dennis; meanwhile, Mehek realises that Anjali's plan has bad intentions. How will she disclose this to Shaurya and Karuna?
Wednesday, 23rd December 2020 - Episode 61
Sanjana appears to be a step ahead of the Gabelas and Karan.
Thursday, 24th December 2020 - Episode 62
Karan almost has Sanjana jailed, and at the same time Anjali puts Mehek's life in jeopardy. Will Shaurya help her in time?
Friday, 25th December 2020 - Episode 63
Karan is upset when evidence that can lead to Sanjana being locked up gets lost. Anjali's activities against the family will be punished; meanwhile, Shaurya and Mehek have positive news to share.
Monday, 28th December 2020 - Episode 64
Sanjana tastes freedom but by who's hand? Anjali puts Shaurya and Mehek's unborn child in jeopardy. The Khannas unite to defeat a common enemy.
Tuesday, 29th December 2020 - Episode 65
Sanjana shows her intelligence after being apprehended by the authorities, while Anjali has new servants, Mehek and Dolly. Aunt Kanta is worried for the whole family.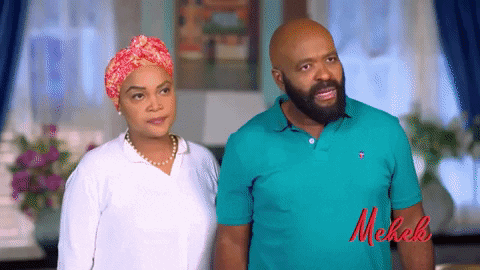 Wednesday, 30th December 2020 - Episode 66
After 8 years, Dennis and Priya are wed, Norah and Eddie travel to Africa, while Mehek and Shaurya are reconciled with the family. Vicky and Nehal also welcome their newborn babies.
Thursday, 31st December 2020 - Episode 67
Sanjana gives Karan a strict ultimatum, and Anjali, who is still in jail, plots for the destruction of Mehek and Shaurya, and Swetlana is back.
Karuna
Anjali takes advantage of her. Karuna loves Anjali so much that she is blinded to her ulterior motives. Eventually, she loses all the people who genuinely care for her.
Shaurya
Initially, he comes up with a plan to help his family escape the terrorists. Luckily, they all get away, and Shaurya gets the fairytale ending he deserves in the last episode.
This and more awaits Mehek 3 lovers this December. You can catch the full Mehek 3 episodes on Zee World from Mondays to Fridays at 17h00.
READ ALSO: The Vow 2 Teasers: December 2020
Briefly.co.za covered the story of The Vow, which is based on the life of a selfish woman known as Sindoora. She has a strong conviction and does everything possible to accomplish whatever she sets her heart on.
A part of what she does is to coerce people around her. Unfortunately, most of her victims hold on to whatever she says is true, which makes matters more complicated.
Source: Briefly News