7de Laan teasers: December 2020
In 7 de Laan teasers for December 2020, the characters struggle with many things that make some forget to take care of themselves. The challenges of life are overwhelming to those who are caught off balance. The Hillside has turned into the home of survival for the fittest.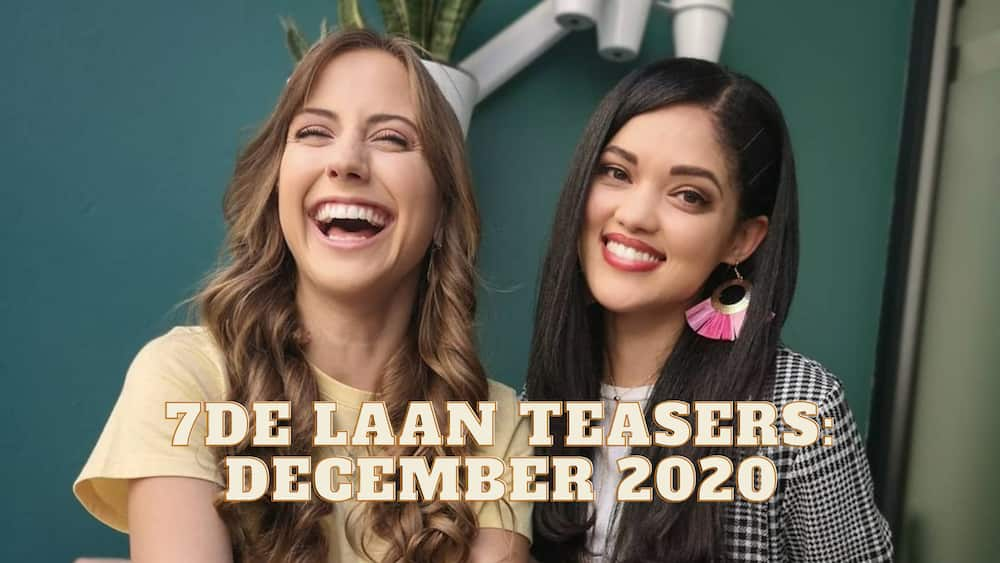 Lana and Rickus are getting close to each other and enjoying every moment they spend together. André and Mariaan's relationship is experiencing the opposite of what Lana and Rickus share. The two are hurting their relationship by fighting continuously.
7de Laan December 2020 teasers
Do you love watching movies and drama series with your loved ones? Try out something different today and watch 7 de Laan from a quiet and lonely place. It is nice to enjoy the moments you spend by yourself. The series gets more interesting when no one distracts you.
1/12/2020: Tuesday (Episode 4973)
André and Mariaan get into a heated argument that they cannot resolve. Aggie is enraged when she finds out the identity of the person who stole valuables at Bruynwaves.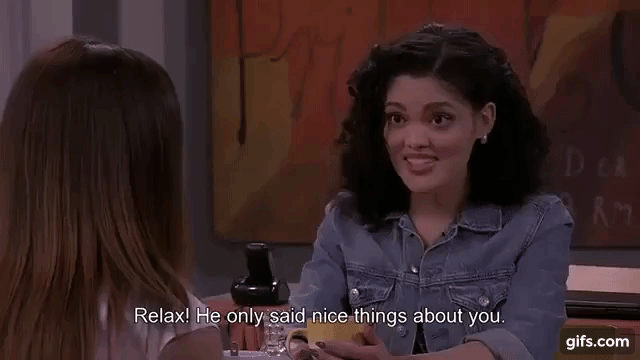 2/12/2020: Wednesday (Episode 4974)
Erika lends Mariaan a shoulder to lean out after the disagreement she had with André, and Marvin gets an idea that will change his life forever.
3/12/2020: Thursday (Episode 4975)
Connie is in denial when the truth dawns on her, and Shawn finds it hard to decide what to do with DeWet.
4/12/2020: Friday (Episode 4976)
The Welmans join hands to support and comfort Mariaan. Meanwhile, Romeo and Tjattas's hands are full with the preparations for the upcoming event.
7/12/2020: Monday (Episode 4977)
Bonita remembers the good old days with a broad smile on her face. Khethiwe and Nozi are worried about the sudden displeasing change in Gabby's behaviour.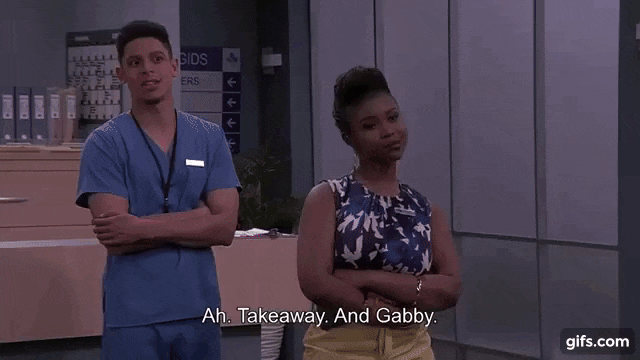 8/12/2020: Tuesday (Episode 4978)
Rickus is considering compromising his moral values to suit the situation, and Marko takes Thomas on a fun outing.
9/12/2020: Wednesday (Episode 4979)
Shady bears corrupted information to Vanessa. Will she find out the truth? An argument arises between Ludo and Romeo.
10/12/2020: Thursday (Episode 4980)
Chris brushes aside DeWet's concerns regarding the well-being of the people residing at the squatter camp. Bonita finds it hard to believes the information that gets to her.
11/12/2020: Friday (Episode 4981)
Lesedi and the Petersons endure a gloomy day in silence, and Vanessa tries to handle the chaos at the office before things get out of hand.
14/12/2020: Monday (Episode 4982)
Romeo and Marvin disagree over Romeo's perspective about their situation, and Connie offers Lana pieces of sensible advice.
15/12/2020: Tuesday (Episode 4983)
Fikani tries to make Chris understand his opinion in vain. Tjattas and his neighbours are a step away from taking matters into their hands.
16/12/2020: Wednesday (Episode 4984)
Ludo strives to get what he longs for, and Shawn surprises DeWet by being bold with the brutal honesty about what he thinks about her.
17/12/2020: Thursday (Episode 4985)
Marvin and Ivy will forever be grateful to Lesedi for extending a helping hand towards them, and Fikani celebrates a special moment.
18/12/2020: Friday (Episode 4986)
Lana and Rickus enjoy spending time together. At the same time, Aggie disagrees with Connie over Connie's questionable decision.
21/12/2020: Monday (Episode 4987)
Shady brings in an idea that will make the Christmas season an unforgettable moment for everyone who joins him in the celebration. Ivy is excited by the discoveries.
22/12/2020: Tuesday (Episode 4988)
Rickus misses Esti's presence in his life. Will he look for her and express how he feels? Connie is worried about André. What is happening to him?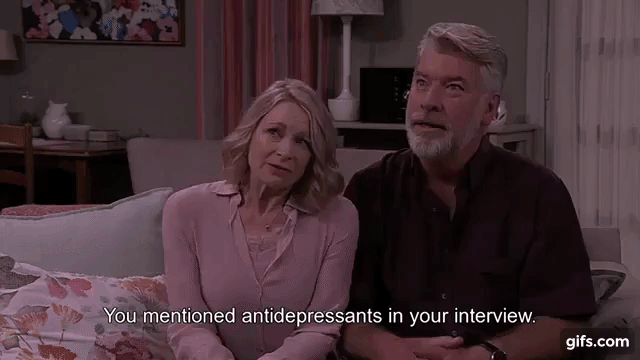 23/12/2020: Wednesday (Episode 4989)
Lesedi reassures the Heights' tenants that their grievances will be heard, and Eddie and Vee cause tension in the Petersons' house unintentionally.
24/12/2020: Thursday (Episode 4990)
Nozi finds the right punishment for Ludo's mistakes to make him come back to his senses. The people at Hillside are unaware of the disturbing issues that are going on in their residence.
25/12/2020: Friday (Episode 4991)
The Hillside is full of happy and glowing faces because of the Christmas festival, and Gabby receives a surprise from Tjattas.
28/12/2020: Monday (Episode 4992)
There is a surprise package in the arcade that seems suspicious, and Nozi attempts to ease the box's tension among the people.
29/12/2020: Tuesday (Episode 4993)
The boldness Rickus is putting on cannot fool the Welmans. They sense that something is amiss and question him about it. Vanessa remembers the good times she spent at Oppiekoffie.
30/12/2020: Wednesday (Episode 4994)
Lesedi makes the children happy by allowing them to celebrate the eve of the New Year as they please. Marvin discusses with Ivy what he plans to do with his career.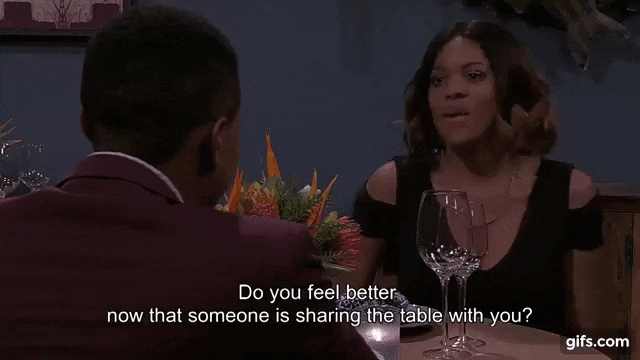 31/12/2020: Thursday (Episode 4995)
Bonita sinks into sad emotions when Daniel's death anniversary approaches, and Mariaan panics when she meets a dead body. Is history repeating itself?
Mariaan
The Welmans and Erika comfort her when her relationship with Andre turns sour. She finds a corpse later when Daniel's death anniversary is approaching and gets scared. Mariaan believes that history is repeating itself.
Rickus
He is happy with Lana, but a challenging situation puts him at a crossroad between dropping his principles or holding onto them. The Welmans do not buy his fake confidence because his facial expressions prove that something is wrong. Will he confide his problems in them or Lana?
Please watch the thrilling scenes that 7 de Laan teasers for December 2020 highlight on SABC2 from Mondays to Fridays at 18h00. You will realize that you have missed out on quality entertainment for not being the show's regular viewer once you dedicate yourself to watching every episode.
READ ALSO: The Vow 2 teasers: December 2020
In The Vow 2 teasers for December 2020, Bharat's family shows Sindoora love when she returns to the mansion even after all the pain she has caused the family. Aditi suspects that Sindoora is back to seek revenge, and Divya refuses to terminate her pregnancy. She also discovers Gaury and Amar's secret, but she is afraid of exposing them because it will cause chaos in the family.
Briefly.co.za narrates the dramatic events that Sindoora creates in Bharat's family. She pretends to be mentally ill to win their trust before she destroys them. The family wants to take her to a psychiatric hospital, but she does everything in her power to avoid a medical checkup.
Source: Briefly News