Begeertes teasers: December 2020
The introduction of Begeertes teasers on eExtra is another effort made to ensure that everyone gets maximally entertained. Whether you already have a television drama show you are committed to or not, this new Turkish telenovela promises to give you value for the time you commit to watching it. How the cast members play their roles is exceptional.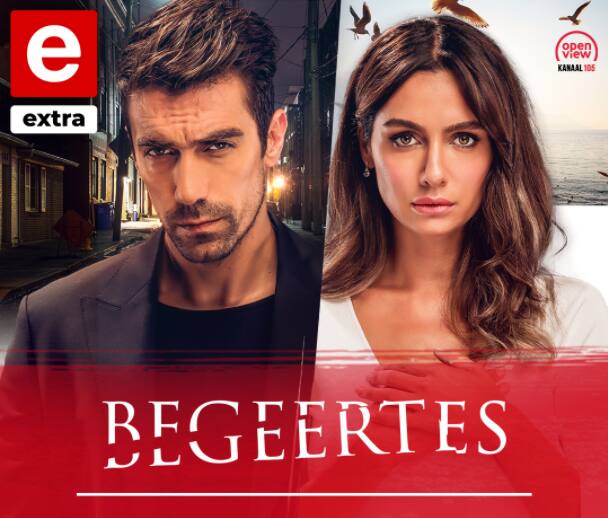 Begeertes Turkish series' storyline is about the relationship between a kind-hearted doctor known as Asli and a hitman by the name Ferhat. The doctor finds herself in a critical situation because she needs to rescue her soul by handing over herself in marriage to Ferhat. The show premieres on eExtra from Mondays to Fridays at 20h30, while the omnibus is from 20h50 every Saturday.
Begeertes December 2020 teasers
Last month's episode ends with the failure of Asli's plan to run away. It also showed how Cem suspected that Yigit planned for Asli's abduction after finding out where she was held hostage. What happens next, especially to the baby that Cuneyt and Guslum are expecting and Asli's wedding? These and other things are discussed in this month's episodes. Below is a rundown of what to expect.
Episode 7 - Tuesday, 1st of December, 2020
Yigit and Cem hinder the wedding from proceeding, but Asli contends that it is what she wants. Also, Namik and Yigit lock horns, while Hadan desires that Abidin would depose Ferhat. Then, Cem marks the car of Ferhat as stolen.
Episode 8 - Wednesday, 2nd of December, 2020
Cem interviews Asli and Ferhat, but they hold on to their story. Information about the wedding goes viral, but a family dinner is planned. Asli's new home does not impress her.
Episode 9 - Thursday, 3rd of December, 2020
Yeter visits the wife of Yigit, while Sinan gets information about Asli's marriage from Vildan. At the same time, Ferhat takes back the laptop, while Idil discovers that she has put in. Then, Namik tells her Ferhat is his son, while Asli stabs Ferhat.
Episode 10 - Friday, 4th of December, 2020
Idil pushes for an abortion, while Asli stabs Ferhat before they move in with the family. Then, Ferhat is beginning to suspect Cuneyt before he eventually confesses to Gulsum that he stole the laptop while trying to raise some money for them to escape.
Episode 11 - Monday, 7th of December, 2020
Ferhat takes Asli to carry out Esra's surgery, while Cuneyt exhumes the body of Adem and the police discover it. Handam informs Namik about the visit of Yeter. Namik is overwhelmed to find out about Idil's pregnancy, and as a result, he stops the abortion.
Episode 12 - Tuesday, 8th of December, 2020
Ferhat coerces Asli to discern the truth about Sinan, who is married. Yeter and Handan come up with a plan concerning the pregnancy of Idil. Then, Ebru plans to assist Cem in the matter, while Ferhat makes away with the dead body of Adem, and Asli and Ferhat kiss.
Episode 13 - Wednesday, 9th of December, 2020
Gulsum prematurely goes into labour, while Yeter hurries to Asli for her assistance. In the meantime, Alsi tries to figure out who she can rely on.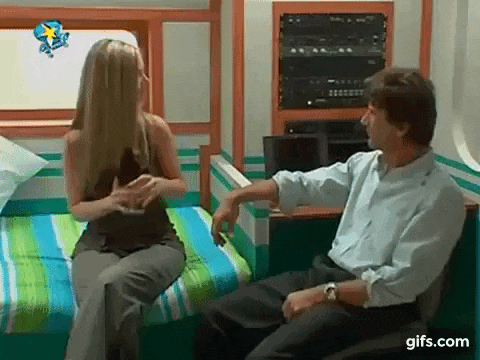 Episode 14 - Thursday, 10th of December, 2020
Asli gets to know about the secret of Yigit and dares to confront him, while Abidin informs his family about the "baby" he has with Safiye.
Episode 15 - Friday, 11th of December, 2020
Asli plans to break into the office of Ferhat without his notice. But then, Gulsum keeps mourning the baby she loses to Abidin, while Ferhat starts to suspect who the baby's owner is.
Episode 16 - Monday, 14th of December, 2020
Ebru tries as much as possible to plant the bug, while a mysterious man calls Namik and threatens his and his family's lives. He also reveals something shocking.
Episode 17 - Tuesday, 15th of December, 2020
A gang of thugs that Sahin send chases down Asli and Ferhat while they manage to run away. In the process, Ferhat receives secret information on who could have sent them. Then, Idil comes to the house to stay.
Episode 18 - Wednesday, 16th of December, 2020
Idil relocates to the family home as Namik is after the protection of his nearest and dearest. The gang of thugs that work for Sihan is still after discovering where Ferhat and Asli are before Mute kills them. At the same time, Ferhat and Asli reach the cottage in Bolu unhurt before Cuneyt informs Sihan of their whereabouts. Eventually, Ferhat is shot.
Episode 19 - Thursday, 17th of December, 2020
After Ferhat is shot, Asli decides to come to save his life. Sihan shares the news of Ferhat's death with Namik, but the information shared with a family who is shocked is that he is still alive. In her quest to create waves, Safiye and Idil decide to find out what would possibly be the result before launching out totally.
Episode 20 - Friday, 18th of December, 2020
As Ferhat fights for his life on the operating table, other family members try to prepare themselves if he does not make it eventually. At the same time, they try not to press persistently. From today's episode also, an idea of the man sworn to bring down Namik is revealed.
Episode 21 - Monday, 21st of December, 2020
Safiye discovers that the father of Gulsum's baby is Cuynet. At the same time, Gulsum finds herself in a situation that switches his emotions back and forth because she thinks that she killed Safiye so that Sihan does not kidnap her. Then, Asli and Ferhat are trapped in a building that is burning just because they are trying to search for Gulsum.
Episode 22 - Tuesday, 22nd of December, 2020
Asli can no longer condone the challenges that follow Ferhat everywhere he goes. Also, Sahin discovers that he is not likely to have an edge after everything.
Episode 23 - Wednesday, 23rd of December, 2020
Asli looks in Yigit's direction for assistance and narrates everything that happened to him. The kind of things he tells her impacts the way she perceives Ferhat.
Episode 24 - Thursday, 24th of December, 2020
Ferhat gives Yigit a surprise present, without knowing that another surprise that is deadlier than that is brewing for him and his household members. The information about the daughter of Sahin is eventually unveiled.
Episode 25 - Friday, 25th of December, 2020
The family dinner ends abruptly after everyone gets to know that Yigit has been shot. Because of this, Ferhat and an unlikely ally team up, while Asli is driven to an act of crime.
Episode 26 - Monday, 28th of December, 2020
Asli shows Ferhat that there are other ways of expressing bravery as he spirals to discover who shot his brother.
Episode 27 - Tuesday, 29th of December, 2020
Sahin and Ferhat confront each other, and everyone involved has different disastrous and deadly outcomes.
Episode 28 - Wednesday, 30th of December, 2020
Do you think that Ferhat and Cuneyt can run away from the residence of Sahin Cigal? Also, find out if the plan of Asli to catch him in the act will materialise.
Episode 29 - Thursday, 31st of December, 2020
Namik discontinues his involvement in the election process and lets his family know about his decision. At the same time, Abidin discovers that the child does not belong to him. Then, Ferhat permits Asli to spend one day at the hospital, and what Sahin has been planning for Ebru to being in charge and keep on with the search for revenge is revealed.
Asli
As much as Yigit and Cem do not want the wedding to take place, Asli insists that it is what she wants. Unfortunately for her, after the wedding held eventually, she discovered that was not the kind of home she had wished for. As Asli stabs her husband, what do you think will likely be the outcome? What about those who have been prevented from knowing about the wedding ceremony? Find out from this month's episodes.
Ferhat
How Ferhat manages to steal the laptop is an issue of concern, but then, after confessing, what would possibly happen to him? What about the dead body of Adem that he makes away with? Will there be any consequences of his actions on his wife's profession or not? See how the events unfold by watching this month's episodes.
From what you have read so far about Begeertes teasers for December, you can see that this highly engaging telenovela is starting on a significant note, and it can only get better. Do not miss the time as you join other soapie fans to enjoy the series.
READ ALSO: Zee World Silver Lining: cast and crew, full story, plot summary, episodes, teasers
If you enjoy Bollywood movies and have not watched Zee World Silver Lining, then, you are missing out on something special. As recently published on Briefly.co.za, the television drama series has lots of exciting offers that will keep you glued to your screen.
Compared to the usual soap operas that revolve around love and betrayal, this drama series has conflict, separation, abandonment, and enmity issues. The post contains all you need to know about the television show, including the cast and crew members, the show's plot, and the full story. It is a drama series you will be glad to watch.
Source: Briefly.co.za