Luyolo Yiba bio: age, songs, album, pictures, auditions, profile
South African entertainment has provided a platform for the growth of some of the most talented artists. Idols SA is one of the platforms that has birthed successful musicians like Shekhinah. Luyolo Yiba is another artist whose star seems to be shining so bright, and he seems to have a promising career in music. How about reading on for more details about him?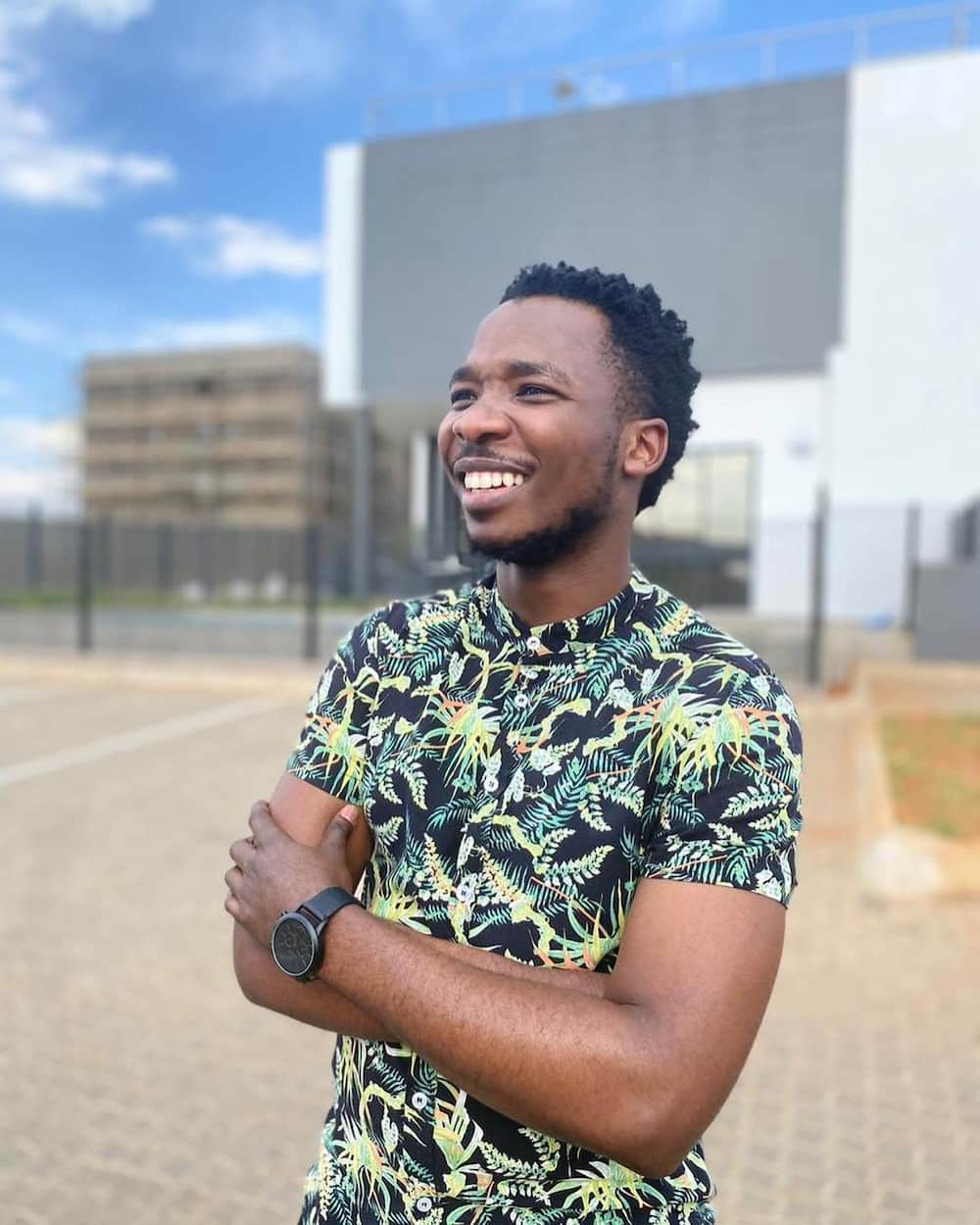 Luyolo Yiba rose to fame during the 15th edition of Idols SA. He got the country's attention by how perfectly he would perform John Legend's music. He is also the winner of the 15th edition of Idols SA. He recently released his debut album and Mzansi cannot hide their excitement. You ought to read on for more details about the celebrated musician.
Luyolo Yiba profiles
Full name: Luyolo Yiba
Profession: Software developer
Year of birth: 1995
Place of birth: Buffalo River, King Williams Town, Eastern Cape
Alma mater: Information Technology degree from Walter Sisulu University
Luyolo Yiba Instagram: luyolomusic
Twitter: Luyolo_Yiba
Luyolo Yiba biography
Growing up, Luyolo was a respectful and shy boy who was passionate about music. His parents encouraged him to focus on his academics. He grew his music career by singing in church choirs. He always desired to turn the music to a full-time job, and winning the fifteenth edition of Idols SA might have significantly impacted his dream. The details of his biography unveil the other side of him that most people do not know about.
Luyolo Yiba age
He was born in 1995 in Buffalo River, King Williams Town, Eastern Cape to Dumisani and Nomboniso. They describe him as a hardworking and passionate boy who invested in his talents and still managed to have good grades in school. Therefore, as of 2020, he is twenty-five years old.
Luyolo Yiba Idols SA
Yiba was declared the winner of the 15th Idols SA singing competition that was held at the Big Top Arena, in Ekurhuleni in November 2019. He captured the attention of the fans of the show, and most of them described him as the horse that progressed to become a real contender of the title and emerged victorious.
As part of the deal, he walked away with a whopping R1 million, a Ford Fiesta, a recording deal from Gallo Records among other prizes from the sponsors of the show.
The 15th edition of Idols finale was spectacular as it saw all the stops pulled out to reveal the year's exceptional stars. The top 2 contestants were Luyolo and Sneziey, and Luyolo wowed the crowd when he performed Green Light by John Legend.
Luyolo Yiba audition
Luyolo travelled the longest distance to get to the location of the auditions of the competition. On the first day, he serenaded the judges with his magical ability to perform. He stated that he wanted the country to know he could sing. During the performance, he performed John Legend's You and I.
Luyolo Yiba album
After bagging the much-coveted award and position, the talented singer promised to release his debut album. However, the pandemic tampered with his schedule as he was unable to attend his recording sessions at the studio. However, on 27th November 2020, he released his debut album, Ithemba.
Luyolo Yiba songs
Luyolo has a unique style of owning his music and giving it his best. If you did not manage to catch the competition, these are some of the songs that he worked on. They are his labour of love.
Luyolo Yiba pictures
Apart from his magical voice, Yiba wowed Mzansi with his looks, and throughout the competition, fans were on the lookout unveil details of Luyolo Yiba and his girlfriend. These are some of the pictures of the lucky winner of Idols SA 15.
A model maybe?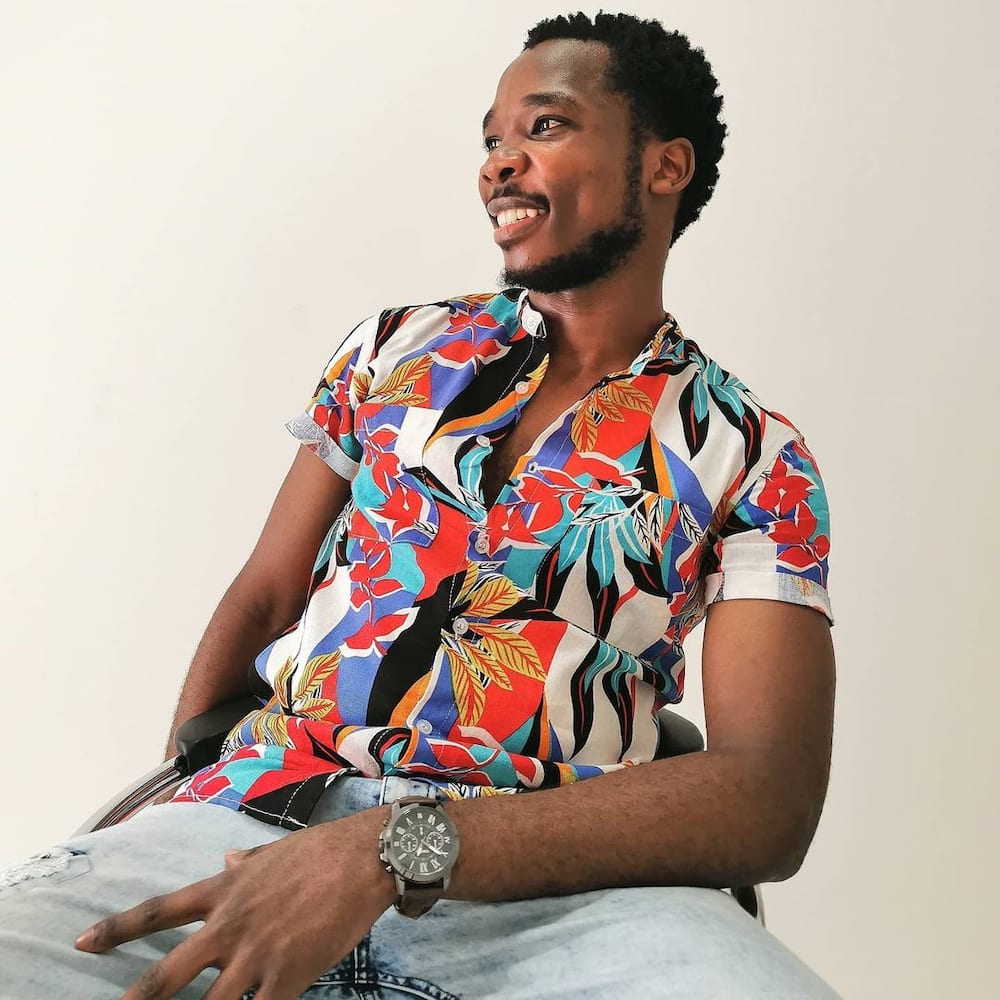 Apart from being a bright young man, he seems to give snippets of his artistic side by the way he carries himself. He would easily pass for a model. His smile makes him look more handsome!
An interesting fashion sense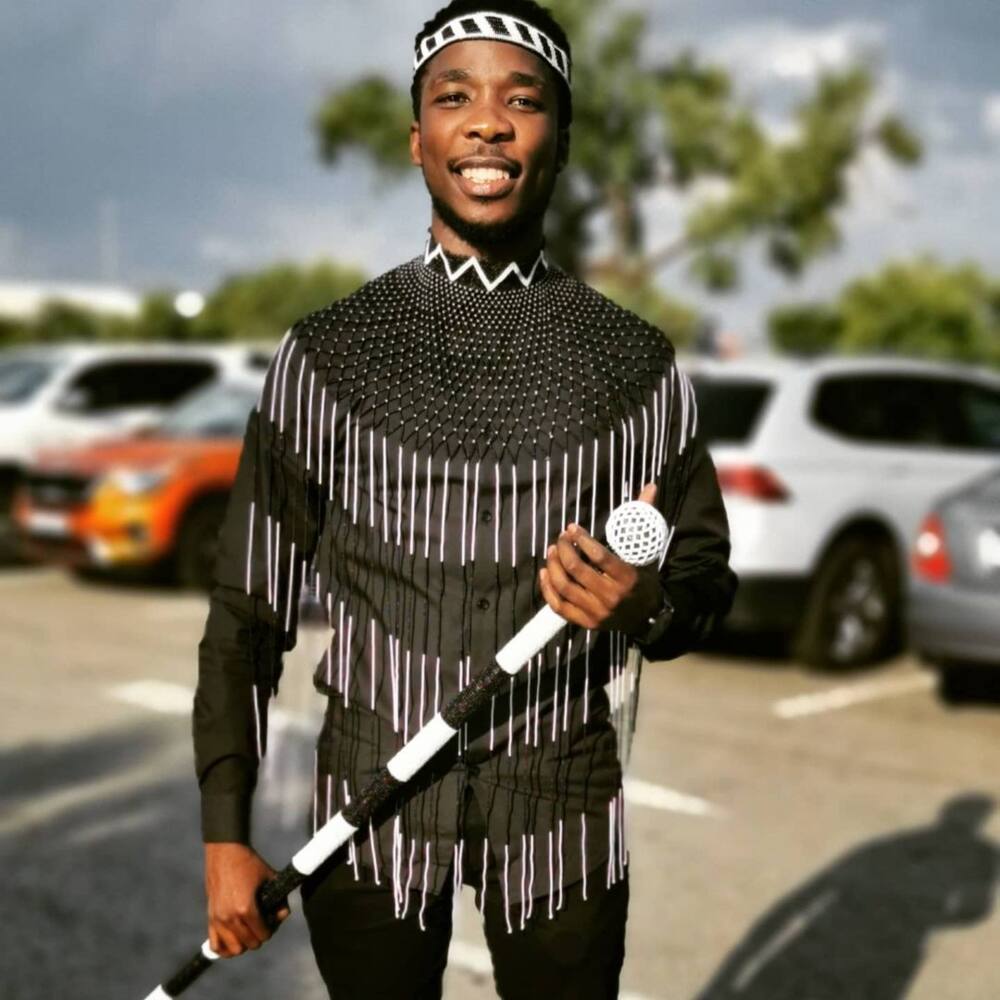 If you took your time to go through his social media pages, you must notice his fashion sense. He wears many hats, and, interestingly, he manages to bring them out effortlessly. At his age, he seems to be more than accomplished.
Springboks all the way!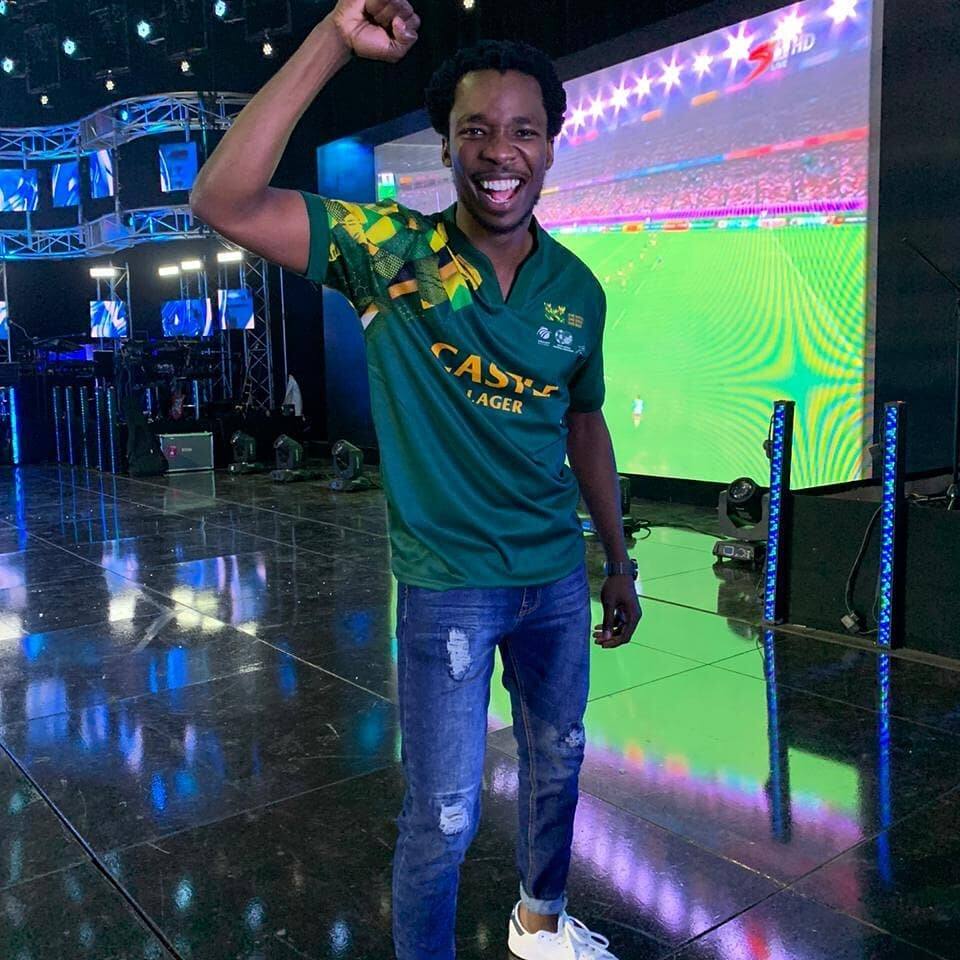 It looks like he is a Jack of all trades. Apart from giving us perfect music, he also embraces his sporty side. He is a staunch fan of Springboks, and his loyalty for the team cannot be questioned.
Frequently asked questions
Apart from winning the admired title and prizes, most of the fans have been curious to find out more details about Yiba and the competition. These are some of the most frequently asked questions about him. Their answers will come in handy in making you know him more.
Where is Luyolo Yiba now?
During an interview with YFM, Yiba revealed that he had relocated to Johannesburg and is ready to bask in the fame that the competition generated. Even though he decided to relocate, he acknowledges the support that the community of King Williams Town has had on him. He still believes in showing off his talent and his hometown to the rest of the world.
Who is Luyolo Yiba?
He is a software developer who currently works for a South African company. He is also the winner of the 15th edition of Idols SA, and the season finale of the competition took place in November 2020. He released his debut album on 27th November 2020.
What killed Thabi Shobede from idols?
Thabi Shobede, the runners up of the 12th edition of Idols SA passed on in September 2019 during a performance. According to reports, Shobede passed on at the Kalafong Hospital in Atteridgeville days after he was admitted to the facility. He collapsed during a performance on a stage.
What did Sneziey win on idols?
Sneziey was the first runners up, and she walked away with a couple of prizes among them R50,000 from Telkom, R30,000 worth of musical equipment from Yamaha, R50,000 in an Old Mutual account. The other prizes that she walked away with include a Huawei Mediapad T5 tablet computer, R50,000 worth of shopping voucher from Truworths, to mention a few.
Luyolo Yiba was passionate about music; hence, he worked hard to convince his parents to let him pursue music. Taking part in Idols SA changed the trajectory of his life for the better.
READ ALSO: Former Idols SA contestant Sneziey Msomi drops her first album
Briefly.co.za reported about Sneziey Msomi dropping her first album. Sneziey is the runners up of the 15th Idols SA, and the title of her 12-track album is Izulu. The album came months after her banger single, Ungubaba.
Source: Briefly.co.za