Analysis: Economic impact of Cyril Ramaphosa's vote of no confidence
- President Ramaphosa is set to face his first vote of no confidence
- It is not clear whether the speaker will allow secret ballot or not
- Political analysts believe that some ANC MPs use the vote of no confidence to punish Ramaphosa
PAY ATTENTION: Click "See First" under the "Following" tab to see Briefly.co.za News on your News Feed!
By Lwazi Nongauza: Freelance journalist
On Thursday the 3rd of December, President Cyril Ramaphosa will face an African Transformation Movement (ATM) sponsored vote of no confidence. This is in relation to alleged corrupt sponsorship for his rise to ANC top job.
The ATM has only two seats in Parliament, and according to South African Constitution, a motion of no confidence in the president need to be supported by a simple majority or at least 201 members of parliament in order for it to succeed.
Therefore on paper, ANC Parliamentary majority Caucus (230 MPs) can easily help Ramaphosa to defeat the vote of no confidence but if the speaker allows secret ballot and ANC Parliamentary Caucus members decided to use the motion to fight their party internal battles, then Ramaphosa might probably lose.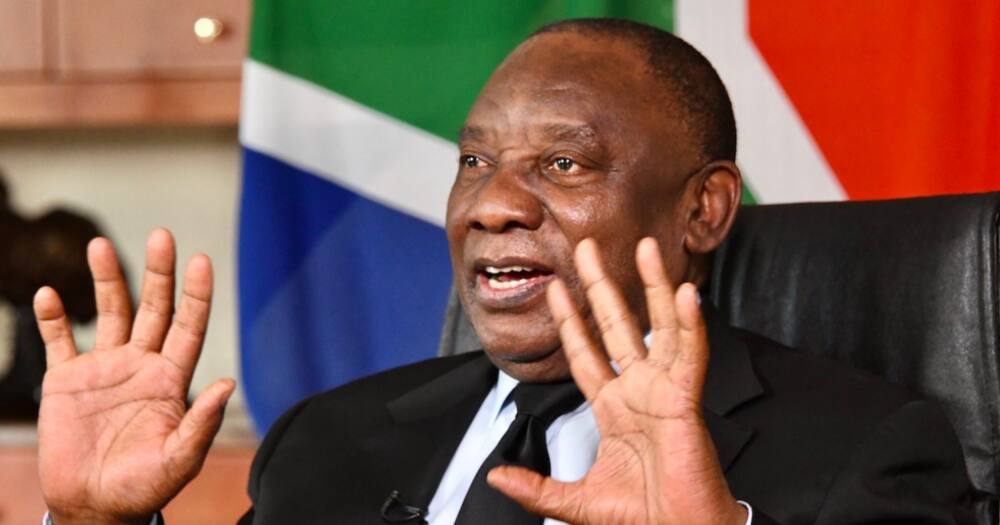 According to political analyst, Action Setaka, the ATM sponsored notion presents a good opportunity for South Africans to see real political allies and adversities of Ramaphosa's government administration.
''No so long ago ATM supported Ramaphosa when EFF wanted to oust the President for the same reason they (ATM) want him to be removed for. All of Sudden when Zuma, Magashule and others who have kind to them (ATM), they conveniently want Ramaphosa to be removed. I hope the electorate can see what is at play here. For me, this vote of no confidence against President Ramaphosa should not be divorced from South Africa's political manoeuvrings. '' said Setaka.
While talking about possible long term implications of this vote of no confidence to Ramaphosa power within the ANC, Setaka:
''Whether this is good or bad for the ANC, it must also be said that depending on how ANC Parliamentary majority Caucus handles this situation, this ATM sponsored notion presents an opportunity for ANC party internal opponents to do what they always wanted to do, and that is weaken and eliminate each other in the party and in government. Ultimately, this vote of no confidence will be first real test of Ramaphosa loyal support base within ANC.'' Setaka concluded
Ramaphosa's predecessor, President Jacob Zuma, survived 8 votes of no confidence and based on this Setaka believe that this vote of no confidence might be abrupt or beginning of the end for Cyril Ramaphosa.
Whether that happens now or in the future, that will be painting the country in a bad light in the eyes of the world.
Earlier, Briefly.co.za reported that ATM claims the president failed to disclose in Parliament that he had financially benefitted from his 2017 campaign for the presidency in the ANC.
Thandi Modise, the National Assembly Speaker, agreed to hold the debate next Thursday.
The motion had actually been submitted earlier this year but had been delayed due to lockdown. For the motion to be successfully passed, a two-thirds majority is needed.
Enjoyed reading our story? Download BRIEFLY's news app on Google Play now and stay up-to-date with major South African news!
Source: Briefly.co.za