- The Public Protector's report on the Vrede Estina Dairy project has raised concerns among opposition parties
- The EFF, Cope and DA are questioning why Mkhwebane's report does not deal with any of the evidence related to money laundering and corruption
- Mkhwebane has been called to Parliament to answer claims that her office does not have capacity or finances to investigate the allegations
PAY ATTENTION: Click "See First" under the "Following" tab to see Briefly.co.za News on your News Feed!
The Economic Freedom Fighters (EFF) in Free State said that Public Protector Busisiwe Mkhwebane's report on the Vrede dairy project is just a cover up report intended to rescue Premier Ace Magashule and his associates from any wrong doing.
The DA has also raised their concerns about the report, with DA leader Mmusi Maimane stating, "It is frankly mind boggling how it could be that, after an almost four-year investigation into the Vrede dairy project... Advocate Mkhwebane found only that the Free State Department of Agriculture contravened the prescripts of the Public Finance Management Act (PFMA).
"There has been a large amount of evidence of grand corruption and money laundering relating to Vrede that is already in the public domain.
"Yet, none of this seems to have been investigated by the Public Protector," Maimane said.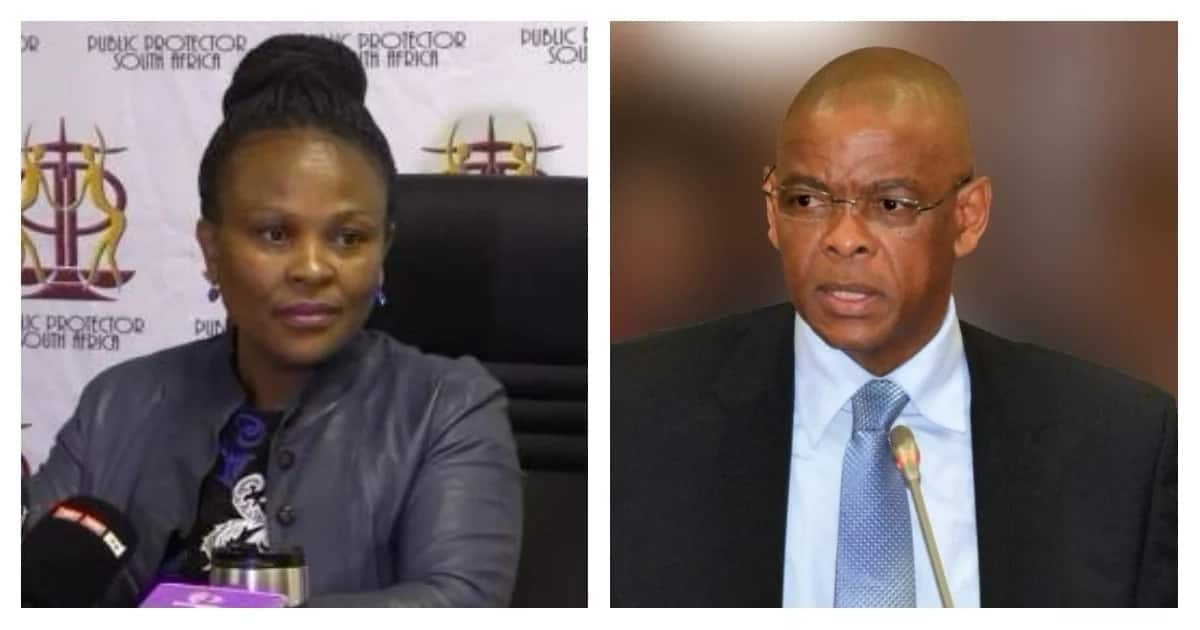 READ ALSO: Do you agree that South Africans are awesome? Quora asked, Saffas answered
Briefly.co.za learned Mkhwebane found the Free State Agriculture Department guilty of gross misconduct and maladministration and ordered Magashule to initiate disciplinary proceedings against those implicated.
The EFF said it is flabbergasted by the findings and remedial action of the report, because it is public knowledge that R220 million went straight into the pockets of the Guptas and their associates.
The Congress of the People (Cope) said that Magashule cannot take disciplinary actions while he's implicated.
The party's Deidre Carter says that politicians must be held accountable.
"The persons ultimately responsible for the Estina dairy scandal and the brazen theft and laundering of money is the person who held executive political office, then MEC Mosebenzi Zwane and now secretary-general Ace Magashule."
Mkhwebane has been summoned to appear in Parliament to explain her statements regarding the Vrede Dairy Farm report.
Her comments mentioned not having the capacity or financial resources to investigate information relating to the Gupta leaks.
Mkhwebane has been urgently called to appear before Parliament's Portfolio Committee on Justice and Correctional Services in order to explain herself.
The committee's chairperson Dr Mathole Motshekga said the committee was "extremely concerned" with her comments and needed "clarity on what exactly she is trying to convey".
"We have further noted with grave concern allegations of her office suppressing some evidence. This type of allegations only tarnishes the good image of the office of the Public Protector," Motshekga said.
READ ALSO: Group claiming to represent ANC and SACP say Zuma is SA's Mugabe
Do you feel that the Public Protector is trying to protect Ace Magashule from corruption charges? Let us know on our Facebook page and we could publish your opinion.
To stay up to date with the latest news, download our news app on Google Play or iTunes today.
Source: Briefly.co.za