Lithapo Teasers: December 2020
Since Lithapo teasers were introduced on SABC2, the television drama series has consistently garnered viewership over time. The twist of events in the series is second to none, and the creative approach to the scripting is superb. Produced by Quizzical Pictures, the drama series discusses issues on family, loyalty, good, evil, and love. It is really a drama series any entertainment lover will not desire to miss watching always.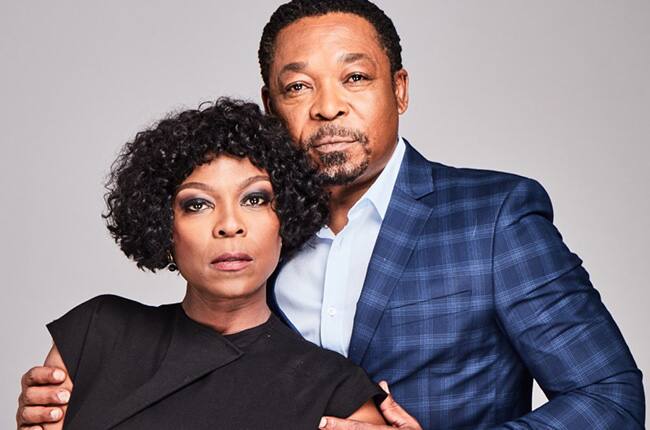 In Sesotho, Lithapo is a word that means "The Ties that Bind Us." Interestingly, this statement is what drives a man called Nolo, who sets out to locate his missing father, whom he never knew, in the city after his mother's death. The challenging thing is that as much as he wants to see his father, the man, a successful city slicker, does not want to have anything to do with him. After discovering that all he knew about his life was a lie, he had to choose where to belong, between his father and mother, good and evil, and loyalty and love.
Lithapo teasers December 2020
The fact that this highly engaging television drama series is ending this month is a reason why you cannot afford to miss watching it. Considering what happened last month, you sure do not want to be told how the events unfold eventually. Find out what to expect from Lithapo soapie teasers before the official broadcast of the series in the following paragraphs.
Episode 140 - Tuesday, 1st of December, 2020
Zano appreciates Tselane for supporting her emotionally. At the same time, Laiken gets bust for passing the night at Nkosana after the burial and is kicked out in the process. Then, Thandeka gets to know about the new will, and after Pabi becomes tired of fighting for her place in the Sandton house, she packs her belongings.
More so, as Mfazwe is delighted because of the new gig he just got, Kitty cannot wait to make up the VIP list, while Cebile and Prof bond as she sees him as a father to her.
Episode 141 - Wednesday, 2nd of December, 2020
Nolo passes the night at Pabi's place but what confuses him is when he is not permitted to go beyond the friend zone. Cebile eventually quit the house to have her baby delivered in Bapong where Patricia's family stays. Kitty transfers her singing frustrations Mfazwe and refuses to go to his gig.
Senzo's mother strives to make every member of the family cut their hair together, while Nolo shows up to pay his last respects to the ashes of Senzo. However, he finds it challenging to bond or sympathize with everyone in the family.
Episode 142 - Monday, 7th of December, 2020
Thandeka employs the service of a lawyer for help in drafting a fake will and then makes sure that Nkosana forges Senzo's signature. This is after his mother finds out Nolo's identity. Vivienne mounts pressure on Laiken to break Nkosana's heart as fast as possible, but she already has feelings and blocks her.
Nolo explains to Mfazwe the reason why Kitty has been off with him. Because of this, he concludes on making her the opening act against the sound judgement of every other person.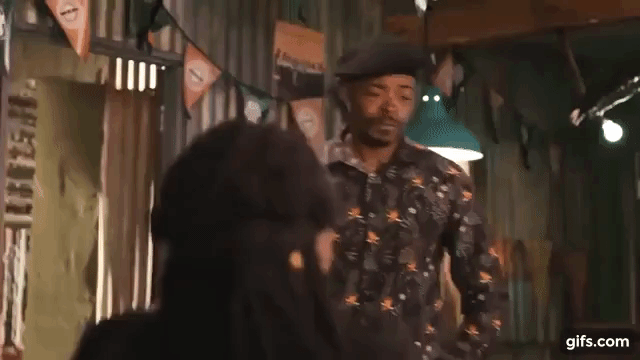 Episode 143 - Tuesday, 8th of December, 2020
Senzo's mom senses something is wrong somewhere as Thandeka pretends to be reading the will. This prompts her to conduct her investigation, and one of the things she does is to hunt for the last will that he and the lawyer wrote together. Prof lets his brother know that he would be getting married to Patricia.
More so, Thapelo gives him some tips on how to achieve that even though he is broke. Nolo is surprised after finding out what the previous original will of Senzo contained, while Thandeka becomes disappointed after she gets to know that nothing is assigned to her.
Episode 144 - Wednesday, 9th of December, 2020
Nolo and Pabi allow their lustful desires to take over them, while Nkosana is curious to know where she passed the night. At the same time, Thapelo accepts to approach Patricia on behalf of Prof, but he seems reluctant.
Nolo bites fingers for sleeping with Pabi. Because of this, he packs his belongings, and after Pabi gets a goodbye message from him, she becomes shattered. The mother of Senzo finds out that Nolo and Pabi once dated, and before everybody, Zano proposes to Tselane in the tavern.
Episode 145 - Monday, 14th of December, 2020
Nolo's arrival at Qwaqwa is with a determination to fish out his mother's murderer, while Kitty calls it quits with Mfazwe due to a voice note. Because of this, he makes Thapelo suffer for it as he comes on behalf of Prof to ask him for Patricia's hand in marriage.
More so, Pabi bids her goodbye to the family on a good note, and Moipone is forcefully requested to go with her. Zano eventually reaches home and declares to the family that she is officially engaged to Tselane.
Episode 146 - Tuesday, 15th of December, 2020
Likeledi hinders Nolo from taking the life of Ramatla, and as a result, he becomes so startled that he gives back every cow he once stole from them the same day he took her life. Tselane and Zano hallucinate over their marriage ceremony plans, and Senzo's mother volunteers to give them the money for whatever they will need.
Thandeka resolves to desist from interfering in the family affairs, and Buhle is anxious. Nolo eventually informs his family in Qwaqwa that he could see Likeledi and makes them believe him.
Episode 14 - Wednesday, 16th of December, 2020
As Nolo gets ready to carry out outstanding rituals to release his mother's spirit eventually, Likeledi clearly does not seem ready, which makes her ghost him. At the same time, Moipone discovers that Pabi is carrying a baby, while Thandeka pleads for the forgiveness of Tselane and Zano. Eventually, she blesses them for their upcoming marriage ceremony.
More so, Viviene is becoming impatient with Laiken for delaying in breaking Nkosana's heart. Then, Zano requests that he should walk her down the aisle.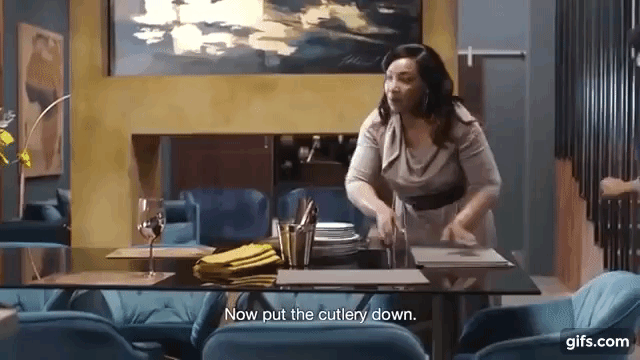 Episode 148 - Monday, 21st of December, 2020
The long-awaited day for Zano and Tselane's wedding eventually arrives. Tselane is overwhelmed that her family does not show up, and Zano takes a break to talk to her father's ashes and break the urn. Nolo goes to the mountain without anyone else's company to commune with his ancestors to let go of Likeledi's spirit.
Thandeka and Pabi hand over their wedding rings to the bride as their gift. The celebration ends as a beautiful queer affair. Nkosana finds out what the family keeps away from everyone and attacks Thandeka.
Episode 149 - Tuesday, 22nd of December, 2020
On the mountain, Nolo sleeps alone under the stars. Pabi drives to find Nolo at Qwaqwa and meets his family members who are unhappy to have her around. Because of this, she hikes up the mountain to personally discuss with Nolo.
Nkosana goes insane as he finds out the exact reason why Laiken professed to love him and finally commits murder.
Episode 150 - Wednesday, 23rd of December, 2020
Series finale
In this final episode, Pabi and Nolo return from the mountain with so much joy because Likeledi confirms that they should expect a male child. Nolo eventually performs the outstanding rituals to introduce his mother to the ancestors.
In contrast, Thandeka ropes in the newlyweds since family relationships and loyalties are the strongest and most important ones. Out of reluctance, Tselane and Zano assist in cleaning up Nkosana's deadly mess, while he drives to Qwaqwa to finish off Nolo.
Tselane
After all that Tselane did for Zano, especially for the emotional support she gives him, it is not surprising to see Zano propose to her. After declaring to her family and carefully preparing for her wedding with Zano, unfortunately, her family members do not show up. Why do you think they choose to abscond from the event and what do you think will happen afterwards? Find out from this month's series.
Senzo's mother
There are several manipulations to the will of Senzo after his demise. After the mother senses that something is wrong considering how Thandeka pretends to be reading it, she decides to investigate. After finding out that Nolo and Pabi once dated, how does that affect her? This month's series has all the details.
Now that you have an idea of the excitement in the episodes of Lithapo teasers, make sure you do not miss any of them. Remember the season finales this month, and that is a major reason you must not miss out. Join others as the series broadcasts from Mondays to Wednesdays on SABC2 at 21h30.
READ ALSO: Gangaa teasers: December 2020
Gangaa teasers for December have a lot of interesting things you will learn from the episodes. As published on Briefly.co.za, although the current season finales this December, it does not end without entertaining every viewer. In fact, it is a reason why you must not miss watching it.
Find out what the end would be for the likes of Zoya and Rudra. Also, discover how Gangaa finally gathers the courage to let the cat out of the bag regarding the identity of Krishna's father, and how she refuses to acknowledge Sagar's efforts to try and make things work. You will enjoy watching the series.
Source: Briefly News