Uzalo teasers: December 2020
Society expects so much from an individual, and when they fail to match what they are supposed to, what follows is a series of torment and doubts. Going against what most people believe in is bravery, although it is not as easy as it sounds. Uzalo teasers for December 2020 highlight the plight of some of the characters. You might relate to their situations. Therefore, you ought to read on for more details.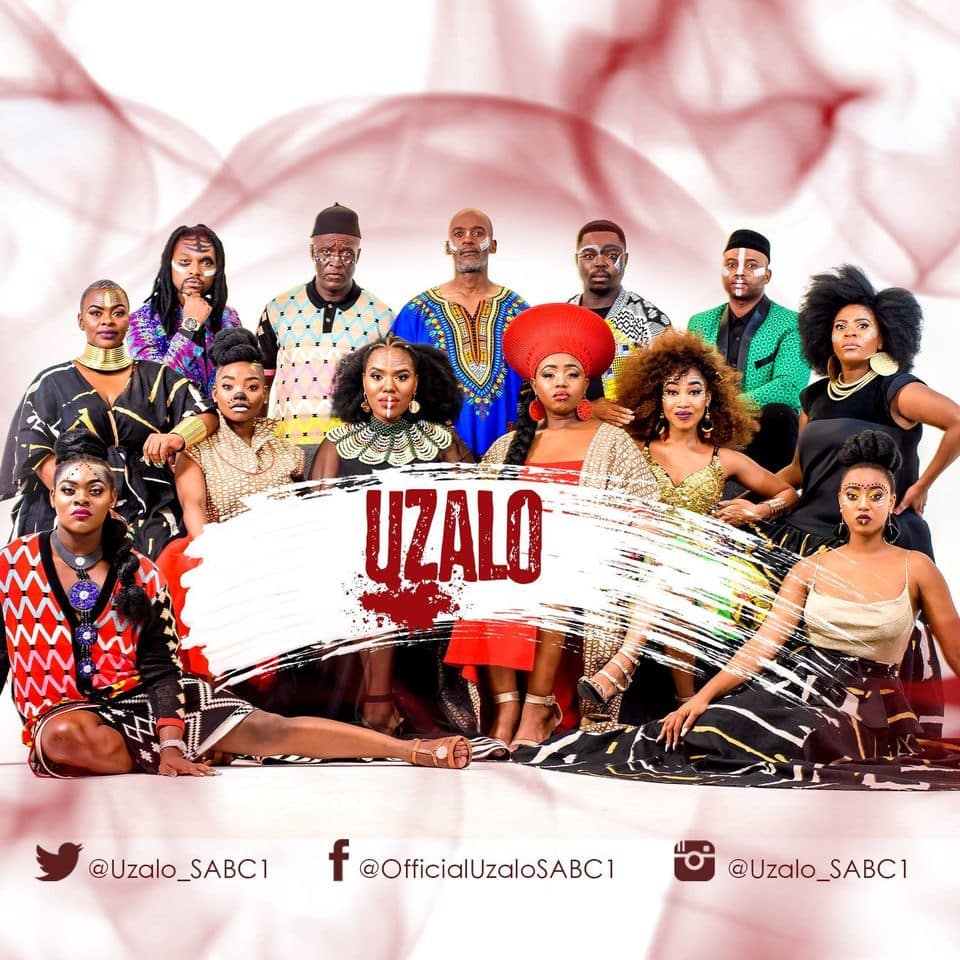 Uzalo is a twisted show that revolves around the life of two dynasties and the ups and downs of two men who choose to carry the legacies of their families. Amidst the unforeseeable future lies a series of hardships that they have to endure in the name of meeting the expectations of those around them. Uzalo teasers for December 2020 will give you details on how far the show has come.
Uzalo teasers for December 2020
Broken trust, family feuds and a series of people throwing one another under the bus have been the order of the day in the last episodes. It does not look like anything has changed as Sibonelo seems to be trying to draw water from a dry rock. It also looks like Amos is not who most people think he is. How about reading on for more details on what to brace yourself for?
Episode 192 - Tuesday, 1st of December 2020
Nonka creates a big mess at the hair salon, and MaMlambo reaches out for help.
Episode 193 - Wednesday, 2nd of December 2020
When Umbutho rejects Nkunzi once again, he turns to an old ally for help. Gabisile receives some life-changing news. Nonka worries that her actions might have cost her her job at the salon.
Episode 194 - Thursday, 3rd of December 2020
Gabisile goes against what she believes in to ask for help from someone, and MaNgcobo makes a presentation that leaves all her members of staff shocked. Nkunzi does an unexpected thing to Umbutho.
Episode 195 - Friday, 4th of December 2020
MaNgcobo's staff do not take her attitude lightly. How will she deal with the pressure that is building up?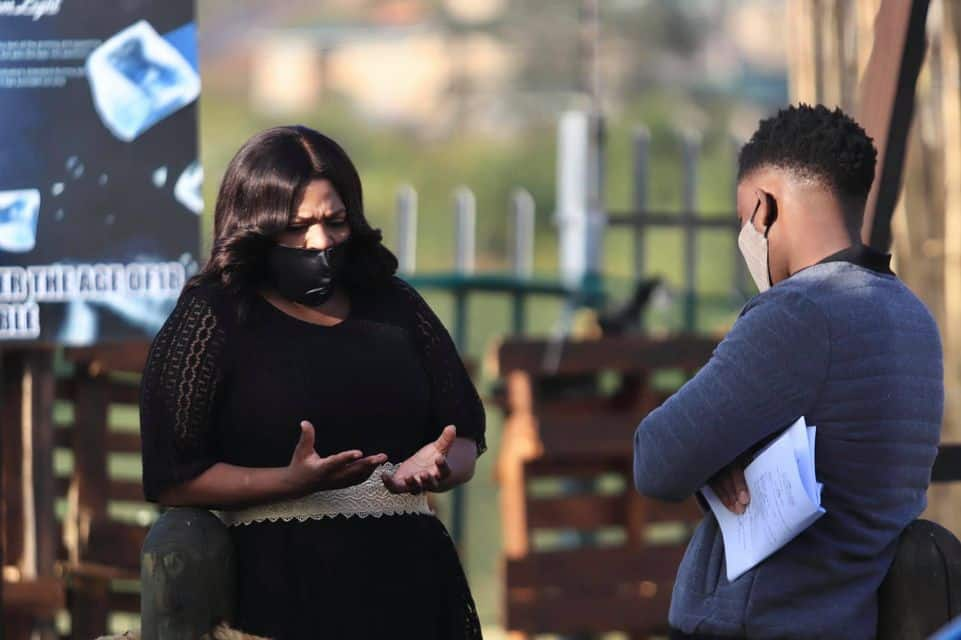 Episode 196 - Monday, 7th of December 2020
Nonka threatens peace in the Xaba house, and someone questions Gabisile about her behaviour. Nkunzi receives a series of disturbing news, and someone sends MaMlambo some paralysing news.
Episode 197 - Tuesday, 8th of December 2020
Nonka's series of problems heighten, and Gabisile opens up to a loved one about the problems that she is facing. An uninvited guest shows up at the re-launch party, and their arrival causes a sudden change in the mood of the occasion.
Episode 198 - Wednesday, 9th of December 2020
Everyone points fingers at MaDongwe for Nonka's uncontainable behaviour, and Amos unexpectedly shows up at Shisanyama. Meanwhile, Gabisile burns impepho with the hope that the ancestors will be lenient with her.
Episode 199 - Thursday, 10th of December 2020
Sibonelo worries about the thought of Nonka losing herself, and Amos takes over Shisanyama. Qhabanga wants to support Gabisile.
Episode 200 - Friday, 11th of December 2020
Njeza issues a stern warning to an offender, and Gabisile receives a surprise from her loved ones. Meanwhile, Amos requests the members of the church to pray for him.
Episode 201 - Monday, 14th of December 2020
MaDongwe suggests that Nonka should consider getting pregnant to save her marriage. Later, Qabanga reveals some sensitive information about Gabisile.
Episode 202 - Tuesday, 15th of December 2020
Gabisile subjects Qhabanga beyond his limits, and MaDongwe gets upset when Nonka does something that rubs her the wrong way.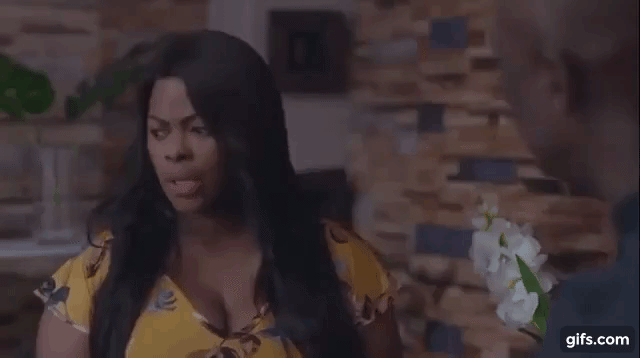 Episode 203 - Wednesday, 16th of December 2020
Gabisile feels special about the love that her loved ones show her, and Nonka gives in to the trap and agrees to go for marital counselling. Nkunzi's next move leaves MaNcgobo shocked.
Episode 204 - Thursday, 17th of December 2020
Qhabanga reaches his limit and decides that it is time for him to act, and Nkunzi gathers the courage to attack and revive his business. The members of the Mhlongo family reject Nonka, although this does not make Sibonelo give up on her.
Episode 205 - Friday, 18th of December 2020
Nonka makes a decision that she ought to have made a long time ago, and Gabisile vows not to let MS wear her down. Nkunzi's moves worsen his situation and make his days in KwaMashu numbered.
Episode 206 - Monday, 21st of December 2020
Sibonelo decides to take the bull by its horns and try to win Nonka back, although Nonka refuses to listen to him and forgive him. The plans to take Amos on cause a rift among the members of the family, and this causes tension in the Mhlongo residence. The members of the board thwart Gabisile's plans to clean up the KKC results.
Episode 207 - Tuesday, 22nd of December 2020
Nonka's plans about the future cause division in the Xaba family, and it looks like Mr Mbatha undermined Gabisile's abilities.
Episode 208 - Wednesday, 23rd of December 2020
An unexpected visitor shows up at MaMlambo's doorstep, and Qhabanga tries to convince Gabisile to cancel the Christmas play. Mpambani declines to look into the KwaNjomane case.
Episode 209 - Thursday, 24th of December 2020
Sibonelo plays mind games with the Sheriff of the court when he denies his identity, and Gabisile makes a sacrifice for a worthy cause. Nkunzi realises how demanding it is to get what he wishes for as it has to come with a price.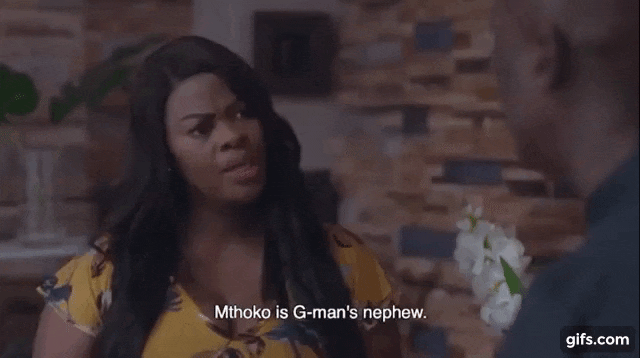 Episode 210 - Friday, 25th of December 2020
The residents of KwaMashu are happy on Christmas day, although Zekethelo and Nkunzi cross paths and engage in a heated exchange. Sibonelo gets mad at Njeza and what is followed is another argument. MaNgcobo urges Nisipho to build her relationship with Amos, although it looks like Amos is planning on taking advantage of her.
Episode 211 - Monday, 28th of December 2020
Amos revives his plan to do away with Nkunzi, and Nisipho's encounter with Amos leaves her traumatised, although she chooses to carry on considering what awaits her in the future. Meanwhile, Mondli plans a mission without informing her master.
Episode 212 - Tuesday, 29th of December 2020
Lily refuses to listen to everyone and hands over the divorce papers to Sibonelo, and Gabisile rubbishes the claims of being a dictator. Nisipho realises her dilemma as she has to choose whom to favour between Nkunzi and Amos.
Episode 213 - Wednesday, 30th of December 2020
Sibonelo's actions leave Nonka in disarray, and Mpambani tries to come to terms with Mondli's insubordination. Meanwhile, Gabisile's Bible study session leaves her in a dilemma as she has to answer a difficult question.
Episode 214 - Thursday, 31st of December 2020
Sibonelo tries to convince Nonka to spend New Year's Eve with him, although his plans are thwarted when he finds her with another man. Zekhethelo's efforts to express love yield negative consequences for Nkunzi.
Gabisile
Gabisile goes through a rollercoaster of emotions when she receives information that leaves her shaking. She tries to suppress the pain, but when she realises that it is more than what she can handle, she decides to reach out for help. Her friends come through for her and support her. Later, she finds herself in a situation that requires her to tell the truth.
Sibonelo
Sibonelo refuses to listen to the members of his family when they tell him to end his relationship with Nonka. He decides to fight for it despite Nonka's attitude towards him. Later, the unexpected happens when he finds her with another man on New Year's Eve. Will this scene make him give up on her?
What are your thoughts about Uzalo teasers for December 2020? Did you expect some of the events in the show? If you wish to catch up with the drama, be sure to tune in to SABC1 every weekday at 20h30.
READ ALSO: The Candidate Teasers: December 2020
Briefly.co.za recently published The Candidate teasers for December 2020, and it looks like the humour in the show has taken a new turn. You will be puzzled by the sudden change in Regina's life and how much she has to endure in her new lifestyle. Read on for more details.
Source: Briefly News