Exclusive: Inspiring young brothers work hard to fight poverty
- Taetso Tsebogo is a young and inspiring individual who worked his way to success with the help of his brother Mahlahlo Thibela
- Taetso (23) and Mahlahlo (21) didn't allow their age or situation to hold them back from starting their business
- The brothers used their NSFAS savings to help kick-start their business and everything else is pure hard work and determination
PAY ATTENTION: Click "See First" under the "Following" tab to see Briefly.co.za News on your News Feed!
23-year-old Taetso Tsebogo's story is one of struggle, hardship and never giving up. Taetso is an agricultural student who stepped up when his mother, unfortunately, lost her job. Taetso teamed up with his younger brother Mahlahlo Thibela to start a poultry business.
Determined to make a success of themselves, the young brothers used their NSFAS savings to build their business. This was back in 2018, earlier this year the brothers opened another poultry branch and tuckshop in their grandmothers' yard from the money they made from their poultry business.
Taetso shared his journey from childhood to success with Briefly.co.za in this exclusive and awe-inspiring interview.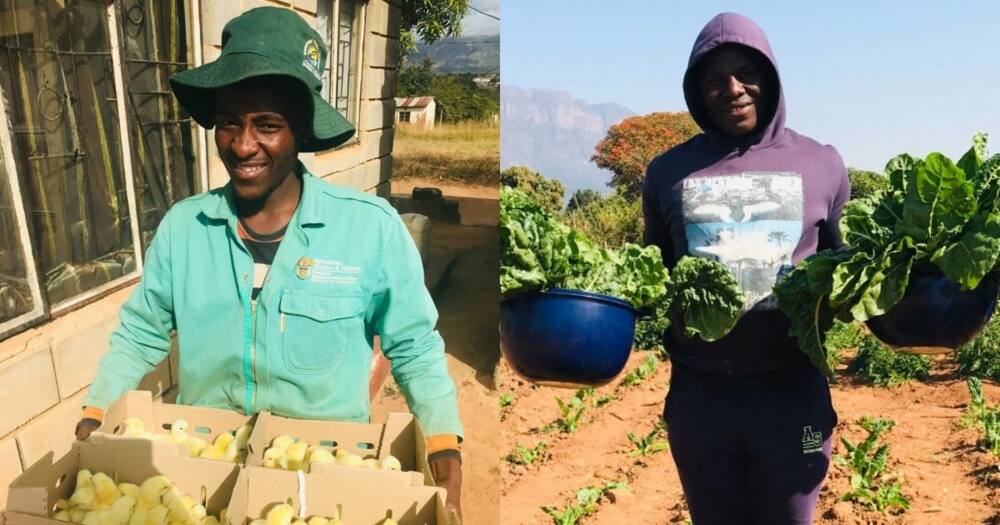 Speaking about his childhood, Taetso regards his younger days as being amazing:
"My childhood was amazing because I had my brother Mahlahlo who I spent most of my childhood with. We share almost the same childhood experiences as we were raised like twins. It was hard because my grandmother had to become our mother because our biological mothers who happen to be sisters, worked far away from home in the lodges and they would come back home once in a while."
As young as he was, Taetso felt the responsibility to step up when his mother lost her job:
"I felt the need to step up and assist the family to put food on the table. On the other hand, I must say we live in a country where young people are doing great things so I saw this as an opportunity to use my mother's situation to rise rather than to sit down, nurse my situation and do nothing about it."
Taetso and Mahlahlo worked together to help their grandmother with her land as kids. Therefore, Taetso approached 21-year-old LLB student and brother, Mahlahlo when he thought of starting up a business:
"I saw how my brother was hardworking and enjoying farming so I saw him as the rightful person for this business venture. On top of that, he always showed interest in starting his own business."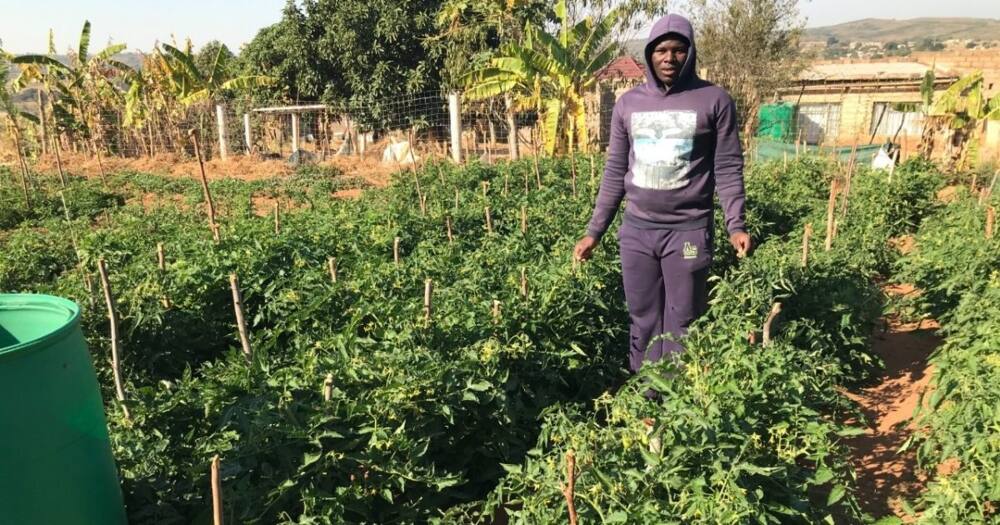 Every business venture comes with challenges, but no matter what was thrown their way, the brothers did not give up or deter from their goals:
"When we had to sell we struggled with a market and some of our crops were spoiled because at that time it was a lot. Currently, our market is big and we cannot keep up with the demand, now the biggest challenge is land.
"Some of the challenges we faced was with transportation having to deliver our produce to the local supermarket we supply to. We had to hire vans to carry our produce to the places we supplied which is something we are still having a challenge with as we do not our own transport."
Speaking about the most exciting moments of their business venture, Taetso said their family and community support has been immense from the beginning. He added:
"The most exciting moments was when we got a contract to supply spinach weekly at a local supermarket called Libamba."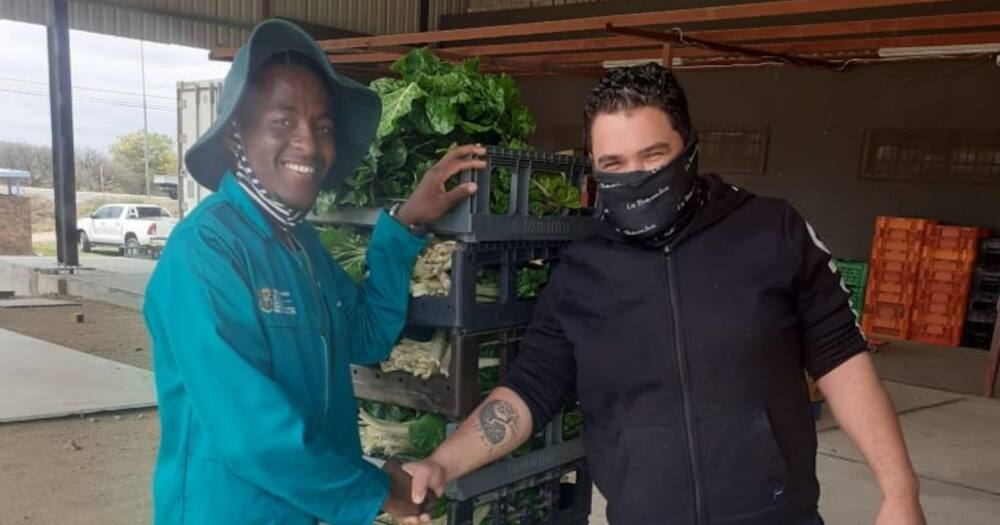 When asked what advice he'd give to those out there that want to follow in the footsteps of these young brothers, Taetso wisely said:
"In whatever thing you want to pursue whether in farming or not, always surround yourself with people who are informed about the particular thing. Secondly always surround yourself with people who are always willing to uplift you as they say your network is your net worth."
In other inspiring success stories, Briefly.co.za recently reported on a South African man who built his own restaurant. Treasure Thabede shared his story of starting his own restaurant selling food under the trees in his home town of Mkhondo in Mpumalanga. Seven years ago, Treasure started this endeavour.
In less than three months, Treasure will be relaunching his restaurant with a lounge. He says more than 30 unemployed people will now be employed by him. He named accountants, chefs and administrators as a few of those who will be employed.
Treasure's inspiring and powerful post got many people talking. He shared it to the #ImStaying group on Facebook.
Enjoyed reading our story? Download BRIEFLY's news app on Google Play now and stay up-to-date with major South African news!
Source: Briefly.co.za