African woman makes it big with successful crotchet clothing business
- An African lady by the name of Ore Akinde has made it big in her crochet-clothing making business
- Ore said she leveraged the power of social media platforms like Instagram, Twitter and WhatsApp to push and market her business
- Reflecting on when the going was really tough as she started out, the woman said she has now sold more than 5 000 outfits in three years
PAY ATTENTION: Click "See First" under the "Following" tab to see Briefly.co.za News on your News Feed!
A Nigerian lady, Ore Akinde, has succeeded greatly in a crochet-clothing making business years after her roommates at the University of Nigeria, Nsukka (UNN) laughed at her products and future dreams.
The crotchet-maker said in a post that her school friends mocked her and danced around in her pieces because they didn't believe she could make something of her business.
Ore said they never dreamed how far she would get, let alone own a thriving brand. She noted that after she did the first photoshoot for her business, she went all into advertising her products using WhatsApp.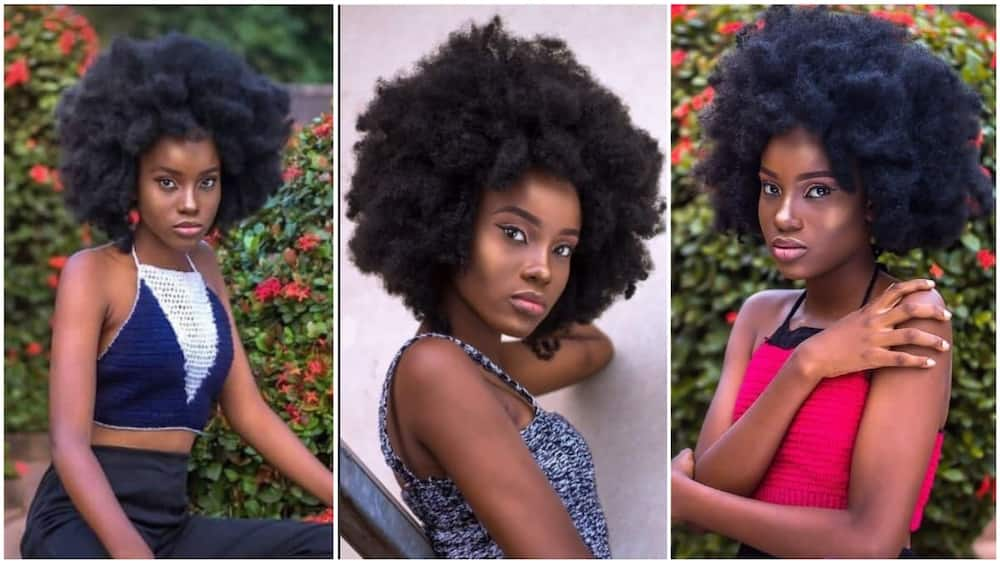 She told people never to underestimate the way social media could really push a business to a successful level and help achieve goals.
From WhatsApp advertising, she quickly moved on to Instagram and Twitter. The businesswoman said that she was really broke even when people were hailing her as a CEO.
She said now, she has over 35 designs and has sold more than 5 000 outfits in three years.
Below are some of the reactions her post got:
@princessopute said:
"Congratulations dear. I tap into your grace and I pray that what I'm working on comes through in no time."
@Emmydee0 said:
"So @the_lopetee came to my mind right now after reading this... Hope to get a story like this from you."
@pocarlee said:
"Dedication, consistency, determination. Congratulations!!"
@Kendra_Okpara said:
"I'm just going to forward this to my friend who's about to start the journey. I was telling her about a UNN girl I started seeing on Twitter recently. I knew the face while I was in school. I saw your face around Eyoita a lot. Your story is inspiring, Ore! Well done."
@ifuunanyaaa said:
"I started my brand @theshopthera in 2019, then I'm nsukka it was really hard to get iPhone users who were willing to buy fancy phonecases at its price. They'll always want to price but I kept marketing, hostel by hostel. Dm from dm lol @Ore_akiinde I entered your dm then."
In other heartwarming success news, Briefly.co.za recently reported on a South African woman reaching a dream and starting her own law firm.
A beautiful young South African woman is making a name for herself. @tsholo94 recently took to her Twitter page to share some amazing news with her followers - she just opened her very own law firm. In the highly motivational Twitter post, she re-introduces herself to her followers to include her full title and a new position as a legal practitioner who practices in her very own law firm - talk about goals.
"I'd like to re-introduce myself. Hi I'm Kholofelo, a Legal practitioner practising on her own account. GUYS I SENT OUT MY FIRST BATCH OF INVOICES YESTERDAY!" she wrote excitedly.
The post received over 2 000 reactions. Many Twittersens headed to the comment section to congratulate her on her big achievement a lot of them also asked for her details in hopes of working with her in the future.
Enjoyed reading our story? Download BRIEFLY's news app on Google Play now and stay up-to-date with major South African news!
Source: Briefly.co.za