Unbroken teasers: December 2020
As the holiday season approaches, the need to plan for entertaining activities becomes more necessary. If you are a lover of soap operas, you ought to be more excited because the diversity of content that awaits you is mindblowing. Unbroken teasers for December 2020 highlight some of the snippets of what to anticipate. You ought to check them out.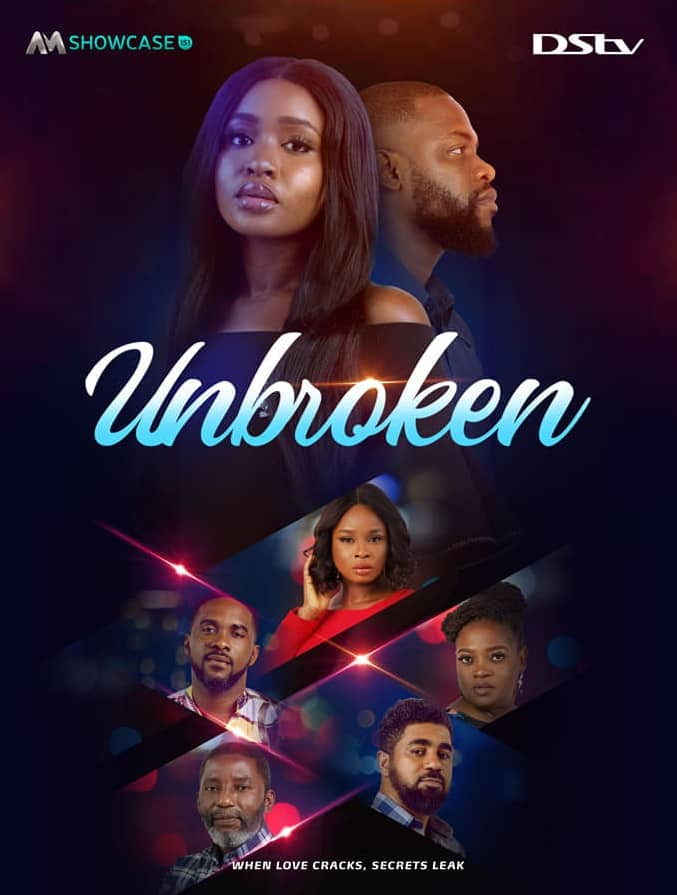 Unbroken is a Nigerian show that depicts drama, friends throwing one another under the bus, and broken relationships. The show is a replica of what happens in the current society and how much filth exists. Check out Unbroken teasers for December 2020 for details on how far the plot of the show has come.
Unbroken teasers for December 2020
The relationship between Tivdo and Jesse goes through a rollercoaster, and at one point, they convince themselves that they were not meant to be together. Terfa engages in a series of devious acts and frustrates most of the people around him. How far will he get away with his actions?
Episode 5 - Tuesday, 1st of December 2020
Terfa decides to solve the issue that Diana is facing, and Joseph declines to help Naf.
Episode 6 - Wednesday, 2nd of December 2020
Two lovers face a challenge that results in them facing adversity, and Tivdo decides to take things a notch higher. Later, Iyoma and Leon meet again.
Episode 7 - Thursday, 3rd of December 2020
Jesse and Tivdo land in a situation that threatens their lives, and Diana escapes a traumatising experience by a whisker. Tha Jangfas and the Gyados find out what happened.
Episode 8 - Friday, 4th of December 2020
Tobore makes Tunji and Eddy pay for their slacking, and Maria tries to help Tallulah get out of her funk. Meanwhile, Terfa asks Iyoma to keep track of Diana's moves.
Episode 9 - Saturday, 5th of December 2020
Nanle tries to suppress the pain that he is feeling and keeps his family out of it, and Abimbola and Iyoma cross paths. Later, Tivdo goes in for his surgery.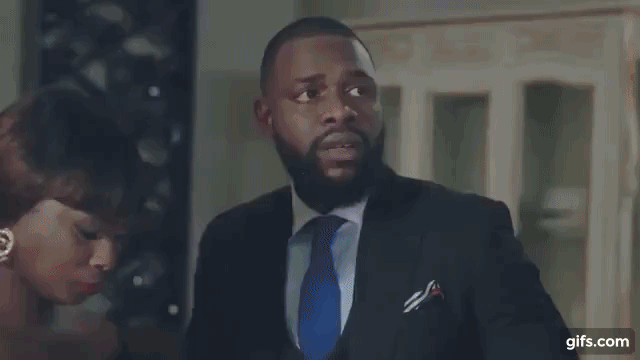 Episode 10 - Sunday. 6th of December 2020
Naf goes to the crime scene, and Jesse gets discharged from the hospital. Meanwhile, the members of the Gyados family wait for the verdict.
Episode 11 - Monday, 7th of December 2020
An unexpected person visits Nanle and Terfa, and Jesse and Tivdo inform their mothers about their engagement. Later, Diana gets set free.
Episode 12 - Tuesday, 8th of December 2020
Tallulah receives some good news, and Naf covers his moves.
Episode 13 - Wednesday, 9th of December 2020
The budding love faces another challenge that threatens its existence, and someone rescues the members of the Malafa family. Kosi offers Ehi a job opportunity at the spa, and Balarbe works to ensure that the business continues.
Episode 14 - Thursday, 10th of December 2020
Leon and Iyoma cross paths again, and it results in a heated confrontation, and Tinuke causes a rift between Ofure and Abimbola. Jesse refuses to give up on Tivdo.
Episode 15 - Friday, 11th of December 2020
The police reveal sensitive information regarding their findings of the Malafas, and Nanle gets into some serious trouble.
Episode 16 - Saturday, 12th of December 2020
Nanle receives a tempting deal, and Tivodo insists on going home. Meanwhile, the police declare their move to close the case on the Malafas.
Episode 17 - Sunday, 13th of December 2020
Naf realises that his father's death is no solution to his financial problems, and Tivdo tries to come to terms with the reality of things.
Episode 18 - Monday, 14th of December 2020
Tobore expresses his interest in Tallulah, and Diana moves in with Tunji. Nanle goes out on a mission to look for evidence against Terfa.
Episode 19 - Tuesday, 15th of December 2020
Ofure declares his boundaries with Abimbola, and Ohimai realises the mess that he has gotten himself into.
Episode 20 - Wednesday, 16th of December 2020
Nanle throws Terfa under the bus, and Naf discovers the truth, and it changes the trajectory of his life. Iyoma encounters a lousy experience with Dabota.
Episode 21 - Thursday, 17th of December 2020
Terfa faces the consequences of Nanhle's decision, and Diana remembers something important. Abimbola poses a challenge for Naf, although he chickens out after.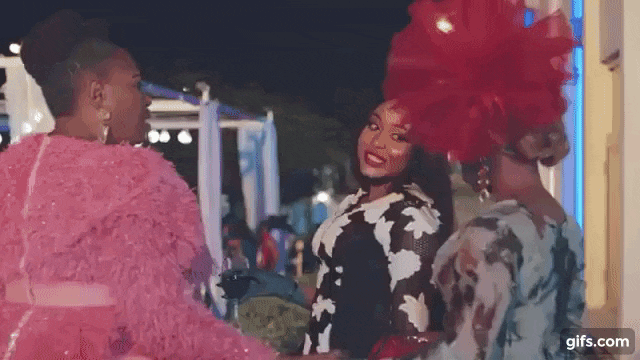 Episode 22 - Friday, 18th of December 2020
The neighbourhood finds out about Terfa's arrest, and they react differently about it. Dabota attends to the people that visit him, and Lasisi tries to convince his mother to support him.
Episode 23 - Saturday, 19th of December 2020
Diana discovers some shocking information, and the members of the Gyado family learn of Terfa's news, and the discovery makes them change their plans. Tivdo and Jese prepare for their trip.
Episode 24 - Sunday, 20th of December 2020
The police release Terfa, and Jesse and Tivdo's relationship hits rock bottom.
Episode 25 - Monday, 21st of December 2020
The police declare the discovery of new evidence regarding the Malafa case, and Tallulah swallows her pride and offers to help someone. Abimbola and Terfa suffer the consequences of their actions.
Episode 26 - Tuesday, 22nd of December 2020
Terfa realises that Nanhle betrayed him, and Naf comes to terms with his mother's release. Tivdo decides to leave his father's house and get a home of his own.
Episode 27 - Wednesday, 23rd of December 2020
Terfa realises the extent of the trouble that he is in; hence, he decides to change his relationship status with the members of the Jangfas family. Jesse makes a significant decision.
Episode 28 - Thursday, 24th of December 2020
Ehi makes the different decision to move out, and Naf expresses his concern about Jesse. Iyoma and Leon agree to keep their relationship professional.
Episode 29 - Friday, 25th of December 2020
Tobore reveals his true colours to Nanhle, and it looks like Nse is planning something awful. Crystal does something that makes someone's situation worse.
Episode 30 - Saturday, 26th of December 2020
Tivdo proposes to Jesse, and Tobore discovers a mole in his plan. Dabota and Abimbola cross paths, and the situation ends up being messy.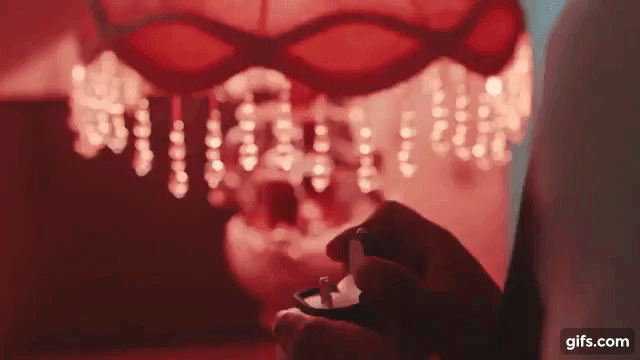 Episode 31 - Sunday, 27th of December 2020
Dabota reveals some of the most sensitive secrets, and Tallulah goes out on another assignment. Jesse's plan for a surprise party ends up in her being surprised.
Episode 32 - Monday, 28th of December 2020
Jesse puts herself first, and Tivdo gets into trouble. Nse's attempts to convince Amani to change her mind do not bear fruit.
Episode 33 - Tuesday, 29th of December 2020
Zua makes the situation between Jesse and Tivdo worsen, and Terfa and Agent Mbanefo reach a consensus. Iyoma insists on knowing the truth.
Episode 34 - Wednesday, 30th of December 2020
Ofure declares Abimbola wanted, and Diana comes face to face with a disaster. Iyoma's mission ends up in him finding more questions than answers.
Episode 35 - Thursday, 31st of December 2020
Gyado relocates to her marital home, and Nanhle betrays Tobore. Later, Iyoma meets Dabota.
Tivdo
Tivdo tries to make the best out of his relationship with Jesse, but his attempts lead to the relationship being shakier. He makes the brave decision to move out of his father's house, but this move does not convince Jesse to think otherwise about him. Later, Zua does something that complicates the situation.
Terfa
Terfa declares Diana to be his new target; hence, he spies on her. Later, Nanle betrays him, and he ends up being arrested by the police. His arrest stirs mixed reactions in the neighbourhood, and it helps him realise the amount of trouble that he is in. Is this a wake-up call for him to stop terrorising people?
What are your thoughts on the Unbroken teasers for December 2020? Is the thrill enough to convince you to check it out? If so, you ought to tune in to Novela Magic every Mondays to Fridays at 21h00 for more details.
READ ALSO: Game of Love: December 2020
Briefly.co.za recently published Game of Love teasers for December 2020 and the thrill in the show is worth keeping up with.
Anika goes through a life-threatening experience when Dr Veer tries to make her believe that she is mentally ill. Shivaay equally goes through a rollercoaster as his family's property gets auctioned. Will this be the end of their miseries?
Source: Briefly News