Battleground teasers: December 2020
Money is the cause of most family battles that kill family ties. However, the unity the family experiences after a disagreement determines their success. In Battleground teasers for December 2020, people plotting the downfall of Chief Bhadmus attach themselves to his family members and instigate them to fight each other while he is admitted to the hospital.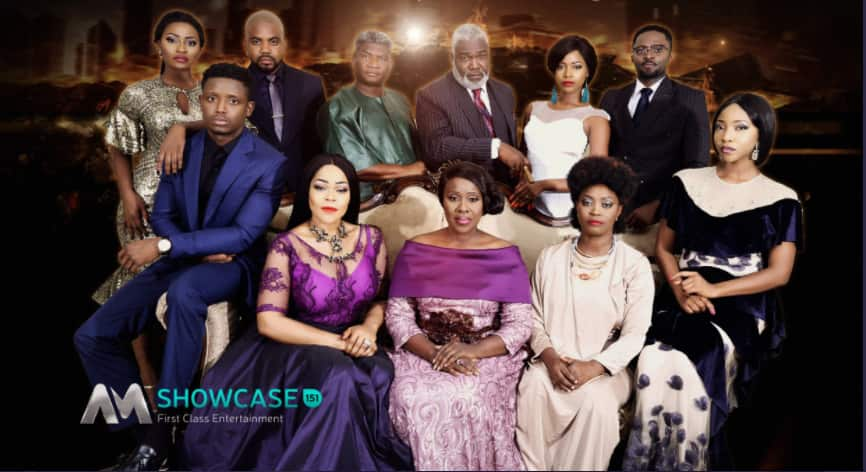 Battleground airs on the DStv Novela Magic channel daily from 20h00 to 20h30, and the repeat episodes are aired throughout the day. The thirty minutes you will save daily to watch this show will teach you a lot about family, romance, friendship, business, career, and related issues.
Battleground December 2020 teasers
Will the family members of Chief Bhadmus realize that their business competitors are setting them up against each other? The rivals distract them with family disputes while they plan to bring down the Chief Bhadmus business empire.
1/12/2020: Tuesday (E 8-9)
Teni's failed wedding goes viral on the internet. She reconciles with Michael later, and Hadiza advises Danlami to play a smarter move. Mayowa looks forward to joining a law school while Onajite catches Moshood seducing another person.
Ayo informs Cissy about the exposed past of Kolade, and Michael's loved ones learn about his mental health condition. Yakubu speculates a fall in BBP's stock price, and the company's General discovers that funds are missing.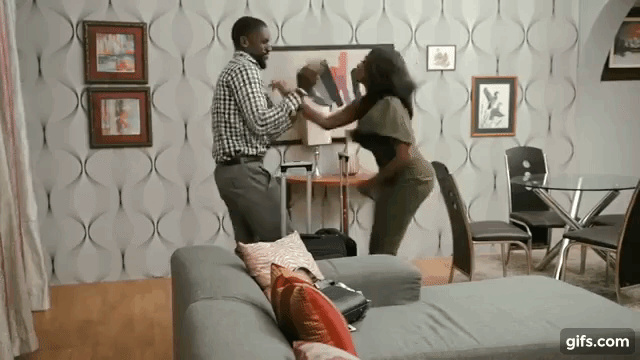 2/12/2020: Wednesday (E 10-11)
Teni spends the night at the hospital to look after Kolode, and Aye sneaks into the hospital to see the patient. Teni and Adaora find a letter Kolade sent to someone before he fell sick. Teni receives a power of attorney to practice medical law, and the son of Eugene, D Boy, needs surgery.
3/12/2020: Thursday (E 12-13)
Teni and Adaora argue while Ayo sneaks into the Bhadmus house because she is stalking Mayowa. The General learns about Kolade's health while a journalist offers Eugene a tempting offer for crucial information. Teni catches Ayo snooping in her bedroom, and Mayowa hits a photographer. Danlami restores hope in the staff and clients of BBP while Peter ignores Michael's problems.
4/12/2020: Friday (E 14-15)
Danlami looks for the General's money while Dr Kalu prevents the paparazzi from getting information about Kolade's health. Eugene admits he accepted a bribe, and the house puts him on trial. Michael takes Teni on a treat at R&R and surprises her with a wedding at the registry. Moshood visits the hospital, and Adora accuses Moshood of extortion while the General kidnaps Danlami.
5/12/2020: Saturday (E 16-17)
The company discovers about the "Ephemera fund," and Cissy relocates to Lagos to live with Ayo. Adaora is shocked when Mayowa walks into the study abruptly. Moshood breaches the hospital's security using Ayo's ID when its staff prevents him from seeing Kolade. Danlami and Cissy go out to drink while Moshood hands in false reports about Kolade's health. The General holds a meeting with his allies, and Mama Egba relocates to another place.
6/12/2020: Sunday (E 18-19)
The past about Danlami and Adaora comes to the limelight, and Teni confronts Adaora about it. The media announces the cancelled wedding, and Cissy requests to visit Kolade. The General reveals vital information about the "Ephemera fund." Kolade's health improves steadily.
Adaora seeks advice from Kolade's attorney, who is in charge of his will and other legal matters. Adaora creates a rift between Mayowa and Teni, and someone poisons Kolade. Danlami finds out that Hadiza is the sponsor of his beloved press.
7/12/2020: Monday (E 20-21)
BBP's competitor, MLR, announces false news about Kolade's death, and the price of BBP shares fall. Kolade's family plans to return him home urgently while Mayowa is assigned to protect him. Dr Emeka attends to Ayo after the car crash wounds him. Mayowa holds a press conference to clarify death rumours about Kolade. Dr Kalu discovers about the Kolade's second family, and Sandra seeks Teni's forgiveness. The domestic workers find that Kolade is alive.
8/12/2020: Tuesday (E 22-23)
Mayowa destroys the BBP company's press conference, and Emeka becomes the head of Kolade's medical team. Ola and Cissy take care of Ayo, and Hadiza accuses Danlami of having an extramarital affair.
Michael and Xhan meet privately, and Michael feels the pressure to impregnate Teni soon. The General instructs Boniface to investigate the Bhadmus house. Adaora warns the workers to respect the company's privacy.
9/12/2020: Wednesday (E 24-25)
The second family reacts to Comatose's home return, and Peter meets potential sponsors who prefer Michael to him. Ola convinces Cissy to return to Port Harcourt. Nurse Oyiza brushes shoulders with some of the Bhadmus family members. Someone requests Emeka for medical treatment services. Dlamini witnesses murder while Mayowa installs CCTV cameras.
10/12/2020: Thursday (E 26-27)
Emeka reveals that he dislikes Kolade and Danlami tells Emeka that he hates him. Teni refuses to attend a book signing event, and she admits later that she was Emeka's childhood friend. Ayo is looking for a job and finds one at MLR.
The staff takes sides between Moshood and Oyiza because some of them do not believe that Moshood can keep Oyiza in his place. Cissy decides to go to the Bhadmus house, and Adaora argues with Mayowa.
11/12/2020: Friday (E 28-29)
Mama Egba returns, and something interrupts Cissy's journey towards the Bhadmus house. Teni suspects Michael's loyalty when she finds a strange scarf in his flat, and Yakubu believes that the corrupt P. Animashaun committed suicide.
Adaora accuses Emeka of leaking information to the media when the news reporters surround the Bhadamus house. Cissy, Ayo, and Ola show up at the Bhadmus gates while Moshood talks to Boniface. Mayowa and Xhan meet.
12/12/2020: Saturday (E 30-31)
Teni confronts Michael about the scarf, and she is told about the second family by Xhan and Mama Egba later. Lara reveals the grudge she is holding against Kolade, and the associates of the General give her an offer. Mayowa reveals the teenage romance between Teni and Emeka. Chichi recognizes Ayo while Hasu succumbs to pressure.
13/12/2020: Sunday (E 32-33)
Mayowa discovers about the second family, and Cissy confronts Danlami concerning Kolade's poisoning. Danlami nags and mocks Michael over the cancelled wedding. Sandra flirts with Emeka while Ayo makes a big mistake at work. Kolade's lawyer visits Adaora, and Teni bumps into the second family at BBP. Mayowa harms himself while drunk.
14/12/2020: Monday (E 34-35)
Ola Adaora receives a blackmailing letter, and Mayowa confronts the second family. Teni nurses Emeka while Michael sleeps at the Bhadmus house. Teni is irritated when Sandra mistakes Emeka's empathy for love. Danlami's secret package arrives. Adaora challenges Mayowa to have confidence in himself, and Onajite discovers Mayowa's plans.
15/12/2020: Tuesday (E 36-37)
Teni is furious with Mayowa when he interferes with her plans, and Ola approaches Danlami with a request. Moshood offers Mayowa alternative solutions to calm his guilty conscience, and the workers fight over Mayowa's alcohol stash.
A staff reminds Moshood to honour their bet while the media continues to speculate the future of BBP. Mayowa accuses someone of poisoning the Chief, and Adaora makes a surprising announcement.
16/12/2020: Wednesday (E 38-39)
Ola cautions Cissy to be careful of Hadiza, and Moshood rejects Mayowa's idea. Teni confesses shocking things to Michael, while Ona and Hosu overhear a secret discussion about private information.
Michael saves the situation when Peter Ige-Williams loses his temper during a press interview, and Mayowa confronts and threatens Danlami. Adaora issues strange orders, and Onajite has a challenging decision to make.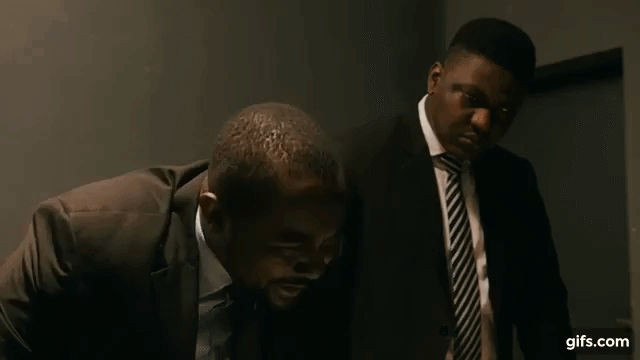 17/12/2020: Thursday (E 40-41)
Mayowa requests a second diagnosis on his father's health while an unexpected person visits Adaora. The names of the Bhadamus family member confuse Doctor Kalu, and Oyiza suggests Kolade should be returned to the hospital. Teni makes a tough decision, and Michael defends his father. Dr Kalu and Emeka have individual secrets to protect.
18/12/2020: Friday (E 42-43)
Mayowa distrusts everyone, especially Oyiza. Oyiza breaks someone's trust, and the media sparks flames by comparing Adaora to Cissy. Emeka digs deep into his father's secret dealings when he suspects something is amiss, and Dr Kalu seeks advice from a lawyer. Moshood loses patience with Hosu, and Adaora faces her rival, Cissy.
19/12/2020: Saturday (E 44-45)
Emeka gives Cyril vital information unintentionally. Danlami gives Hadiza a stern warning. Seth blackmails the family, but Mayowa solves the issue. Emeka unveils a secret, and Peter seeks help from Michael.
20/12/2020: Sunday (E 46-47)
Cyril is involved in an avoidable conflict, and Ayo discovers the relationship between Cyril and the General. Cissy reads the riot act to Dr Kalu, and Teni assures Sandra that she is not in love with Emeka.
The General helps Ola arrive at a decision, and he also gives Cyril an assignment to carry out. Hadiza gets upset when Danlami and Mayowa enjoy a bonding session. Ola begs for Lara's assistance, and Cyril declares Emaeka his enemy.
21/12/2020: Monday (E 48-49)
Teni visits Emeka to request him something that might be challenging for him to accept. Folake makes fun of Ayo for not being as successful as Teni. Ayo's plans to bring down Teni fails.
Cyril also takes part in Ayo's plan, and Mayowa takes Sophie's advice. Michael is nowhere to be found, and Emeka's jealousy pushes him into doing something that she regrets. Lara gives Ola and Ejiro offers while Danlami challenges Mayowa to prove his courage.
22/12/2020: Tuesday (E 50-51)
People mock Ayo, and Lara forces Ejiro to make a challenging decision. Cyril discerns Ayo's plans, and Lara enlightens Ola about the foundation of some issues. Mayowa promises Danlami something important and gains the courage to claim a few things on television interviews and at the BBP. Hadiza wants to control Danlami, and Dr Kau arrives at a tough choice.
23/12/2020: Wednesday (E 52-53)
Ayo visits The General, and Dr Kalu prepares Adaora for future surprises. Ayo and Mayowa compete for Cyril's account in a bidding process. The domestic workers find it hard to understand Adaora's departure, and Onajite is uncomfortable with Sophie's reassurance and confidence. Ola expresses the love he has for Lara, and Danlami has to woe Ejiro for his plans to succeed.
24/12/2020: Thursday (E 54-55)
Lara explains to Ayo that she is disappointed in him, and Danlami fears the worst when Ejiro disappears. Hadiza is jealous of Mayowa's popularity at BBP, and Mayowa's victory celebrations are short-lived. BBP encounters another challenge that threatens to make it collapse, and Cyril cautions Ayo about the General. Cissy invites Lara over to fix Ola's social life.
25/12/2020: Friday (E 56-57)
Mayowa worries about the woman he dumped. The cops arrest Cyril and interrogate Mayowa about a crime. Ejiro learns valuable lessons the hard way, and Mayowa worries about Keisha's fate. Ayo blackmails Mayowa while the partners of the General beg Cyril to come to their rescue.
26/12/2020: Saturday (E 58-59)
Cyril discovers that the General double-crossed him and vows to retaliate. Danlami takes advantage of Lara, and Cyril holds back from betraying his friend because of jealousy. Lara speaks to Ola harshly.
Mayowa is enraged when Kolade sends a letter through Okiemite, and Ayo discovers the person who leaked Mayowa's pictures to the press. Emeka and Cyril fight while Sophie runs to Danlami desperately for help.
27/12/2020: Sunday (E 60-61)
Mayowa pours his anger on Kolade while he is in a coma, and Dr Kalu takes the patient out of the induced coma later. Emeka confronts Dr Kalu after gathering evidence about his actions. The secrets of Chief Kolade Augustus Bhadmus come to the limelight when he suffers a heart attack later, but his family remains strong and united.
28/12/2020: Monday (E 62-63)
Dr Kalu suspects Nurse Oyiza's medical analysis, and Mayowa reveals the hidden security cameras. Cissy tries to visit Kolade while Hadiza strives to save Steve from falling into a trap. Steve suspects he is walking into a trap and tries to retrace his steps. Chich finds out Hosu's secret, and the family holds a therapy session. Mayowa surprises everyone when he breaks down during a television interview.
29/12/2020: Tuesday (E 64-65)
The family stays awake the entire night, hoping that the Chief will regain consciousness soon. Adaora is startled by Mayowa's reaction when he recommends to take down the CCTV cameras. The body of Steve is retrieved, and Ejiro proves to be disloyal. Ola and Ayo hire Danlami to lie to their mother, and Teni complains loudly when Cissy intrudes on her privacy.
30/12/2020: Wednesday (E 66-67)
Cissy is disappointed in her children for betraying her. Adaora is afraid to approach Koalde, but he welcomes her warmly. She gets upset when Kolade makes an unexpected request. The other family is notified when Kolade regains consciousness, and the General reassures his partners that he has good intentions for all of them.
31/12/2020: Thursday (E 68-69)
No one knows about Michael's whereabouts; therefore, Teni confronts Peter about the issue. Ola advises Cissy to be careful of her engagement with Kolade. Cissy gives Dr Kalu strict conditions on how to take care of Kolade, and Mayowa discovers that Jayson is duping him. The staff has biased opinions over Kolade's selective amnesia.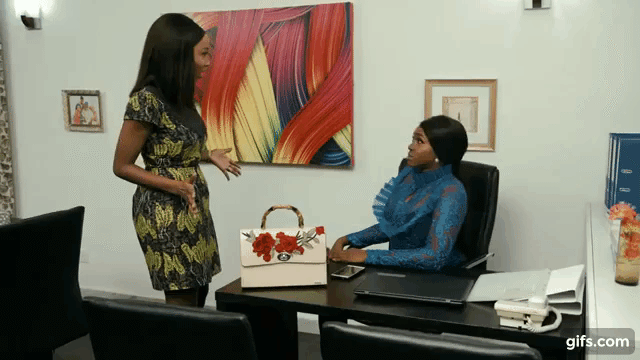 Kolode
Chief Bhadmus is engaged to Cissy, and she thinks Danlami poisoned him. His health is critical, and Adaora gets close to the Chief's attorney to find out about his will and properties. Dr Kalu induces a comma on the man, but someone finds out. The employees of Kolode's company are surprised by his selective amnesia.
Teni
She assures Sandra that she is not in love with Emeka after their teenage romance is exposed. Michael strives to get her pregnant as soon as possible after their planned wedding was called off. Teni suspects his loyalty to her when she finds a mysterious scarf in his apartment. Michael goes missing; hence Teni is looking for him.
READ ALSO: Zuba 2 Teasers: December 2020
Zuba is a thrilling Zambian series. She leaves home in her teenage years to become a domestic worker for a wealthy family in Lusaka. In season 2, the young lady is all grown and mature. She is in love with the son of a rich family, but his family is ashamed of her social status.
In Zuba 2 teasers for December 2020 from Briefly.co.za, Zuba is demoted and made Yemba's assistant. She is framed at her workplace and thrown in jail. Will her baby daddy come to her rescue?
Source: Briefly News