The End of Paradise teasers: January 2021
The action-packed episodes of The End of Paradise teasers for January 2021 are irresistible. Some of the actors die unexpectedly to create room for more mysteries and vengeance. Drug traffickers seek revenge whenever the police kill or arrest one of them. On the other hand, the police are always ready to protect each other and fight the drug traffickers to save society from drug addiction.
Emilia exposes the secrets of the Black Hand to the detectives and the media. Her confession agitates and cautions drug dealers to prepare for the toughest war with the police. The First Lady of Columbia is the most dangerous drug trafficker of all the drug dealers.
The End of Paradise January 2021 teasers
Watch The End of Paradise on Telemundo from Mondays to Sundays at 22h00 and learn a few karate and other self-defense skills from the characters. Some of the females in the series scare men because they never miss their targets when they aim their guns at someone.
1/01/2021: Friday
Mariana and Moncho search for Dayana when she goes missing, but they cannot find her. Emilia reveals to Daniel and Simón the torture she went through while under the Black Hand's captivity.
2/01/2021: Saturday
Berrio proposes to marry Valeria and to make her the First Lady of Colombia. She grabs the life-changing opportunity before it slips away. Count confesses that a drug cartel financed his political campaign.
3/01/2021: Sunday
The Black Hand assigns Yesica to kill Daniel, and Joaquín Urbano continues to search for Hilda's daughter. Salvatore bids Johana goodbye before he leaves.
4/01/2021: Monday
La Cuina gives Titi $5 million to spend a night with Pilar and $5 million for the XY4 deals. Berrio decides to beef up security for himself because his life is in danger.
5/01/2021: Tuesday
Lucrecia suspects that Valeria's real identity is Yésica and vows to prove her suspicions. Black Hand attacks Moncho on the plane and threatens to shoot him.
6/01/2021: Wednesday
Pilar admits that she loved the night she spent with Cuina, and La Diabla draws a gun on Calvo because she is aware that Iván failed to murder Daniel.
7/01/2021: Thursday
Mariño reveals to Black Hand that Pereira is his biological son. Black Hand assumes that someone must have abducted him, and Mariana takes XY5 before boarding the plane.
8/01/2021: Friday
Black Hand looks for the names of the people who shared the plane with his son, and Sebastian's name pops up on the list. Cardonita swears to remain loyal to Cuina because she loves him.
9/01/2021: Saturday
Mariana wants to run away from Mexico because her brother and daughter are in danger. Yésica hurts Calvo and leaves him to bleed to death.
10/01/2021: Sunday
Mariana requests her mother to rescue her daughter, Catalina, while she looks for Vanessa and Jota's daughter in the same location.
11/01/2021: Monday
Catalina worries when Santiago reveals that her son is addicted to drugs, and Titi confesses to Cuina that Valeria and Yesica Beltrán are one person.
12/01/2021: Tuesday
Moncho and Mariana escape, and Catalina meets Calvo. Calvo promises to confess everything as she guarantees to negotiate a shorter jail sentence for him.
13/01/2021: Wednesday
Santos finds out Moncho and Mariana's whereabouts, but they escape from him once more. Emilia reveals the dark secrets of the Black Hand during a television interview.
14/01/2021: Thursday
Natalia confronts Yésica, and Catalina assures Natalia that she will get 24/7 protection because she cannot be imprisoned. Yésica plays the victim to make a fool out of Catalina.
15/01/2021: Friday
Emilia confides in Alex the truth about her past, and Valeria spikes a drink with sedatives and offers it to Agent Rafael. Jota gives Kike an XY5 pill secretly.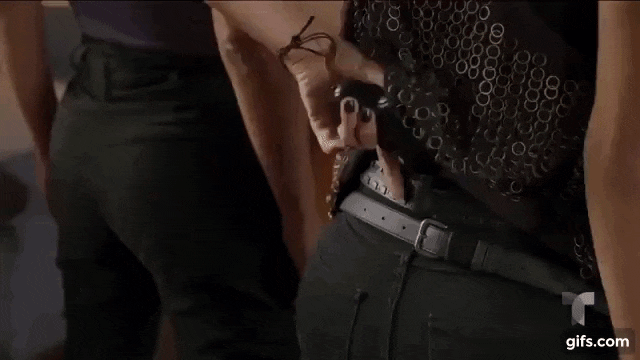 16/01/2021: Saturday
A DEA operation leaves Valeria nursing a bullet wound, and she discovers that Calvo is in the same hospital she is being treated in. Will she meet him?
17/01/2021: Sunday
Alex breaks his mother's picture when Sombra hands it over to him. Albeiro refuses to explain to Catalina the relationship he has with Valeria.
18/01/2021: Monday
The laboratory test results show that Albeiro is HIV negative, and Catalina plans to attend Berrio's presidential inauguration as part of her responsibilities.
19/01/2021: Tuesday
The doctors discharge Albeiro and Jota from the hospital, and Albeiro finds a goodbye letter that Valeria left for him at home. She promises to remember him.
20/01/2021: Wednesday
Catalina accompanies Titi to Cardonita's hideout, and Alexander analyzes the file in the USB device. His father handed over the files to him because they contain vital information.
21/01/2021: Thursday
Cardonita, Cuina, and Pilar confront Catalina, but Titi saves her from them. Alexander confronts Sebastian because he believes that he is a traitor.
22/01/2021: Friday
Rubens reveals to Lizeth that the authorities will issue a warrant of arrest for Catalina Santana, and La Reina arrives in Colombia to kill her sister.
23/01/2021: Saturday
Catalina and Titi arrive at Cardonita's hiding place, and the DEA team does not believe Rubens when he informs them that Catalina escaped from him.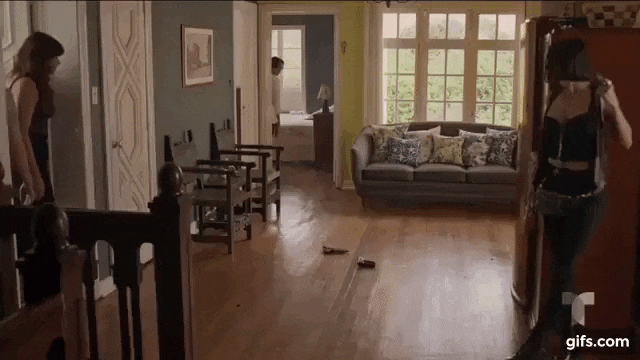 24/01/2021: Sunday
Catalina calls Vanessa and demands she records their call. She declares in their conversation that she is with Aurelio, and Rubens worries when he thinks that Catalina might have been kidnapped.
25/01/2021: Monday
Catalina and Titi mourn Mariana's death, and Sebastian meets Alex in Colombia. Meanwhile, Valeria serves her husband poisoned food intentionally.
26/01/2021: Tuesday
Berrio faints while talking to Lucrecia about his suspicions. He thinks his wife's real name is Yésica Beltrán. Lucrecia calls the First Lady to notify her about Berrio's health condition.
27/01/2021: Wednesday
Arturo, Sombra, Albeiro, and Jota join hands to rescue Santiago, while Lucrecia chokes Valeria to push her to confess the crimes she has committed.
28/01/2021: Thursday
Berrio meets his wife after leaving the hospital and congratulates her for becoming more famous. Salvatore asks Hilda to forgive him and confesses how much he loves her.
29/01/2021: Friday
Alex plots to kill the President and the First Lady. Lieutenant Acevedo informs Nelly and Berrio that Lucrecia committed suicide.
30/01/2021: Saturday
Lizeth and Francisco retrieve a file with vital information about Valeria Montes, and they get away before Rubens locks them up.
31/01/2021: Sunday
Albeiro finds it hard to believe that Valeria is Yésica, and Valeria poisons Berrio once more. Marcela reveals to Albeiro that criminals abducted her son.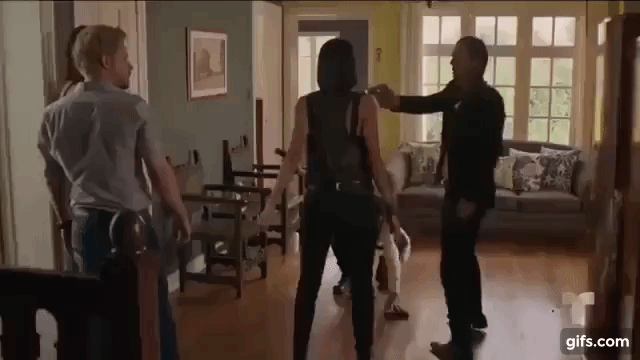 Valeria
Her real identity is Yesica Beltrán, and she is the First Lady of Colombia, but she does not love her husband. Valeria's heart belongs to Albeiro even though several men are in love with her. She poisons her husband, Berrio. Lucrecia commits suicide a few days after Berrio reveals to her that he suspects Valeria's name is fake. Alex plans to kill Valeria and Berrio. Valeria and Alex are the primary suspects in Lucrecia's death.
Catalina
She is the daughter of Mariana and the smartest detective in the country. She combines her efforts with Titi's to fight Valeria and other drug dealers. The death of Mariana and her son's drug addiction motivates her to pursue the drug dealers.
The fearless women at The End of Paradise teasers for January 2021 spice up the show. The female detectives train themselves to survive in a men-dominated career. They also take care of their families, like every other caring mother, sister, or wife.
READ ALSO: Zara's Nikah teasers: December 2020
In Zara's Nikah teasers for December 2020, Rukhsar returns to the Ahmeds house and confesses that she faked her illness. Zeenat wants Rukhsar to reunite with Kabir, but Rukhsar promises Zara that she will help her reunite with Kabir. Has Rukhsar changed her evil character?
Briefly.co.za narrates how Zara tries to uncover the identity of the man who sent Maqbool to kidnap her. However, Shahbaz sends someone to kill Maqbool before he mentions his name. Maqbool mentions Rizwan before he dies; therefore, Zara requests Rizwan to help her find Maqbool's boss.
Source: Briefly News