Ellen Page now Elliot Page bio: age, spouse, education, career, images profile
Ellen Page is a popular Canadian actor and producer. The actor has been breaking the internet and making headlines worldwide after sharing his transgender identity. The Umbrella Academy actor announced on Tuesday that he is now named Elliot Page. This happened through a letter to Twitter. So, who is Ellen Page exactly?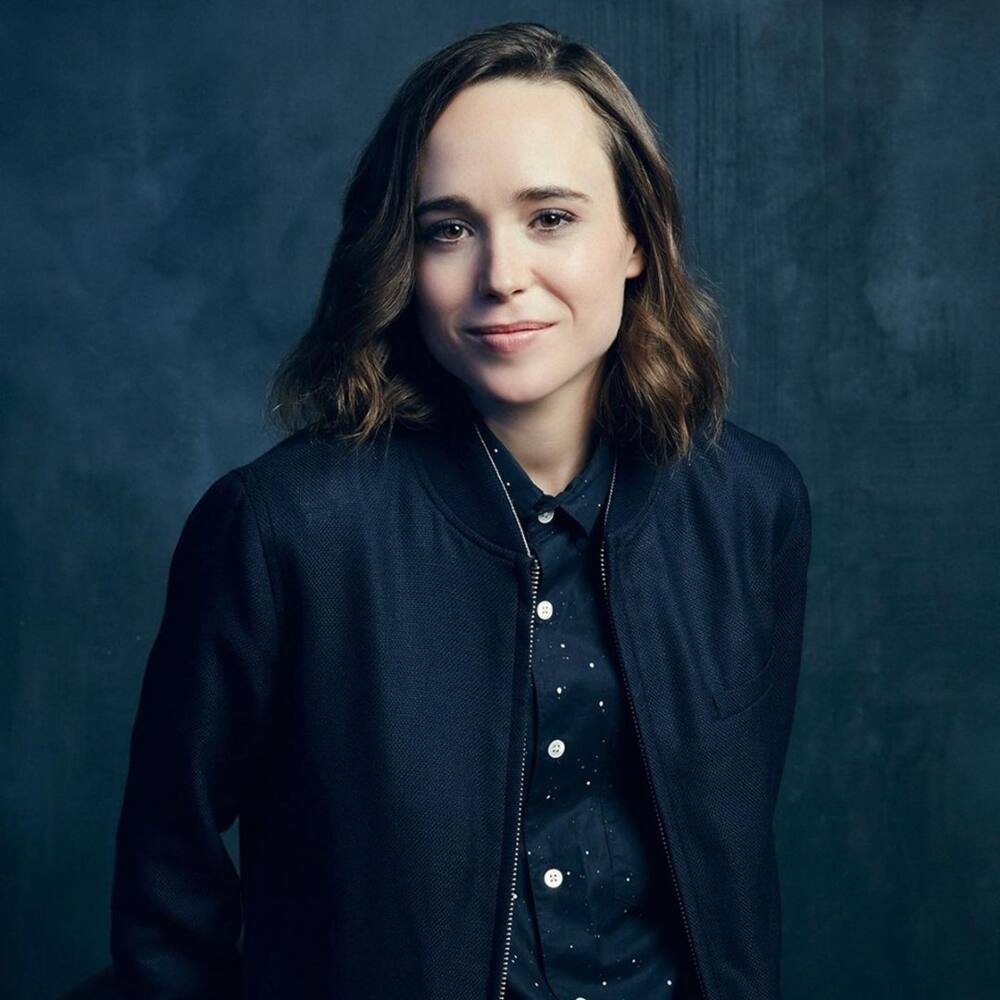 The Canadian native commenced acting at the tender age of 10. He was featured in the locally-produced TV movie Pit Pony. Page's talent and skill led to an award nomination. The actor also scooped a regular role in a TV series called Spin-off. Page has a soft spot for engaging in outdoor activities, such as camping and backpacking.
Profile summary
Birth name: Ellen Grace Philpotts-Page
Year of birth: February 21, 1987
Elliot Page age: 33 years
Gender: Transgender
Ellen Page height in feet: 5.085302
Career: Actor and producer
Elliot Page Instagram: @elliotpage
Early life
The actor was born on February 21, 1987, to his parents. Dennis Page, the actor's father, is a graphic designer, while his mother, Martha Philpotts, is a teacher. Elliot attended the Halifax Grammar School until grade 10. He spent some time at Queen Elizabeth High School and graduated in 2005 from the Shambhala School. Page also spent two years in Toronto, Ontario, where he studied in the Interact Program at Vaughan Road Academy.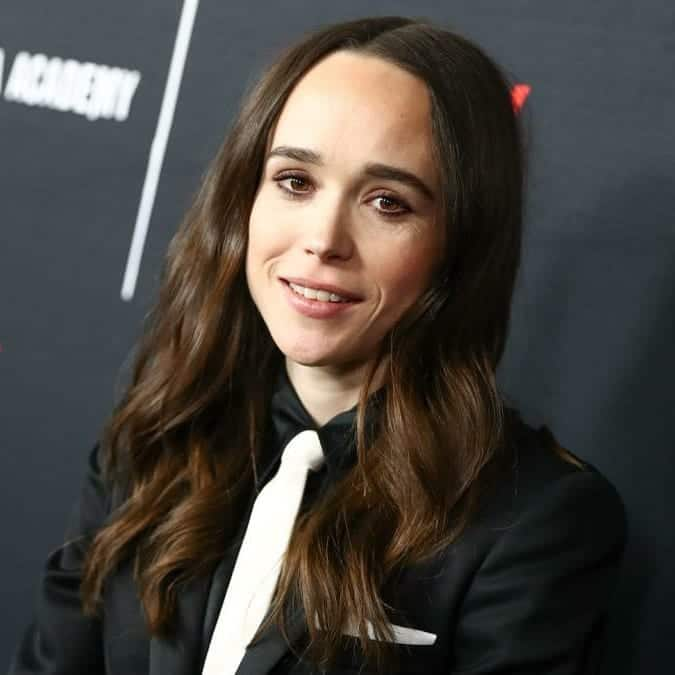 Was Elliot Page born a man?
The actor was a female at birth until this year when he recently announced being transgender. The Canadian-born actor formerly known as Ellen Page revealed that he is transgender. This was after announcing to being a female gay in 2014 to an audience in Las Vegas. He was quoted saying:
I am tired of hiding, and I am tired of lying by omission.
In the recent unfolding's, the actor released the statement through his Twitter social media account.
I can't begin to express how remarkable it feels to finally love who I am enough to pursue my authentic self.
I love that I am Trans. And I love that I am queer.
The actor also used the chance to comment and address discrimination towards Trans people.
The truth is, despite feeling profoundly happy right now and knowing how much privilege I carry, I am also scared. I'm scared of the invasiveness, the hate, the jokes, and of violence.
To be clear, I am not trying to dampen a moment that is joyous and one that I celebrate, but I want to address the full picture. The statistics are staggering.
Career
Elliot Page actor started acting when he was ten years old in 1997. Ellen appeared in a locally-produced TV movie known as Pit Pony. He was later featured in a regular role in a TV series in 1999, known as Spin-off, after winning a Young Artist Award. In 2002, he starred in the film Marion Bridge as Joanie. Since then, he appeared in TV series, such as Trailer Park Boys and Touch & Go in 2003, among many others, as the years went on.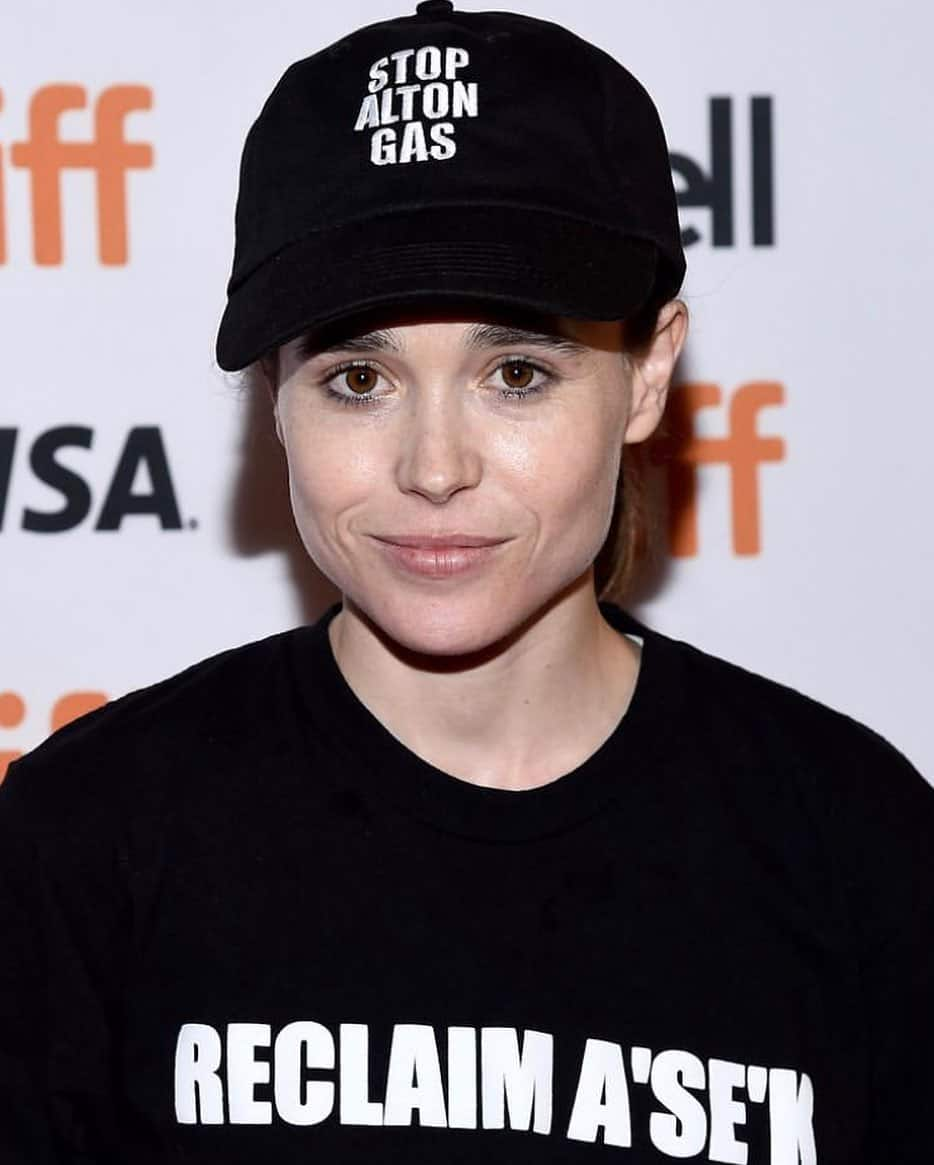 Elliot Page movies
The actor has featured in various movies that have become hitmakers. At such a young age, he has accomplished so much that he has left his fans awed. Here are some of the films and Television shows:
Pit Pony
Spin-off
Juno
X-Men series
Tales of the City
Flatliners
The Cured
My Days of Mercy
Window Horses
Ma vie de Courgette
Tallulah
Into the Forest
Marion Bridge
Trailer Park Boys
Rideau Hall
ReGenesis
Mouth to Mouth
Wilby Wonderful
Hard Candy
The Tracey Fragments
An American Crime
Jack and Diane
The Stone Angel
Smart People
The Simpsons
Whip It
Peacock
Inception
Super
Glenn Martin
Family Guy
To Rome with Love
Touchy Feely
The East
Out There
Touch & Go
Who is Juno star?
Ellen Page Juno role led to his nomination for an Academy Award. The actor also featured in the X-Men franchise as well as the Reboot of Flatliners. The 33-year-old had received international acclaim for starring as a pregnant teenager in the Juno film.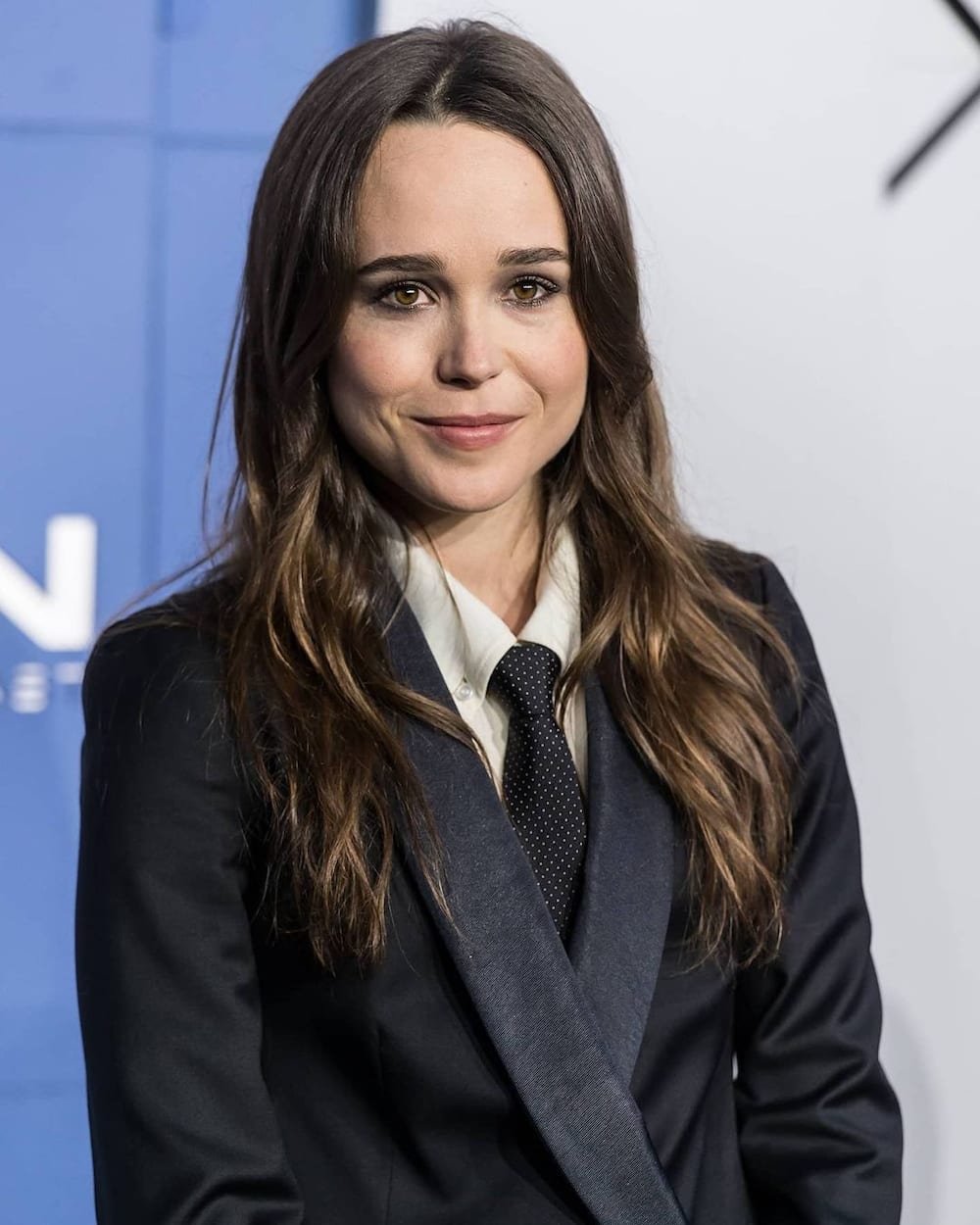 Awards
The actor has been featured in various awards for his splendid acting performances. Here are some of his nominations and awards won.
2008- Golden Globe nominee for Best Performance by an Actress in a Motion Picture - Musical or Comedy.
2007 - Oscar nominee for Best Performance by an Actress in a Leading Role.
2008 - BAFTA Film Awards nominee for Rising Star Award.
2008 - BAFTA Film Awards nominee for Best Leading Actress.
2007 - Genie Awards nominee for Best Performance by an Actress in a Leading Role.
2004 - Genie Awards nominee for Best Performance by an Actress in a Supporting Role.
2008 - Critics' Choice Awards nominee in Best Actress.
2008- Critics' Choice Awards for Best Acting Ensemble.
2017- Emmy — Outstanding Unstructured Reality Program.
2008 - Won in the Independent Spirit Awards for Best Female Lead.
2016 - Emmy nominee for Outstanding Unstructured Reality Program.
2007 - Screen Actors Guild Awards nominee for Outstanding Performance by a Female Actor in a Leading Role.
Is Elliot Page married?
Ellen Page and Emma Porter are a married couple. They got married in 2018. Emma Porter is a professional dancer and choreographer and a prominent advocate for LGBT rights.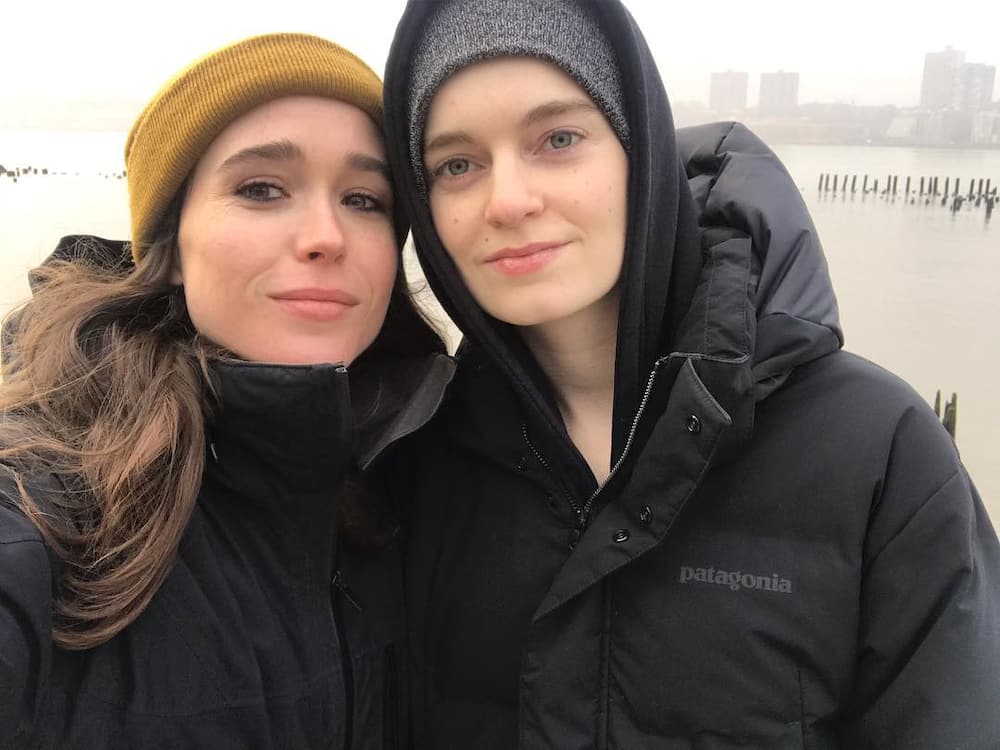 What is Elliot Page net worth?
It is quite evident that the actor has had a successful career. Page is estimated to have a net worth of about $16 million, attributed to his thriving acting career.
Ellen Page is undoubtedly one of the best actors of his time. His career on screen is likely to be an interesting ride as he continues to set his eyes on the ultimate prize.
READ MORE: Trott Moloto biography, family, football career, latest news
Briefly.co.za shared the life of Trott Moloto. Trott is among the best football coaches in Africa. He has worked for Bafana Bafana, Mamelodi Sundowns, and Maritzburg United. Moloto led Mamelodi Sundowns in winning eleven tournaments consecutively, and he has gone as far as Tanzania to train Simba SC.
The top-rated coach served varying positions at Sundowns. He was the club's manager in 2008, a caretaker manager in 2010, and a technical director from 2010 to 2013 before he became the team's scout in 2013. In 2018, Trott Moloto position at Sundowns Technical committee was to advise the club in regards to its short and long-term technical strategies.
Source: Briefly News