Psyfo's wife Aamirah opens up about the reality of wedding planning
- Sidwell "Psyfo" Ngwenya and his now-wife Aamirah only tied the knot this year and have outwardly portrayed the best of married bliss
- Aamirah recently took to social media to express to her followers that all was not as it seemed and that there had been some behind-the-scenes drama
- The celeb revealed that planning a pandemic wedding was tough and that there were some difficult decisions that had to be made about the celebration
PAY ATTENTION: Click "See First" under the "Following" tab to see Briefly.co.za News on your News Feed!
Aamirah and Sidwell "Psyfo" Ngwenya got married this year and have seemingly been the ideal version of a happily married couple with wedding photos that Mzansi couldn't get enough of.
Aamirah recently took to social media to reveal that, actually, planning a wedding during a pandemic had taught her some lessons and required some tough decisions.
The celeb took to her Instagram account to post a lengthy description of how she and Psyfo had to learn to put themselves first when planning their nuptials even if it meant upsetting some of their friends.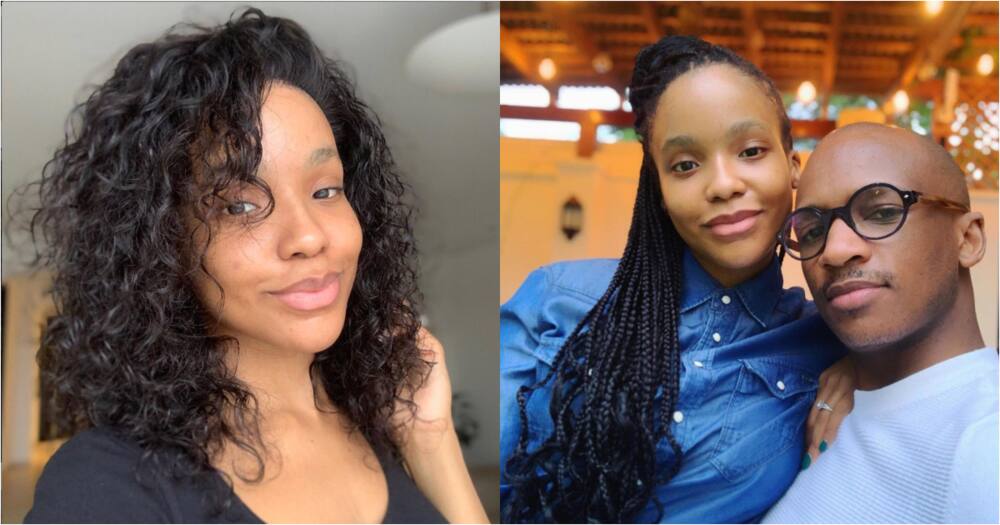 Aamirah's message seemed to centre around the lesson she wrote that "You cannot please everyone". She said that she learnt it the hard way when people she loved didn't understand that Covid-19 prevented her from having the wedding and number of guests she originally wanted.
She ended her caption with:
"Happy to have had fights along the way to learn more about myself and the people in my life too. It's never easy but it's always worth it"
Minnie Dlamini was one famous face who agreed with Aamirah and she wrote:
minniedlamini: "You better fight my girl. So happy and proud of the woman you are"
Another follower said she was experiencing something similar whilst planning her own wedding:
lunga_smilez: "Girl I relate to this so much! Going through the exact same thing. My fiance and I were looking at your pics and we were SO happy for you guys and felt so sad that we were going through THE MOST with our signing ceremony. Reading this validates our feelings about just doing what makes us happy and stop trying to please everyone!!"
Other followers took to the comments to have their say:
ntsako_maneo: "What I have realized when it comes to this kind of events, people forget it's your day and they tend to make it about them instead. Congratulations Mrs Ngwenya"
sasijozi: "Yho! Girl be happy and celebrate. You owe no one explanations. I happy for you guys. U deserve a the happiness in the world."
csandahh: "You did well by choosing yourself"
Check out Aamirah's post below:
Briefly.co.za reported on when Psyfo celebrated Aamirah's birthday and threw her a surprise party.
Sidwell 'Psyfo' Ngwenya earned some major brownie points when he recently surprised his beautiful wifey for her birthday. Seeing Psyfo's soft side really got fans going. Psyfo's wife, Aamirah Mirah, did not know what was coming when she was hit with the sweetest surprise party. Psyfo threw the cutest surprise part for his wifey and she was blown away.
Taking to social media, Aamirah let the world know how sweet Psyfo was by throwing her this awesome surprise party. Knowing how much effort Psyfo put into making her day special, melted Aamirah's heart.
Psyfo really loves his wife and it is clear to see that there is nothing he wouldn't do to make her smile. Husband of the year award is definitely coming his way, and we love it!
"Guys, my husband and some of my favourite friends surprised me. I was so annoyed I love each and every one of you"
Psyfo only recently announced that he and Aamirah had tied the knot earlier this year and that they are living in wedded bliss. These two are a power couple who have proven their love time and time again.
Enjoyed reading our story? Download BRIEFLY's news app on Google Play now and stay up-to-date with major South African news!
Source: Briefly.co.za