ANC slams ATM over motion of no confidence: Wasted opportunity
- The African National Congress has rejected the African Transformation Movement's motion of no confidence
- With just two seats in Parliament, the ATM party is attempting to dethrone President Cyril Ramaphosa
- The ruling party feels that it is 'regrettable' that the ATM has opted to waste Parliament's time with the motion
PAY ATTENTION: Click "See First" under the "Following" tab to see Briefly.co.za News on your News Feed!
The ANC has outright rejected the motion of no confidence against President Cyril Ramaphosa.
The ruling party's spokesperson Pule Mabe has responded after the African Transformation Movement brought forward the motion to oust SA's leader.
Mabe has labelled this move as regrettable, hinting that more important matters are at hand:
"It is regrettable that instead of focusing the attention of Parliament to real issues that will advance the aspirations of South Africa, ATM has chosen to waste Parliament's time by proposing a motion they know stands no chance of succeeding."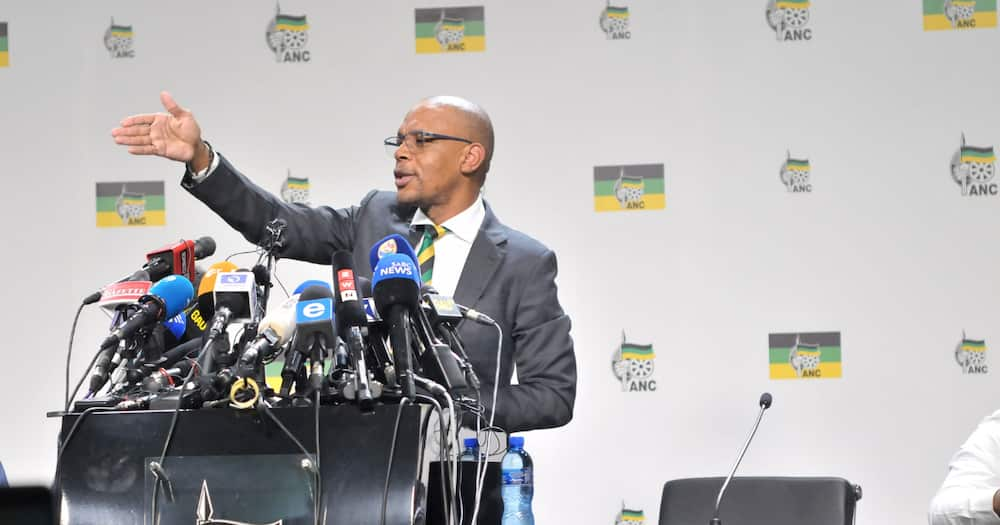 Mabe insists that there is no basis for the motion, adamant that it is 'quite frivolous.'
While Mabe is less than impressed with the motion, he says that the fact that such a small party managed to successfully bring it forward is a testimony of SA's democracy:
"It is indeed a testimony to the strength of our democracy that a two-MP party in our proportional representation system can get their voice heard."
In a hardly concealed jab, Mabe raised the opinion that the ATM had wasted the opportunity:
"It is a pity, however, that they chose to squander this opportunity in this manner. We are confident that the ANC MPs who will debate the motion will represent us well."
Concluding by saying that the ATM is 'displaying their fear of their irrelevance' Mabe made it clear that the ANC is confident in the motion falling flat.
Earlier, Briefly.co.za reported that the African Transformation Movement's High Court bid seeking to force National Assembly Speaker Thandi Modise into allowing a secret ballot has been postponed.
The party had brought forward a motion of no confidence against President Cyril Ramaphosa, but the lockdown had delayed the request.
The ATM party is adamant that the ballot should conceal the identity of those who vote, approaching the courts to force Modise's hand.
Enjoyed reading our story? Download BRIEFLY's news app on Google Play now and stay up-to-date with major South African news!
Source: Briefly.co.za