Zee World 7 Bridges to Cross: cast full names, plot summary, full story
Get to enjoy an amazing series titled 7 Bridges to Cross, which was first premiered in 2019 by Zee World. The series is about Aarushi, a beautiful middle-class girl who marries into a rich family in Delhi. The wealthy family consists of seven mothers-in-law who signify the 7 bridges that Aarushi must successfully go through in her marriage life.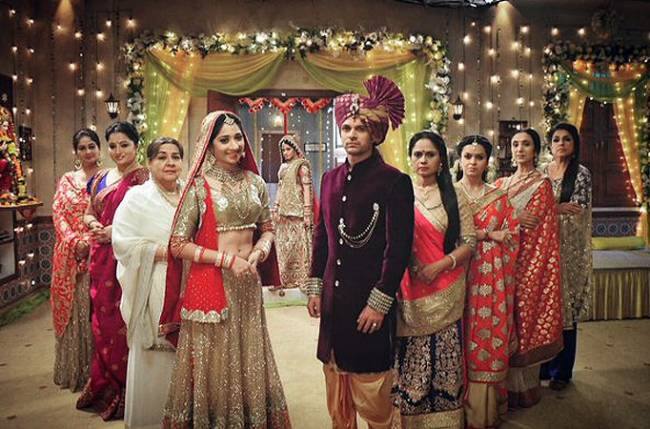 This article gives an insight into what to expect from the 7 Bridges to Cross series in terms of cast real names, plot summary, and full story. Keep reading to learn how the story will unfold and whether Aarushi will stay in the wealthy family amidst all the antagonism she faces.
About 7 Bridges to Cross Zee World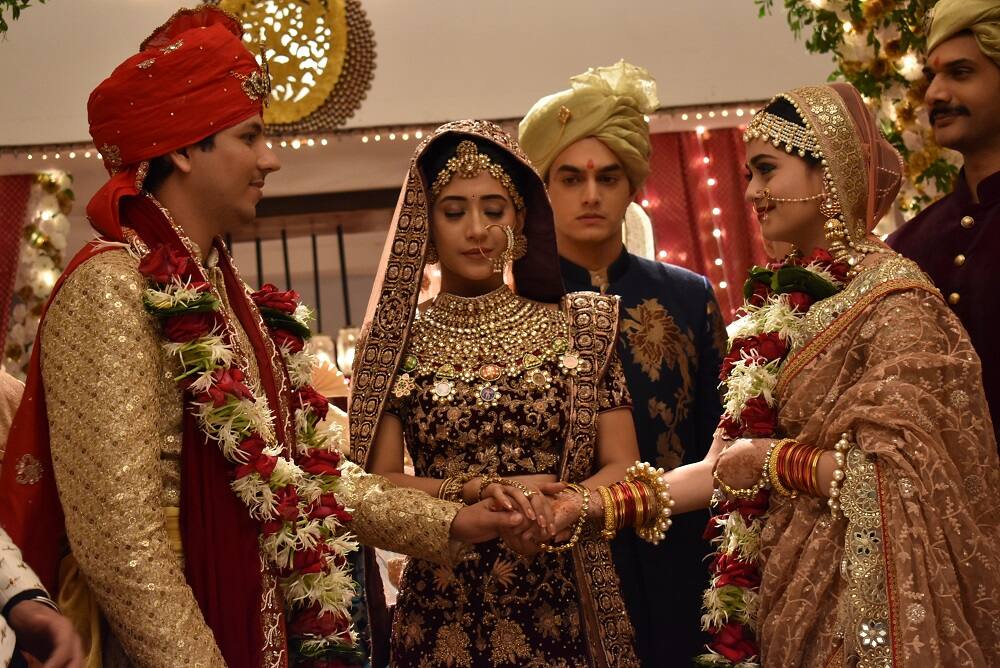 This is an Indian soap opera that uses Hindi. The show was initially broadcast on Zee TV channel from December 2014 to March 2016. The story is written by Purnendu Shekhar and directed by Nandita Mehra. Some of the stars in the leading roles include Ravish Desa, Mugdha Chaphekar, Vrushika Mehta, and Rahul Sharma.
The show is quite lengthy as it comprises 3 seasons and 375 episodes. Each season starts with introducing a new cast after the unfortunate deaths in the previous season.
7 Bridges to Cross plot summary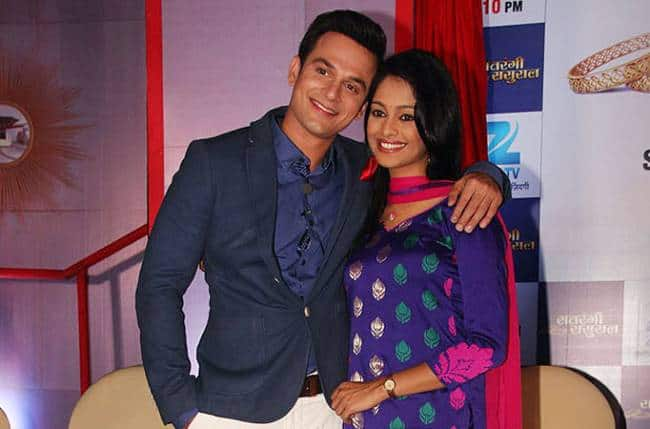 The 7 Bridges to Cross, known by its Hindi name as Satrangi Sasural, is the story of Aarushi, who is a beautiful middle-class girl who marries into a rich family in Delhi. The wealthy family consists of Vihaan Vatsal, her husband, and her seven mothers-in-law. The seven mothers-in-law are like the 7 bridges that Aarushi must successfully go through in her marriage life.
7 Bridges to Cross full story
Get the full story of the 7 Bridges to Cross. You will learn how Aarushi will survive her marriage amidst all the challenges ahead of her. Get all the information about the seasons here!
Season one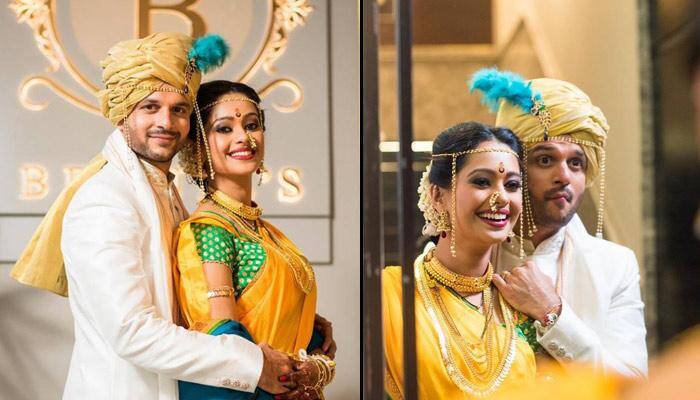 Aarushi, who is a middle-class girl, meets and falls in love with wealthy Vihaan Vatsal. Vatsal takes her home to meet seven women who will become her mothers-in-law, led by matriarch Dadi Maa. Aarushi finds it tough to meet each of their expectations while at the same time, she works to create a close bond with each of them.
Bua maa hits Vibha with her car, and Aarushi takes responsibility. Vibha is married to an abusive husband who takes advantage of the situation and demands enormous compensation. However, Vibha declares Aarushi's innocence, and the family employs her as their house help.
Vibha is jealous of Vihaans relationship with Aarushi, and she goes ahead to burn the couple's passports to sabotage their honeymoon. Left with no other option, the couple goes to Mumbai, where Vihaan makes his proposal, unfortunately, he is attacked by goons, and he disappears.
A few months later, on the day of Aarushi's baby shower, Vihaan returns home together with Vibha, his supposed wife. Vihaan lost his memory after being attacked by goons, and Vibha took advantage of that to convince him she is his wife and Aarushi is their maid. Vibha makes the entire family follow her orders, or else she turns Vihaan against them.
Fortunately, Vihaan slowly regains his memory and develops feelings for their twins with Aarushi. Vibra is not happy with the turn of events as she aimed to take him away from his family.
On realizing that Vihaan is regaining his memory, she tries to sell the family house but realizes the buyer is Vihaan in disguise. Vibha tries another dirty trick on Vihaan when she gives him a poisoned kiss and demands that he marries her legally for her to save his life with an antidote. Vihaan gives in to her demands. But in the process of marriage, Aarushi comes in and gives him the remedy.
Vibha, not giving up with her trials to bring down Vihaan's family, takes their daughter hostage, blackmails the family, and burns the house. The family tries their best, and they eventually manage to reclaim the daughter. However, Aarushi stabs Vibha out of anger, and in return, Vibha shoots her dead.
Season two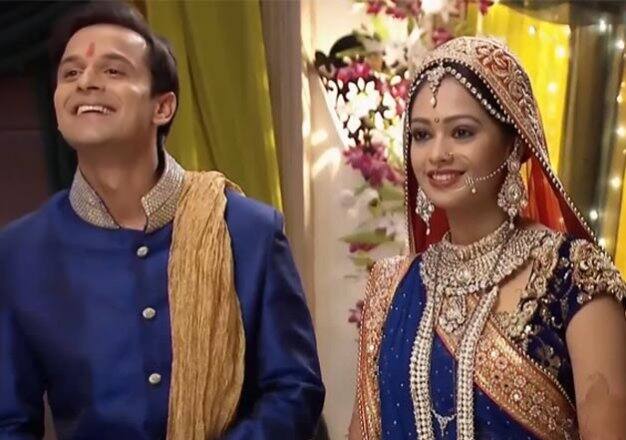 After the death of Aarushi, Vihaan stays single for four years until he falls in love with Kiara. Kiara decides to marry Vihaan so she can get an inheritance. They agree to stay together, but after three months, they decide to call it quits. However, this is a plan made by Bebo, who is after the family's money.
Kaira has good relationships with the wealthy family despite her being despised by three of her mothers-in-law. She even helps his husband save from Bebo's schemes of trying to rob the family. Bebo finally dies trying to control Vihaan with black magic.
Millie, who is Aarushi's long-lost sister, finally joins the family. They do not get along well with Kaira, who tries to expose her as a witch, but Millie's black magic stops her. Vihaan's mother convinces them to marry legally, but Millie does not like the idea. She causes misunderstandings between the couple and even goes ahead to take Kaira's place on the wedding day. Luckily, Kaira secures her rightful position, and the marriage ceremony goes on well.
Out of the seven mothers, some supports Millies' marriage with Vihaan insisting that she is also Vihaan's wife as he half-married her. Kaira and Vihaan suspect Millie to be a witch, and they go ahead to confront her about it. This made Vihaan vanish.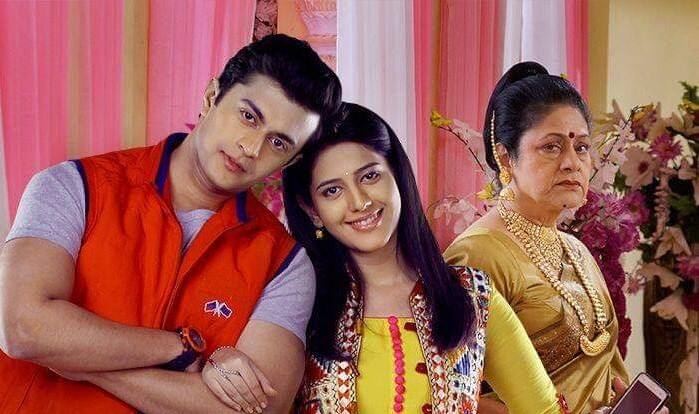 When he later returns, he is rude to Kaira, who believes he is an imposter. After she realizes that she is dealing with an imposter, she pursues to find Vihaan. She goes ahead to rescue him, and Millie is left with no choice other than to apologize to Kiara.
Dadi Maa, one of the mothers, overhears rumours that Kaira is pregnant with the imposter's baby. It offends Kaira who lives with Vasundhara. Vihaan happens to visit Vasundhara's house, where he sees a jewel that reminds him of when he was under a spell.
On close examination of the jewel, Vihaan realizes that Vasundhara gets her powers every month from the jewel. When he touches the jewel, he learns that it glows in his hands, which prompts him to think he is a witch's son. Vihaan happens to be in the forest when he meets Vasundhara. He gets the jewel and destroys it. Vasundhara gets offended, and she attacks him ruthlessly, leading to his death. Kaira gets offended and vows revenge on Vasundhara.
Season three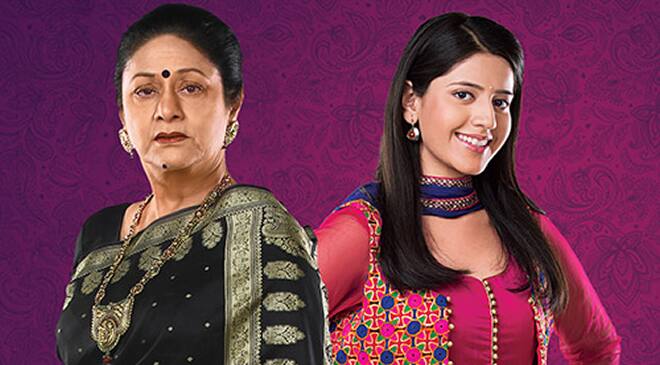 Upon his husband's death, Kaira is bound by traditions to undergo the widow's grieving, which she does. In the process of grieving, she realizes Dadi Maa is under Vasundhara's spell. Vasundhara is exposed to her black magic. She does not like the idea and tries to cause conflict, which causes her death after receiving an electric shock.
In the meantime, Bharat Bhusan Chautala, the new neighbour, expresses a romantic interest in Kaira. On close examination, it is revealed that Bharat is the long-lost son of Vihaan's adoptive mother and heir of the Vastals. In the end, Bhusan proposes to Kaira, who accepts, and they live a happy life.
7 Bridges to Cross cast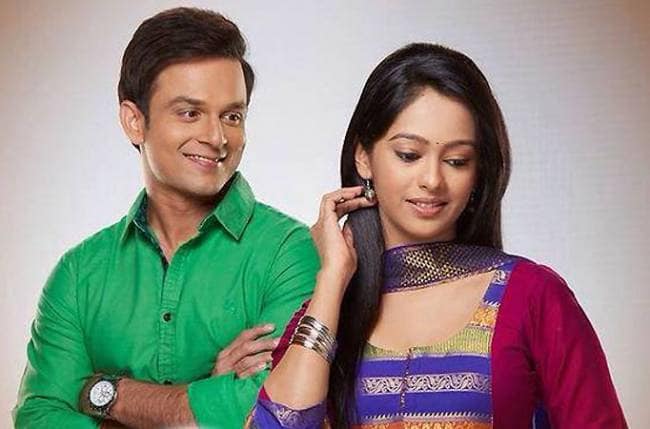 Below are the names of the casts in all seasons. They contain their real names and characters' names.
Season one
Ravish Desai as Vihaan Vatsal
Mugdha Chaphekar as Aarushi Vihaan Vatsal
Simpy Singh as Vibha Arvind Yadav
Farida Jalal as Gomti Vatsal/Dadi Maa
Samta Sagar as Geeta Vatsal
Bhavana Balsavar as Harpreet
Sadiya Saddiqui as Priyanka
Resham Tipnis as Babita Vatsal
Sonali Sachdev as Narmada Vatsal
Shital Thakkar as Neelima Tripathi
Pulkit Bangia as Girish Pandit
Tanvi Sawant as Millie Paandit
Alefia Kapadia as Karuna
Rakesh Kukreti as Gautam Tripathi
Rituraj Singh as Rajesh Vatsal
Parveen Kaur as Diya's Mother
Farhaan Siddiqui as Raunak Punjabi
Sheikh Sami as Govind Pandit
Kasturi Nigan as Kasturi Pandit
Govind Pandey Prahlaad Pandit
Season two
Ravish Desai as Vihaan Vatsal
Vrushika Mehta as Kaira Vihaan Vatsal
Maninee De as Vasundhara
Vishavpreet Kaur as Bebo
Yajuvendra Singh as Chetan Singh
Divyangana Jain as Millie Pandit
Sushil Parashar as Yashwant
Season three
Rahul Sharma as Bharat Bhushan Chautala
Vrushika Mehta as Kaira Bharat Bhushan
Sonali Sachdev as Narmada Vatsal
Shital Thakkar as Neelima Tripathi
Samta Sagar as Geeta
Manini Mishra as Vasundhara
Farida Jalal as Gomti Vatsal
Bhavana Balsavar as Harpreet Vatsal
Sadiya Siddiqui as Bua Maa
With the above info about the 7 Bridges to Cross, you have no reason why you should not watch the series. The story has a good flow and is easy to understand. Watch it today and stay entertained!
READ ALSO: Ring of Fire teasers: December 2020
Briefly.co.za posted Ring of Fire teasers for December 2020. The festive season is approaching, and it calls for indulging in some fun activities. Binging in on soap operas could be one of the activities to engage in. If you are looking for recommendations on shows to add to your watchlist, you might want to consider adding Ring of Fire.
Ring of Fire storyline features Anurag, a university graduate who returns to his home after spending years in London while pursuing his MBA. Back at home, the members of his family pressure him to get married. They choose a wife for him. The pressure frustrates him, and at one point, he threatens to depart and return to London.
Source: Briefly News