StarLife My Identity teasers: December 2020
In My Identity teasers for December 2020, Asha is waiting for her baby daddy to return home and marry her. However, Ashish's mother sends him an email while he is in another town on official duty and informs him that she is preparing an engagement party between him and Neela. Ashish finds it challenging to tell his mother the truth because he lied to her about his relationship with Asha.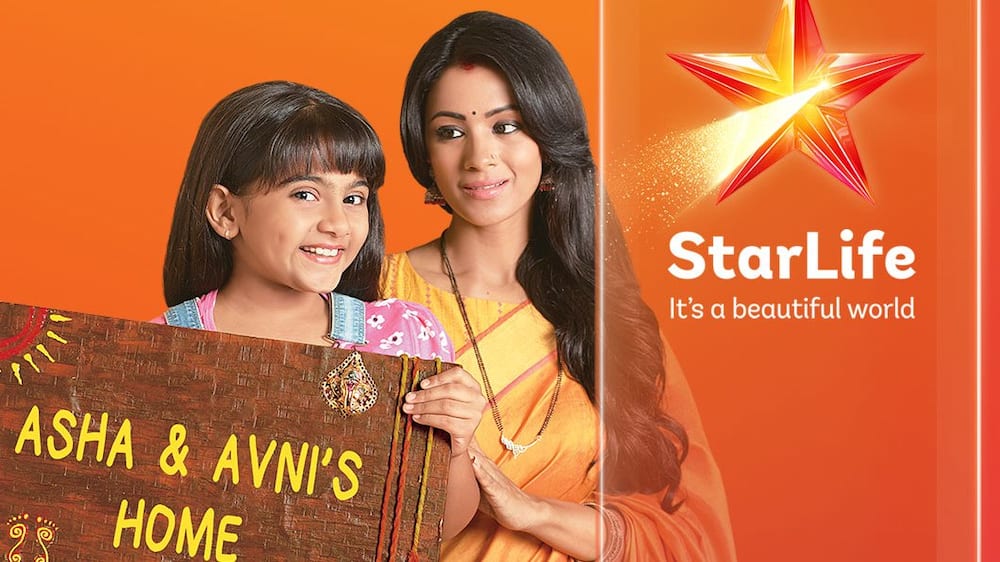 What is Asha's fate in a relationship she has natured for over ten years? Will Ashish succumb to pressure from his mother and marry Neela? Avni, Ashish's daughter, is also affected by the looming love triangle among the three adults.
My Identity December 2020 teasers
StarLife is the home to the best Indian drama series. You probably hate the ridiculous suspense, lengthy music and dancing, and other features that make some Indian series boring. My Identity cast limits how they use these features to keep you interested in the show.
Episode 1 - Tuesday, 15th of December 2020
Ashish, a renowned filmmaker, is the father of a lovely girl named Avni. He is also in a relationship with Asha. Their relationship has lasted for eleven years, but he is not yet convinced to marry her. Avni tries to discover her identity when she realises that she does not fit in society because she was born out of wedlock.
Episodes 2 - 3 - Wednesday, 16th of December 2020
Avni's father confides in Asha about his mother's critical health condition. He promises to find the right time to tell his mother that he wants to marry Asha. Avni reminds him to attend the Sports Day event at her school.
Dayawanti, Avni's grandmother, requests her son to marry Neela for the sake of strengthening her relationship with Hemant. She explains to him how she and Hemant were close to each other in the past.
Episodes 4 - 5 - Thursday, 17th of December 2020
Asha feels strange while thinking about Ashish; therefore, she runs to the airport to meet him before he leaves for Kashmir. She feels that something is amiss, but she cannot figure out what makes her tense and worried.
Ali fights with Avni when Asha leaves them behind and goes to Sumukhi's house. The children are used to their little arguments, and Sumukhi is Asha's neighbour. Dayawanti informs the family about Ashish and Neela's upcoming marriage proposal.
Episodes 6 - 7 - Friday, 18th of December 2020
The police arrest Avni's father for beating one of the Kashmir residents, and Malhotra, a film producer, pays his bail. Dayawanti emails Ashish to inform him that she is preparing his engagement with Neela. Ashish gets furious because she never consulted him before making the decision.
Kia feels sad when Avni wins the race, and Asha assures Avni that her father will return home on time to celebrate her victory. Avni slaps her grandmother, Fatima, while Asha writes an email to Ashish to inquire about his well-being.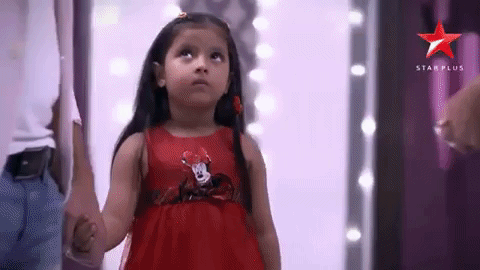 Episodes 8 - 9 - Saturday, 19th of December 2020
Avni's father remembers the old days he struggled and worked hard for the success he is enjoying and how he was lost in Ayesha's beautiful eyes when he met her for the first time. Where is Ayesha, and why does Ashish cherish their memories so much?
Ashish decides to write an email to his mother to inform her that he is in love with Asha, but he cannot find the right words to express himself. He remembers the first day he met Asha, and a smile lights upon his face. Ashish calls her Asha, but her full name is Ayesha.
Episodes 10 - 11 - Sunday, 20th of December 2020
Ashish remembers how he encouraged Asha to become an actress and helped her become famous in the industry. She was afraid of exploring the acting career, but his support gave her the determination to conquer her fears.
Ashish remembers that he lied to his mother about his relationship with Asha in the past. He is ashamed and afraid of telling her the truth so that she drops the idea of arranging a marriage between him and Neela.
Episodes 12 - 13 - Monday, 21st of December 2020
Asha and Ashish miss each other and they reminisce the memories that they created. Later, Neela opens up to Avni's father about sensitive issues, and they leave him in a dilemma.
Dayawanti's business associate proposes a deal and asks her to increase her share in the venture, and this prompts her to make a firm step. Asha says a prayer for Avni and Ashish. Later, Dayawanti reads Ashish's email, and she dashes out to meet Avni and Asha.
Episodes 14 - 15 - Tuesday, 22nd of December 2020
Avni alerts Asha about an older woman spying on them. Meanwhile, Dayawanti goes on a mission to look for Avni and Asha. On her way, she stumbles upon their photographs with Ashish. She also overhears Asha on a phone call with Ashish and tries to get close to her.
Ashish informs Hasmukh about Dayawanti's confession about Avni and Asha and her move to try and get close to them. Later, Dayawanti faces Avni's father and questions him about his decision to hide the truth from her.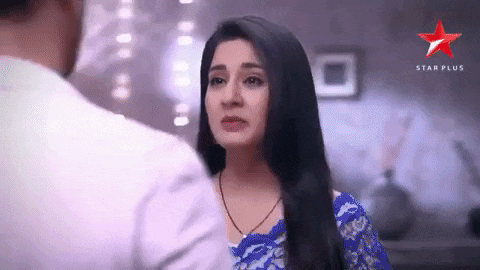 Episodes 16 - 17 - Wednesday, 23rd of December 2020
Dayawanti sells Ashish out by revealing the details of Neela and Ashish's engagement date. She makes Neela promise not to let the cat out of the bag. Will Neela stick to her part of the deal?
Ashish faces Hasmukh and tells him about Dayawanti's decision to take in Avni and Asha, and Hemant decorates the hospital in preparation for Ashish and Neela's engagement ceremony. Later, Ashish gathers the courage to meet with Dayawanti and apologise to her about his actions; will she forgive him?
Episodes 18 - 19 - Thursday, 24th of December 2020
Dayawanti loses her cool and confronts Ashish about keeping his relationship a secret. She blackmails him into fulfilling her wish.
Asha waits eagerly for Avni's father to turn up during his daughter's sports meeting, although he fails to show up. Instead, he chooses to attend the engagement ceremony and asks Neela to marry him. At the sports event, Avni comes first in the racing competition, although she becomes emotional when she realises that her father missed the event.
Episodes 20 - 21 - Friday, 25th of December 2020
Ashish faces Hasmukh and confronts him for not alerting him about Dayawanti's intentions. Later, he goes to meet Avni and asks her to forgive him. Meanwhile, Dayawanti proposes that Neela should take Ashish out on a date.
Avni's father pleads with Dayawanti to let him see Avni, and the question on whether Avni will have a normal life comes up.
Episodes 22 - 23 - Saturday, 26th of December 2020
Asha's mother tries to convince Avni to listen to Ashish and consider truth, and Dayawanti pleads with Ashish not to inform Neela about Hemant's illness. Later, Ashish and Neela go out on a romantic date.
Ashish manages to have a conversation with Avni and pleads with her to forgive her for failing to attend her sports day event. Will he let the cat out of the bag about the milestone of his relationship with Neela?
Episodes 24 -25 - Sunday, 27th of December 2020
Dayawanti accuses Asha of using black magic, and this makes Ashish upset. The argument leads to Dayawanti blackmailing him to marry Neela, and Asha tries to make up to Avni for being rude towards her, although Avni insists on knowing why her father missed her event.
Hemant plays a voice recording of Neela's mother, and it makes her emotional, and Kia and her friends bully Avni at school. Later, Avni does something despicable at school, and when the principal confronts her, she responds rudely to him. The principal expresses his concern about her change of attitude to Asha. Will Asha figure out what she is going through?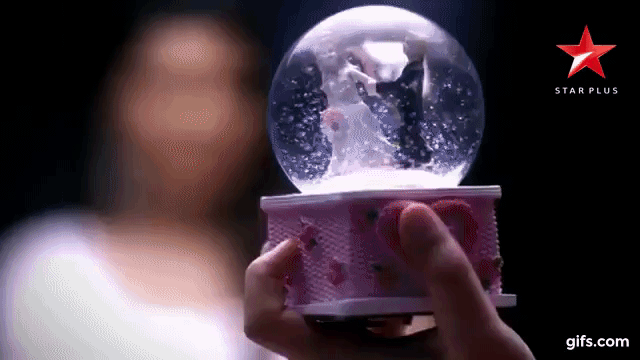 Episodes 26 - 27 - Monday. 28th of December 2020
When Avni gets home, she lies to Asha about the principal summoning her and Ashish for a meeting. Asha goes to the meeting, although Ashish fails to turn up since he gets caught up with Neela. The principal questions Asha about Ashish's whereabouts. Will she reveal details of what is up?
Neela informs Ashish about Angy; a young in the orphanage, who suffers from depression, and the story reminds Ashish of Avni. Meanwhile, the principal tells Asha that Avni has Duck's Syndrome, and later, she finds out the truth, and it makes her angry.
Episodes 28 - 29 - Tuesday, 29th of December 2020
Avni eavesdrops Ashok referring to her as an intelligent child, and she reaches out to Asha to ask her what it means. Asha finds it hard to explain Ashok's context.
Hasmukh tries to make Ashish forget about Avni and Asha, and Avni and Ali show up at the wedding uninvited. They are shocked to spot Ashish and drama ensues when Ashish sees them.
Episodes 30 - 31 - Wednesday, 30th of December 2020
Avni and Asha rush to Fatima's house to inquire about the meaning of an illegitimate child, and Avni's father goes to Asha's house to inform her about the incident at the party.
Avni weighs the options and makes a difficult decision concerning Ashish. Avni questions Asha why she hides whenever she reads namaz, and the question catches Asha by surprise.
Episodes 32 - 33 - Thursday, 31st of December 2020
Ashish tries to make Dayawanti accept Avni and Asha, although she gives him an unexpected reaction.
Dayawanti does the unthinkable when she burns Avni and Asha's photographs.
Ashish
Ashish gets into a friendship with Asha, and ten years in, it transitions to a relationship. He post-pones marrying her, and in the process, he stumbles upon Neela, and his mother tries to convince him to marry her. He gets so caught up by his the friendship that he neglects Avni, and ruins the beautiful relationship that they had. Will he clear his mess before it is too late?
Asha
Asha genuinely loves Ashish, and when he halts the marriage plans, she sticks around and even offers to take care of his daughter Avni. She steps in even when Ashish gets caught up with Neela. She works her best to mend the messy relationship that he has with his daughter. Will Avni's father realise the mistake that e is making and reconsider marrying her?
Did you love My Identity teasers for December 2020? You are yet to experience the sweetness of this show; therefore, watch it devotedly to determine what sets it apart from the other Indian series you watch. The simplicity of the story makes it more captivating to watch.
READ ALSO: Eternal Love Starlife: cast, real names, the full story, plot summary, teasers
Rohit, a medical doctor, and Sonakshi, an actress, fall in love with each other. They discover later that their relationship might not last because Rohit is a logical thinker who takes life seriously. At the same time, Sonakshi believes that life is a mysterious fictional story that people should enjoy while it lasts.
While the two try to figure out how to merge their contrasting personalities, their loved ones start meddling in their affairs; thus complicating it further. Briefly.co.za brings you Eternal Love's full story and the real names of the meddlesome Eternal Love's characters who do not allow Rohit and Sonakshi to enjoy their love.
Source: Briefly News