- A mom shared a photo of her 5-year-old daughter on Reddit
- The little girl was waiting outside hoping to see her school crush
- The boy eventually came out and the two got talking
PAY ATTENTION: Click "See first" under the "Following" tab to see Briefly News on your newsfeed!
A heartwarming picture of a five-year-old girl waiting outside her home to see her school crush has gone viral.
The girl's mom, who calls herself brown__eyes on the discussion forum Reddit, posted a photo of her with the caption:
Picture of my little girl who just found out the boy from school, whom she "loves soooo much," lives 6 houses down.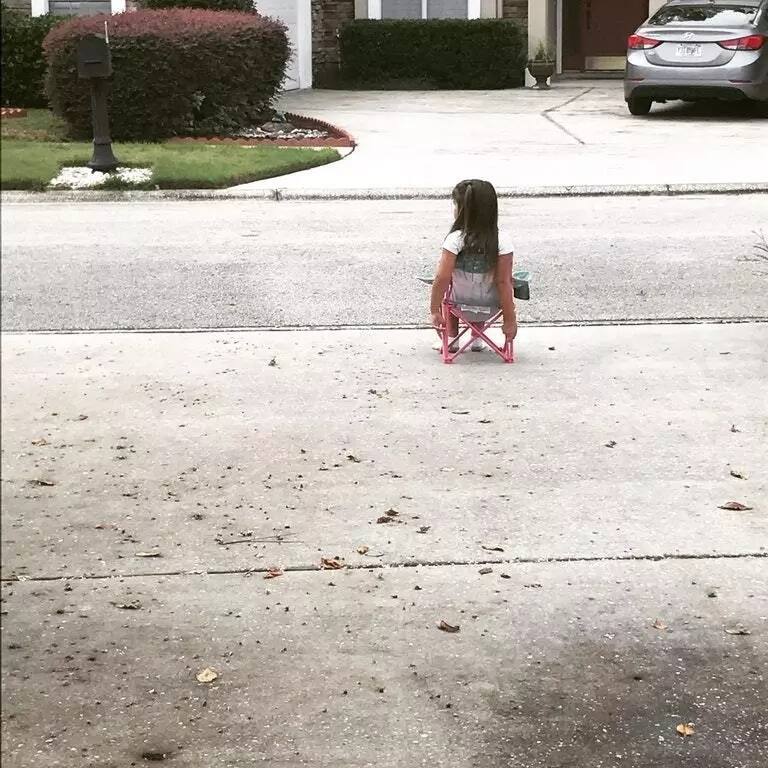 Brown__eyes' post garnered over 350 comments. Many commenters rooted for the young girl and even shared their own similar stories.
In an update, the mom said the boy eventually came out:
Actually, he came out and called her name. She flipped out and they started yelling back and forth to each other, at the end of their driveways. The girl was on cloud nine. It was all too much.
READ ALSO: Charlize Theron is joining the fight against HIV
In fact, the two kids went on to become good "friends." Brown__eyes later wrote:
This pic happened on Monday. Yesterday, my daughter was accidentally head-butted by a boy spinning around.
She got a super nice puffy black eye from it. Her new "friend" walked around the playground with her at recess, since she couldn't play "castle keeper" with the other kids.
READ ALSO: Penniless medical student makes history
The sweet story didn't end there. The happy mom later said:
While they were walking she says, "I'm really glad you're my neighbour." He says, "I am too, I just want you to stay safe." My daughter says to me, "That's the sweetest thing anyone has ever said!"
Do you believe in young love and have a similar story to share? Inbox us on our Facebook page and we could feature your story.
To stay up to date with the latest news, download our news app on Google Play or iTunes today.
Source: Briefly.co.za