Complicated Love teasers: December 2020
Family can have both positive and negative influence on the relationships that one has. The pressure that comes with one's life being under scrutiny can be so demanding that it might end up causing more harm. Complicated Love teasers for December highlight such a case and the damage that it brings.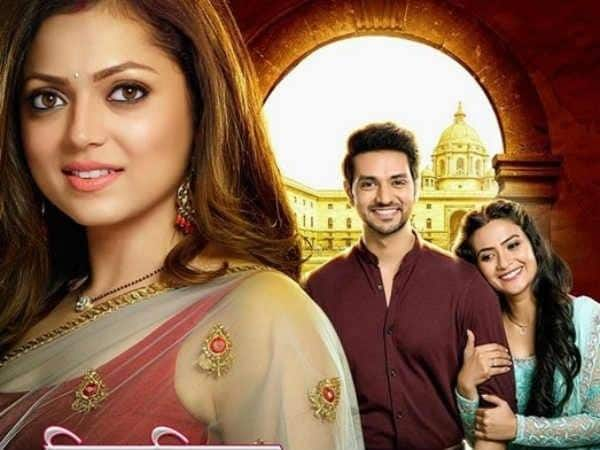 Complicated Love is a thrilling soap opera that features the life of Kunal and his love story. He falls in love with Nandini, and they sire a child. Years later, he gets involved with Mauli, and when Nandini dies, he learns that he got Mauli pregnant. However, the journey of making Mauli believe that he has the best intentions towards her becomes bumpy. Complicated Love teasers for December 2020 provide snippets of some of the hints that you should brace yourself up for.
Complicated Love teasers for December 2020
Kunal's miseries continue to haunt him when he learns that he is the father of Mauli's baby. He fears that he has missed out on being in his daughter's life. He also fears ruining what Mauli has going on with Ishan. Check out these highlights for more updates on his next step.
Episodes 119 - 120 - Tuesday, 1st of December 2020
Mauli informs Radhika and Dida that they can go on with their relationship with Kunal, and can come out to see him whenever they feel like. However, he makes them promise to keep their mouths shut about Mishti being Kunal's daughter.
Ishan and Mauli agree on a date for their wedding.
Episodes 121 - 122 - Wednesday, 2nd of December 2020
Mauli receives the news of Nandini's death, and the reality of Kunal being a single father shocks her.
Mauli condoles with Kunal, and Kunal tells her that Nandini thought of her fondly every day.
Episodes 123 - 124 - Thursday, 3rd of December 2020
Pari reaches out to Mishti, and during the phone call, she realises that Mishti's parents are not married. Coincidentally, Kunal eavesdrops the conversation and starts to doubt that Ishan could be Mishti's father.
Kunal goes out to look for Mauli and ask her the truth about the identity of Mishti's father. Meanwhile, Ishan and Mauli go out for their engagement party.
Episodes 125 - 126 - Friday, 4th of December 2020
Radhika gathers the courage to tell Kunal that he is Mishti's father.
Kunal reprimands Mauli for hiding the truth about Mishti's father from Mishti. However, Mauli defends herself by saying that Kunal denied the baby and that she did not want to be accused of faking the pregnancy.
Episodes 127 - 128 - Monday, 7th of December 2020
Mauli worries about Kunal taking her baby away; hence, she decides to reach out to a lawyer.
Pari meets Mishti, and her excitement ends when Mishti pushes her away, and she falls.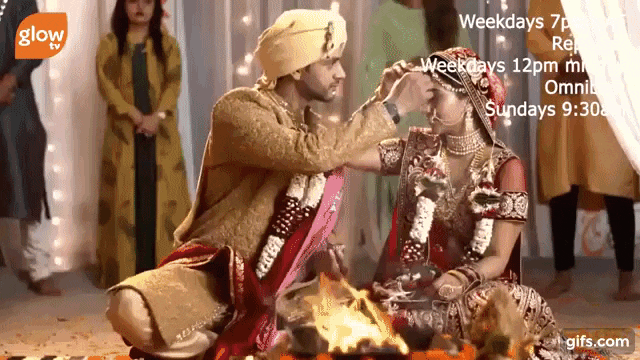 Episodes 129 - 130 - Tuesday, 8th of December 2020
Everyone learns that Mishti knew that Kunal was her father, and the realisation makes them panic.
Pari heads to Mauli's house to hand her the CD that Nandini recorded.
Episodes 131 - 132 - Wednesday, 9th of December 2020
Mishti's selfish attitude makes Pari feel shocked, and she decides to face Kunal and question him about it. Will Kunal make her situation better?
Mauli learns of Mishti's illness, and she goes to check up on her. As she enters the house, she reminisces on the memories of Nandini and the set up of the house reminds her of Kunal's betrayal.
Episodes 133 - 134 - Thursday, 10th of December 2020
Mishti hears of Mauli's visit, and it makes her upset.
Mauli informs Kunal about her idea about seeing each other. She insists that the meeting is not good for them and the kids.
Episodes 135 - 136 - Friday, 11th of December 2020
Ishan's mum finds out Mauli's reason for not attending the wedding preparation meeting, and she is upset to hear that for her work is more important than the special occasion. Ishan tries to defend her by telling his mother that it is Mauli's responsibility to save lives, and that is her reason for going to the scene of the earthquake.
Mauli admonishes Kunal by saying that he is a bad father who neglected his child. Kunal defends himself by saying that she deliberately chose to lie about the pregnancy.
Episodes 137 - 138 - Monday, 14th of December 2020
Ishan's mother finds out that Mauli lives in her ex in-law's house, and the discovery leaves her shocked.
Mauli asks Kunal to forgive her for her hurtful words. She applauds him for being a present father to Pari.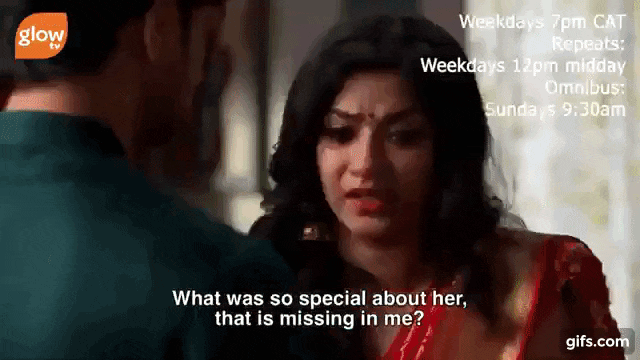 Episodes 139 - 140 - Tuesday, 15th of December 2020
Ishan tries to make his mother understand Mauli's idea about a low profile wedding. This idea makes his mother feel shocked as her son supports it.
Mauli gathers the courage to tell Kunal that she is still in love with him.
Episodes 141 - 142 - Wednesday, 16th of December 2020
Mauli finds out that Mehak was Nandini's close friend. The discovery makes her believe that Kunal has a habit of having affairs with his late wife's friends.
Ishan's mother receives the news of Kunal's daughter visiting Mauli. She also learns that Mauli speaks to her ex-husband, and the news makes her have second thoughts about letting her son marry her.
Episodes 143 - 144 - Thursday, 17th of December 2020
Ishan's mother confronts Mauli and asks her whether she uses her son, or she genuinely loves him.
Ishan's mother asks Mauli to choose between Kunal and her son.
Episodes 145 - 146 - Friday, 18th of December 2020
Mauli calls it quits with Ishan and cancels all the wedding preparations.
Ishan's mother consoles her son and tries to get him to forget about the broken relationship, although Ishan insists on fighting the love that he has for Mauli.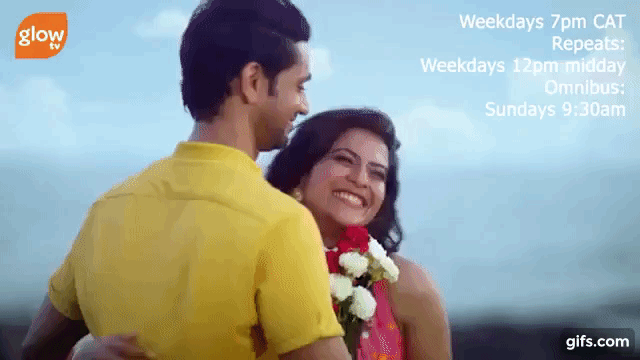 Episodes 147 - 148 - Monday, 21st of December 2020
Mauli comes to terms with the consequences of her actions, and she feels guilty that she has failed at motherhood and marriage.
Kunal tells Mehak that it is his responsibility to ensure that Mishti and Mauli are happy since he caused all their misery.
Episodes 149 - 150 - Tuesday, 22nd of December 2020
Kunal pretends to be Santa, and when he gets to the house, Pari asks him to make Mauli her mother, and Mishti requests Santa to make Ishan her father. The requests break Kunal's heart.
Mehak and Kunal try to come up with a plan to reunite Ishan and Mauli.
Episodes 151 - 152 - Wednesday, 23rd of December 2020
Kunal comes up with a new plan to make Mauli hate him.
Kunal gets impressed when he learns that his plan to make Mauli hate him is working.
Episodes 153 - 154 - Thursday, 24th of December 2020
Kunal misleads Mauli when he plans several surprises and makes her believe that Ishan is behind everything.
Pari comes through for Mishti and rescues her from bullies who try to provoke her at school.
Kunal
Kunal finds out that he is Mishti's father, and the news stirs mixed emotions. He reprimands Mauli for hiding his daughter from him. Later, their friendship makes Mauli change her mind about what she has with Ishan as she realises that she still has feelings for Kunal. However, Kunal tries to stop her and make her believe that Ishan still loves her. Will she change her mind?
Ishan
Ishan expresses his love for Mauli and even convinces her to agree to marry him. He gets into conflict with his mother as he tries to convince her to like Mauli. Unfortunately, Mauli ends the relationship and cancels the wedding plans despite every effort that he has made. Will Ishan forgive her?
Complicated Love teasers for December 2020 might have awakened your urge to watch the show. Therefore, if you wish to find out more details about the show, be sure to check out Glow TV every Mondays to Fridays at 19h00 and 19h30.
READ ALSO: Young Love teasers: December 2020
Briefly.co.za recently published Young Love teasers for December 2020, and the gist in the show seems to have gotten better. Nandani plays mind games with people as she agrees to marry Amit although she loves Krish. Is she signing up for a disaster?
Source: Briefly News