The Evil Eye teasers: January 2021
If you have not been watching The Evil Eye series, you are missing one of the best Indian supernatural thrillers on television. The blend of suspense, love and hatred, safety and danger, and other dramatic elements in the drama series is part of what captivates anyone. The Evil Eye teasers for January 2021 motivates viewers to watch the show daily. Interestingly, this is one of the few television series that is broadcast every day of the week.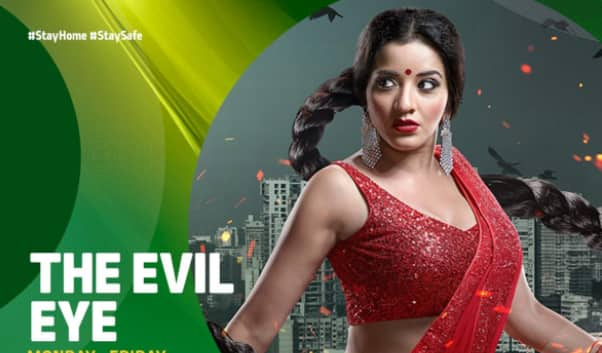 The Evil Eye's full story centres around Ansh and Piya. They are ignorant of the strange powers they possess. Also known as Nazar, the supernatural thriller The Evil Eye Starlife consider a clan of witches called the Daayans, who worship the mother goddesses Durga and Kali. Starlife starts broadcasting the series from the 30th of July, 2018, to the 20th of March, 2020.
The Evil Eye teasers for January 2021
Last month's episode showed how Mohana used her power to stop Ansh, who was determined to abscond the house to take care of Piya after falling into a trap. What becomes of Ansh and Piya? Here is the rundown of what to expect this month.
1/01/2021: Friday
Episode 69
Mohana is troubled about what the meeting of Piya and Ansh might cause. Piya is under some risks, while Ansh tries to locate her with his abilities. Ruby and Naman get into a deal.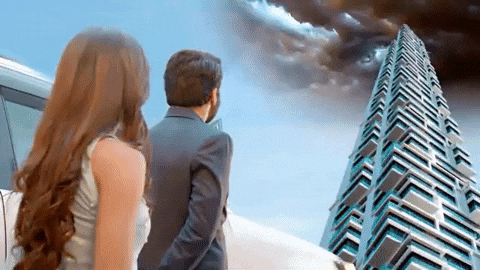 Episode 70
Ansh rescues Piya with his abilities, while Vedashri and other people get away from Naman's attack after his transformation into a witch so that he could threaten them.
2/01/2021: Saturday
Episode 71
Chaitrali, Vedashri, and all the people try to protect Mohana from the control of Naman. Piya snubs Ansh, while Saavi launches out with the mindset of assaulting Mohana.
Episode 72
After Mohana influences Saavi, she attempts to deliver a witch, while Naman threatens to injure Kajal after the assault he received from Mohana.
3/01/2021: Sunday
Episode 73
After an attempt that the witch made to trap Piya, Saavi eventually comes to her rescue. Ansh and Piya conclude that they would attack the witch, while Shekar hinders Naman from tormenting Mohana.
Episode 74
The witch casts a spell on Ansh and Piya's home, making it challenging for them to get out. In the meantime, Mohana discovers how to retrieve her powers.
4/01/2021: Monday
Episode 75
Mohana falls into the captivity of Naman, while Piya remains trapped inside the house. Then, the witch leads Ansh astray and has a hold on the dagger of Piya.
Episode 76
Mohana punishes Naman after the assistance she receives from Vedashri in the recovery of her abilities. Dilruba takes on different forms and targets Piya.
5/01/2021: Tuesday
Episode 77
Mohana evicts Ruby from the house because of the support given to Naman. Piya assaults Dilruba because of the attempt she made in harming Ansh.
Episode 78
Mohana attempts to set Dilruba in motion after discovering that she projected herself as if she is Piya. Then, Vedashri admonishes Ansh to admit the feelings he has for Piya.
6/01/2021: Wednesday
Episode 79
Mohana makes up her mind to assist Dilruba, while the father of Saavi produces a magical power that she could use to communicate with her mother.
Episode 80
After Dilruba disguises as Piya, she misleads Nishant concerning who she truly is. In the meantime, Piya is confronted with a risky situation.
7/01/2021: Thursday
Episode 81
Ansh and Nishant search after Divya, while Mohana attempts to hide her away from them. Then, Dilruba manages to move Ansh to sympathize with her.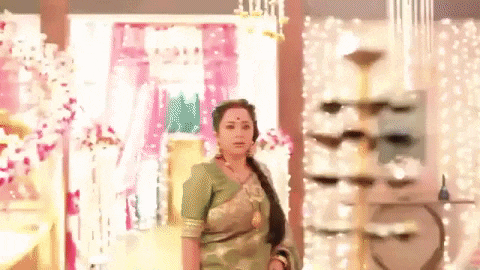 Episode 82
Ansh, together with his family, finds out that the witch has put on the identity of Piya. After regretting his foolish act, he resolves to move Piya elsewhere.
8/01/2021: Friday
Episode 83
Ansh's wise advice inspires Dilruba. At the same time, Piya manages to repossess the ability to understand.
Episode 84
Mohana conquers Dilruba after the struggle between both of them. Ansh hinders Mohana from injuring Dilruba, and in the process, she tries to win the trust of Dilruba.
9/01/2021: Saturday
Episode 85
Dilruba wants Vedashri to surrender her mangalsutra and after then compel Ansh so he can marry her immediately.
Episode 86
Mohana dances with enthusiasm and provokes Dilruba to do the same. At the same time, Ansh encourages Dilruba to do it, so that Piya would be delivered from her demonic grasp.
10/01/2021: Sunday
Episode 87
Mohana assaults Piya, while Ansh and Nishant struggle to get Dilruba into their trap after she goals them. Later on, Mohana attempts to assist them in accomplishing their desire.
Episode 88
Mohana executes her devilish scheme to entrap Dilruba and at the same time do away with Piya. After some time, the life of Ruby is endangered after she attempts to protect Ansh.
11/01/2021: Monday
Episode 89
Mohana supports Vedashri when she persuades Ansh to marry Piya. Ruby endangers her life to protect Ansh.
Episode 90
Nishant attacks Mohana to find out where she took Divya; therefore, she takes him and his family to Divya.
12/01/2021: Tuesday
Episode 91
Mohana argues with Divya, and she forces Divya to approve Piya and Ansh's marriage. Ansh is surprised to see a snake in his house.
Episode 92
Mohana saves Ansh from being attacked by the snake. He reveals to Vedashiri that he suspects someone is spying on him. Mohana confronts Naagin later.
13/01/2021: Wednesday
Episode 93
Piya transforms into a Sarpika and swears to revenge her mother's death. Mohana assaults Piya in front of Ansh when she discovers her betrayal.
Episode 94
Piya confronts Mohana for killing her mother, and Nishant lures Mohana into a dangerous trap set against her.
14/01/2021: Thursday
Episode 95
Mohana returns home with Piya and exposes shameful secrets of Nishant and Saavi to the entire family.
Episode 96
Mohana instructs Keetrani to kill Nishant and Saavi reveals to Piya that only a Sarpika can take away Daayankeet's life. Piya rescues Nishant from Keetrani.
15/01/2021: Friday
Episode 97
Piya and Vedashree have a plan against Mohana. Ansh is reluctant about dancing with Piya at their wedding reception.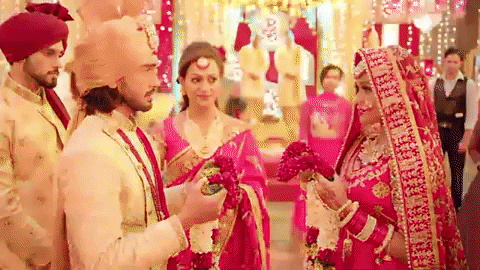 Episode 98
Mohana defends herself and tries to manipulate Ansh into taking her side when Piya exposes her evil character.
16/01/2021: Saturday
Episode 99
The Sharmas and the Rathods look for Mohana's weaknesses. Piya and Mohana draw a battle line, and she challenges Mohana.
Episode 100
Piya appeases the evil spirits that take over Ansh until he calms down. Later, the dead Divya sends her a message.
17/01/2021: Sunday
Episode 101
Mohana reveals Piya's real identity to Ansh. She is disappointed when they spend a romantic time together instead of fighting as she expected.
Episode 102
Nishant informs the family about Piya being in a critical health condition. The family is shocked by Ansh's weird behaviour.
18/01/2021: Monday
Episode 103
Vedashri attacks Ansh when he least expects it, and Nishant endangers his life to communicate with Piya.
Episode 104
Nishant transforms Piya into a doll while Ansh makes an unpredicted move after breaking free from captivity.
19/01/2021: Tuesday
Episode 105
Saavi and Nishant plan to ruin Mohana's plans, and Vedashri loses her temper when Ansh provokes her.
Episode 106
Saavi and Nishant prepare to fight Mohana if she returns to take Piya. Surprisingly, Ansh helps Mohana to attack them.
20/01/2021: Wednesday
Episode 107
Saavi and Nishant encounter problems as they attempt to revive Piya. Ansh comes up with an evil plan while Mohana tries to trap Dilruba.
Episode 108
Saavi and Nishant are helpless regarding Piya's situation, and Ansh's decision shocks the entire family.
21/01/2021: Thursday
Episode 109
Nishant arrives at a risky decision to help Piya. Naman offers to help a pundit and Guruma search for a gemstone that will restore Piya's body.
Episode 110
Mohana exposes Dilruba's plans to Ansh to stop him from marrying her, and Guruma tries to connect with Piya spiritually.
22/01/2021: Friday
Episode 111
Ansh makes up his mind to marry Dilruba. His takes drastic measures when Mohana tries to stop his plans.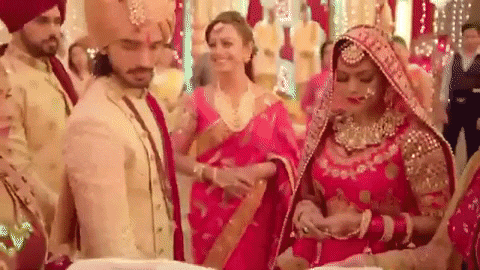 Episode 112
Ansh pours his anger on Vedashri when she tries to prevent him from marrying Dilruba. Piya might return when it is too late to stop Ansh.
23/01/2021: Saturday
Episode 113
Piya has no other choice but to transform from a doll into a Sarpika and attack Dilruba after noticing how desperate she is to marry Ansh.
Episode 114
Sadness and shock overwhelm Ansh when he discovers Vedashri's curse. Mohana comes up with a hideous plan to cause a rift between Ansh and Piya.
24/01/2021: Sunday
Episode 115
Piya transforms into Sarpika once more to protect Vedashri. Ansh is torn between accepting and rejecting Piya after learning about her true identity.
Episode 116
Saavi is desperately looking for the meaning of the strange sign while poor Ansh is caught up in a helpless situation.
25/01/2021: Monday
Episode 117
Ansh performs a ritual that returns Vedashri into human form, and Piya confronts Mohana for revealing her real identity to Vedashri.
Episode 118
Ansh takes a shocking but firm stand when Mohana assaults Vedashri. Piya is shocked to learn that Nishant is in a trap.
26/01/2021: Tuesday
Episode 119
Ansh and Piya argue, and Ruby disguises herself as Naman to take revenge on her enemies. Ansh is blamed for a fatal accident that happens later.
Episode 120
Piya comes to Ansh's rescue as soon as she learns he is in trouble, and Naman's imposter reveals dumbfounding secrets to Ansh and his family.
27/01/2021: Wednesday
Episode 121
Ruby playing the role of Naman warns Ansh and his family to be careful of attacks that will target Ansh while he is asleep. Ruby's mother threatens Saavi to make Ansh fall asleep.
Episode 122
Dola, Vedashri's elder sister, shocks the family by sending Ansh death threats, and she also demands outrageous things from Piya.
28/01/2021: Thursday
Episode 123
Mohana and Piya have a plan against Dola. Dola threatens to kill Ansh if Piya does not cut ties with Mohana.
Episode 124
Piya lies to Dola that she is no longer part of Mohana's plan. Nishant asks the Rathods to provide him with a few things he will use to get rid of Dola.
29/01/2021: Friday
Episode 125
Ansh's family keeps Dola busy while Nishant is creating dangerous magical charms to destroy her.
Episode 126
Piya transfers her Sarpika magical powers to Ansh to protect him. Later, she single-handedly fights Mohana and Dola when she regains her daivik powers.
30/01/2021: Saturday
Episode 127
Nishant discovers startling information about Ansh's powers, and Ansh transforms into a Sarpvanshi when an anonymous enemy attacks him.
Episode 128
Sarpwanshi steals Ansh's identity and lies to Piya and her family. Ruby uses a magic potion to revive Mohana.
31/01/2021: Sunday
Episode 129
The teams behind Sarpwanshi come into an agreement with Mohana and Dola while Ruby regains her body. Vedahsri makes a big mistake even after Piya cautions her against her decision.
Episode 130
A fierce battle breaks out between Ansh and the Sarpwanshi. Piya discovers the Sarpwanshi's dangerous plans and decides to retaliate.
Ansh
With the power that Ansh operates, he can see that Piya is in some dangerous situations. So, he tries to locate and rescue her. After her rescue, there was a plan to attack the witch, who seems to be troubling everyone. How well are they able to execute their plan? Find out as you watch this month's episodes.
Dilruba
As part of the effort to target Piya, Dilruba takes on different forms before Mohana decides to assist her. Later on, she disguises herself as Piya to mislead Nishant concerning her true identity. After much struggle with Mohana, she is overpowered. Now that she wants Vedashri to surrender her mangalsutra so she can compel Ansh to marry her, how successful does that go?
If you enjoy watching drama series, you can see that The Evil Eye teasers have exciting episodes for January 2021. Now that you have a glimpse of each scene, please make sure to join the other series's fans.
READ ALSO: The Evil Eye Starlife cast, cast real names, plot summary, the full story, episodes, teasers
Besides the clan of witches called the Daayans that The Evil Eye focuses on, as published on Briefly.co.za, the show examines the lives of Piya and Ansh. These two people are ignorant of their inherent powers and how their destinies are linked.
The series offers quality entertainment stuff at its best. While the series is presently on air, you can get yourself acquainted with the plot summary, storyline, and some of the cast members' names. It will help you understand the series better as you watch.
Source: Briefly News