- Former Public Protector, Thuli Madonsela, has announced her latest project for the Thuli Madonsela Foundation
- The Foundation will collaborate with PJ Powers and Khulisa Social Solutions for the "Walk in My Shoes" campaign
- The campaign aims to improve access to social justice in communities by creating a platform for open dialogue
PAY ATTENTION: Click "See First" under the "Following" tab to see Briefly.co.za News on your News Feed!
A Social Justice Campaign in collaboration with Professor Thuli Madonsela, the Thuli Madonsela Foundation, PJ Powers and Khulisa Social Solutions has just been launched.
Khulisa Social Solutions have partnered with the Thuli Madonsela Foundation to celebrate World Day of Social Justice on February, 20th.
The "Walk in My Shoes" event is set to be held at the venue of the official event partner, the Women's Jail at Constitution Hill and is supported by Stellenbosch University Law School.
"Professor Thuli Madonsela has become an icon of all that South Africa's fledgling democratic nation strives to be, and the association are incredibly honoured to embark on this partnership with her," Khulisa Social Solutions said.
"Now, more than ever, South Africans realise the urgent need to achieve sustainable socio-economic inclusivity, impactful leadership, and solid service delivery within its communities, as a path to reducing the strain of poverty on the nation as a whole. The objective of this partnership, through improving access to social justice in communities across South Africa, is to significantly and sustainably reduce the number of South Africans entwined in the vicious poverty cycle."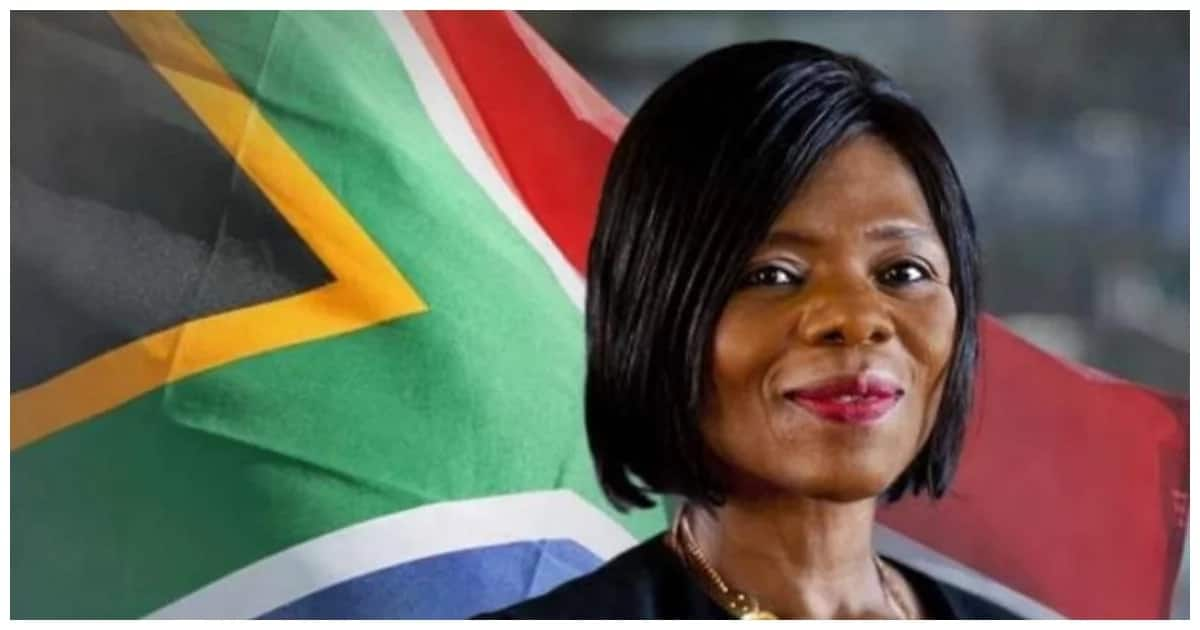 READ ALSO: Count them down: 5 ministers under Zuma whose days are numbered
The event will provide a platform, based on interactive storytelling, to promote dialogue around relevant social justice issues.
Briefly.co.za learned Professor Thuli Madonsela, will facilitate the dialogue, focusing on ensuring that, through commitment to community development, 'no one will be left behind'.
The event will provide an opportunity for marginalised voices to be heard including underprivileged school-going children, ex-offenders, members of the LGBT community, domestic violence, victims of Xenophobia, community members from Kliptown and the homeless, both rural and urban.
The Thuli Madonsela Foundation promotes five core pillars, namely: democracy dialogues, access to information, advocacy, research and training.
Professor Madonsela aims to encourage citizens, government, businesses and like-minded organisations to provide resources, incentives and information that will prove crucial for communities to have a strong articulated voice in their progress towards improving the lives of those around them.
This, in turn, will help government and development agencies (NGO sector) to listen, and to act upon the feedback they receive.
The ultimate goal is to achieve measurable and sustainable improvement in communal and individual life in South Africa through addressing social injustices within communities partly by holding government and service providers accountable.
Given Professor Thuli Madonsela's seven year role as former South African Public Protector (2009-2016), she truly understands the pivotal need for the various sectors (public, private and NGO) to work together in order to give the people a voice and ensure the prosperity of South Africa's socio-economic ecosystem.
"How can we re-imagine South African democracy? Can we hope for ethical and accountable leadership? Together we have an opportunity to start a new era. Let us collaborate to build the South Africa we dream of," Professor Madonsela said.
PJ Powers has recorded a new single titled "Take a Walk in My Shoes" which she will be performing at the event, in her capacity as the global ambassador for Khulisa.
PJ's commitment to and belief in Khulisa Social Solutions has led her to invest a percentage of all her income to help further Khulisa's social justice impact.
"I am campaigning for social justice and I hope you will too. Predominantly through a song that I will be releasing called 'Take A Walk In My Shoes' and we want you to come and take a walk in our shoes on Social Justice Day and the weeks surrounding it – let's do this!" Powers said.
"The power of storytelling in our society can never be underestimated. It empowers, educates, entertains and most importantly it heals. Its 'reach' as a technique is extraordinary – all are touched, drawn in and invited to respond…" Khulisa said.
READ ALSO: NEC decision to recall: Zuma could learn some manners from Mbeki
What will you be doing for World Day of Social Justice? Let us know on our Facebook page and we could feature your story.
To stay up to date with the latest news, download our news app on Google Play or iTunes today.
Source: Briefly.co.za