Former president Jacob Zuma will probably not be remembered fondly by the South African public or by the African National Congress (ANC). While he did achieve some good as president those achievements are far outweighed by constant scandals and rumours.
During his tenure, Zuma was given the nickname the Teflon president, in reference to his ability to survive these scandals seemingly without being tainted.
READ ALSO: Zuma is gone, what happens next?
Zuma served as president of the ANC for 10 years and as state president for nine years. As the country embarks on a post-Zuma era Briefly.co.za looks at four of the biggest scandals to have emerged from the Zuma presidency.
1. Fraud and corruption allegations
Mention Jacob Zuma and most people will probably think of allegations of fraud and corruption first. Zuma was first linked to corruption in 2003 by the then national director of public prosecutions Bulelani Ngcuka.
Ngcuka decided not to prosecute the then deputy president Zuma because the state did not have a strong enough case. Two years later the National Prosecuting Authority (NPA) charged Zuma after his close friend and financial advisor Schabir Shaik was convicted on two charges of corruption and soliciting a bribe from Zuma.
Zuma's charge sheet revealed that he and his family had received 783 payments from Shaik. The NPA infamously decided to drop the charges against Zuma in 2009.
Late last year the Supreme Court of Appeals ruled the NPA's decision to drop the charges was illegal and irrational. The NPA is currently looking over the reasons given by Zuma on why he should not be prosecuted.
2. Zuma's sexual abuse trial and HIV misstep
Jacob Zuma was accused of sexually abusing Fezekile Ntsukela Kuzwayo who became known as Khwezi in 2006. Her father was a close friend of Zuma.
Zuma pleaded not guilty to the charges and told the court the pair had consensual intercourse. After lengthy court proceedings, Zuma was acquitted of charges.
Zuma was ridiculed for saying he took a shower after sleeping with Khwezi (who was HIV positive) as a preventative measure against HIV. Zuma has ever since been depicted with a shower head imposed on his own head in political cartoons.
3. Nkandla upgrades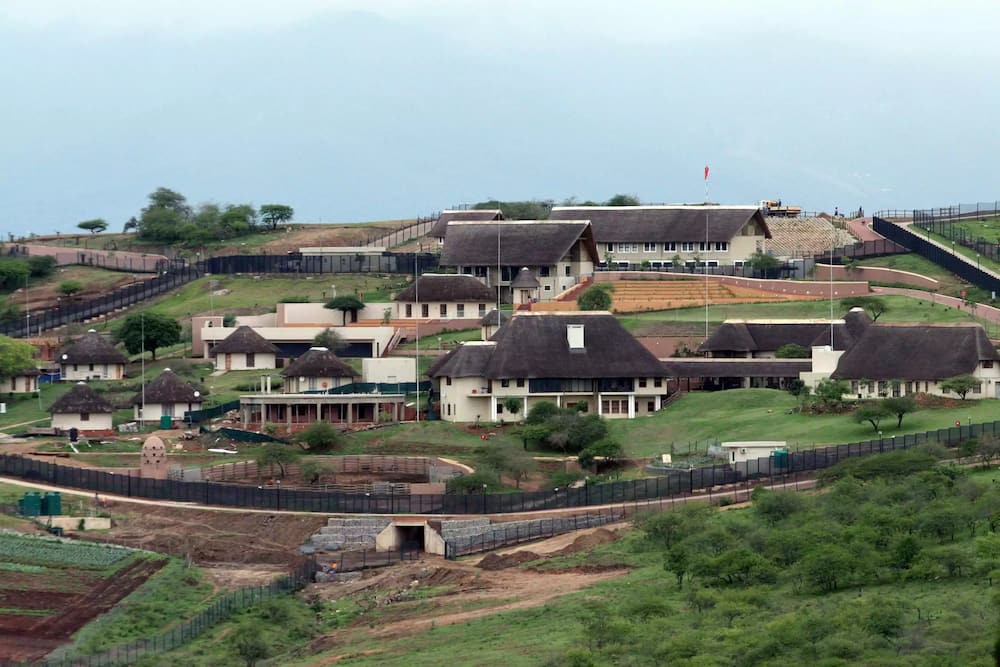 The then Public Prosecutor Thuli Madonsela revealed in 2009 that R246 million of taxpayer money was used to upgrade Zuma's Nkandla homestead.
The entire affair was messy, proper tender processes were not followed and cover-ups were the order of the day.
In 2016 the Constitutional Court ruled that Zuma had in effect broken his oath of office when he refused to comply with the Public Protector's remedial action which ordered him to pay back a portion of the money used for upgrades.
Zuma eventually paid back R7.8 million.
4. State Capture
Zuma is the central figure around allegations of state capture which focus on his relationship with the infamous Gupta family.
Once again Thuli Madonsela proved to be a thorn in Zuma's side, her state capture report revealed that Zuma allegedly appointed and dismissed ministers in order to help the Guptas business interests.
READ ALSO: What triggered the Hawks raid on the Guptas?
PAY ATTENTION: Click "See First" under the "Following" tab to see Briefly news on your News Feed!
Do you have a story to share with Briefly? Visit our Facebook page where you can send us a message or leave us a comment. Your story could be shared online.
To stay up to date with the latest news, download our news app on GooglePlay or iTunes today.