Binnelanders teasers: January 2021
The way the episodes of Binnelanders are starting this new year is very significant. You will be surprised to know that the level of entertainment you enjoyed in 2020 is nothing compared to what 2021 holds. Now in its tenth year of broadcasting, the creative and production teams of this highly engaging television drama series have done a great job in capturing and retaining viewers' attention consistently over the years since April 2011, when the first episode aired. Read these Binnelanders teasers to know more.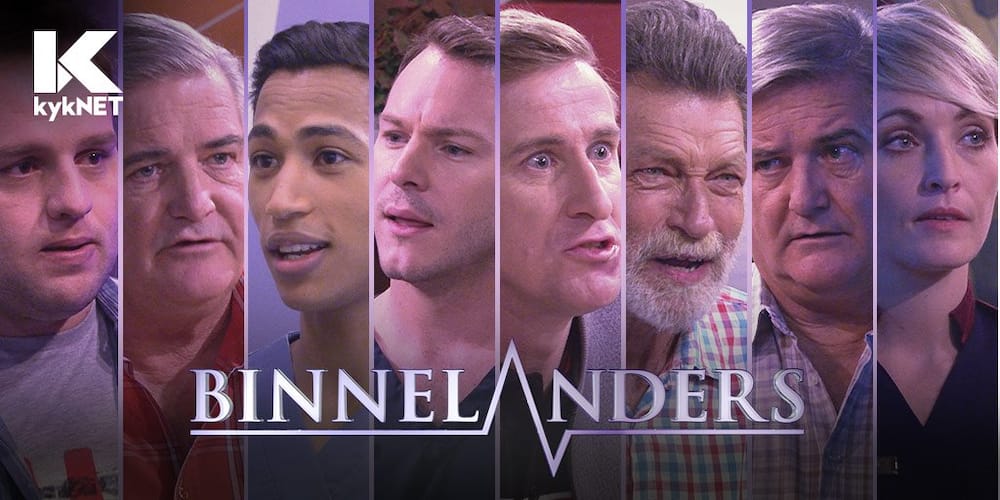 Binnelanders is a twisted drama series set in a clinic. It discusses broken relationships and different issues showing up as a result. Gigi's visit frightens Annelize, while Maya attempts to advise Tertius concerning Gaby. Every effort Conrad makes to explain things about Philip to Tracy does not yield a result. Find out how the events unfold from these episodes.
Binnelanders teasers January 2021
Steve and Elana discuss Helena, but what is the topic? Louis assists Tertius with a number, while a fire at a warehouse worsens an already explosive situation. Discover how the situation is managed and other issues raised in the series, as summarised in the following episodes.
Episode 150/3693 - Friday, 1st of January, 2020
Helena asks some embarrassing questions, while Wessel and Annelize are missing pieces of their individual puzzles. Elana's invite to a BBQ surprises several people, and Rian justifies the reasons for his reactions to Annelize. Tracy finds it difficult desisting from flirting, while Wendy apparently does not take no for an answer.
Episode 151/3694 - Monday, 4th of January, 2020
Steve and Elana's discussion focuses primarily on Helena, while Annelize leads Gerhard to a point where decision-making becomes really challenging. Louis assists Tertius with a number, while a fire at a warehouse worsens an already explosive situation. Tertius' awkward lunch finishes totally in a way that is different from what he anticipated.
Episode 152/3695 - Tuesday, 5th of January, 2020
Annelize hands over something worth thinking on to Ingrid, while a kiss needs to be concealed from public view. At is outraged about what he is aware of that will happen next, and Tertius is unprepared to handle another person's emotions. After she quarrelled with Elana, Helena poses the right question to Conrad at the wrong time. Annelize and At face off concerning where they stand with each other.
Episode 153/3696 - Wednesday, 6th of January, 2020
Elana seems not to be concerned about her falling out with Helena, and Tracy intervenes in a dispute going on at the doctors' lounge. Danny catches Tertius in a lie, while Tertius is becoming bothered with sudden visits. Steve finds out that something is not right with Ruan, and Maya is apprehensive about the plans someone is working on.
Episode 154/3697 - Thursday, 7th of January, 2020
Steve discusses something with Helena, and Maya does not respect Conrad. Tertius addresses Koos and Wendy concerning the secrets that they keep, while Annelize's wrath towards Conrad is not getting any better. Conrad attempts to correct a circumstance, and Ruan does not want Helena to depart.
Episode 155/3698 - Friday, 8th of January, 2020
Naomi and Louis are astonished by the breakfast at the Koster Mansion, and Annelize receives an unexpected visitor with a signal. Lexi is unprepared for her visitor, while Tracy's good mood vanishes after answering a phone call. Annelize, who is bitter, will do the unthinkable to depose Conrad, and Tertius hears about what Gaby is planning to do next.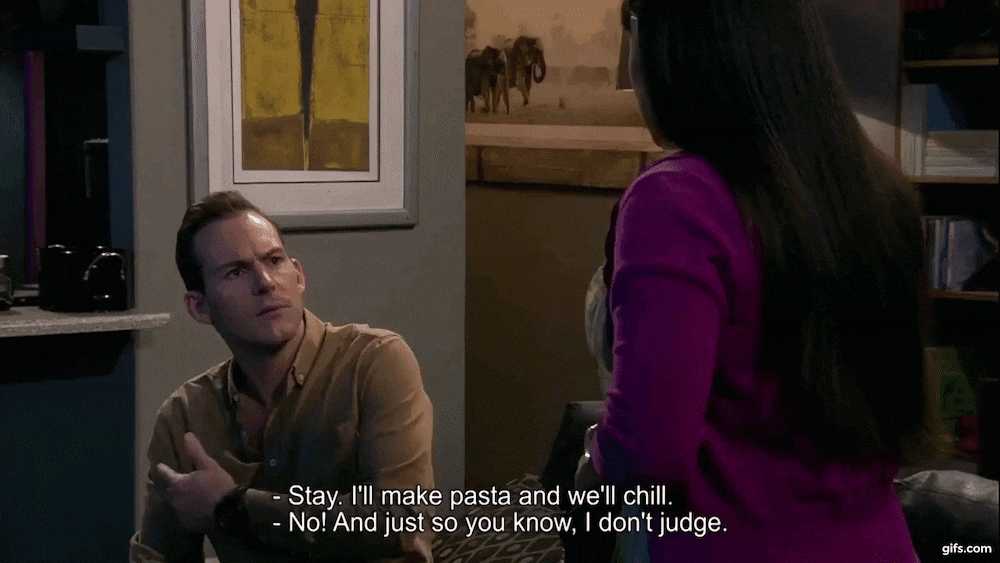 Episode 156/3699 - Monday, 11th of January, 2020
Tertius is smothered by emotional support and the demand for it, while a phone call catches Danny off guard. Conrad is confident about his case, except that nobody can say exactly where Phillip is. Then, Elana and Steve's happiness has an impact on Bronwyn, while a barbeque sows new seeds of doubt. Also, Tertius wants to decide on the new appointment, and Rian astonishes Annelize with the way he reacts to her plan.
Episode 157/3700 - Tuesday, 12th of January, 2020
Annelize attempts to settle Tertius' dilemma for him, and bad news begins an awkward interaction. Conrad attempts to alleviate Tracy's worries, while Albert warns Phillip. Julia inquires about Bronwyn from Elana, and Louis rapports a secured situation at the Koster Mansion. Then, Lexi queries a call that she received, while Gigi attempts to summon the courage and visit Conrad. Gaby and Tertius are equally stubborn.
Episode 158/3701 - Wednesday, 13th of January, 2020
Annelize is frightened by Gigi's visit, while Maya attempts to advise Tertius concerning Gaby. At the same time, Conrad attempts not to explain things about Philip to Tracy, but all to no avail. Lexi informs Steve about the strange morning she has, which is not likely to halt a plan that is already under execution.
Episode 159/3702 - Thursday, 14th of January, 2020
Bronwyn acts aggressively, while Annelize says something to Rian. Naomi is invited to mentor those that are newly added, and Elana and Tracy are equally concerned about the situation that Conrad landed himself in. Also, Annelize's naivety astonishes Gigi, while Bronwyn emotionally has a happy discussion with Lexi. Tracy causes excitement after she arrives at Binneland Clinic.
Episode 160/3703 - Friday, 15th of January, 2020
Karen is stunned after she realises that there are other newbies at Binneland Clinic beside her, and everybody marvels at what happened to Tracy. The way Danny meddles causes an aggressive outburst, while Lexi shares her fears with Steve. Annelize makes another confession to Rian, and memory loss cannot assist the main suspect's case.
Episode 161/3704 - Monday, 18th of January, 2020
Karen distances herself from Gaby, and Lexi starts to question the story of Bronwyn. Chanel is concerned about the decision of Danny to keep quiet regarding communication, while Maya and Hugo have a possible solution for Tracy's predicament. Elana shares her view concerning Bronwyn with Julia, while Tracy's drug test results are ready.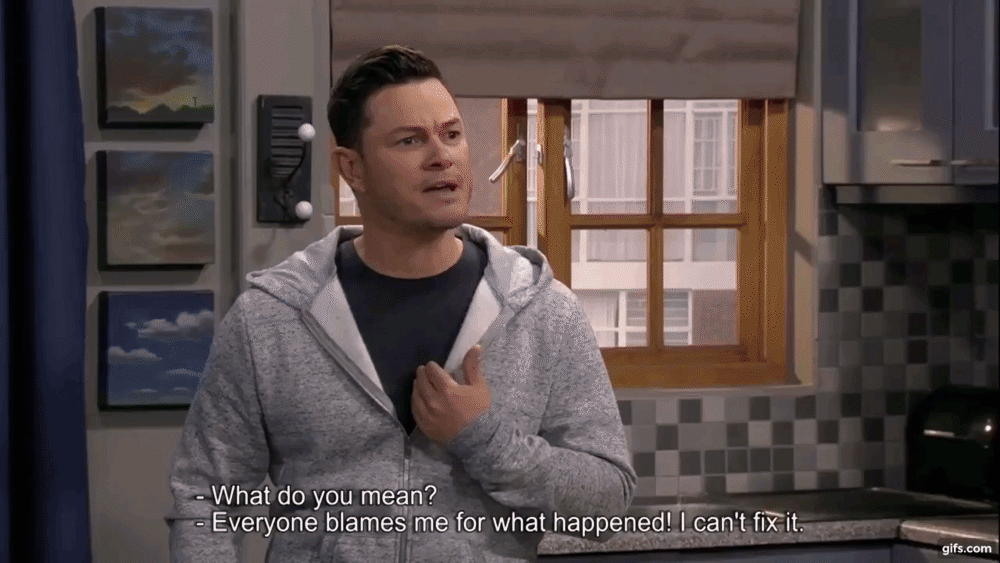 Episode 162/3705 - Tuesday, 19th of January, 2020
Gaby is surprised by Karen's motives, while Lexi and Steve assume that they know what precipitated Bronwyn's behaviour. Anneize and Conrad's utterance let Tracy's memory come back for a moment, and Danny hits a nerve during a discussion with his sister. Then, there are more people than Tracy that the police want to talk to, while Gaby discovers how Tertius speaks about a colleague.
Episode 163/3706 - Wednesday, 20th of January, 2020
The women in Steve's life disheartens him, and Annelize represents Conrad. Karen discovers what Petrus actually is, and Gaby appears to be someone who is not professional before Annelize. Nevertheless, she makes up her mind to maintain her ground.
More so, Tracy's story turns out to be interesting, while Bronwyn discovers the person behind the work contract. Then, leaked footage to the media causes several disagreements, and Gaby and Karen are not sitting around the same fire.
Episode 164/3707 - Thursday, 21st of January, 2020
Danny startles Steve with what he discovered about Bronwyn, while Conrad gets a handy piece of information. A scandalous situation in the media is likely to be what Annelize requires to achieve her goal, and Gaby marvels if Karen has seen Petrus, even though Petrus' attention is fixed on another person.
Episode 165/3708 - Friday, 22nd of January, 2020
Conrad and Tracy disagree over what they should do with the new information, while Gaby comprehends a visitor's motives in the wrong way. Then, it looks as if Bronwyn is formulating situations to spend more time with Steve, and Tracy's challenges with her memory give Annelize a fresh and evil idea. Bronwyn takes on Elana concerning Lexi.
Episode 166/3709 - Monday, 25th of January, 2020
Bronwyn and Steve discern what lies beneath Lexi's procrastination. Suspicion is at the order of the day: Ruan notices something that makes him wonder about Bronwyn, and in a short time, Tracy doubts Conrad. The signs that Gaby gathers motivates her to send Petrus in the direction of Karen, and the motives of Annelize causes a huge falling out.
Episode 167/3710 - Tuesday, 26th of January, 2020
Hugo discusses his concerns about Tracy, while Conrad begins to discern that Tracy no longer trusts him. Also, Elana starts to marvel if Bronwyn's feelings for Steve appear again, and it becomes apparent that Petrus is not frightened off quickly, even though the activities that take place during his lunchtime would scare off anyone. Then, Tracy is caught in a lie, while Bronwyn faces Elana concerning Steve.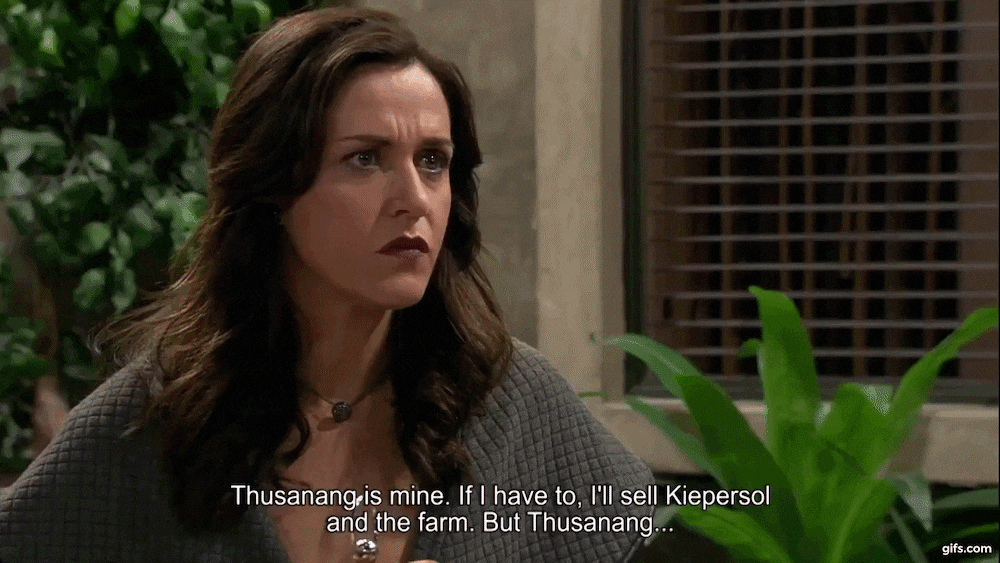 Episode 168/3711 - Wednesday, 27th of January, 2020
Maya doubts the circumstance that she finds herself in, while Annelize finds out the person they are expected to discuss the case. Then, Karen fishes for Petrus, while Bronwyn's squabble with Steve puts Chanel in the crossfire, and Conrad suspects what he observes. At the same time, Petrus does not delay to make Wimpie occupy his position.
Episode 169/3712 - Thursday, 28th of January, 2020
Tracy relives another upsetting memory, while Bronwyn responds to Steve's offer, and Wimpie wrongly thinks of who Petrus is. Also, Tracy frustrates Annelize and the plan she has with Conrad, while a bouquet does not rile up the nurses.
Episode 170/3713 - Friday, 29th of January, 2020
Wimpie is perturbed by the death of an Eikehoffer, while Conrad and Tracy have a huge disagreement concerning responsibility. A fair share of news catches Annelize off guard, and Tertius realises why Gaby struggles to speak about death. Also, Danny does not believe that Tracy's newest memory is as absurd as she believes, and a few people think Petrus' line of questioning is unsuitable.
Annelize
Annelize hands over something worth thinking on to Ingrid before later having a face off concerning where to stand with At. Out of bitterness, she is willing to do the unimaginable with Conrad. How successful is her attempt to settle Tertius' dilemma, and why does she seem frightened by Gigi's visit?
Elana
Despite the falling out that she has with Helena, why is Elana not concerned? Besides, what does she tell Julia about Bronwyn? After so much concern with Tracy about the situation that Conrad landed himself in, what measures will they take? Then, what view does she hold concerning Bronwyn?
Ensure to get the firsthand gist of the events as the new year promises lots of entertainment stuff. The premiere episodes of Binnelanders teasers broadcast on kykNET at 19h30 from Mondays to Fridays. Then, you can watch the omnibus on kykNET from 09h30 on Saturdays.
READ ALSO: The Evil Eye teasers: January 2021
If you have not been watching The Evil Eye series, you are missing one of the best Indian supernatural thrillers on television. In a related post published by Briefly.co.za, you will discover how Dilruba takes on different forms before Mohana decides to assist her and how she disguises herself as Piya to mislead Nishant concerning her true identity. It is a soapie series you will enjoy watching.
Source: Briefly News