Game of Love teasers: January 2021
Roop wants to create a rift between Anika and Shivaay and Anika falls for her trap. What will Shivaay do? Will Roop manage to ruin the Oberoi family? Read the following Game of Love teasers to find out!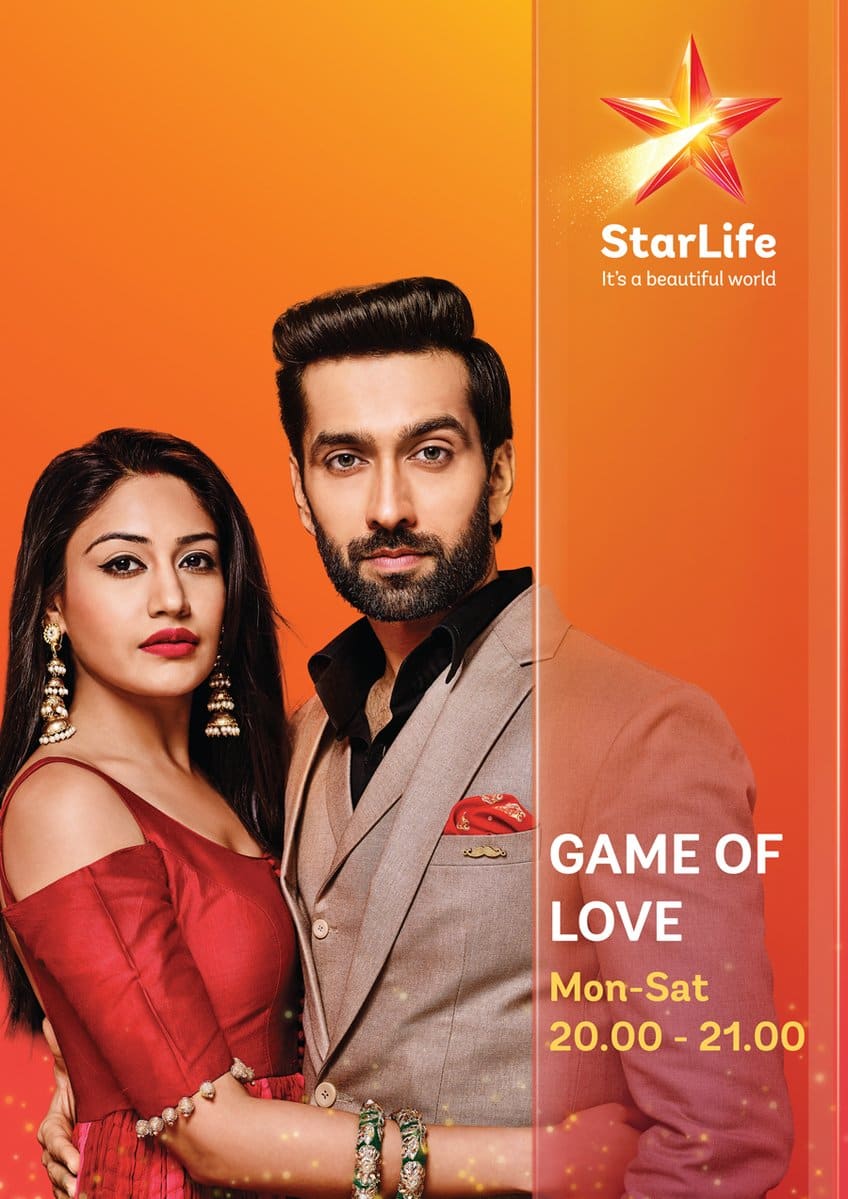 Crisis at the Oberoi household gets better for viewers in January 2021 episodes. Shivaay's troubles seem to escalate as he tries to explain to his family the source of their issues. Will the family find answers?
Game of Love teasers January 2021
Game of Love, also called Ishqbaaz, has remained one of the best Starlife Bollywood shows in English. The dramatic life of the Oberoi family members gets entertaining as time goes by. Here is what is expected to happen at the mansion in Game of Love January episodes.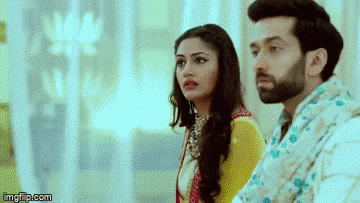 Friday, 1st January 2021 (Episodes 493 and 494)
Veer is hopeful that the ShiOmRu's life partners will accost them for the kid, but there is a shocking turn of events. He goes on with his other plan. Will it work?
On the other hand, Tej tells ShiOmRu his intent for working with Veer while Gauri, Bhavya, and Anika hide Aryan under a trolley. Is ShiOmRu going to find out?
Saturday, 2nd January 2021 (Episodes 495 and 496)
Veer manages to dupe Aryan into sitting inside the firewood where Holika Dahan should be. On the other hand, Rudra is heartbroken after the pandit spills the beans concerning the fake wedding after being bribed by Soumya.
Anika has a scheme to divert ShiOmRu's attention during Holi celebrations. Meanwhile, Veer is working to execute his plan when the Oberoi family is celebrating.
Sunday, 3rd January 2021 (Episodes 497 and 498)
ShiOmRu and their spouses are drenched into Holi colours while Anika and Shivay share a romantic moment. At the end of the Holi ceremony, Veer, Soumya, ShiOmRu and their spouses are too drunk. They end up exposing some of their secrets.
Monday, 4th January 2021 (Episodes 499 and 500)
ShiOmRu work against Soumya to learn her intent but Veer frustrates their efforts after making an evil move. Later, Shivaay discovers what Soumya is planning while the ShiOmRu are baffled after being addressed as father by a young boy.
Tuesday, 5th January 2021 (Episodes 501 and 502)
Rudra is stunned after the media asks him about the child. What will he say? Later, Shivaay comes to Rudra's rescue by doing the unexpected.
On the other hand, Anika tricks Veer and finds out what he is planning. ShiOmRu reprimand Soumya after she betrayed the Oberois.
Wednesday, 6th January 2021 (Episodes 503 and 504)
Veer threatens to murder Shivaay if Anika fails to locate Soumya, and this places Anika between a stone and a hard place. She decides to find Soumya. Meanwhile, Rudra and his brothers celebrate his bachelorhood before he marries.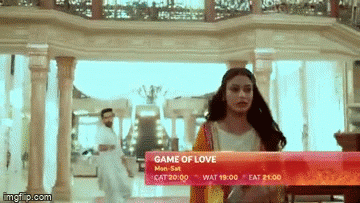 Thursday, 7th January 2021 (Episodes 505 and 506)
Anika helplessly assists Veer to carry out his plan against Bhavya so that Shivaay's life can be spared. How will she prevent Soumya and Rudra's wedding?
Anika does not reveal to Shivaay that Rudra is wedding Soumya instead of Bhavya. Later, Svetlana reveals her plan at the end of the wedding ceremony. The revelation shocks the Oberois.
Friday, 8th January 2021 (Episodes 507 and 508)
Svetlana's shocking revelation does not affect Omkara and Shivaay as they start laughing loudly. Later, Shivaay makes a shocking revelation about Anika faking her death. Meanwhile, Svetlana has another more dangerous plan. What is she planning to do?
Saturday, 9th January 2021 (Episodes 509 and 510)
Bhavya and Rudra perform their after-wedding rituals. On the other hand, Shivaay is worried regarding Veer and Svetlana's plans. What will he do? Later, Roop makes a revelation to Veer concerning the Kalyani mills.
Roop reveals the truth to Veer regarding the murder of Mr Kapoor. The revelation excites him as he has evidence that will help him frame the Oberois.
Sunday, 10th January 2021 (Episodes 511 and 512)
Shivaay reveals Veer's sinister acts to the media and exposes evidence to incriminate him. Later, Veer goes to the mansion intending to steal the evidence. Later, the Oberois are happy when the Veer is taken into police custody while Shivaay finds out about Roop and Veer's relationship.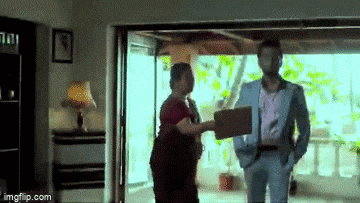 Monday, 11th January 2021 (Episodes 513 and 514)
ShiOmRu's parents come to the Kalyani mill in the middle of the night according to Roop's scheme. Their presence at the mill shocks Shivaay.
Shivaay accosts his elders for their involvement in Mr Kapoor's murder. Meanwhile, ShiOmRu's parents panic when Roop produces evidence that incriminates them.
Tuesday, 12th January 2021 (Episodes 515 and 516)
Shivaay discovers the foreman's real identity. Later, he takes Anika to her father's house in blindfolds and reveals the truth concerning her father's death. He promises to help find her sister and surprises her with something fascinating. Later, Roop reveals shocking details to Shivaay.
Wednesday, 13th January 2021 (Episodes 517 and 518)
Shivaay deceives his family concerning Anika's father. Why did he lie? Later, Pinky asks Anika for forgiveness.
Roop reveals to Shivaay that she has put in Anika's cupboard a fake suicide note belonging to her father. She wants him to prevent her from accessing the letter. Will he do it?
Thursday, 14th January 2021 (Episodes 519 and 520)
Shivaay is trapped by Roop in a cottage, and she leaves her henchmen to watch him as she goes to threaten Pinky. Will Shivaay find a way to get out of there? On the other hand, a sick Veer manages to escape from the police on their way to a medical facility and later abducts Anika.
Friday, 15th January 2021 (Episodes 521 and 522)
Anika condemns Veer for abducting her while Shivaay is involved in a car accident because of his worries for Anika. Meanwhile, Roop is attacked by Pinky while Anika looks for a chance to get away from Veer's claws.
Saturday, 16th January 2021 (Episodes 523 and 524)
Veer takes Anika back home while unconscious according to Roop's orders. Later, Omkara and Rudra are captured by Roop's bodyguards as they try to get to Shivaay.
Roops reveals the truth to Anika concerning the death of her father and tries to pin her against Shivaay. Will she fall for Roop's trick? On the other hand, Rudra, Omkara, and Shivaay attempt to destroy Roop's sinister plans.
Sunday, 17th January 2021 (Episodes 525 and 526)
Rudra makes himself a pandit while Shivaay gets ready to marry again so that he can get evidence that will incriminate Roop. However, Anika is heartbroken seeing all that. Meanwhile, Roop wants Anika to accuse Shivaay and his family as she asks Shivaay to tie the knot with the bride to get more evidence.
Monday, 18th January 2021 (Episodes 527 and 528)
Shivaay receives a hard beating from Veer while Anika goes to the police station to make an accusation against the Oberoi family. Meanwhile, Roop disguises herself to be Anika and hands over the evidence that incriminates the Oberoi family. Anika makes up her mind go far from Shivaay while Roop gets surprising information.
Tuesday, 19th January 2021 (Episodes 529 and 530)
Shivaay and his family feel powerless after the police arrest Shakti and Tej. On the other hand, a distressed Pinky is involved in a car accident due to overspeeding. Will she survive?
Shivaay plans to accost Anika and is later happy after Shakti and Tej get released from jail. Pinky, on the other hand, is in a coma.
Wednesday, 20th January 2021 (Episodes 531 and 532)
Shivaay and Anika meet again. Meanwhile, Viraj plans against Shivaay and wants to use Anika to disgrace him. Later, Anika is surprised when he sees Shivaay's new wife and family. She later works with Viraj to discredit Shivaay before the media.
Thursday, 21st January 2021 (Episodes 533 and 534)
Shivaay attacks Viraj and reveals to the media that Anika is his wife. On the other hand, Pooja reveals that Anika is her sister, while Shivaay has more revelations to make.
Anika is not happy with Shivaay because he failed to reveal the truth as Gauri wants her to go back home. Omkara, on the other hand, wants Shivaay to ask Anika to get back to the house. Who will she listen to? Later, Shivaay is assaulted by Roop.
Friday, 22nd January 2021 (Episodes 535 and 536)
Shivaay gets evidence against Roop by recording her confession on the phone. Later, Anika and Shivaay find common ground, and she agrees to go back to the house.
Shivaay organizes a celebration for welcoming Anika back while Pinky is disappointed when everyone forgets her birthday.
Saturday, 23rd January 2021 (Episodes 537 and 538)
Shivaay unveils to Pinky his surprise, and she is happy to be gifted an expensive necklace from him and Anika. Meanwhile, Omkara uploads a photo on social media of him and Gauri kissing. What prompted his decision?
Anika nags Shivaay to let her upload their Ishqwali pictures on the internet. He later blames her for losing his contract.
Sunday, 24th January 2021 (Episodes 539 and 540)
The Oberois have a discussion concerning uploading their personal details on the internet. Meanwhile, Anika agrees to let Shivaay take Sahil to an international school. Later, Anika is discredited by the school principal because she cannot speak English during the interview. Does Shivaay have a plan concerning Sahil's admission?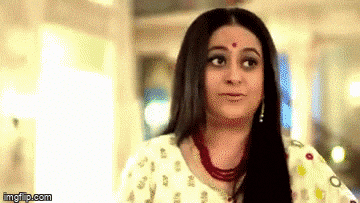 Monday, 25th January 2021 (Episodes 541 and 542)
An unknown individual arrives at the house and claims to be Devyani, a friend of Kalyani. The Oberoi family allows her to stay, but Khanna remains suspicious and watches her.
Shivaay reprimands Khanna for watching Devyani's moves while Devyani is tensed when Dadi gets back home. Why? Will her secret be exposed?
Tuesday, 26th January 2021 (Episodes 543 and 544)
Shivaay goes to the house of Devyani and learns the truth about her. He makes up his mind to reveal her kids, who abandoned her in that state.
Meanwhile, at the Oberoi mansion, Siddhi Maii makes up her mind to stay after Rudra, Gauri, and Dadi. Later, Shivaay discovers that Siddhi Maii is deceiving them. What will he do?
Wednesday, 27th January 2021 (Episodes 545 and 546)
The Oberoi family eats laddo from Siddhi Maii, and they fall unconscious. She later takes all their valued items. Will ShiOmRu manage to get her before she escapes?
Bhavya is worried after Rudra cannot be found. Later, Rudra is discovered by Omkara and Shivaay having fun in a pub, and they accost him. What prompted his act?
Thursday, 28th January 2021 (Episodes 547 and 548)
Rudra is happy when Bhavya reveals that she is not expecting. Later, Shivaay has a conversation with his family and explains why they have problems. Will they find a lasting solution?
Shivaay reveals that couples should only have children when they are ready for the responsibility. Later, Anika makes a shocking revelation to Shivaay.
Friday, 29th January 2021 (Episodes 549 and 550)
Shivaay organizes a celebration as he gets a big business deal. The Oberoi family chooses the 70s outfit theme because superstar Abhimanyu Raheja will come to the party. Later, Gowri is not happy when Abhimanyu, her favourite actor, attempts to take advantage of her and assault her.
Saturday, 30th January 2021 (Episodes 551 and 552)
Gowri manages to get away from Abhimanyu who attempts to conceal his actions by asking Roshini to purchase all of Omkara's paintings. Later, Gowri reveals Abhimanyu's indecency to Anika.
Gauri does not want Bhavya and Anika to confront Abhimanyu, but they have a plan to expose him.
Sunday, 31st January 2021 (Episodes 553 and 554)
Shivaay and Anika reveal Abhimanyu's true colors, but he attempts to cover up. Later, Gauri speaks up about the superstar's misbehaviour towards her following Anika and Shivaay's advice.
The Oberois empowers women by sending a crucial message. Later, something scares Shivaay that makes him scream for help, and the family goes to save him.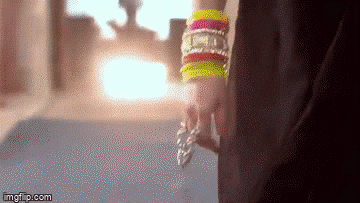 What happens to the Game of Love characters?
The Oberoi household is filled with shocking revelations as Roop continues to trouble the family. Here is what you should expect to see happening to some of the show's characters.
Shivaay
He learns the truth about who murdered Anika's parents. However, Roop uses this against him as he makes him look bad. Anika is heart-broken and leaves. They reunite later and she goes back to the house after learning the truth.
Roop
She has an evil plan against the Oberoi family. She manages to pin Anika against Shivaay. Will she get what she is looking for?
From the above Starlife Game of Love teasers, the show's January episodes continue to narrate the drama that goes on at the Oberoi mansion. Make sure you watch Game of Love in English every Monday to Saturday at 8:00 pm on Starlife.
READ ALSO: Ring of Fire Teasers: January 2021
Briefly.co.za highlighted what is coming up on Ring of Fire Zee World in January 2021. The family drama has an exciting lineup of episodes that you cannot afford to miss. Shekhar is determined to ensure that Shristi is separated from Vishu's family, while Vishu is not willing to let her go.
Despite her personal issues, Shristi is making huge steps in her professional life as Vidvaan places her in charge of all legal matters. Does she have solutions to her romantic life problems? Find out from the teasers.
Source: Briefly News