Exclusive: Michael Mol chats on keeping values in entertainment industry
Michael Mol is a medical doctor, television producer and media personality. But many know him more for his famous role as a presenter for Top Billing. The popular show, that is no longer on screens, catapulted Dr Mol into being a household name.
PAY ATTENTION: Click "See First" under the "Following" tab to see Briefly.co.za News on your News Feed!
The good doctor has now turned his attention to working behind the lens instead of in front of it. After seeing the questionable and harmful content that is readily available on silver screens, Mol decided to do something about it.
Chatting to Briefly.co.za, Michael Mol shared his vision about how he wishes to help improve TV back to wholesome family content through a new streaming service called TruthTV.
1. What made you decide to launch such an initiative?
A recent report found that on average, 8-to-12-year-old children spent five hours on screen media each day, not including time spent using screens for school or homework (teens averaged seven hours). Comparatively, parents spend on average 60 to 90 minutes with their kids daily.
In other words, kids are spending five times more time on a screen than they are with their parents. And who's deciding what they watch? Not parents, but a clever algorithm, designed to draw them in and entice them to watch even more, and it's working! Screen time has doubled in the past four years.
What children watch, the media they consume, has huge implications for their social and emotional development, how they form relationships, how they identify themselves and how their values are formed.
We launched TruthTV with a vision to step into this content free-for-all with a curated streaming service, focussing on faith and family values entertainment, giving parents peace of mind about the entertainment options available
2. Why do you think that children (and adults alike) are spending so much time in front of the small screen?
Parents tend to worry about exactly how much screen time is appropriate for kids. The guidelines can be confusing and there is no magic number right for all families. The truth is what kids are watching and how they are watching are key parts of the equation.
When parents are involved - by sitting together, asking questions, and explaining when necessary - the benefits multiply. However, programming out there can be quite risqué for families to watch together, which is exactly why we have launched Truth TV.
Maybe it is every Sunday night after a family dinner, or perhaps you all take a mid-week family break to gather for favourite programmes. Once you put the time on the family calendar, everyone will know to schedule around family TV time with a good story.
3. What is TruthTV? How is it different from Netflix / Showmax?
Truth TV is an online (digital) channel. All content on TruthTV (whether overtly Christian or not) has been hand-picked to align with a biblical worldview and curated to encourage family conversations around biblical truths and values.
So for us the name TruthTV simply represents wholesome, safe and values-based viewing. TruthTV is a subscription video on demand (SVOD) channel just like Showmax and Netflix.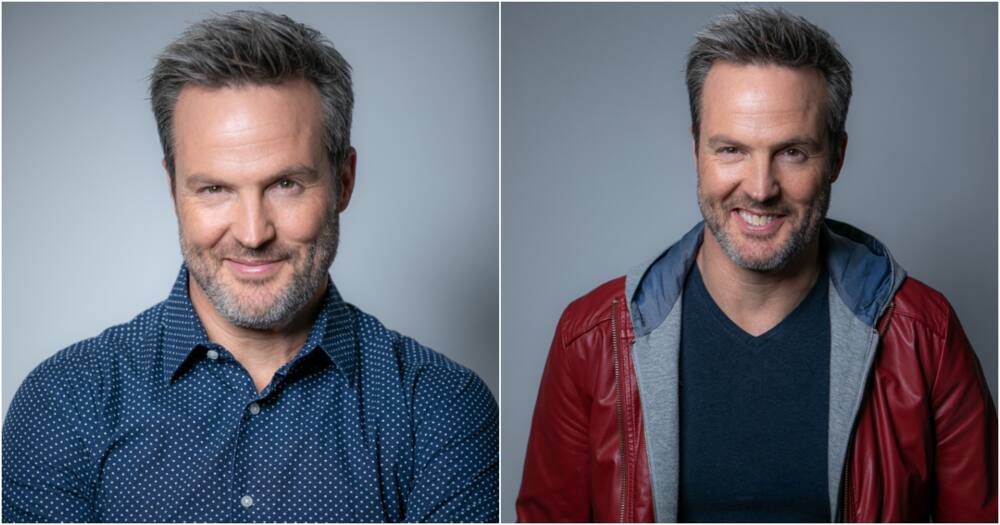 4. How has your ample experience in the entertainment industry shaped the vision you have for TruthTV?
Mass Media shapes culture. "The world is today, is what Hollywood said it should be 20 years ago" – so if we want tomorrow to be different, we need cultural renewal. One of the most effective ways to impact culture is to do what humans have done for centuries: impart cultural values through story-telling.
Is there anything better than a good story? Stories are engaging, inspiring, motivating and memorable. The great ones stay with us, they move us, they influence how we think, how we behave and they ultimately shape our values, for better … or for worse. Our vision for TruthTV is that the stories we share will shape values for the better.
5. How do you think that story-telling impacts on cultural values?
Stories have always taught us cultural norms and values and are a way to communicate what is, and is not important to each other. Stories identify our heroes and the characteristics giving them that status and have great power in defining and shaping culture.
Because of the internet, iPad's and the like, children are now exposed to stories and content more than ever before. Some content is good but much of the content found online is not.
We, as parents, have to be more careful in choosing what our children consume. Allan Ginsberg hit the nail on the head: "Whoever controls the media, controls the culture."
In similar news about doctor's changing lives through religion and spirituality, Briefly.co.za reported that Zambian top neurosurgeon Kachinga Sichizya is what many would refer to as the male Mother Theresa.
The 57-year-old was praised after a video of him and other medical practitioners singing and praising God in hospital made it to social media.
Draped in scrubs, Kachinga and his colleagues clapped and danced in a recovery room.
Enjoyed reading our story? Download BRIEFLY's news app on Google Play now and stay up-to-date with major South African news!
Source: Briefly News