Jacob Zuma Foundation lashes out at NPA over corruption trial delays
- The Jacob Zuma Foundation has lashed out at the National Prosecuting Authority
- The ex-president's foundation blames the NPA for delaying his drawn-out corruption trial
- Claims were made that Zuma is ready to face the music, but the 'politically motivated' case keeps stalling
PAY ATTENTION: Click "See First" under the "Following" tab to see Briefly.co.za News on your News Feed!
The Jacob Zuma Foundation has placed the blame for delays in his corruption trial squarely on the National Prosecuting Authority's shoulders.
In a statement issued on the back of a postponement on Tuesday, the foundation insists that the former president is more than ready to face trial:
"President Zuma has stated numerous times that he is ready to face this politically motivated arms deal case. This has also been repeatedly stated on his behalf at the High Court in Pietermaritzburg.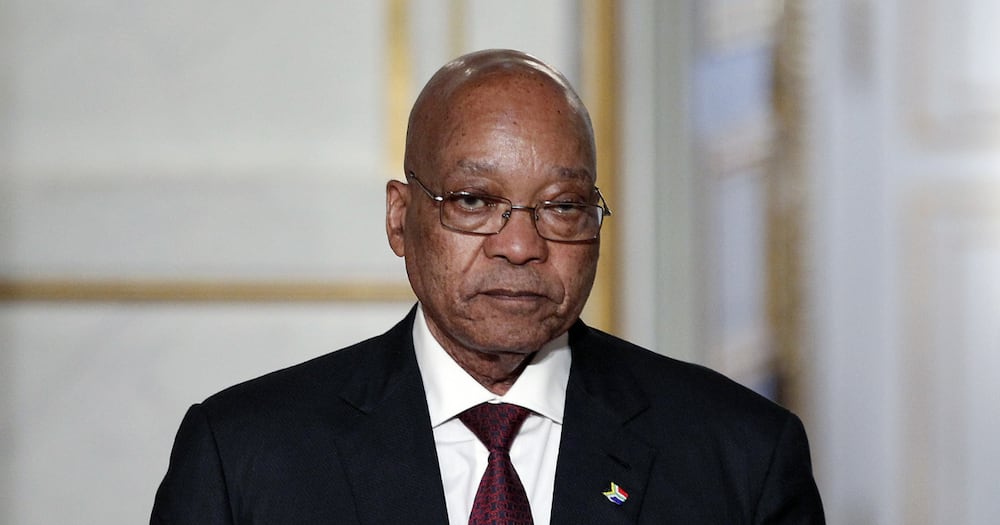 The foundation claims that it is 'prejudicial' for the prosecution to fail in moving forward with the case:
"It is extremely prejudicial to President Zuma for the prosecution to again fail to proceed with their prosecution where they have repeatedly claimed that they have a case against President Zuma and are ready to proceed with it."
The NPA was further accused of 'hide and seek' tactics, with the foundation continuing to levy numerous allegations against the body:
"The NPA's 'hide and seek' tactics must be exposed and the real beneficiaries of bribes in the arms deal must be exposed.
"The NPA has repeatedly lied to the courts and the public about its readiness to proceed with the trial. In December 2019 the NPA stated in court that it was ready to proceed with its case and now in December 2020 after requesting another three postponements they are still not ready to proceed with their case making a series of new excuses again."
The foundation also isn't convinced that the next trial date will see the actual start of proceedings against Zuma.
Earlier, Briefly.co.za reported that the corruption trial facing Jacob Zuma and Thales was hardly a whirlwind moment on Tuesday.
Both the former president and the French arms company were absent from the brief proceedings which took place in the Pietermaritzburg High Court.
The corruption case was postponed to February 2021 due to a pending ruling on an application brought forward by Thales. The now-infamous company has approached the National Prosecuting Authority in a bid to have the racketeering charges against it dropped.
The arms company insists that it didn't form part of the racketeering enterprise, with the court hearing that lockdown had also delayed the travel plans of both witnesses and the company's representative.
Enjoyed reading our story? Download BRIEFLY's news app on Google Play now and stay up-to-date with major South African news!
Source: Briefly.co.za