Meet Neo Kodisang: Published book author at the age of 17 from Jozi
PAY ATTENTION: Click "See First" under the "Following" tab to see Briefly.co.za News on your News Feed!
Neo Kodisang is a writer who has already been published at a young age. She hails from Johannesburg and is full of ambition, reaching bigger heights as she strives to achieve all her goals.
Briefly.co.za had a chat with Neo discussing all her hopes and dreams for the future, as well as what inspired her to embark on the journey of writing.
1. Please state your name, surname and age?
My name is Neo Kodisang. I am a 17-year-old female writer.
2. Where are you from?
I am from Lehae in the South of Johannesburg.
3. What was your upbringing like?
I would describe my upbringing as strict. However, I believe that my upbringing was like any other child's upbringing. I grew up a very happy child that loved arts from a very young age. Tough love was the main theme at home.
4. How did you get into writing?
At the age of 12 when I first wrote a narrative essay. My English teacher was impressed. He believed I had the ability to make it in writing so I enjoyed writing narrative essays. I started small, by writing my feelings in a journal.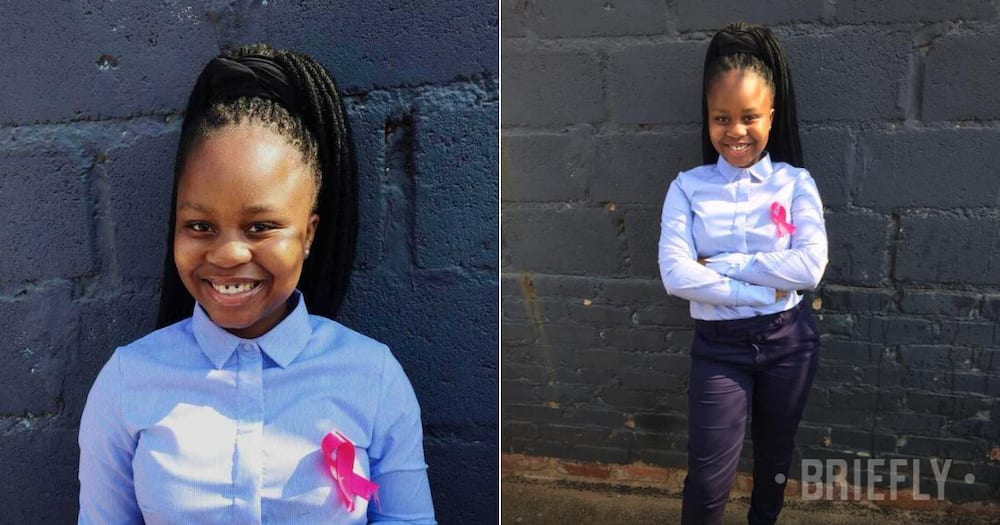 5. What is it that you love about writing?
I wouldn't trade for it anything. It is how I get into different characters and how I get to see the world from a different view.
6. How do you think writing can change South Africa for the better?
As much as social media has become a go-to for learning, I believe writing can change South Africa for the better by educating the nation more on topics that are seldomly addressed and topics that are currently addressed but need more depth and clarity.
7. How did the idea for your book come about?
I have always wanted to write a book but I didn't know how and where to start until I experienced something that gave me a storyline. It had become a norm in my township to hear that a woman was abused and that is where Love and Sorrow started.
As we may all know; abusive relationships don't start off as abusive. They start off pure and full of love, this book shows one how toxic abusive relationships can get, especially when children are involved.
8. What is your ultimate dream?
To make myself proud and have my book reach greater heights. Another ultimate dream of mine would be to release more books with a better foundation.
9. Who is your role model and why?
All of the women in my life. From my mother to my greatest friends. They have always pushed me to find my potential. To better my craft and believe in myself. They were by my side when I started writing and they were cheering me on.
10. Who is your biggest fan?
I believe I have a lot of big fans and it would be unfair to choose one so I'll choose myself because I am the one that talks myself out of the negative thoughts that tell me that my writing isn't good enough.
11. If you could have tea with any SA author, who would it be and why?
It would be Dudu Busani Dube, the author of Hlomu The Wife.
12. Where do you see yourself in the next 5 years?
I would be writing more whilst pursuing my degree in Forensic Accounting and also running a boys and girls writing movement.
13. What is your greatest achievement?
When I believed in myself and my book when no one else did. Most of my friends thought my book was cliche and I wouldn't make it.
14. What is your message for other young and aspiring authors in South Africa?
The sky is the limit. Never let rejection stand in your way. We are too young to give up on our dreams because our peers think they aren't valid. We are too bright to care what people think.
Briefly.co.za previously had an exclusive interview with Dr Michael Mol. Michael Mol is a medical doctor, television producer and media personality. But many know him more for his famous role as a presenter for Top Billing. The popular show, that is no longer on screens, catapulted Dr Mol into being a household name.
Enjoyed reading our story? Download BRIEFLY's news app on Google Play now and stay up-to-date with major South African news!
Source: Briefly News