Featured: Is alcohol ad ban the cure to South Africa's drinking problem?
Zinhle (not her real name) sits on the corner of her bed with her hands firmly gripping her jaws. Every second that winds down the clock is a second towards uncertainty. Suddenly the door bolts open and her drunk husband staggers in. His mouth smells like a brewery and he can barely stand. Regardless of how drunk he is, Zinhle knows all too well that she will be his punching bag tonight.
Her story is the narration of many untold stories that stem from alcohol abuse.
PAY ATTENTION: Click "See First" under the "Following" tab to see Briefly.co.za News on your News Feed!
By Farai Diza - Freelance Journalist
Introduction
South Africa is a drunk republic. Well, literally that is. The so-called 'Babylon Waters' have placed the nation among the top liquor consumers in the world.
Even though the government has made drastic measures to curb the abuse of alcohol, responsible drinking still remains a pipe dream.
South Africans got so angry when President Cyril Ramaphosa imposed an alcohol ban during the first hard Covid-19 lockdown in March. However, there was just no stopping imbibers from drinking homemade pineapple beer and other strange liquors that were brewed in kitchens.
The level of alcohol consumption in Mzansi has reached unprecedented levels, according to a report by the BBC.
What is influencing millions to part ways with their hard-earned cash just to consume large quantities of alcohol?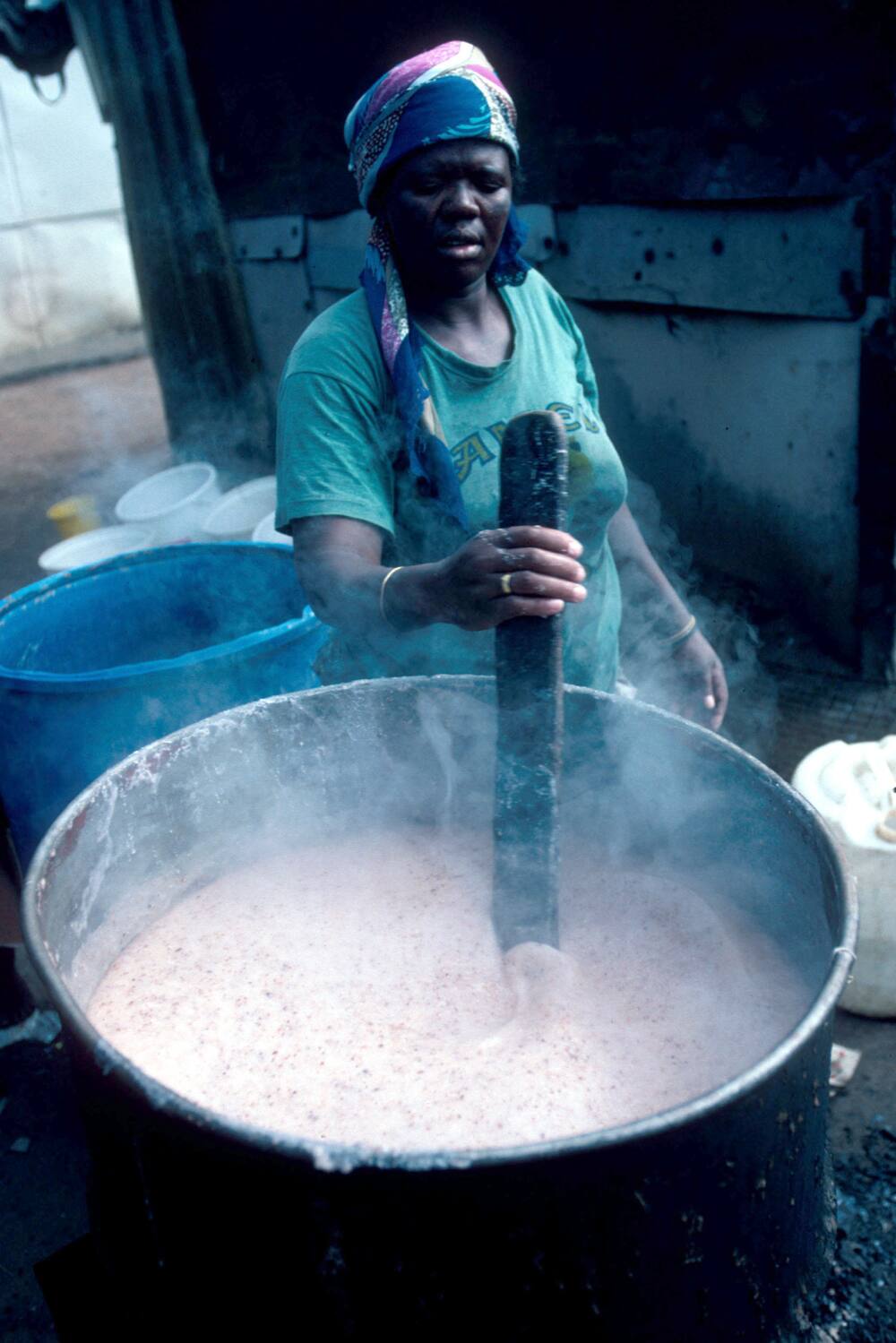 Stats show South Africa's drinking problem is out of hand
South Africa does have a drinking problem. In 2019, the World Health Organization listed South Africa sixth among the highest consumers of alcohol in the world.
The SA Medical Research Council (SAMRC), through their research, has attributed this to the visible alcohol advertisements across all spheres of society.
According to the director of the alcohol, tobacco and other drugs research unit at SAMRC, Professor Charles Parry, alcohol advertisements have played a cruel role in feeding this social issue.
Parry has led a team that has tried to put pressure on the government to put ice on alcohol advertising. They have not had any success in 25 years.
"I originally thought we could get away with restrictions on the times in which adverts were flighted and how we could cut down on these ads. For example, to curtail all liquor-related ads when 30% to 40% of the audience watching were children," he said.
Parry said this, however, was not feasible and a total ban would help reduce SA's drinking problem.
"I now believe that we should work towards banning alcohol advertising entirely. Except for maybe points of sale," he added.
Parry divulged that ads were mostly to blame for the drinking catastrophe bedevilling the nation. He divulged that collated data from the Global Burden of Disease showed that alcohol was listed as the sixth greatest risk factor for death and disability in South Africa.
Data released by the South African Wine Industry Information & Systems (SAWIS) shows that South Africans were consuming 13.6% more alcohol in 2016 than they were a decade before that.
In its 2019 report, Sawis also revealed South Africans drank a total of 4.3 billion litres of booze. That's a sharp surge and those figures mirror the stark reality of the epoch we are living in.
Bheki Cele's hate for alcohol
Police Minister Bheki Cele has professed his 'hate' relationship with alcohol time and again. He has, on numerous occasions, blamed alcohol for gender-based violence (GBV) and many other heinous crimes. Rightfully so.
When the hard lockdown was imposed earlier this year, GBV incidents were at their record lowest.
Disaster struck in June when that ban was lifted. 29 women were killed in just a month. Alarmingly, murder cases also went up from 20 cases in one day to 40 on other days.
The influence of alcohol in domestic disputes has hugely burdened the police but GBV has not been the only catastrophe that the SAPS has been facing.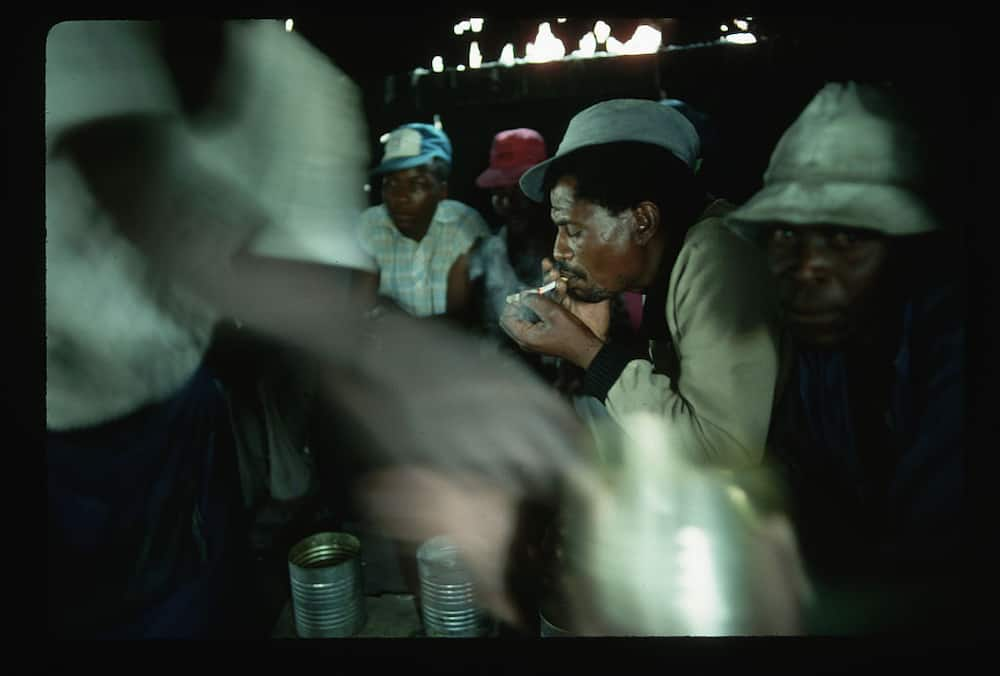 Alcohol-fuelled rape cases have also been rampant with the majority of these cases being recorded in KwaZulu-Natal (KZN).
Cele highlighted that most of these incidents were perpetrated by people coming from shebeens. He also stressed that women coming from shebeens were also being targeted.
"If you want to know where women are raped - they're most raped in Inanda in KZN, and the second station is Umlazi. In Inanda, it has been discovered that most (women) are raped as they come from shebeens and they are raped by people who come from shebeens. Or they are raped around shebeens," said Cele.
Cele has never shied away from the fact that he would totally ban alcohol if he had the choice. While many criticised him for being 'too personal' about his hate for alcohol, some have now come to appreciate his sentiments.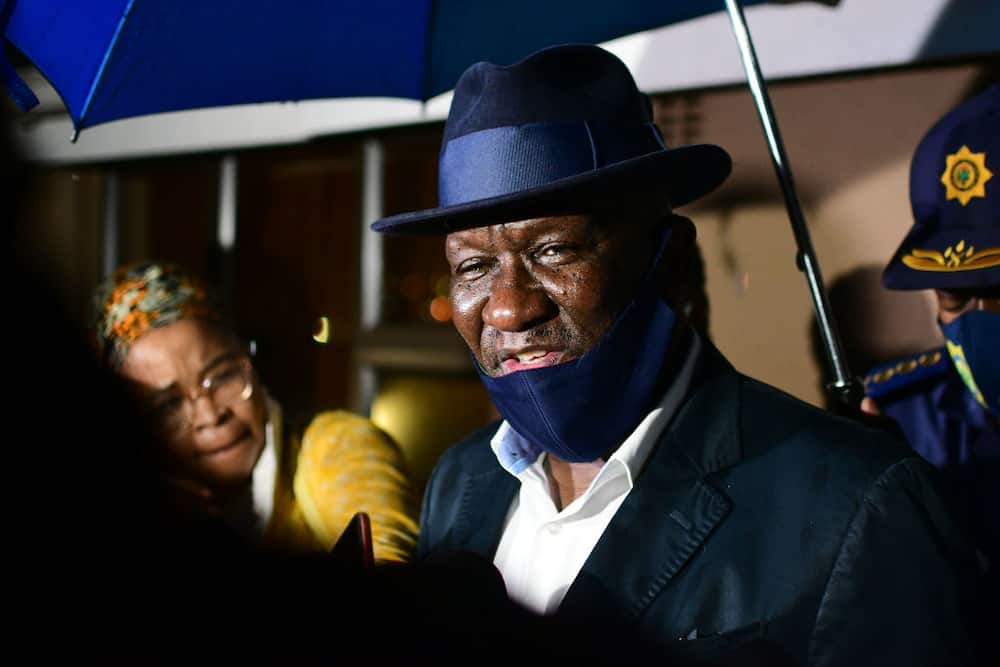 South Africans are simply failing to drink responsibly. In fact, alcohol has become a social ill and the consequences have been evident for all to see.
In September 2013, cabinet approved the Control of Marketing of Alcohol Beverages Bill, a bill aimed at reducing alcohol abuse by limiting the advertising, sponsorship and promotion of alcoholic beverages.
There appears to be no progress towards the successful passing of that bill.
Fikile Mbalula at war with drunk drivers
Transport Minister Fikile Mbalula has also been at war with alcohol on the roads.
When many people look at road accidents, they don't stop to analyse just how much money the nation is losing because of drunk drivers.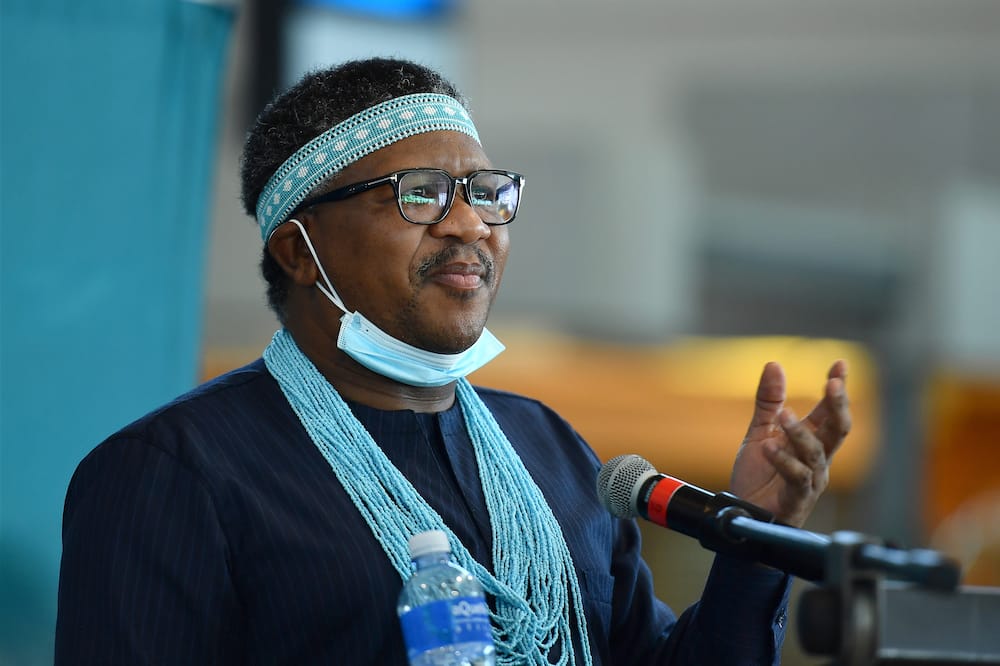 Data collected by SAMRC and Unisa showed that alcohol was involved in more than one in every four (27.1%) fatal car accidents between 2016 and 2018.
This cost the country R18.2billion. The introduction of breathalysers at police roadblocks does not seem to deter imbibers from drinking and driving.
Public figures call for stricter booze laws
Alcohol leads to reckless and negligent driving.
Many public figures such as entertainer Khanya Mkangisa, Andile Jali and an unnamed 28-year-old former Orlando Pirates player have in the past been arrested for drunk driving.
Somizi Mhlongo's baby mama, actress and TV host Palesa Madisakwane survived a horrific head on car accident in 2019. She was travelling with her then nine-year-old daughter when an alleged drunk driver smashed his car head on into their vehicle.
She has since taken a stand against drunk drivers and called on the law to be harsher on drunk drivers.
"I'm standing here as a mother, a sister and a black woman who is a voice to the voiceless of all those who suffered… the inhumane, irresponsible drunken drivers that got away with murder! Let's stand together South Africa against drunk drivers who are putting our lives in danger!" said Palesa.
She deliberately posted her scarred face on social media at the time as a quick reality check to remind people about the realities of sharing a road with drunk drivers.
Many more are not as fortunate as Palesa. Their lives were sadly taken by drunk drivers.
Earlier this year, three Tshwane Metro Cops were involved in a fatal car crash while they were chasing an alleged drunk driver. The accident sent shock waves across South Africa.
The upside: The increase of advertising revenue is creating jobs
Many sectors such as the media, entertainment and sports industries heavily rely on alcohol advertisements as their main revenue source. However the gears of economic gain are also coincidentally the gears of financial drain.
"We do have a problem. Advertising encourages drinking. Many argue that alcohol advertising gives people a choice of choosing brands but it actually encourages drinking," said Parry.
According to a 2014 WHO-commissioned study, the University of Cape Town found that total advertising expenditure increased from about R550m per year between 1997 and 2003 to more than R1.7bn in 2011 and 2012.
This literally means that heavy drinking keeps some sectors of economy alive. Without advertisements, a job bloodbath would surely ensue. Many families rely on those alcohol advertisements to put food on the table.
Just how many outlets are selling alcohol?
While the number of imbibers is believed to be in the millions, ignorance has often been placed on the number of liquor outlets that are selling alcohol.
These outlets, as distributors, play a critical part in the chain and problem. As of August 2020, there were 67 500 licensed liquor outlets in the country, of which 34 500 were taverns.
An estimated 180 000 illegal liquor centres are also believed to be trading without licences all over the country. There are an estimated 180 000 illegal liquor outlets.
A lawyer, Danie Cronjè, who specialises in liquor-related matters, believes that the government needs to find the underlying cause of binge drinking in the country instead of placing bans.
Cronjè said he was confident that tightening liquor laws was not going to reduce the excess amount of drinking. He stated that the longer illegal traders continued trading, the longer consumers would support them.
"Until the illegal outlets are either brought into the fold by making it possible for them to get licences or they are closed down, the laws on the controlled access of alcohol won't work," Cronjè said.
It is worth noting that illegal traders ply outside licensed liquor hours. One can get alcohol from them as early as 5am or as late as 12 midnight.
An old lady from Cosmo City in Johannesburg, who requested anonymity because of the illegal business she conducts, told Briefly.co.za:
"It is about surviving, my brother. As you know things are tough in South Africa. There are no jobs around and illegally selling alcohol is the cheapest way of taking in a few bucks.
"I do not have trading hours. If a customer walks in at 6am wanting beer to cure his hangover then I do not have a choice. I just sell it to him. This is life and in life one has to make a choice in order to survive.
"I can't afford getting a liquor licence and if they made them more affordable and accessible then I would have one."
Conclusion
Perhaps a leaf can be taken from the book of the successful ban on advertising tobacco products due to their dire health effects. South Africa became a leader in banning all tobacco advertising in 1999. This has racked in remarkable results.
Information from the Cancer Association of South Africa shows that cigarette consumption in the country fell. The percentage of adult smokers in the country has since dropped from 32% to 28%.
The coronavirus brought into sharp focus the critical importance of basic hygiene and physical distancing.
South Africa has its share of violence against women and children and the drinking problem the nation has is one which can never be 'socially distanced away from'.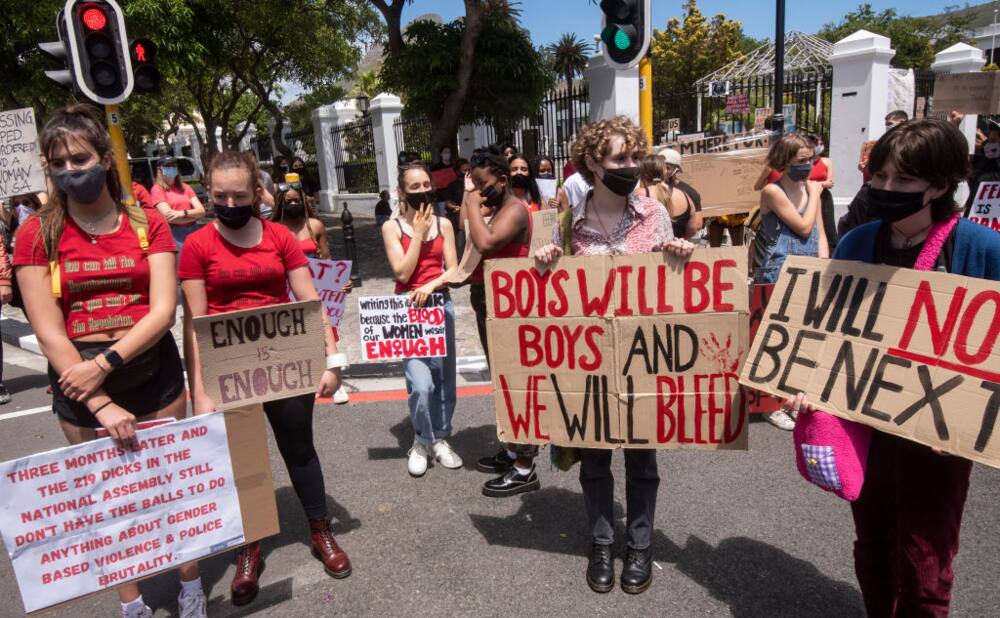 With the festive season now upon us, the effects of alcohol will be heavily felt on our roads, homes and public places.
December mirrors the sad reality of alcohol abuse. And the TV alcohol adverts keep roaring louder. Even though they promote responsible drinking, very few people actually care to listen to the message.
Enjoyed reading our story? Download BRIEFLY's news app on Google Play now and stay up-to-date with major South African news!
Source: Briefly.co.za