The River 2 on Mzansi Magic Teasers: January 2021
Having the upper hand in situations is the one thing that prompts most people to go against what they believe in and stand for. The quest for one to guard their interests leads to some of the most selfish decisions. The River 2 on Mzansi Magic brings out the theme in the best way. Check out the details of The River 2 on Mzansi Magic teasers for January 2021 for more details on what to expect from the show.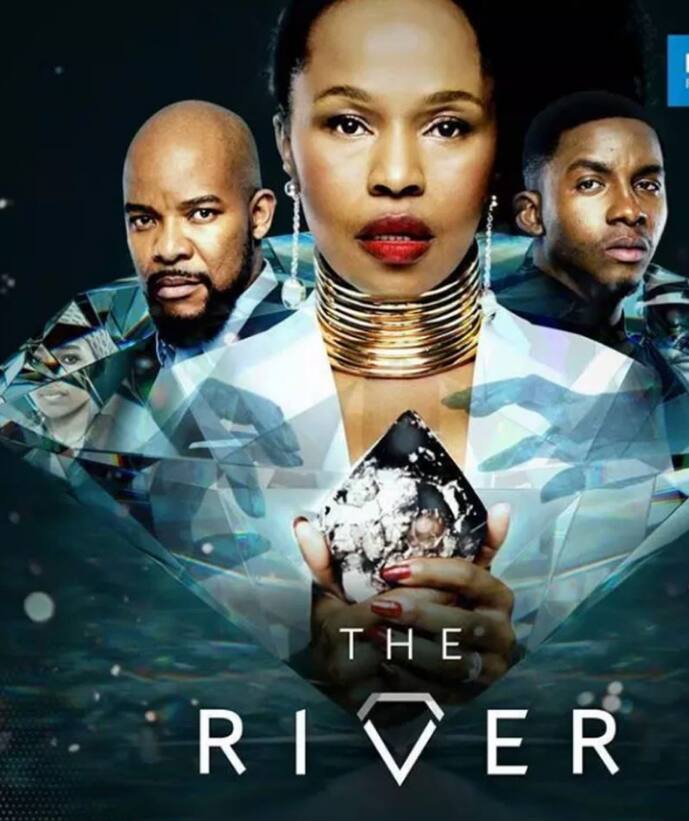 The River 2 on Mzansi Magic brings out the conflict that exists between two families and how much the members are willing to do to guard their interests. The conflict results in enmity between the rivals, and despite the numerous efforts to ensure that everyone has a share of the cake, one party always seems to have more power. The River 2 on Mzansi Magic teasers for January 2021 provide snippets of what you should prepare for in the oncoming episodes.
The River 2 on Mzansi Magic teasers for January 2021
In the most recent The River 2 episodes, Cobra was in a fix as all his plans were hitting a dead end. The pressure from the oncoming elections seemed to be taking a toll on him. How will he handle everything that is happening around him?
Episode 70 - Friday, 1st of January 2021
Decisions, Decisions!
Cobra plays mind games with everyone who is doubting him, and Mbali's situation takes a downward spiral.
Episode 71 - Monday, 4th of January 2021
Sister Sister!
Beauty tries to make Paulina come back to her senses, although it looks like Cobra is planning to do something to harm her. Meanwhile, Zweli tries to wrap his head around some shocking news.
Episode 72 - Tuesday, 5th of January 2021
Old Wounds
An unexpected thing happens to the members of the Dikana family, and Cobra's old friend comes to his rescue.
Episode 73 - Wednesday, 6th of January 2021
Daddy's Little Girl
An enemy threatens the elections at Refilwe and Mbali goes through a life-threatening experience.
Episode 74 - Thursday, 7th of January 2021
High Noon!
Zweli gets more than he had prepared for, and the election battle causes a tense atmosphere in the Mokoena house.
Episode 75 - Friday, 8th of January 2021
The Sunny Side of Life
Beauty comes up with new plans for her friend's campaign, and the relationship between Mbali and Zweli hits another new low.
Episode 76 - Monday, 11th of January 2021
Womandla!
Zweli receives a frantic call that turns everything upside down, and Cobra comes up with another plan to humiliate his opponents.
Episode 77 - Tuesday, 12th of January 2021
The Escape!
Zweli makes a hasty decision about his future, and Cobra's allies come up with another plan to do away with their competitors once and for all.
Episode 78 - Wednesday, 13th of January 2021
A Matter of Life and Death!
Paulina comes to terms with the dark side of politics, and the Dikanas face many obstacles.
Episode 79 - Thursday, 14th of January 2021
Different Lanes
Zweli's attempts to save those that he loves make him face an unpleasant surprise.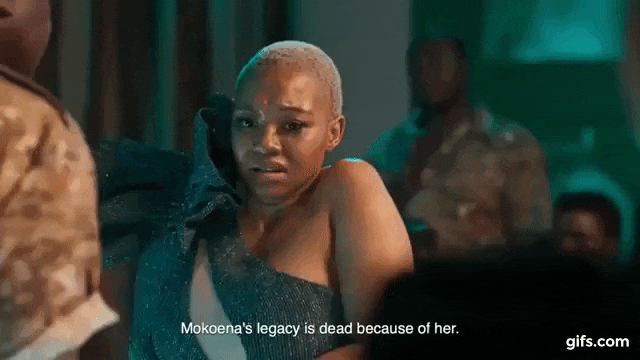 Episode 80 - Friday, 15th of January 2021
Hanging Hopes
Mbali conspires with an old foe to come up with a new plan, and when their plan fails, they turn to desperate measures. Meanwhile, Beauty comes bearing shocking news for Paulina.
Episode 81 - Monday, 18th of January 2021
Mbali-Centric
The members of the Dikana family try to come to terms with the events of their worst day, and one of Cobra's closest friends betrays him.
Episode 82 - Tuesday, 19th of January 2021
Losing To Win
An unusual thing happens when Cobra and Paulina's plan bears fruits.
Episode 83 - Wednesday, 20th of January 2021
Home Sweet Home!
Lindiwe comes face to face with something from her past, and the new leader at Khanyisa Diamonds takes over the company.
Episode 84 - Thursday, 21st of January 2021
Down, But Not Out
Nomonde realises the consequences of the decisions that she made, and Lindiwe goes through an experience that threatens his street smartness.
Episode 85 - Friday, 22nd of January 2021
Roseline Khumalo
Nomonde makes a careless mistake, and it puts her at the risk of being attacked by some of the most influential people. Meanwhile, Tumi worries about an old enemy coming after her.
Episode 86 - Monday, 25th of January 2021
A Joyless Ending
Tumi's anxiety gets the better part of her, and she contemplates making the first move before her enemy strikes.
Episode 87 - Tuesday, 26th of January 2021
Walk Away
Cobra makes up his mind to risk it all for the sake of revenge, and Zolani gets into a situation whose outcome will significantly influence her life.
Episode 88 - Wednesday, 27th of January 2021
Rock Bottom!
Flora gives an unexpected reaction to Tumi's latest dilemma, and Zolani gets another opportunity after a dreadful experience.
Episode 89 - Thursday, 28th of January 2021
Game Over!
Lindani takes pride in the glow of being a hero, and Lindiwe's wrongdoings threaten her existence. How will she deal with the delicate situation?
Episode 90 - Friday, 29th of January 2021
Heartless
Nomonde's traumatic experience make her lose faith in everyone around her, and Lindiwe grows cold to everyone, and her change in attitude shocks everyone around her.
Cobra
Cobra's manipulative behaviour leads him to take advantage of people, and he ends up influencing the election results. Luckily, his plans lead to Paulina's success, and he promises to do everything that it takes to revenge. Will he harm himself in the course of his plans?
Zweli
Zweli's relationship takes a toll on him, and he receives some news that leaves him shocked. His attempts to salvage the situation makes the relationship worse, and his decision to do something hasty makes everything worse. Will things ever get better for him?
The River 2 on Mzansi Magic teasers for January 2021 provide hints of what you should expect from the show. If you wish to find out more details on what to expect, be sure to tune in to Mzansi Magic every weekday at 19h00.
READ ALSO: Young Love teasers: January 2021
Briefly.co.za recently published interesting details about Young Love teasers for January 2021, and the gist about what will happen to Nandini and Sudha is mind-blowing.
You will be shocked by how much Nandini is going to endure the dilemma she is in.
Source: Briefly News