In an attempt to ensure that fans keep getting the best of the entertainment offers from the production team of The Queen teasers, there has been a consistent reshuffling of the cast members. The recent addition of Jessica Nkosi, Rosemary Zimu, Menzi Ngubane, and Kuli Roberts has made the television drama series exceptionally interesting to the level that no fan wishes to miss out. As the show continues this year, you cannot expect anything short of the best experience from Ferguson Films.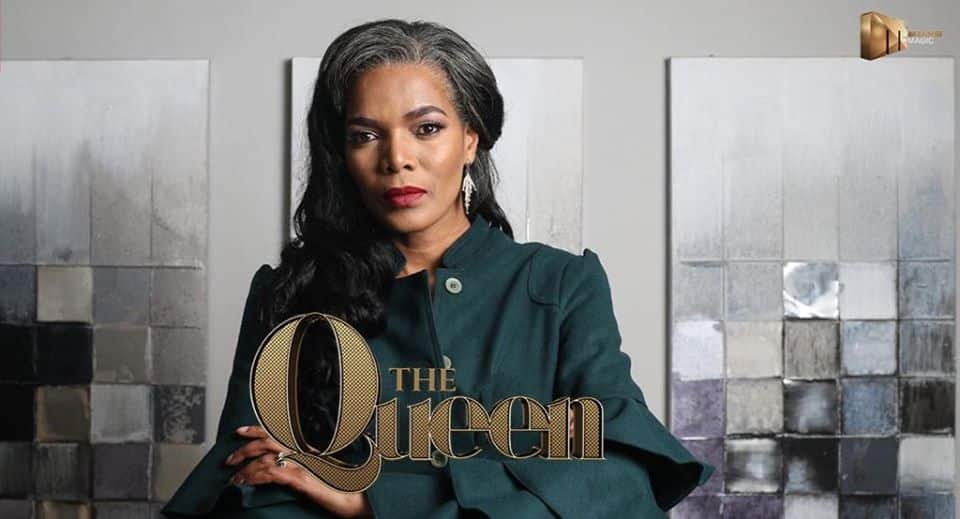 The last episode in the previous year showed how Kagiso became very upset while trying to fix his mistakes and how Vuyiswa planned to blow the whistle even though she did not have any evidence to show. This year, you will see how an unexpected guest infuriates the Khozas and how the Mpilo Energy Juice gang strives to get themselves out of their recent setback. Get ready for the best experience so far as you watch the episodes of The Queen teasers this month.
The Queen January 2021 teasers
Truth be told, several things are happening in the television drama series, which gives a mixed feeling. However, irrespective of who you are, the interesting thing is that there is something to learn from this highly engaging series. Below are the highlights of what to expect this month in The Queen teasers TVSA.
Episode 115 - Friday, 1st of January, 2021
Title: Convulsions
Kagiso becomes nervous as the police get to Goodness before him. Also, the Zulus are anxious because doctors cannot update them on Patronella's exact issues.
Episode 116 - Monday, 4th of January, 2021
Title: Hand in the cookie jar
Kagiso feels more guilty as the condition of Goodness deteriorates. Then, Patronella, together with her crew, lands herself in more problems beyond what she anticipated.
Episode 117 - Tuesday, 5th of January, 2021
Title: Find solly
The Khozas get a guest that they are not expecting, who also infuriates them, while the Mpilo Energy Juice gang strives to get themselves out of their recent setback.
Episode 118 - Wednesday, 6th of January, 2021
Title: For goldfinger and diamond
Hector is resolute that somebody has to pay for Solly's crimes, while Mziwoxolo intends to ensure that the Khozas pay for what happened to Goodness.
Episode 119 - Thursday, 7th of January, 2021
Title: It doesn't add up
Goodness plans to give Kagiso another surprise as her condition begins to improve. More so, Mjekejeke commences investigating why there is no increase in the numbers around Mpilo Energy Juice.
Episode 120 - Friday, 8th of January, 2021
Title: The Cost Of Living
Vuyiswa has more disheartening information to share with the Mpilo Juice investors.
Episode 121 - Monday, 11th of January, 2021
Title: Ghosts from the past
A spirit from the past sends Brutus and Noma spiraling, while Siyanda scrambles to survive again.
Episode 122 - Tuesday, 12th of January, 2021
Title: What's in that bag?
A blast from the past wakes up the feelings Noma nursed in the past, while Siyanda is confused about what to do with a lucrative find.
Episode 123 - Wednesday, 13th of January, 2021
Title: Charles!
Noma grapples with the feelings that Charles reawakens for her, while Siyanda makes a radical move that she possibly will bite her fingers over later.
Episode 124 - Thursday, 14th of January, 2021
Title: Livers must be destroyed!
Charles and Brutus have a showdown that does not go well. More so, Thato begins to marvel on the source of the money with Siyanda.
Episode 125 - Friday, 15th of January, 2021
Title: Double booking
After a life-altering decision that Brutus makes, he is surprised by what he gets in return. Then, the reckless behaviour of Siyanda costs someone their life.
Note that the episodes for Monday, 18th of January to Friday, 29th of January, 2021 are not available. Nevertheless, as soon as they are available, you will get the update from this website. So, kindly bookmark this page to get the latest update.
Kagiso
Kagiso is upset because the police get to Goodness before him. Considering what he had done, he feels more guilty as Goodness' situation deteriorates. Nevertheless, as the condition of the latter improves, she plans on giving Kagiso a surprise. What do you think it would be, and does this make the situation things any better? Find out as you watch this month's episodes.
Siyanda
After all that she had been through, she struggles to survive again. In the process, she finds herself in a state of confusion about what to do with a lucrative find. With the radical move that she makes, will she possibly will bite her fingers over it later?
Now that you have caught a glimpse of what the episodes of The Queen teasers for this month are about, can you see reasons why you cannot afford to miss the series? Remember to join other fans across the country and beyond as the TV series broadcasts on Mzansi Magic at 21h00 every Monday to Friday.
READ ALSO: The Evil Eye Starlife cast, cast real names, plot summary, full story, episodes, teasers
Besides the clan of witches called the Daayans that The Evil Eye soapie series focuses on, as published on Briefly.co.za, the show examines the lives of Piya and Ansh, two people who are ignorant of their inherent powers.
If you are looking for a TV drama series to watch, The Evil Eye is one you should consider because it offers quality entertainment at its best. While the series is presently on air, you can get yourself acquainted with the plot summary, storyline, and some of the cast members' names.