Featured: South Africa must give young people a reason to vote
Placards with creative slogans, catchy chants and vibrant spirits are how you would describe a South African protest. Protests that are often led by the South African youth. Young people know how to mobilise themselves and can take up responsibility so why are political parties and the IEC finding it difficult to get young people to the polling stations? The answer could simply lie in adapting to the needs and demographics of the young voter.
PAY ATTENTION: Click "See First" under the "Following" tab to see Briefly.co.za News on your News Feed!
By Sheilan Clarke - Freelance Journalist
Firstly, why would parties need them to vote?
South Africa is a youthful nation. With around a third of the population being between 18 and 34, young people literally could change the political landscape if they wanted to. Voting apathy among youth has always proved worrisome for political parties, the IEC and civil society alike.
By not voting, not only would it mean that many people decided against using their voice in the democratic process but it also means that the outcome of an election is only determined by a small number of people.
Election results have a bearing on every single South African — those eligible to vote or not. Even though this democratic right to vote is a choice as section 19 of the Constitution states that everyone has the right to make political choices, which includes the right to vote (meaning you are free to make this choice or not), you need to look at what this means for everyone's lives over the next five years and so on.
How is South Africa's democratic electoral system represented in Parliament?
Our Constitutional democracy is governed under the proportional representation electoral system. This means that political parties get seats in Parliament in direct proportion to the number of votes they get in an election. Effectively, every vote counts.
If you do not vote, you run the risk of having your preferred political party not getting a seat in Parliament, thus potentially not having your interests represented in Parliament.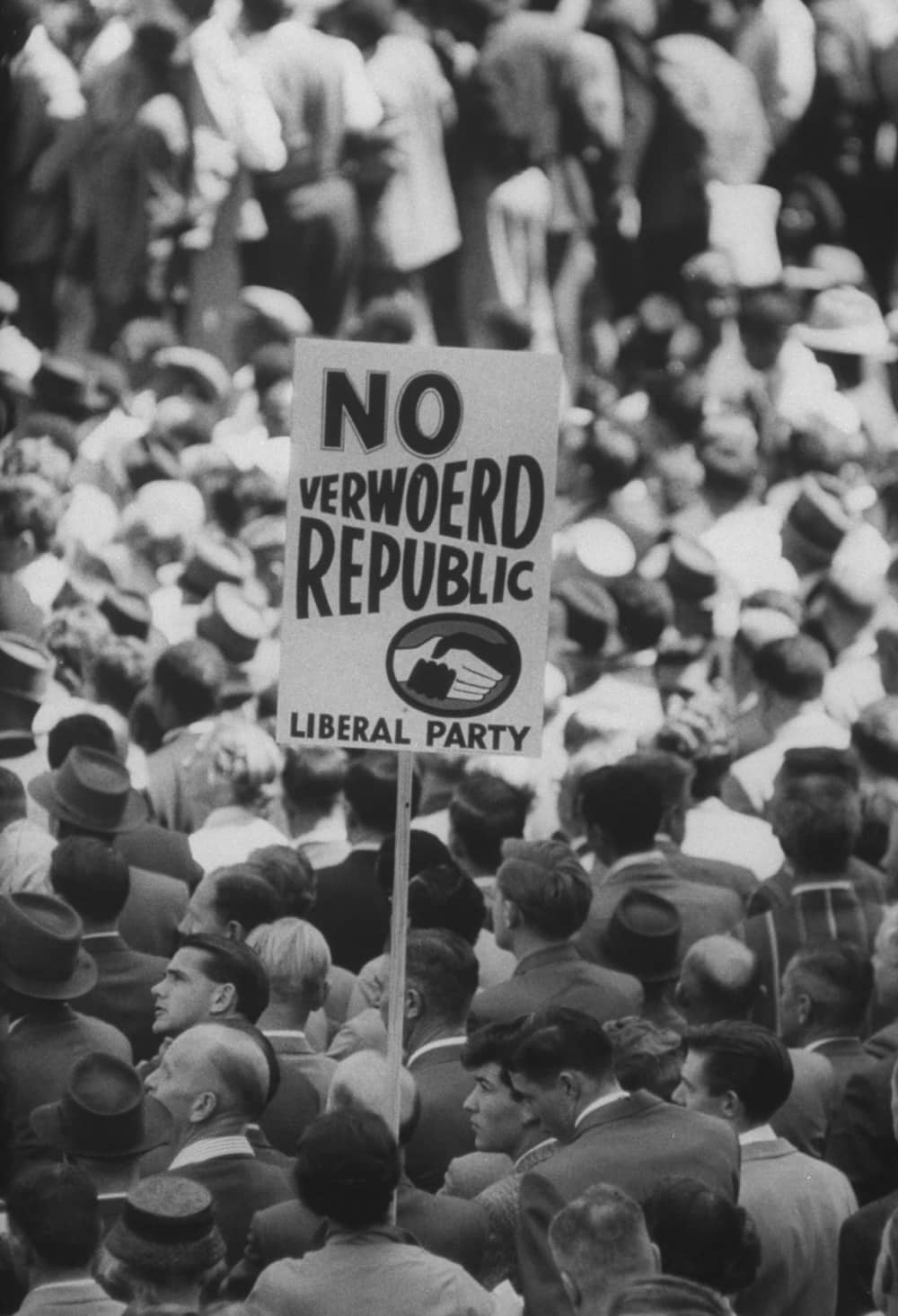 Representation Matters
In my experience engaging with young South Africans countrywide over the years, one sentiment has always been consistent — young South Africans do not feel represented by the current political choices out there.
What do I mean by this? Representation in terms of gender, race and sexual orientation. For the youth, it comes down to "lived experiences" as the ability to relate to a particular part of a community.
After the 2019 general elections, we had seen a record number of young MPs being sworn into Parliament. This was largely hailed by many but there is still room for improvement.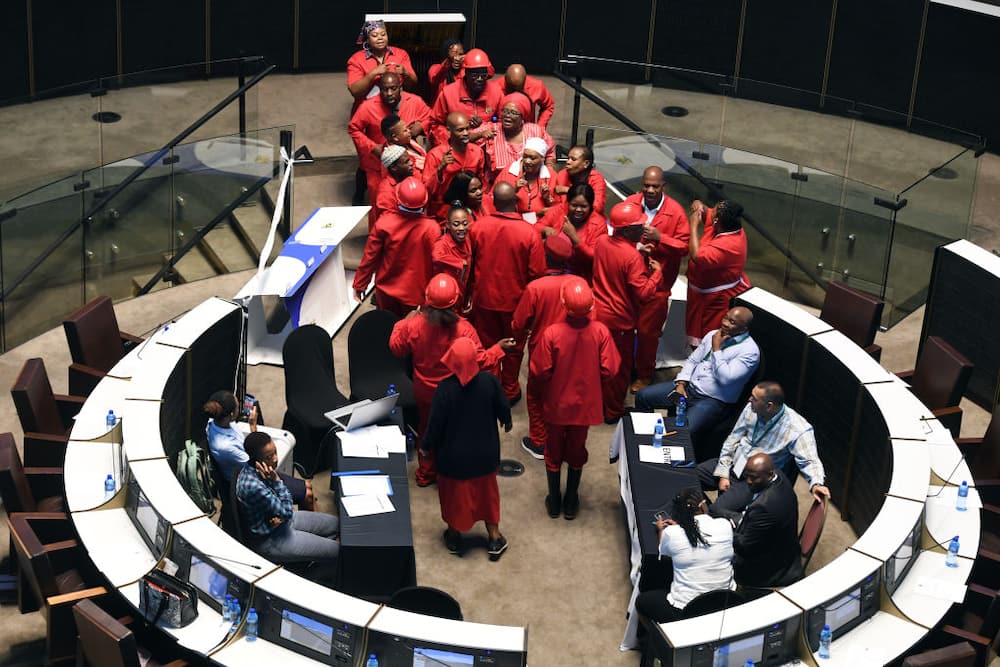 These days representation matters more as we seem to shift away from a conservative norm and young people are more open and vocal about issues that would largely have gone unspoken many years ago. So to be represented by a political figure could make young people feel that they matter and thus make them feel that their vote matters too.
This is therefore something political parties should keep in mind when they draw up their party membership lists. Although it is one thing to "meet the quota" of women, youth, LGBTQI+ etc, it is imperative for these public representatives to have a voice within the party political structures.
There have been instances in Parliament and Cabinet where MPs and deputy ministers were only given responsibilities to a certain point because they are "too young" or "inexperienced".
Mkhuleko Hlengwa of the Inkatha Freedom Party once explained at a youth event hosted by YouthLab and My Vote Counts that when he first entered Parliament in 2012 at the age of 25, he was met with what can be termed as "ageism" from fellow MPs.
Despite him having earned his place at Parliament like everyone else, he was treated differently because of his age. This is something all political parties should avoid if they want to gain the trust of youth voters and even potential young political leaders.
Include Youth Interests In Policy-Making
Policy development in our legislatures is also an area where attention needs to be shifted to youth if we are to entice them to vote. The thing is — young people feel they do not relate to current policies or their needs are not met through current legislation.
It's one thing to talk about fancy stimulus packages, infrastructure and the like, but it doesn't address the direct needs faced by young South Africans. These needs being jobs, a sufficient education system, safety especially when it comes to gender-based violence and affordable internet access.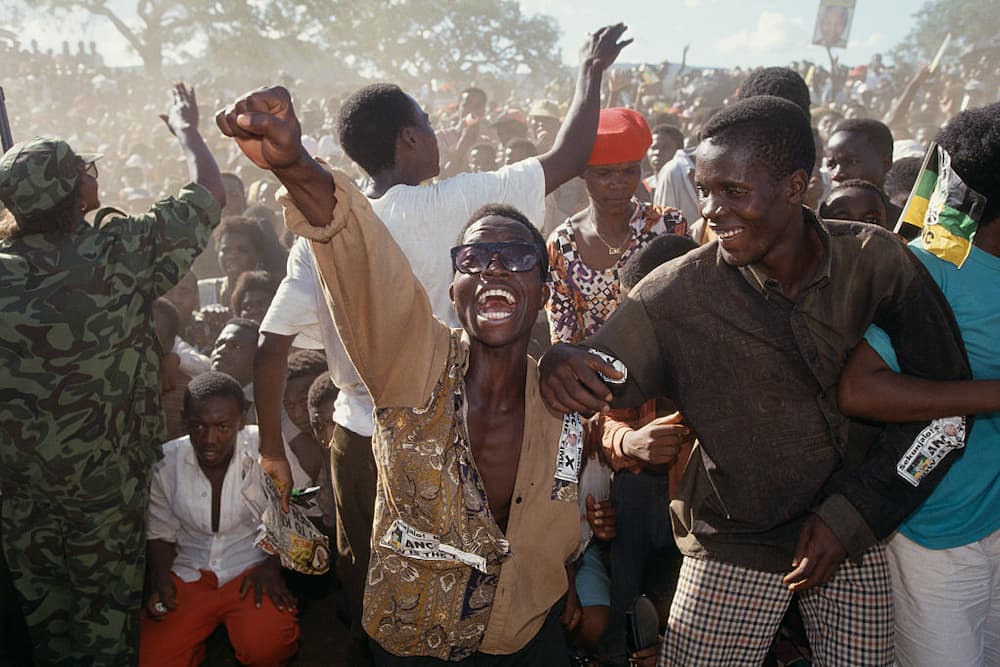 However, there is a policy that relates to young people, the National Youth Policy 2020-2030 (NYP). Youth activists have labelled this as a toothless document that only served as a box-ticking exercise for the Department of Women, Youth and Persons with Disabilities.
In it, elaborate plans are loosely laid out about addressing the rising unemployment numbers, access to healthcare and fostering social cohesion to name a few areas, yet nothing concrete or even sustainable has been achieved since its first conception in 2009.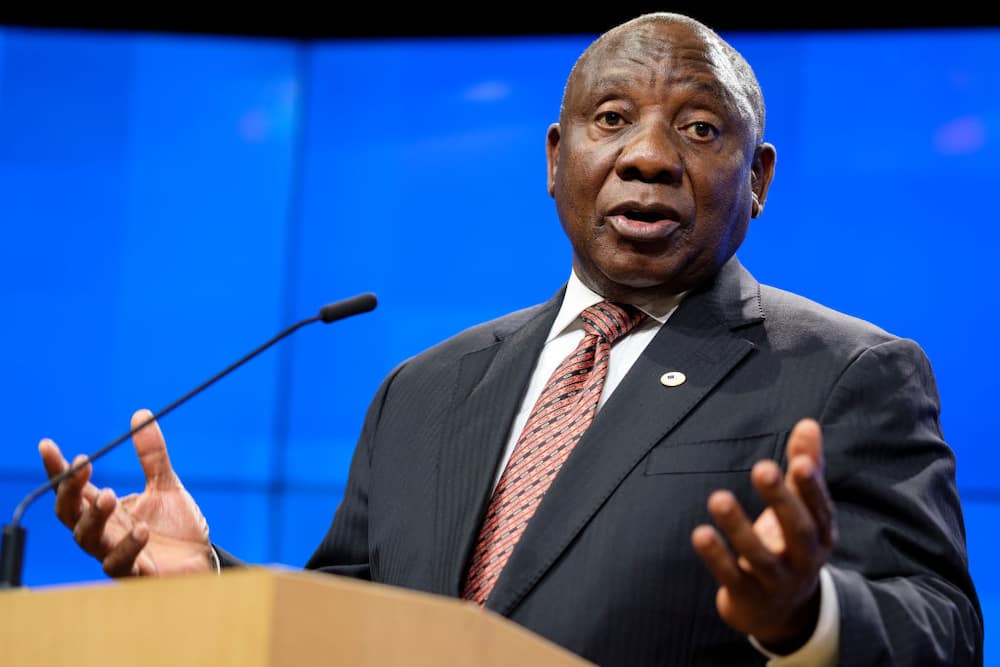 In fact, the NYP 2020-2030 is a literal copy and paste from the previous 2015-2020 version with little to no progress made on the goals and targets set out in the document.
There are two major problems with the National Youth Policy and every piece of legislation or campaign manifesto. These problems lie in the language used as well as its accessibility.
Get with the lingo
Have you ever read a bill from Parliament or heeded the call to submit public comments on draft bills? Have you managed to read political party campaign manifestos to help you decide who to vote for?
Many people, mostly young people are reluctant to engage in the complicated and jargon-filled language used in policies and campaign manifestos. These manifestos, for example, can be up to 70 pages long and it details the political party's intentions and promises should they be elected to office.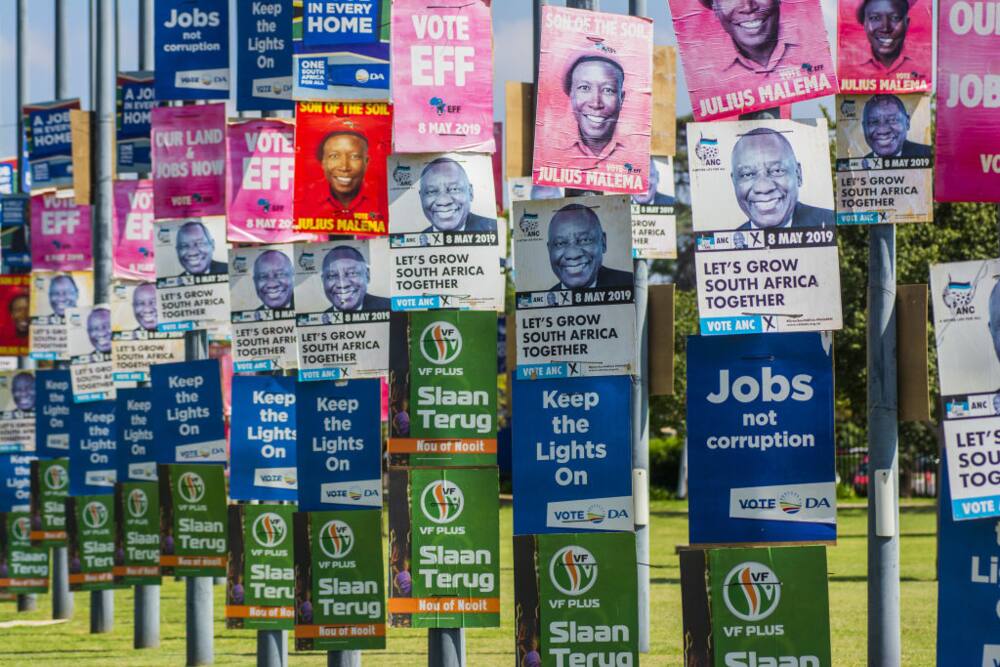 Civil society organisations have tried, despite funding constraints, to alleviate this issue. There have been youth organisations that have had "policy hacks" to try explain important laws that are relevant to youth.
Some have even tried summarising these into engaging infographics. Again, a lot still needs to improve in getting this information packaged in a more digestible format that makes it easier to engage with.
How can you make an informed vote at the polls without having all the necessary information to help you make the decision?
Sharing is caring
In addition, where to access this information proves to only be for a privileged few. We should never forget that the digital divide in South Africa is still quite large.
Only a small percentage have constant and stable access to the internet and social media.
The social and political debate also seems to take precedence on social media platforms like Twitter, thus excluding those from informal and rural areas. It's rare to find information on bills and party manifestos at public libraries, civic or community centres.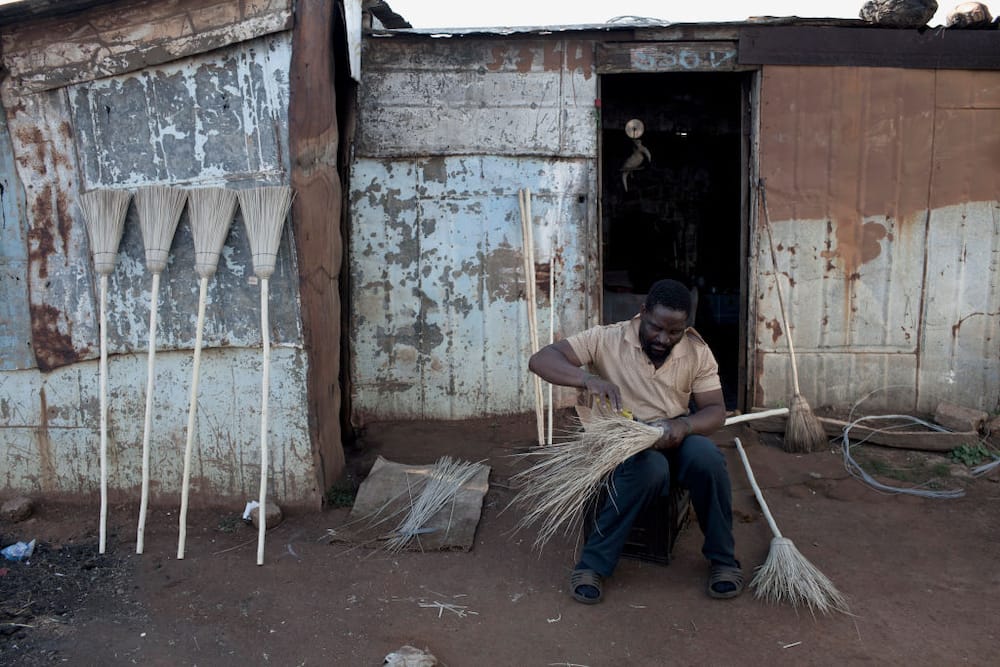 Constituency offices should be the first point of reference for communities regarding anything socio-political but many of these are not always operational or community members don't know how to engage with them.
This is by far the easiest place for parties to start if they want the youth vote. Make the language more inviting and engaging and keep in mind the various types of languages spoken around the country.
This would make people feel like they belong in the political and electoral space and have a stake in the democratic process that can help shape their livelihoods and for those around them.
The Desmond Tutu Centre 4 Leadership (C4L) has, in the run-up to the 2019 general elections, done its bit in the name of civic education by putting out The WeighBridge Magazine. The magazine is aimed at the youth and explores political, electoral and social issues from all angles.
Chuck Stephens, who heads The WeighBridge at the C4L says that in his experience, working with young people, particularly in Mpumalanga, there seems to be a born free generation that is not slavishly African National Congress or Inkatha Freedom Party supporters as their parents may be.
"The WeighBridge is probably as much a product of change [in society] because, in the heyday of triumphalism, you could not easily publish a magazine like this.
"The rising awareness of state capture, in particular, has helped to create conditions for debate instead of group-think," he said.
This is an interesting point because, with the rise of corruption and internal party squabbles, there seems to be more interest in what's going on in our political arena.
When the Economic Freedom Fighters entered the political gauntlet in 2014, there was this buzz of excitement among young South Africans who have always felt excluded from mainstream politics.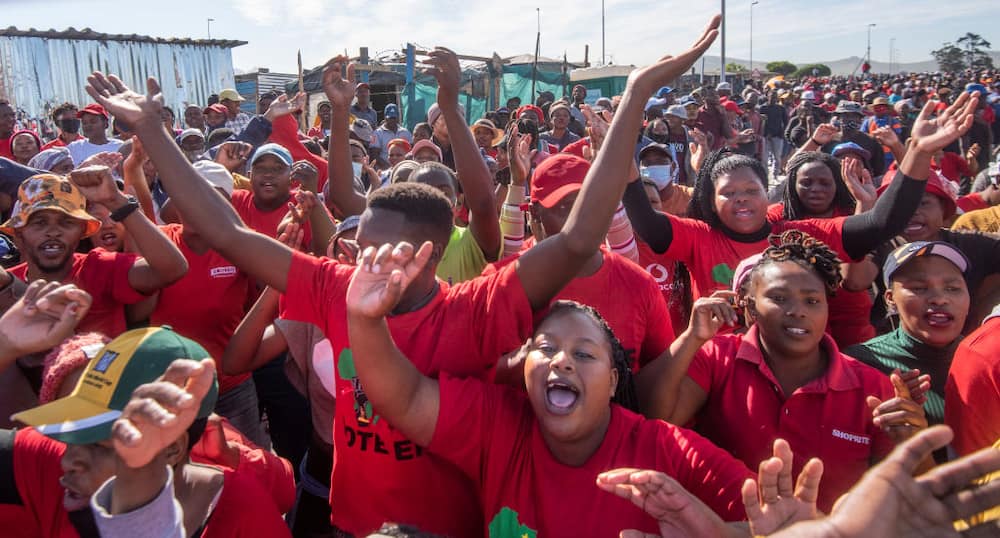 The overalls, the relatable language, the "swagger" made young people feel they had finally found a place in our democracy. Even though the EFF claimed to be a party for the more youthful and "average Joe" South African, corruption soon had to cloud all of this for the party.
This made young people feel disillusioned again and maybe even felt used by the party for its own political and financial gain bringing us back to the need to get (and keep) young people voting at elections.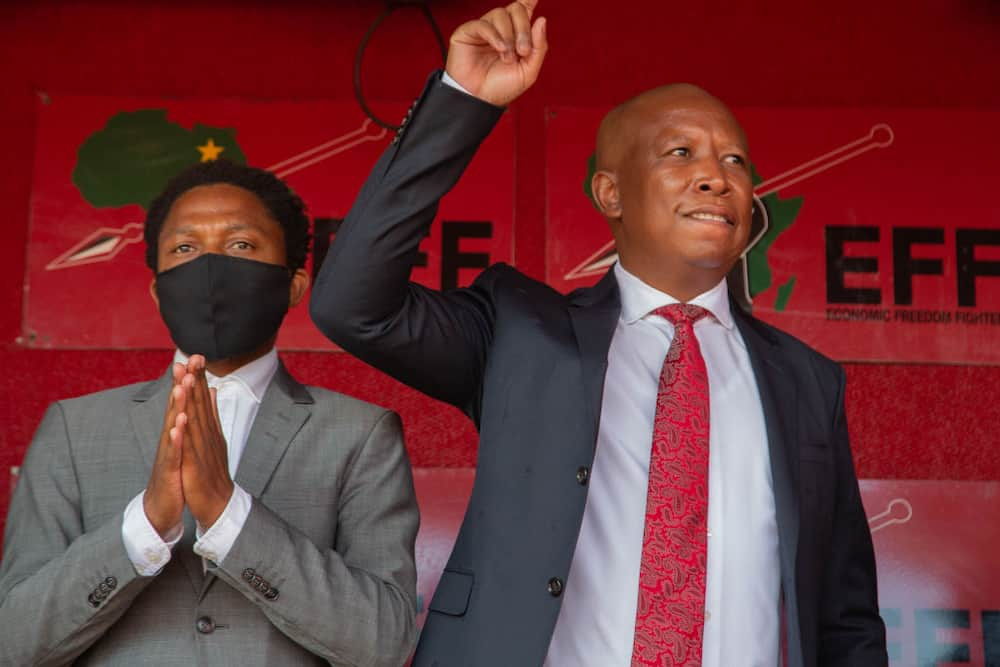 Conclusion
If political parties want to get more young people to vote for them, they need to be mindful of how to approach this new, "woke" generation. It is a generation that recognises that in order for change to happen, habits need to change.
However, political parties and the IEC seem to struggle with this concept.
Enjoyed reading our story? Download BRIEFLY's news app on Google Play now and stay up-to-date with major South African news!
Source: Briefly.co.za