In Isono teasers for January 2021, Mary prevents Gabriel from getting baptized and demands he stops dating Abiola. She is afraid her drug trafficking business will fail if Gabriel quits. Gabriel wants to get baptized and start a new life. Meanwhile, Hashim and AB's rivalry is getting dangerous. Hashim wants to kill AB to remain in control of the prison, but Gabriel helps AB take over the prison.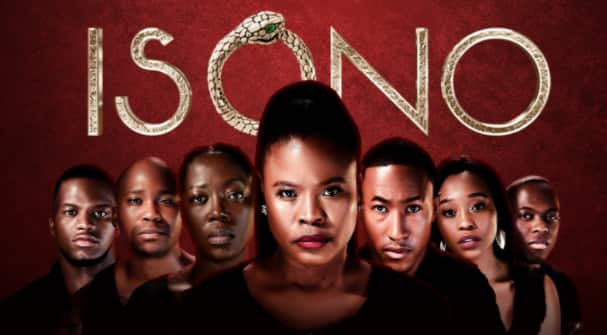 Isono is a unique drama series because it reveals how evil people in society hide behind religion, family, and charity. Mary continues to fool the community by sponsoring the orphanage and taking up performing church leadership roles.
Isono January 2021 teasers
You will love how events in Isono turn out. Every plot falls into place with the other as Gabriel strives to stop his mother's evilness. The worst and better days for virtuous Isono characters like Gabriel are yet to come. Here are the most anticipated January 2021 highlights:
4/01/2021: Monday (Episode 57)
Jumima and Mary discover that an anonymous person has been taking care of the burnt orphanage grounds, and Gabriel feels guilty about hiding secrets from Abiola. What is he hiding from her?
5/01/2021: Tuesday (Episode 58)
Gabriel is in trouble after someone gets killed because of his actions. Simon and Millicent's problems intensify, and Mncedisi keeps Esther away from Makwande because he fears losing her to him.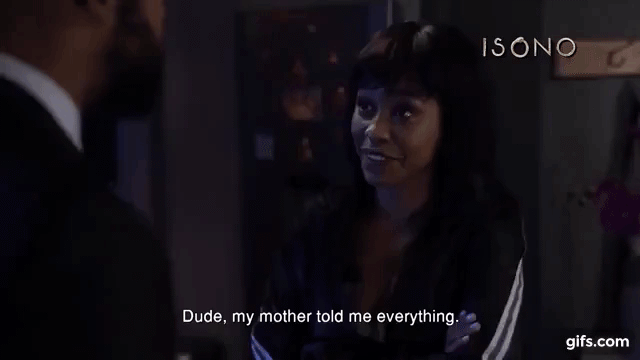 6/01/2021: Wednesday (Episode 59)
Gabriel protects himself by persuading Mary to hand over the drugs to Abednego. Mncedisi convinces Esther to sing at his political launch event after learning that Nceba is also eyeing the MES position. Makwande's father requests him to return home. Will Makwande move out of Mam Lili's house?
7/01/2021: Thursday (Episode 60)
Mary and Gabriel get into a disagreement because of the mess in the drug business. Millicent opens up what she has been concealing in her heart while Esther hides the love she feels for Makwande.
11/11/2021: Monday (Episode 61)
Gabriel explains to Mary his plan to help AB take over the prison territory. Abiola begs Mary to stop drug abuse in the community, and the minister invites Mncedisi to a private meeting. Zakwe and Lesedi are inseparable because their romance is flourishing.
12/01/2021: Tuesday (Episode 62)
Mary and Abednego renew their agreement, and Mncedisi's patience finally pays off after he desperately waited for an opportunity to talk to Mary. Millicent makes a fool out of herself because desperation is consuming her.
13/01/2021: Wednesday (Episode 63)
Millicent turns herself into a diva while auditioning dancers for a night event she will be hosting at Salacious. Esther pretends to be a supportive girlfriend to Mncedisi. Meanwhile, Hashmi and AB strike a deal.
14/01/2021: Thursday (Episode 64)
Mary's plans throw Gabriel into a challenging situation. Esther and Mncedisi argue because she inquired more about his political affairs, and Simon tries to ruin Millicent's party.
18/01/2021: Monday (Episode 65)
The prisoners are anxious about the prison's visiting day. Esther and Mncedisi's relationship gets worse, and Simon accepts a life-threatening deal. Gabriel neutralizes Mary's dangerous plan to protect the children from landing in jail.
19/01/2021: Tuesday (Episode 66)
Abednego puts Gazati in his place as soon as he regains control over the situation, and Mary reveals some secrets to Gabriel to prevent him from starting his life afresh. Esther feels like breaking up with Mncedisi, and chaos erupts during Simon's party.
20/01/2021: Wednesday (Episode 67)
Mary's plan to use a press conference to mend her image in society fails. Noluthando fires Simon when Millicent snitches on him. Gabriel decides to get baptized by the church.
21/01/2021: Thursday (Episode 68)
Abednego and Hashmi are at war over the prison territory because each one of them wants to dominate. Lesedi is at crossroads regarding accepting or rejecting to be adopted, and Simon is losing interest in his dating life.
25/01/2021: Monday (Episode 69)
Titi exposes dark secrets in public, and this compels Gabriel to reconsider his decision to turn over a new leaf. Hashim resolves to kill AB, and Lesedi chooses her family over Zakwe's love.
26/01/2021: Tuesday (Episode 70)
Abiola feels hopeless because nothing seems to work out for her, and Gabriel discovers the shameful secrets that Makinde's family is protecting.
27/01/2020: Wednesday (Episode 71)
Gabriel and Mary argue when she attempts to stop him from getting baptized and requests him to break up with Abiola. Esther makes herself the Voice of Grace orphanage's leader when she learns that Lesedi will be adopted soon.
28/01/2021: Thursday (Episode 72)
Tragedy strikes when Gabriel extends a helping hand to the Makinde family, and Abednego rejects Gazati. Simon endures public humiliation while Lesedi receives shocking news.
Zakwe and Lesedi
Their thriving romance comes to an end abruptly when Lesedi chooses her family over Zakwe. She agrees to get adopted, but something happens that might prevent the adoption from taking place.
Esther and Mncedisi
Esther and Mncedisi's romance turns sour when he prevents her from digging deep into his life. Esther is in love with Makwande, but she remains Mncedisi's supportive girlfriend. Mncedisi meets the minister in private to help him beat his political rival, Nceba.
Watch the thrilling episodes of Isono teasers for January 2021 on BET from Mondays to Thursdays at 21h30. Tune in for a repeat of each previous night's episode at 18h00 from Tuesdays to Fridays. Due to public demand, the show treats viewers to the omnibus on Saturdays from 09h30.
READ ALSO: Skeem Saam teasers: January 2021
Briefly.co.za notes that Cindy changes the CCTV cameras as Rovuwa as soon as she suspects her colleagues are doing mischievous things at their workplace. She catches Lehasa and Chef Kgosi doing exactly what she suspected.
Lehasa is not on talking terms with Fanie because she also discovered the underhand deals he does at work. Tension builds up at Rovuwa when Cindy decides to resign. Skeem Saam teasers for January 2021 has more juicy details about the show.