Q&A with Zolani Mahola: Inspired by the #16DaysofActivism Campaign
- Zolani Mahola had a chat with Briefly.co.za about her latest projects and her life as a performer
- She shared details about her family life and what she hopes to achieve in the future
- Mahola gave some advice to aspiring South Africans musicians about how to handle getting into the business
PAY ATTENTION: Click "See First" under the "Following" tab to see Briefly.co.za News on your News Feed!
South African singer, actress and transformational speaker Zolani Mahola spoke to Briefly.co.za about her latest projects and her life as an entertainer.
Zolani is involved with a women empowerment and anti-gender based violence campaign called #GiveHerACrown. 16 proudly South African artists lend their voice and talent and made 16 beautiful fine art crowns and #GiveHerACrown will be selling it during this year's 16 days of activism to raise funds towards an anti-gender based violence programme in schools.
Zolani is best known for being the lead singer of the group Freshlyground, which was formed in 2002 in Cape Town. She is spreading her wings and pursuing her other passions. She chatted with Briefly.co.za about what makes her tick.
1. What made you decide to become a singer? What inspired your career choice?
"My becoming a singer wasn't really a choice I guess. I'm only very good at a couple of things and singing is one of them so it was the obvious choice."
2. What advice would you give to an aspiring South African musician?
"I would always say to a young artist that the more you practice and have fun with your instrument the luckier you get. Find what makes you unique and above all, it bears repetition. Have fun!"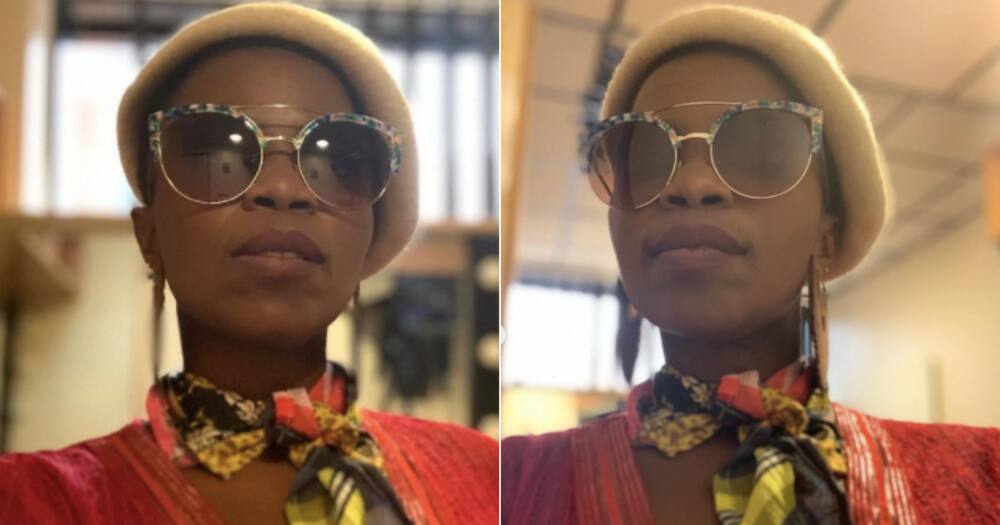 3. What is your favourite song to perform and why?
"I am currently loving performing my latest single Remember Who You Are because I wrote it during the lockdown, at a time when I needed to hear the message. The song is inspired by my ambassadorship of the #GiveHerACrown campaign."
4. Are you married and how many children do you have? Tell us a little bit about your family?
"I'm married and we have two sons who keep us intrigued and engaged. It's great to have young people around. They allow us to have a second childhood ourselves and want to do better for their world."
5. Who is your hero and why?
"I have more than one hero. I'm learning to be my own - some days easier than others. Those who have raised me. My kids. The many upstanding young and older people of all nationalities changing the world by being themselves. Fully."
6. What is your idea of a relaxed weekend?
"Time spent with my kids at home. No entertaining. No gigs. Just good company, good food and rest."
7. If you could go anywhere in the world, where would you go and why?
"If I could go anywhere at all it would be somewhere coastal. Blue sea. Warm. Fresh fish. Cold drinks. Sunshine, sunshine and more sunshine. Greece, Mozambique, Mexico? Take me!"
8. If you were given 1 million rand to do anything with, how would you spend it?
"I would pay off all my debt, being my home loan. I would put a chunk away for my kids' schooling and then I'd go away on that holiday Briefly.co.za offered me earlier! By myself!"
In similar news, Briefly.co.za had a Q&A with The Bold & the Beautiful's Don Diamont. American actor Don Diamont, best known as Bill Spencer Jr. on the critically acclaimed soapie The Bold and the Beautiful, spoke to Briefly.co.za, laying all his cards on the table about acting, what inspires him and whether Steffy and Bill will end up together.
Enjoyed reading our story? Download BRIEFLY's news app on Google Play now and stay up-to-date with major South African news!
Source: Briefly News