- James Baloyi has provided South Africans who use ride-hailing services with a much-needed platform
- Baloyi helped to develop an app to give users the opportunity to rate their experiences with drivers
- Briefly.co.za chatted to the DCheck co-creator to hear what ultimately inspired the initiative
PAY ATTENTION: Click "See First" under the "Following" tab to see Briefly.co.za News on your News Feed!
James Baloyi managed to turn a negative personal experience into an initiative to help South Africans.
With ride-hailing services still a relatively new concept in Mzansi Baloyi has created DCheck, an app to aid citizens in rating drivers.
Briefly.co.za chatted to Baloyi, who explained the story behind his initiative which isn't designed as a business, but rather a tool to assist:
"After an experience with a ride-hailing driver who was clearly intoxicated, I felt there was a strong need to help fight the battle against the rapid decline in the quality and safety of ride-hailing in South Africa especially."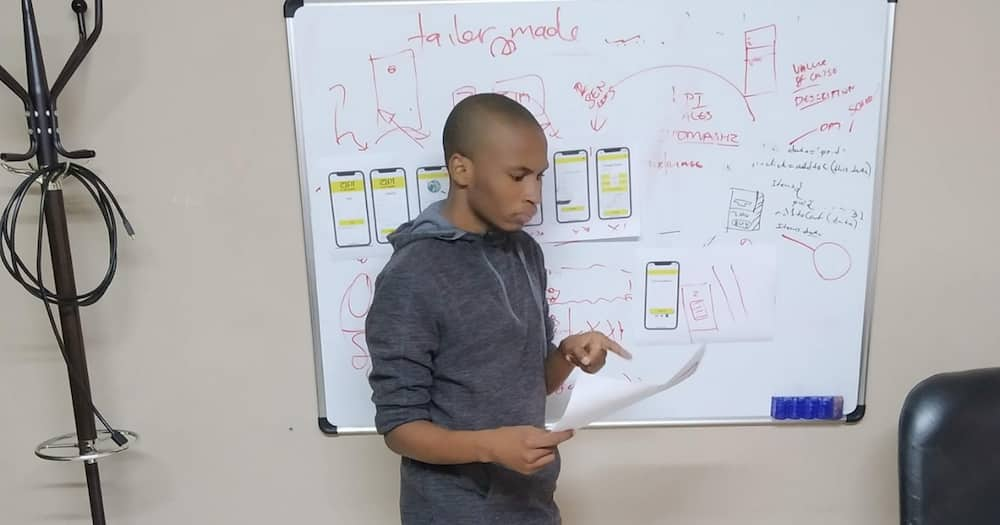 "We've seen incidents in the media where both passengers and drivers behaved in a very dangerous and reckless way. Seeing as there was no real initiative being taken by either the ride-hailing companies or government, I felt it fit to hit my partner up and build DCheck."
Baloyi revealed that he has some interesting future projects in the pipeline, explaining that:
"Currently, we're working on a solution to bring same-day deliveries to South African business. It's a problem that I've personally felt very passionate about since I ordered a pair of shoes and they took 3 weeks to arrive."
"As well as fuelling the e-commerce boom, I feel it will encourage more people to shift to a more digital lifestyle and hopefully reduce the spread of Covid and violent crime. With regards to DCheck, we're looking at adding more features, and broadening device support. We are being very careful though as we do need to consider ease of use before anything else."
When asked what advice he would have for Mzansi citizens with similar aspirations, Baloyi said:
"I think there are two ways to answer this question. From a public safety standpoint, I would encourage anyone to get on that keyboard and start building. We need more solutions that put public safety ahead of personal interests and profits."
"From a personal standpoint, don't be entitled, don't expect people to instantly want to use your app because you think it benefits them. It's a brutal journey full of disappointment, extreme lows and extreme highs."
"It's really no different from a well-meaning motivational speaker putting out a great self-help CD. Greatly rewarding when someone leaves a nice review, at the same time soul-crushing when someone calls it a data collection scheme."
When asked if the journey to this point had been difficult, Baloyi said it wouldn't have been a journey if it hadn't been tough:
"I don't think it would be a journey at all if there were none. There have been users who absolutely hate the app and have compared us to Cambridge Analytica."
"There are times when things just don't work, there's dealing with situations when users abuse the panic button - obviously not knowing that it is a little pricey for us. Keeping the app free is one of the bigger challenges, but we've committed to ensuring that it stays alive for the people who need it most."
The app is currently available to Andriod users but plans are in the pipeline to bring the app to more platforms soon.
Baloyi highlighted that the app is not a business and is free to use in a bid to keep as many South Africans as safe as possible.
Meanwhile, Briefly.co.za reported that so many people are ashamed of the jobs society tags as unimportant or low-class.
However, one man has taken to social media to boast about his hustle. The man, who was simply identified as the Muffin King, shared photos of himself dressed professionally for his job as a street hawker.
"Don't be ashamed of your hustle. Nobody will feed you if you go broke. I'm a proud street hawker," he captioned the post.
Enjoyed reading our story? Download BRIEFLY's news app on Google Play now and stay up-to-date with major South African news!