Gangaa teasers: January 2021
Interreacting with people from different walks of life must have exposed you to empathetic and heartless ones. The funniest thing about it is that everyone wears their personalities with confidence regardless of what anyone says about them. Learning how to carry yourself around such people is one smart way of ensuring that your boundaries are not crossed. The details of Gangaa teasers for January 2021 highlight how people with conflicting personalities interact.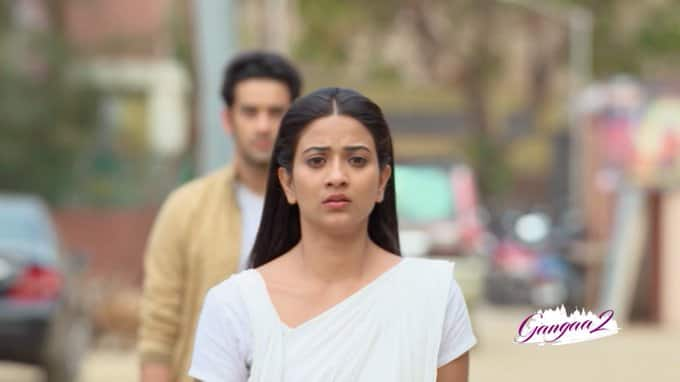 Gangaa is a thrilling show that features two love birds, Sagar and Gangaa, and what it takes for their love to bloom. Zoya does everything to bring them down and causes enmity to brew them. She ends up hurting those around the two love birds. Gangaa teasers for January 2021 provide snippets of what she will be up to in the oncoming episodes.
Gangaa teasers for January 2021
In the most recent episodes, Gangaa seemed to be on the fence about what she felt towards Sagar, who seemed impatient about some uncertainties in the relationship. The members of the Chaturvedi family looked like they were unsure about having Gangaa around. What will happen to her now that the world seems to be working against her?
Episode 27 - Friday, 1st of January 2021
Gangaa and Sagar agree to a challenge to complete the tasks assigned to them. The challenge will determine whether Gangaa will stay at the Chaturvedi house or return with Krishna. During the challenge, an unusual thing happens, and Sagar opts to give up on the fight for his family.
Episode 29 - Saturday, 2nd of January 2021
Krishna's speech at school about her favourite parent traumatises Gangaa; hence, she isolates herself and tries to come up with ways to stop her from being obsessed with her father. Later, she runs away with Krishna and leaves a note for Sagar. The members of the Chaturvedi family worry about her sudden departure.
Episode 29 - Sunday, 3rd of January 2021
Sagar learns that the bus overturned and Gangaa and Krishna were not onboard. He takes them back home and decides to return to London to save himself from the heartache.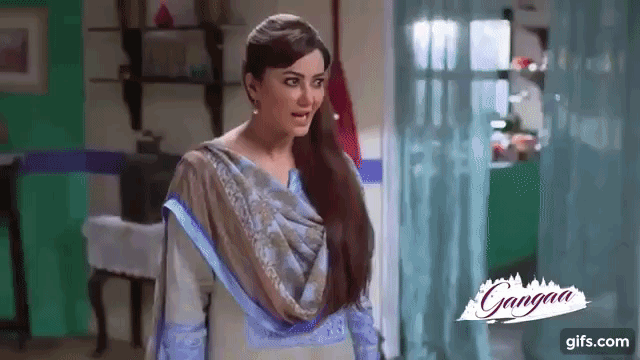 Episode 30 - Monday, 4th of January 2021
After Sagar's departure, Gangaa contemplates staying in the house, although an unfortunate thing happens and it forces her to stay. Niranjan gets diagnosed with a terminal illness, and the doctor delegates Gangaa the responsibility of breaking the news to the family members. Will she face everyone and deliver the heartbreaking news?
Episode 31 - Tuesday, 5th of January 2021
Kanta eavesdrops Ganga's conversation with the doctor, and the doctor tells her how complicated blood cancer is, although she seems to be in denial. Kanta offers to do everything to rescue her son; hence, she decides to go back to the prophet whom Gangaa was apprehensive about. Will they find a solution to salvage Niranjan's deteriorating health condition?
Episode 32 - Wednesday, 6th of January 2021
Niranjan gets admitted to the hospital, and Madvhi tries to come to terms with the reality of her husband having six months to live. Despite the despair displayed by most of the family members, Kanta believes that the prophet will heal his son.
Days later, Niranjan gets discharged from the hospital, and he is assigned a home nurse to offer palliative care. However, it looks like the nurse is an enemy of the family, will she hurt him?
Episode 33 - Thursday, 7th of January 2021
Kanta and Madvhi get so consumed with the false prophet that they fail to notice that enemies; Prabha and Yash, are in the house.
Episode 34 - Friday, 8th of January 2021
Kanta gets more obsessed with the false prophet despite the series of misfortunes happening in the house. Meanwhile, Gangaa thinks twice about the idea of getting married to Sagar.
Episode 35 - Saturday, 9th of January 2021
Gangaa and Sagar manage to brighten Niranjan and Krishna's mood by having their wedding. Later, Disha comes bearing news that can break or build Pulkit's family.
Episode 36 - Sunday 10th of January 2021
Madvhi and Niranjan decide to renew their wedding vows. As they do so, Yash shows up with ill motives to ruin the occasion. Will his plan bear fruits?
Episode 37 - Monday, 11th of January 2021
Madvhi convinces Niranjan to take medicine from the false prophet, and it makes his condition worsen; hence, he is rushed to the hospital. Later, the false prophet shows up at the Chaturvedi house and points fingers at Krishna for every misery. Meanwhile, someone installs surveillance cameras in the mansion.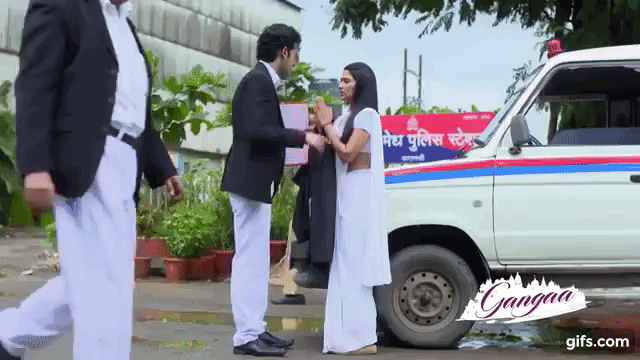 Episode 38 - Tuesday, 12th of January 2021
The surveillance cameras in the Chaturvedi house cause a conflict between Madvhi and Gangaa. Sagar and his family refuse to believe the false prophet, making Madvhi angry; hence, she ousts them.
Episode 39 - Wednesday, 13th of January 2021
Gangaa trusts her gut about the false prophet, making Niranjan's situation worse, so she tries to talk to Sagar about her speculation. However, Sagar refuses to believe her and sides with his mother. Gangaa insists that the only thing that will save Niranjan is the bone marrow transplant procedure although she fears that the prophet has bribed the lab assistant to alter the lab results.
Episode 40 - Thursday, 14th of January 2021
The lab results come out, and Krishna is a match, although the news does not sit well with Prabha and Yash, so they plan to kidnap her. The information makes Madvhi and Kanta believe Gangaa; thus, they gang up to look for Krishna. During the search, they find surveillance cameras in the house, and Abha reveals the identity of the person that sent her.
Episode 41 - Friday, 15th of January 2021
The bone marrow transplant procedure goes as planned, and it restores hope in the members of the Chaturvedi house. Niranjan and Krishna return to the recovery wards, and as they wait to get better, Yash goes to visit them and attempts to kill Niranjan. Will someone show up on time to save him?
Episode 42 - Saturday, 16th of January 2021
Kanta receives news of the catastrophic attack on her son's life and her granddaughter's abduction. She gets so shocked that she gets a heart attack, although Gangaa and Sagar try to calm her down and promise to find their daughter and bring back normalcy.
Episode 43 - Sunday 17th of January 2021
Prabha comes up with a plan to do away with all the members of the Chaturvedi family although she intends to make them kill each other. Later, Gangaa points a gun at Sagar, and before she pulls the trigger, someone shoots Prabha, and she falls in a pool of her blood.
Episode 44 - Monday, 18th of January 2021
Niranjan gets better and renews hope to the members of the Chaturvedi house. Meanwhile, Gangaa and Sagar's relationship seems to be hanging by a thread, as Gangaa refuses to profess her love for Sagar. Therefore, Sagar contemplates going back to London. Will he leave or stay?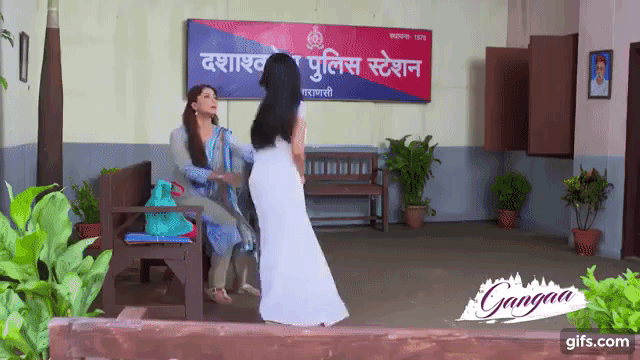 Episode 45 - Tuesday, 19th of January 2021
The truth about Kashish being pregnant comes out, and it ruins her relationship with Gangaa and Purab. What will she do to salvage her situation?
Episode 46 - Wednesday, 20th of January 2021
The members of the Chaturvedi house realise the change in Gangaa's attitude, and it scares Sagar and Kanta. What is she up to?
Episode 47 - Thursday, 21st of January 2021
Gangaa has a premonition about a bad thing that is about to happen, and when she informs the rest of the family about it, they refuse to believe her. Later, the members of the Chaturvedi house head to the river, and Gangaa stumbles upon her namesake; Maharaj's daughter, who is going to get married.
Episode 48 - Friday, 22nd of January 2021
An unusual thing happens at the river, and when a bad thunder strikes, Gangaa, Krishna, and Sagar drown. Gangaa makes it out alive, although she loses her memory and her story takes a different trajectory.
Episode 49 - Saturday, 23rd of January 2021
Gangaa finds herself in a new home with new family members, and she can hardly remember what transpired.
Episode 50 - Sunday, 24th of January 2021
Gangaa gets married to a renown man called Shiv, and Shiv has a daughter who is willing to do everything within her capacity to ensure that Gangaa leaves their home.
Episode 51 - Monday, 25th of January 2021
The marriage between Shiv and Gangaa turns out to be boring as there is no connection between them. Later, Shiv realises that he married the wrong Gangaa, and Gangaa's amnesia makes her situation worse as she cannot remember anything from her past.
Episode 52 - Tuesday, 26th of January 2021
Radica and Jumki gang up to mislead Shiv and make him hate Gangaa and oust her. Meanwhile, Shiv's stepmother and brother join forces to take the property he inherited from his dead father.
Episode 53 - Wednesday, 27th of January 2021
Gangaa tries to prove Shiv's innocence by following the boy that the rest of the community thinks Shiv killed. Will her efforts bear fruits?
Episode 54 - Thursday, 28th of January 2021
Gangaa's efforts make Shiv change his mind about her, and they get along well, although it makes Radica unimpressed. Meanwhile, Jumki continues to concoct her plan to ruin Gangaa's life.
Episode 55 - Friday, 29th of January 2021
Jumki feeds Radica some false information about Gangaa, and Gangaa gets along with the rest of the family.
Episode 56 - Saturday 30th of January 2021
Shiv prepares to take over an influential position, and his brother feels jealous about the move. Gangaa gets an unexpected visitor, although she is forced to cover her face as she goes to meet him. Who is the mysterious visitor?
Episode 57 - Sunday, 31st of January 2021
Gangaa shows up at Radica's school meeting, and the gesture improves her relationship with Radica. It also rekindles Shiv's hope about having a happy family, although the rest of Shiv's family envies the effort that she is making.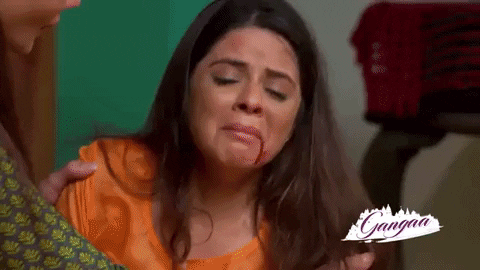 Gangaa
Gangaa and Sagar's relationship gets threatened by her constant worrying, although Niranjan's illness contributes to its existence. She helps Niranjan's life when she makes everyone believe in her idea about the bone marrow transplant. She encounters a life-changing experience, loses everything, and ends up getting married to someone else. Is that the end of the road between her and Sagar?
Niranjan
Niranjan gets diagnosed with a terminal illness, and the situation makes the rest of the family troubled. His mother believes in a false prophet who promises to heal him. Luckily, someone notices the flaws in the prophet, and they realise what his intentions are. After the transplant, someone shows up at the ward and tries to kill him. What will become of him?
Gangaa teasers for January 2021 must have awakened your urge to watch the soap opera. If you wish to find out more details about the plot of the show, make sure to tune in to Zee World every day at 22h00.
READ ALSO: Antara teasers: January 2021
Briefly.co.za recently published Antara teasers for January 2021 and looks like the drama in the show is hitting a new level. Aditya's health takes a toll on him, and keeping it a secret becomes impossible.
Vidya also tries to keep up with Abhishek's unruly behaviour. Will her series of misery end?
Source: Briefly News