The festive season comes at a time where citizens are tired after a long year of stress and separation from family and friends. Medical expert Dr Karin van der Merwe says that SA needs to take calculated risks, but be bold enough to say no.
PAY ATTENTION: Click "See First" under the "Following" tab to see Briefly.co.za News on your News Feed!
By Dr Karin van der Merwe: Medical expert
As the COVID numbers increase, I get a lump in my throat. The dread rises up inside me as I realise we are headed into a second wave.
The timing is terrible. Finally, South Africans are finishing work and going on well-deserved holidays.
We want to let our hair down and connect with family and friends and celebrate the festive season. How cruel this disease is to rob us of this precious time. Could it not have waited a couple of months?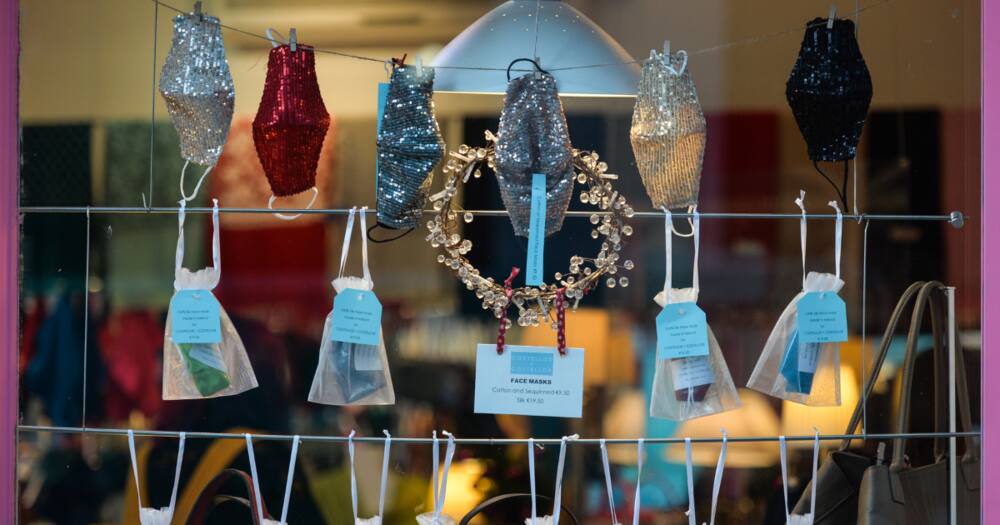 Unfortunately, as we let our hair down, we better not let our guard down, nor our masks for that matter.
The gentleman with blue lips and air hunger that I sent for hospital admission yesterday was a harsh reminder that COVID is real.
His wife was desperate for him to stay home with her. It broke my heart to confess that I wasn't sure if the hospital would allow visiting. Many have unwittingly said their last goodbyes at the hospital entrance.
I have been asking my patients how they think they got COVID and many have no idea but some can guess.
Sometimes it's obvious. I have a handful of teens who got it from the Ballito Matric RAGE.
I have a patient who probably got it nursing her ailing father and knows she got too close but couldn't help herself. Then there are those who went to parties.
The 30-year-old mom of two small children who went to an outdoor children's party that turned indoor due to the weather and was, she admits, "fairly chaotic".
The runner who had a drink at the pub after the running meeting and "let's just say the alcohol was free-flowing".
The middle-aged lady who arrived for a braai where the host admitted she had a cold but "it couldn't be COVID".
Needless to say it was. The elderly man with multiple comorbidities who has religiously stayed home until one outing to a restaurant with old friends.
Even more scary are those who have been following all their self-imposed rules and can only blame the odd shopping outing. This virus is insanely catchy.
How do we handle this? I don't think it helps to point fingers or blame. We need to be kind to ourselves and others.
We need to calculate risks and be bold enough to say "no" sometimes. We need to stay home when we are sick.
When weather upsets the outdoor party, we need to be bold enough to cancel. We need to plan small gatherings for the festive season. We need to tell our friends we are not hugging this year. We need to stay outside.
I don't think we should ban all interaction with others. This is unrealistic and will cause more anguish than it's worth but it's up to every individual to take responsibility for their health and the health of those around them. I believe we as South Africans can show the world how to celebrate safely.
Earlier, Briefly.co.za reported that South Africans are known for going all out over the festive season but this year things are certainly going to be different.
During his address on Wednesday evening, Ramaphosa warned that failing to adjust behaviour over this period would see many not making it to the new year.
"Unless we act more responsibly now, we will face a bleak new year. This season can be both festive and safe. I am asking you to keep your celebrations small. If you are spending time with other people, I ask that you do so outside, or at least make sure you are in a well-ventilated space."
Enjoyed reading our story? Download BRIEFLY's news app on Google Play now and stay up-to-date with major South African news!