The second wave of Covid-19 infections has arrived in South Africa, just ahead of the busiest time of year. Dr Sheri Fanaroff shares some insight on how to navigate this difficult situation.
PAY ATTENTION: Click "See First" under the "Following" tab to see Briefly.co.za News on your News Feed!
By Dr Sheri Fanaroff: Medical expert
"Can I still go to Umhlanga - it's been full of Covid Ragers? I heard beaches might be closed? Hospitals are already full along the Garden Route - what should we do?"
With South Africa having recorded over 8000 daily cases during the last two days and exponential growth expected over the next few weeks, the question everyone is asking me is:
"Should we still go on holiday?"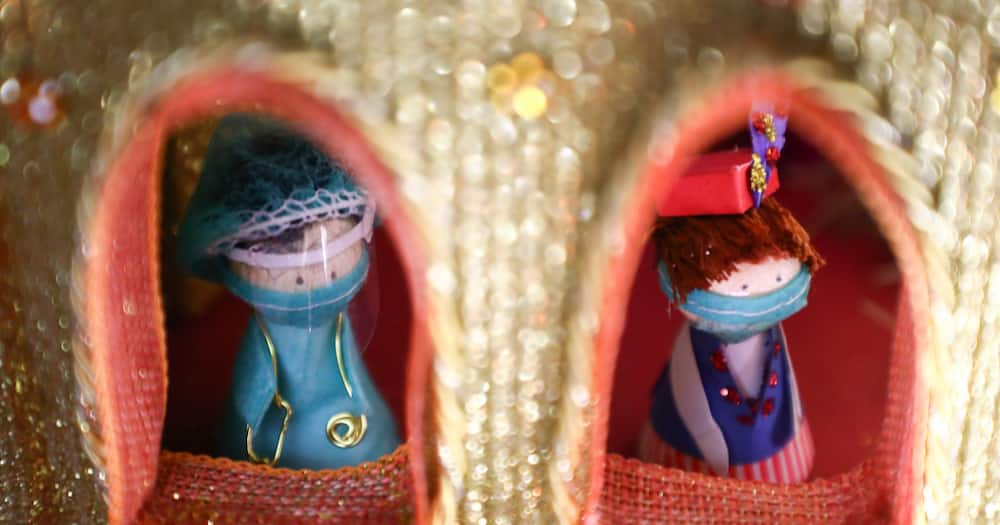 My answer is that everyone needs to look at their individual holiday plans, evaluate their own proposed behaviour, weigh up their health risks against the mental benefit of the holiday, and try to make a decision based on this.
I have repeated often in the last few weeks: "It's people that are the problem, not places."
In other words, it doesn't matter whether you are in your own home or in a holiday setting, the risk of contracting COVID is from close contact with people, particularly in a closed environment.
So if you can be in a relaxed holiday setting, but continue to apply the protective measures that we have against COVID - wearing of masks when interacting outside your family circle, frequent hand washing or sanitising, and maintaining physical distancing from people outside your bubble - hopefully you can enjoy a safe getaway.
Bear in mind though, that if you are in a place that is a hotspot, with many infected people, then every person that you come into contact with needs to be considered as infected. And every time you venture out, there is risk involved.
Important considerations:
1. There may be a shortage of test facilities and long turnaround times to get test results. If someone in your family gets COVID symptoms, if you are unable to access testing, you may need to assume you are infected and isolate.
2. Hotels may not allow you to stay there if you contract COVID-19 - you may be forced to move to an approved quarantine facility.
3. Doctors in small towns may be overwhelmed and unable to cope with the demand for consultations.
4. Hospitals in some areas are already nearing capacity - it is very possible that there will be a shortage of hospital beds, ICU beds and oxygen in some areas.
5. If you do contract COVID-19 while on holiday, you will need to isolate for ten days and your close contacts will need to quarantine for ten days from last contact with you. This might mean that you are unable to fly home until the isolation/ quarantine time is up.
6. Should an elderly person or younger person with comorbidities contract COVID-19, it might be best to make your way back to Gauteng, where it is likely that there will be more access to doctors and hospital facilities. However, bear in mind that if someone in your family does contract Covid-19, they will not be able to fly home, they may not be well enough to make a long car journey home, and anyone else in the car would become a close contact. I recommend that you explore exit strategies before you go, in case you need them!
WHAT SHOULD I TAKE WITH ME?
In small coastal towns that are overpopulated in the festive season, there may be a shortage of high demand products. It is a good idea to take with things that you may need to monitor and treat symptoms should you or your family contract Covid-19.
• Hand sanitiser and sanitising wipes
• Disposable surgical masks (if you use a cloth mask, this should be washed at warm temperatures daily; it might be easier to use disposable masks in the holiday setting as "dirty" cloth masks that are re-used pose a health risk)
•Thermometer - to monitor fevers
•Pulse oximeter - to monitor oxygen levels and heartrate
•Vitamins (these can be used for prevention in lower doses and for treatment in higher doses: Vitamin B (specifically Thiamine and Nicotinic acid), Vitamin C, Vitamin D and Zinc)
• Panado
• Any usual medications that you have needed before
OTHER TIPS
• Download the COVID alert app so that you can be alerted to any exposures you may have had.
• If there are domestic workers coming in and out of your holiday home, they are a potential source of infection. They should be screened for symptoms daily, and masks should be worn in the home both by you and by the worker. Avoid close contact, keep the home well ventilated and sanitise stringently. If a helper will be staying with you throughout the holiday, consider getting them tested for COVID-19 before they start work.
• Outdoors is always safer than indoors - if you are meeting up with friends, do so on the beach, and if eating together, do so outside and at a safe distance.
•On the beach: if you are walking around a crowded beach or chatting to people in close contact, keep your mask on. Try to stay in your own family space if masks are off. Do not swim with a mask on - this is dangerous! In the sea or pool, try to maintain a 1.5-metre distance from other swimmers.
• Avoid crowded places, particularly nightclubs, bars, and restaurants. The incredibly high percentage of Matric ragers who became infected have confirmed that people gathered in crowds cause super spreading events.
• As much as you love them, family and friends outside of your household bubble are NOT SAFE! When socializing with them, you need to do so outside, with masks and with COVID protocols in place, taking special care to maintain distance when eating. You don't want to be responsible for unwittingly infecting those you love the most.
Remember that plans need to remain flexible - if you or a family member have either contracted COVID-19 or been exposed and are in quarantine before you are due to go, you cannot travel and need to isolate/ quarantine until the full time (10 days) is up.
Earlier, Briefly.co.za reported that During his address on Wednesday evening, Ramaphosa warned that failing to adjust behaviour over this period would see many not making it to the new year.
"Unless we act more responsibly now, we will face a bleak new year. This season can be both festive and safe. I am asking you to keep your celebrations small. If you are spending time with other people, I ask that you do so outside, or at least make sure you are in a well-ventilated space."
Enjoyed reading our story? Download BRIEFLY's news app on Google Play now and stay up-to-date with major South African news!