Mother tongue: Suppressed at home, reserved for small talk in society
It is quite common to come across a black African child speaking English in social circles with other black people of the same language, including family and friends.
This trend continues to be a norm for most children who live in urban areas and those who attend private schools. This then begs the question: Where does this come from and should parents be worried?
PAY ATTENTION: Click "See First" under the "Following" tab to see Briefly.co.za News on your News Feed!
By Anele Zikali - Freelance Journalist
The normal expectations would be that a black child speaks in his mother tongue when with other black people, especially family and friends. However, this is not always the case.
Taking things from a child's perspective, English is often formally introduced at school as a medium of instruction in South Africa, which is why it is the most-spoken language in the country.
School teachers frequently encourage learners to read English-based material and ask parents to help their children practise speaking fluently even at home, citing that "everything" out there in the world is in English.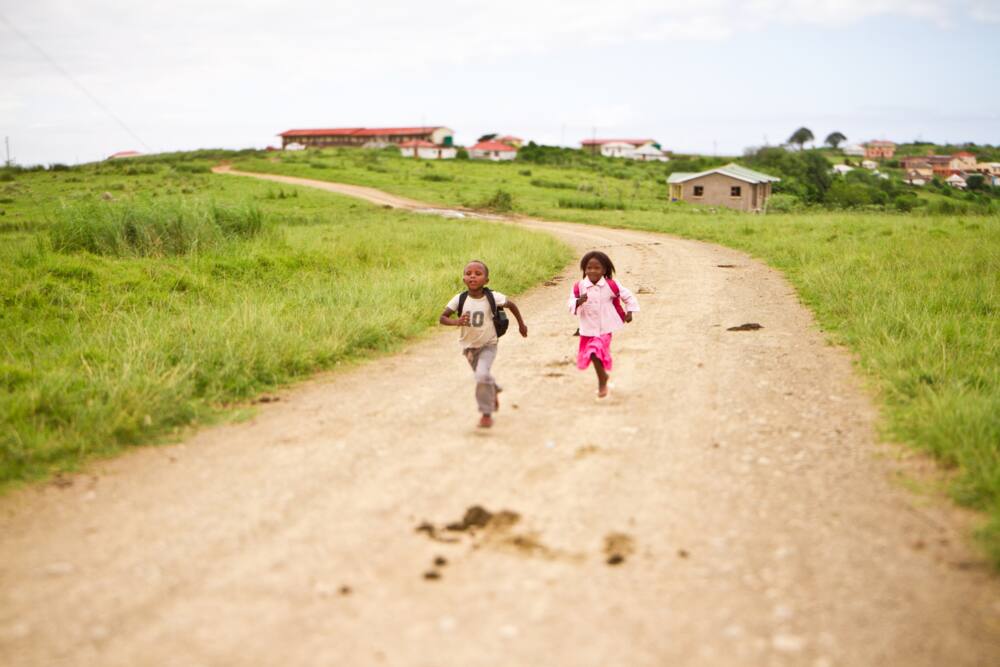 Professional and career jargon, basic things such as bank statements and adverts to signing more important things like insurance contracts, instructions on medicine, food packages, car and home loans are all written in English.
In some cases, children who attend private schools from a young age struggle to balance the language spoken at home and the one spoken at school.
A closer look on this matter is a case study of an isiXhosa–English-speaking child by the University of Cape Town researchers, Kate Rossouw and Michelle Pascoe, published in 19 March, 2018 in the South African Journal on Communication Disorders (SAJCD) Volume 65, NO 1 (2018). The study states:
"Socioeconomic situations and general the exposure to language at home as well as factors specific to bilingual children, e.g. exposure to each language, age of acquisition of each language and opportunity to use each language), bilingual children present as a very heterogeneous group, making it difficult to compare a bilingual child's development to norms, even when those norms are based on a similar group of bilingual children."
Despite the circumstantial influences, there are also language challenges that bilingual children face. The study focuses on how developing children are affected when it comes to the pairing and transferring of two languages that share little to no matching when speaking, writing and reading.
There is also another crucial factor here: The findings also cited that there were no intervention studies available that include a language pair that is common amongst bilingual children in South Africa or a Bantu language.
Take for instance the case of Othandiweyo Njokweni (not her real name) and her husband, who live in a suburban house in Springs. They enrolled their 10-month-old baby at a full-time private daycare centre five years ago.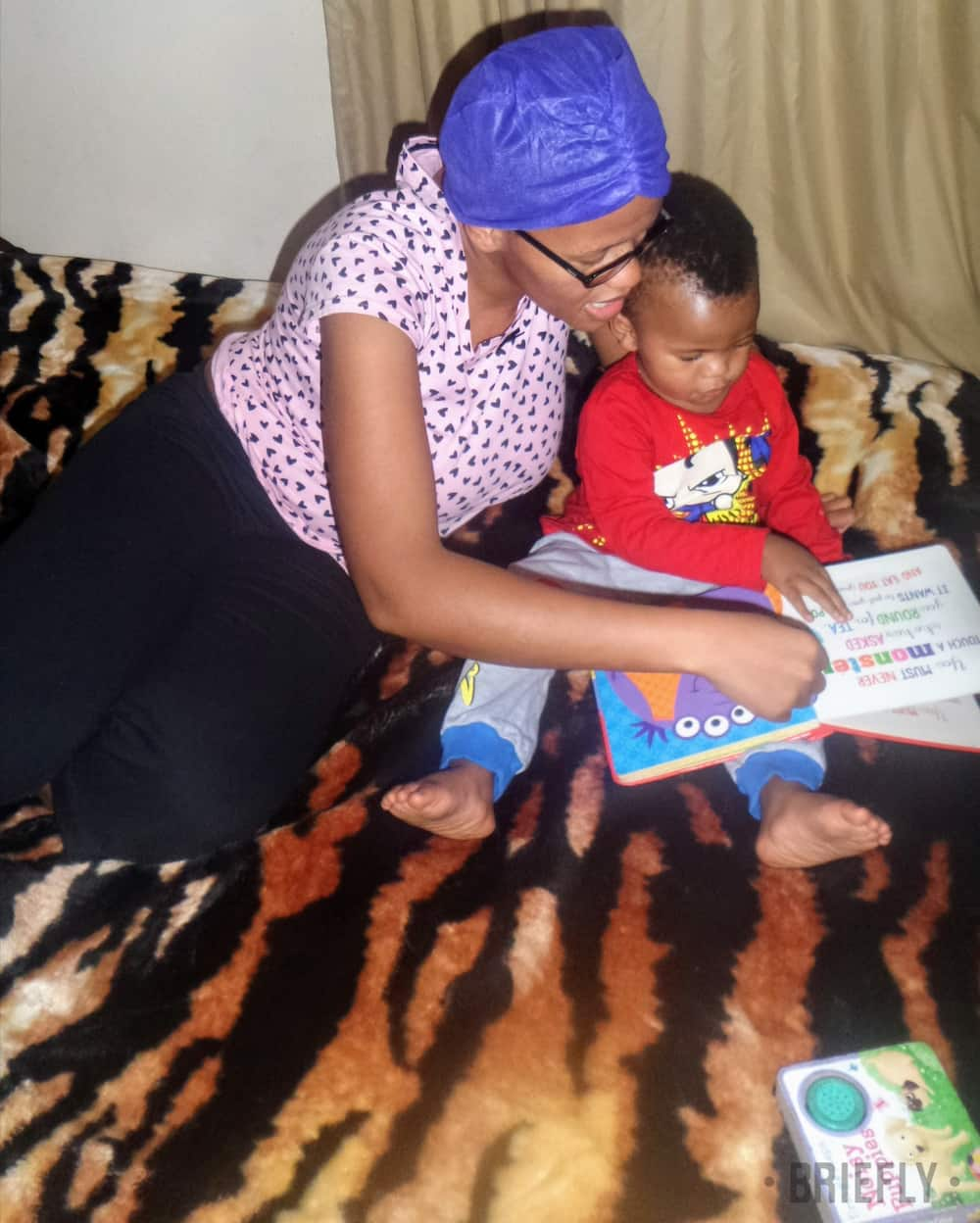 The child grew up to speak English more fluently than his mother tongue, isiXhosa. The boy is now five and the couple have been struggling to introduce isiXhosa. They also speak to him in English.
It is only this year that the youngster has shown interest in isiXhosa and learns a lot more than before. Most working parents also do not have time to encourage mother-tongue learning.
"There is still a long way to go, though," said Othandiweyo.
The pressure from teachers to learn English is important
For any child whose mother tongue is not English, being eloquent in the language becomes crucial.
According to a blog post on the Huggies website, the parents of multilingual speakers have to put in more effort than the monolingual parents and this requires commitment.
Here are a few tips for parents:
Make sure that your child knows the names of the different languages he/she speaks and distinguish between them.
Play games and read books in both languages.
Teach your child nursery rhymes and songs in both languages.
Tell your child stories in their home language. Encourage your child to join in with the storytelling.
Take your child to concerts, plays and films where they will hear people using their mother tongue.
Siya Masuku, an award-winning author and founder of Siyafunda Online, a publishing company for picture books in indigenous languages, suggested that teachers should be patient with learners when it comes to learning English.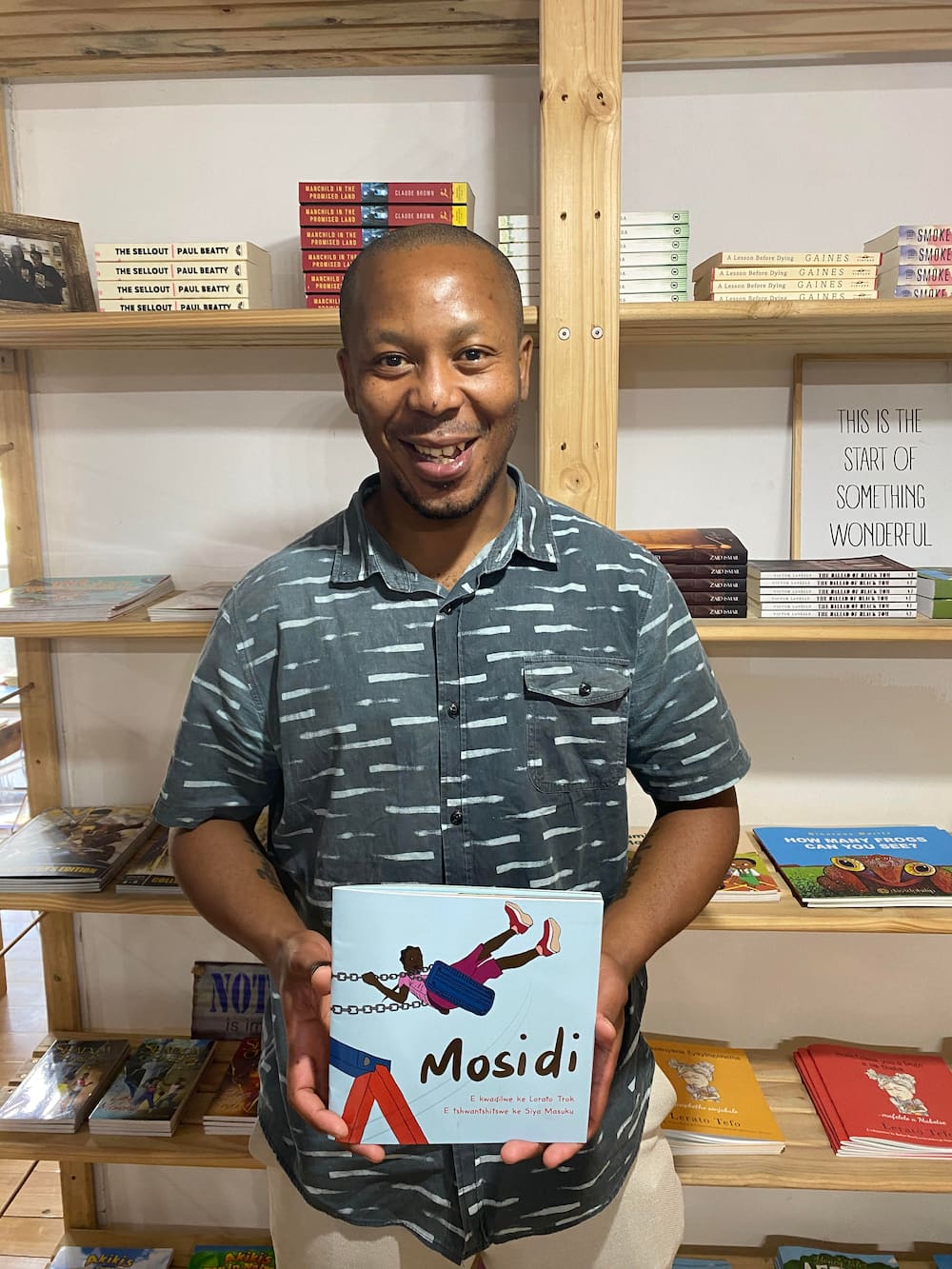 He also explained how the lack of proficiency in English can have an impact on black people:
"Fluency in English (or any other language) is always beneficial. In our country, English is the most commonly-used language in corporate environments. It goes without saying that it is up to the individual to upskill themselves in the English language, therefore, in order to have an advantage in the corporate world."
"It is a pity that contracts are not created in all official languages by default. I agree that we need to have them translated, not only for office workers but more so for common labourers like farmers and factory workers.
"Our Arts and Culture Department in government also needs to take action in this regard. They could also fund artists to recreate contracts in pictures for the illiterate and Braille for the blind."
Mother tongue: Suppressed at home but reserved for small talk in society
The mother tongue stands to be suppressed when English is dominant, even at home. It then becomes reserved for small talk in society.
The future is written in English and as learners grow older, English becomes a very important aspect for many. Arguments arise from this angle among parents of children who speak English at home better than their own mother tongue.
Nokonwaba Fasi, a Master's degree graduate from the University of Fort Hare, described how she struggled in the workplace because she could not fully express herself in meetings. She was even perceived to be very shy, yet the barrier was the lack of being able to express herself in English.
She encouraged other black people to read lots of books and even pray in English so they could avoid the struggle that comes with being unable to communicate and participate in certain activities at work.
Her story brings to light the importance of learning English for some teachers and parents who allow children to grow their skills and proficiency in the language. In turn, their mother tongue does not get enough recognition and attention.
Most South African children have to learn to write, read and speak English proficiently as their very futures depend on it.
Understanding legal terms, financial habits and reading business material to educate and inform themselves needs English comprehension. This is a major thorn in the sides of those who did not grow up speaking English frequently.
Taking a leaf from other countries' books
Take for instance China and India, where the mother tongue is of great importance. Children in these countries excel using their mother tongue as adults in corporate and educational environments.
The United Nations Educational, Scientific and Cultural Organization (UNESCO) has been a strong standing figure advocating for education in mother tongue and has conducted different surveys and case studies over decades and they run mother tongue language academic programmes in certain parts other countries such as India, China and in Asia.
"…it is important that every effort should be made to provide education in the mother tongue … On educational grounds, we recommend that the use of the mother tongue be extended to as late a stage in education as possible in particular, pupils should begin their schooling through the medium of the mother tongue, because they understand it best and because to begin their school life in the mother tongue will make the break between home and school as small as possible." (UNESCO, 1951)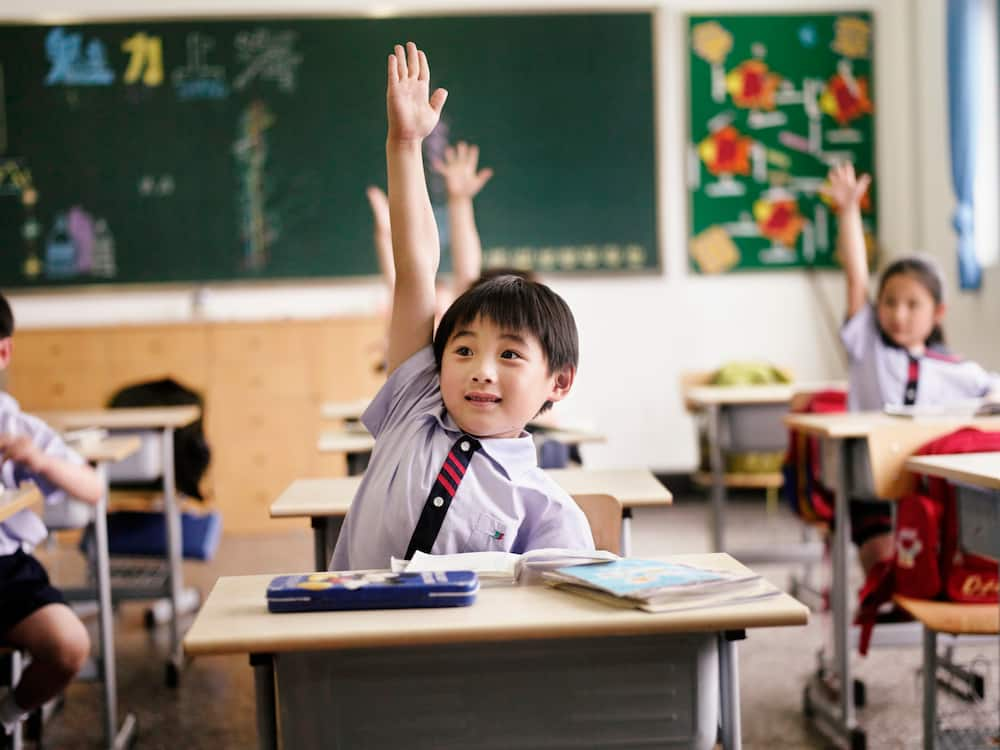 The poor pass rates in South Africa could simply be a language barrier. The second language is more prominent when writing exams, although the learner likely understands it better in their mother tongue.
This begs the question: Are many South Africans over-indebted because they didn't fully and confidently understand the contract they signed in terms of the language of instruction?
When asked if he thinks this is part of the reason, Siya said:
"Yes, part of the problem in business for non-English speaking people, specifically African, is the language barrier. There is more to the struggle of African people than contractual agreements, by the way.
"You'd have to consider that stigmas around the competencies of African people have been around for centuries. These prejudices became more and more entrenched as time went by.
"Since the best jobs were held by Europeans (English speakers), the systems have always benefited them – including contractual agreements.
"So, before African people get the opportunity to sign a contractual agreement drafted in English, we must consider that they have had more challenges to endure leading to this.
"These include the systematically constructed lack of basics such as nutrition, shelter, transportation and education."
What does the future look like?
Siya gave a broad picture of the future from his perspective:
"Children who are fluent in written and spoken English have a much better chance to succeed in the modern market place when they grow up (given that things remain the same, and it's likely that they would).
"This doesn't guarantee that these children will grow up to be competent workers, however, it only means they will be easier to communicate with, within the systems in place.
"I would encourage children who wish to seek employment in the current corporate systems to spend more time and interact with people who write and speak in fluent English."
Conclusion
Should a child not be interested in being fluent in English, that's their choice and that's okay. They must be willing and able, however, to create opportunities to make money for themselves.
Not many would be successful in building their own companies, which would, in turn, employ others. Those who do become successful have the opportunities to create an environment that is inclusive to others like them.
There are many benefits of being able to express oneself in your mother tongue, as well as in English.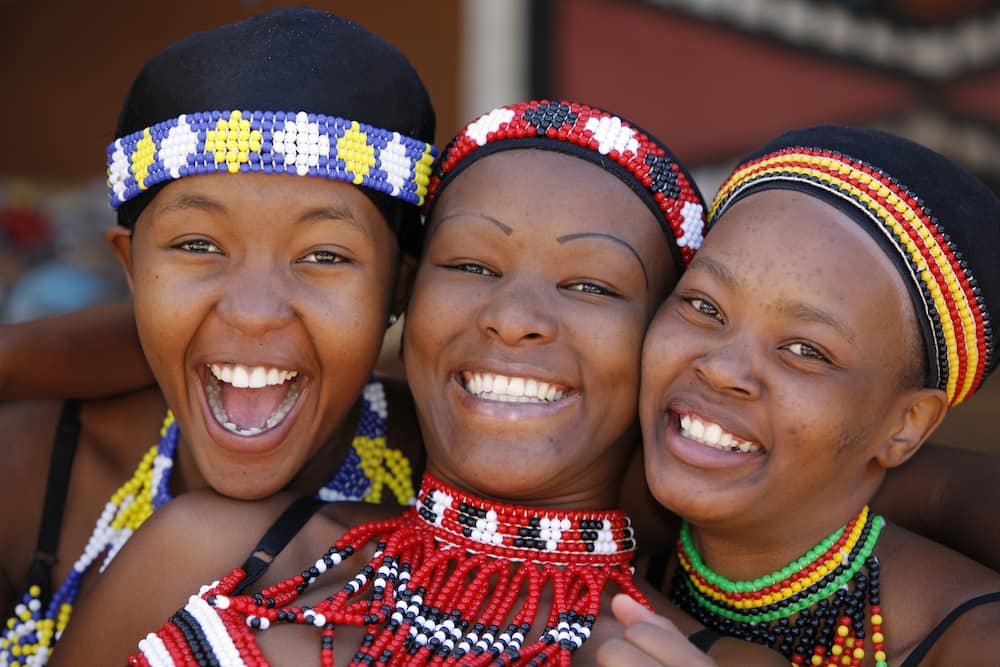 Since the future is not known, children are better equipped speaking their mother tongue and English.
Enjoyed reading our story? Download BRIEFLY's news app on Google Play now and stay up-to-date with major South African news!
Source: Briefly News