Editor's Note: Lwazi Nongauza feels that South African citizens are rightfully calling for Minister Angie Motshekga's removal in light of the recent matric rewrite saga.
PAY ATTENTION: Click "See First" under the "Following" tab to see Briefly.co.za News on your News Feed!
"Heads should roll, starting with the Minister of Basic Education Angie Motshekga."
Minister of Basic Education (DBE) Angie Motshekga and her executive team members do not have children who attend public primary and high schools and toying around with pupils' futures has had no consequences for them.
That is why, despite knowing that forcing more than 400 000 matriculants to rewrite exams was wrong, they used taxpayers' money to fight a court case that has further embarrassed and destroyed the credibility of South African education system.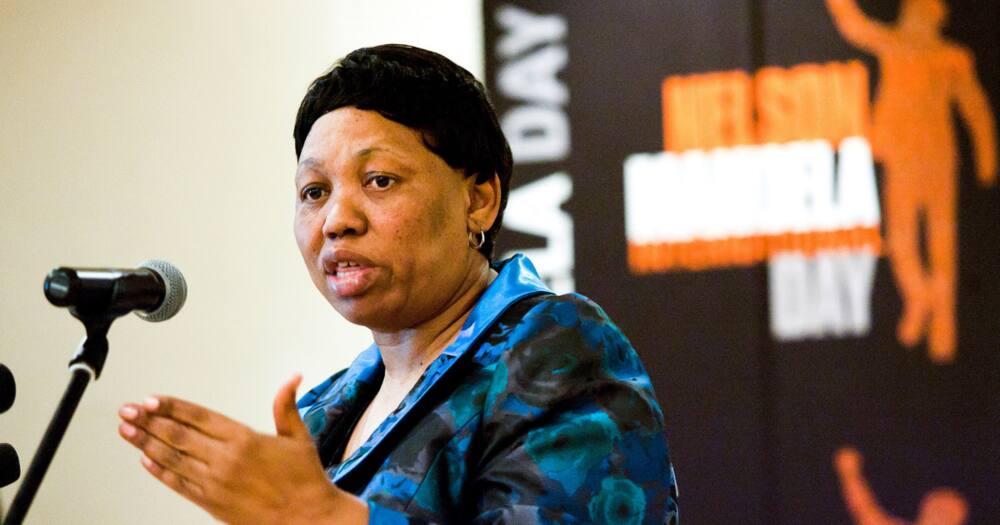 Encouraged by the North Gauteng High Court ruling against the DBE's decision to force matriculations to rewrite leaked papers, now school governing bodies, teachers' unions and learners' representative organisations believe that heads should roll at the DBE, starting with Minister Motshekga.
Possible long-term impact on Grade 12 learners
Now that the DBE has lost the court case, the drama and politics about leaked examination papers will have a negative impact on 2020 matriculants who choose to pursue maths and physics courses at tertiary learning institutions. Because of the cheating stigma, their capabilities to comprehend and deal with maths and physics will always be questioned.
The 400 000-plus 2020 matriculants might also be rejected by the tertiary learning institutions. Therefore Motshekga and her executive team members' decision should not be taken lightly.
It has huge potential for destroying the future careers of many young people. Based on that, the only befitting punishment can only be to release Motshekga and her executive team members from their positions.
Remove criminality in the process rather than punishing the victims
When Motshekga and her executive team members are out, then deal with the real issue, which is the culture of leaking matric examination papers by the DBE and the matric question paper printing company because they created a notion that there is no punishment for those who sell matric question papers.
DBE and the matric question paper printing company created this problem. It is their employees who leaked the examination question paper. They are at fault. So, instead of punishing more than 400 000 matriculants, the DBE or the printing company should uproot criminality within their employees.
Apply fair, just and consistent punishment
Once they have removed the criminality elements in its ranks, then the DBE needs to be consistent and fair in how they punish examination cheaters. In the past, the DBE handed down three-year bans to all pupils who had been caught cheating.
Not much has been said about 195 top achievers who are now known to have received leaked exam papers. The question is, why is the department not taking punitive action against them?
About the author:
Lwazi Nongauza is a freelance content producer, public relations specialist and aspiring entrepreneur. Based on his interactions with DBE through this article, Nongauza summarised the battle between DBE, frustrated teachers unions and lobby groups.
Nongauza highlighted what he believes should happen to DBE top officials. He also shares his views about the long term implications for learners affected learners.
Disclaimer: The views and opinions expressed here are those of the author and do not necessarily reflect the official policy or position of Briefly.co.za.
Earlier, Briefly.co.za reported that Basic Education Minister Angie Motshekga is adamant that there isn't room for compromise when it comes to the integrity of the matric exams.
Motshekga insists that the national rewrite following security breaches needs to go ahead amid the Department's controversy.
Numerous groups have opted to challenge the rewrite of Mathematics Paper 2 and Physical Sciences Paper 2 in court.
Enjoyed reading our story? Download BRIEFLY's news app on Google Play now and stay up-to-date with major South African news!