Economic Freedom Fighters opt-out of celebrating yet another holiday
- South Africans may be kicking back this Day of Reconciliation but the EFF isn't having any of it
- Mbuyiseni Ndlozi insists that justice, not reconciliation should be the order of the day in SA
- The Red Berets have gone as far as claiming that the holiday itself is racist
PAY ATTENTION: Click "See First" under the "Following" tab to see Briefly.co.za News on your News Feed!
The rest of the nation might be enjoying this public holiday, but the Economic Freedom Fighters have once again come out in fierce opposition against Reconciliation Day.
Mbuyiseni Ndlozi was the first to fire shots on Wednesday, adamant that 'justice, not reconciliation' should be the focus in SA.
"You can't reconcile with someone you were never one with in the first place. We must seek justice, not reconciliation. There can be no reconciliation without the land. On the 16th December, the records show that over 10 000 Zulu warriors died resisting colonial dispossession of land during the Battle of eNcome."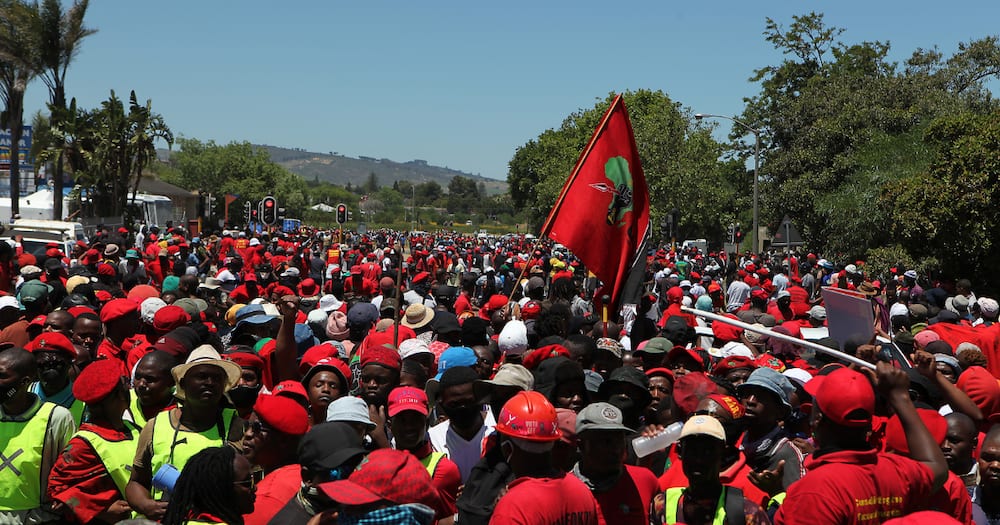 "Today, in memory of this battle we must repeat the mantra: No Reconciliation without Land!"
The Red Berets shortly after posted their own official stance on the matter:
"There is nothing reconciliatory about a day on which the dispossession of land was furthered by an entitled people who arrived in Africa and established themselves as a superior race. The day celebrates racist Afrikaaners waging a war against the Zulu nation, who tried to conquer a nation using on the basis of skin colour."
The EFF is adamant that the 'project' has failed in South Africa, continuing to say that:
"The project of reconciliation has failed in South Africa, as it is built on a society fulled by injustice and lies. The EFF will continue to lead a true agenda of reconciliation, which will focus on land expropriation without compensation. Mines, banks and strategic economic sectors must also be nationalised."
Earlier, Briefly.co.za reported that the Economic Freedom Fighters had issued a scathing statement on Heritage Day, adamant that the nation has little to celebrate as things in South Africa currently stand.
In the statement, the issue of land was once again raised by the party who first brought the matter of expropriation without compensation into the political arena:
"As things stand in South Africa, there is no heritage to celebrate so long as we remain landless and on the outskirts of our own economy. The Heritage of South Africa is one of dispossession and continued humiliation at the hands of a white-minority that continues to exploit our people and turn Africans against one another."
Enjoyed reading our story? Download BRIEFLY's news app on Google Play now and stay up-to-date with major South African news!
Source: Briefly News