Amma teasers: January 2021
In Amma teasers for January 2021, the adorable character of Zeenat proves the strength of a woman in society. She also plays a role that opposes toxic feminism. Zeenat does not fight vices in society alone but seeks support from men who share similar values with her to help her accomplish her mission. Amma airs on Zee World, and it is a true-life story about a legendary woman in India. The series is short because it has few episodes with no rebirth of the characters.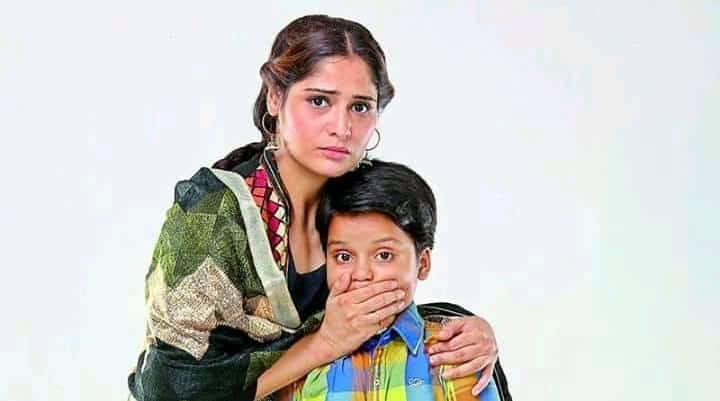 Loyal viewers of this show testify that it has content for mature minds. The series is more suitable for an audience willing to learn how a clash between politics and culture changes destroys society's peace. The show also enlightens people on maintaining peace in society despite the political and cultural challenges they might face.
Amma teasers January 2021
Amma cast has several renowned Indian actors. You have watched them entertain you in several globally recognized Indian series and movies. Viewers are assured of quality entertainment whenever these actors are performing. So, in this highly engaging television soapie, you can expect the best from them again. Remember to check out Amma televen soap opera YouTube in case you miss an episode.
1/01/2020: Friday (Episode 3)
Zeenat worries about Faizal and Abba's safety when she hears shouts of the rioters. She is certain that the rioters will cause chaos in the city. Zinaad is left stranded for a second time when Ramesh throws her out of the house.
2/01/2020: Saturday (Episode 4)
The community questions Zeenat's integrity as she faces them and takes part in the first challenge. The people admire the courage she has to oppose the corrupt leadership, but her loved one dies because of her actions.
3/01/2020: Sunday (Episode 5)
Zeenat puts her feet on the ground while fighting for the right thing even if it is against the leadership traditions for a woman to lead the men. She rejects Shekar's offer to take responsibility for her actions on her behalf. Shekar is so impressed with Zeenat's boldness that he becomes her ally and welcomes her to his home.
4/01/2020: Monday (Episode 6)
Zeenat wisely and peacefully protects Shekar from being attacked by his enemy, Haider. She persuades Haider to form an unbeatable alliance with Shekar instead of attacking Shekar. Haider agrees with Zeenat's advise instantly.
5/01/2020: Tuesday (Episode 7)
Shekar allows Haider and Zeenat to enjoy their sibling relationship for the first time. Shekar and Haider get into an argument a few days after their alliance. Will they throw their new friendship to the winds and return to being enemies?
6/01/2020: Wednesday (Episode 8)
Haider and Shekar's values and priorities are put to the test when they are offered tempting deals in the drug trafficking business. Will they sell their community to the drug traffickers for money or uphold their values?
7/01/2021: Thursday (Episode 9)
Haider visits Anna to get a 'rakhi' tied by Zeenat, who asks Haider and Anna to build a hospital at Versova for poor people. Sudhir Kulkarni is released on bail, while Kabir Lal admonishes Kulkarni to apologise to Zeenat and make cordial relations.
Zeenat sights Kamran on the streets and trails him to her old house for a discussion. She gets to know that Faizal and Abbas live in Rawalpindi and that Abbas has told everyone, including Faizal, that she is dead. When Zeenat goes to the hospital to give Parvez a tiffin, she finds her sketch in his book.
8/01/2021: Friday (Episode 10)
Saaeda and Jafer offer to trade Kamran's house by the seaside to Shekar, but he does not show interest in their proposal. Haider moves Laila into a smaller house as part of the safety measures put in place for her.
9/01/2020: Saturday (Episode 11)
Haider lends Laila's movie producer money and asks him to continue shooting outside Mumbai. Also, the antagonist throws a letter inside the house and terrorises Parvez to stay away from Zeenat.
10/01/2020: Sunday (Episode 12)
The plan to eliminate Haider continues and Shankar waits for Haider to pass by so he can shoot him. Find out from today's episode if his plan works out or not.
11/01/2020: Monday (Episode 13)
It is Zeenad's wedding day, and everyone looks forward to celebrating this promising event with her. Zenaad stands against Shekar to find out the truth behind the magical murder.
12/01/2021: Tuesday (Episode 14)
Shekar and Haider argue with Kabir before they eventually find themselves in a state of compromise. The contests advance as this argument turns into a fight for their lives.
13/01/2021: Wednesday (Episode 15)
Parves continues to stab Zenaad in the back, so you need to find out how long he will continue to hide the truth. The community also appears outside Zeenad's house to request her to take over Shekar's responsibilities.
14/01/2021: Thursday (Episode 16)
Information reveals that Parves has an extramarital affair without Zeenat's knowledge. Parves finds it difficult to decide Zenaad's moves based on the instruction given by Haider.
15/01/2021: Friday (Episode 17)
Parves engages a hitman's service to eliminate Haider, but his attempt to do the job leaves him in a messy condition. Kabir coordinates a shipment, and he uses Parves to distract Zeenat from her responsibilities.
16/01/2021: Saturday (Episode 18)
Parves finds it challenging to hide his affair as Faizal speaks the truth. At the same time, he keeps holding back Amma in her tracks. Find out from today's episode if he will successfully stop her from accomplishing her community duties.
17/01/2021: Sunday (Episode 19)
Zeenat's memories of the past return to torment her. After she reconciles with Abbas, she becomes shaken and highly emotional.
18/01/2021: Monday (Episode 20)
There is a fire outbreak at the factory, which destroys everything Zeenat, Mehboob, and the community have worked for. Zeenat rises against Parves to unveil his actual intentions.
19/01/2021: Tuesday (Episode 21)
The narrative leaps to Amma, who is older and mature. Nevertheless, she has taken a strong figure's figure for the community, making her lead with pride.
20/01/2021: Wednesday (Episode 22)
Faizal is tasked with a challenging obligation to pay back his debt, which he struggles to do. However, Amma and some foreign delegates make a deal, which turns sour shortly after.
21/01/2021: Thursday (Episode 23)
Amma receives an unpleasant visit from her old friend, Sarla. Faizal confronts men who make advances towards Rihanna but are not courageous enough to ask her hand in marriage.
22/01/2021: Friday (Episode 24)
Amma strives to protect the community members from losing their homes, while Amma recognises Faizal. Instead of appreciation, his pride gets the better of him.
23/01/2021: Saturday (Episode 25)
Amma warns Faizal against having anything to do with her enemies, while Faizal gets someone who now admires him so well and is willing to do whatever it takes to get him. Rihaana finds Faizal with another girl and immediately questions his faithfulness.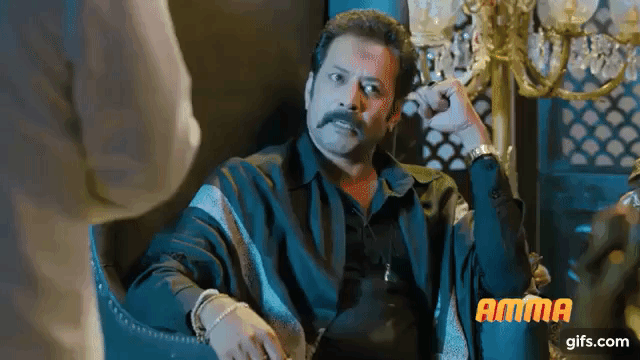 24/01/2021: Sunday (Episode 26)
Saraswati and Rihaana have to choose between betraying Amma and choosing their companions. Find out from today's show if the girls remain loyal to Amma or prefer to love.
25/01/2021: Monday (Episode 27)
Faizal and Kabir are disappointed after losing to Amma, the mastermind.
26/01/2021: Tuesday (Episode 28)
Saraswati strives to assist Atul to come out of a life-threatening situation. There is a crime outbreak in the city after the abduction of girls from various corners. Unfortunately, Saraswati becomes a victim of these attacks.
27/01/2021: Wednesday (Episode 29)
Amma makes an effort to discover where Saraswati is, except that she has to endanger her life if she will rescue her from this life-threatening situation.
28/01/2021: Thursday (Episode 30)
Lakshmi rebukes Amma for Saraswati's unhappiness and questions Amma's conclusions. Faizal and Rihanna's relationship is about to break. Find out if they overcome the phase or not.
29/01/2021: Friday (Episode 31)
Atul and Saraswati get married without informing Amma, while Amma's family breaks up because Saraswati's love for Atul becomes a barrier between herself and Amma.
30/01/2021: Saturday (Episode 32)
Rihanna frightens to kill Gazala. Later, he is accused and arrested for the killing of Gazala.
31/01/2021: Sunday (Episode 33)
What Amma predicted about Atul finds expression when he connives with the commissioner to create problems against Amma's family.
Zeenat
She fights against the corrupt leadership in her community, and one of her loved ones dies in the process. Zeenat also manages to reconcile Haider and Shekar for the first time. For how long will she be a bridge of peace between the two?
Shekar
He comes into an alliance with Zeenat because her bold character impresses him. However, he is tempted to accept a drug trafficking offer, which is against Zeenat's principles. Will he reject the offer at the expense of Zeenat's trust in him?
Do not miss to watch the heartwarming episodes of Amma teasers for January 2021. Tune in whenever you have time to spare for relaxing and educative entertainment. You will not be able to resist falling in love with the story and its characters.
READ ALSO: Zara's Nikah teasers: January 2021
In the mind-blowing Zara's Nikah teasers for January 2021 from Briefly.co.za, Kabeer chooses a groom for his daughter Alina. The young lady is torn between obeying her father and their community's traditions and rejecting the arranged marriage.
Zara encourages her daughter to follow her heart and marry the man she loves, even if it means disobeying her father. How will Kabeer react when he discovers that his wife and daughter are opposing his authority? Will Zara convince him to allow Alina to marry the man of her choice?
Source: Briefly News