On Friday, 16 February, South Africans watched as newly elected President Cyril Ramaphosa delivered his first State of the Nation Address (Sona).
PAY ATTENTION: Click "See first" under the "Following" tab to see Briefly news on your News Feed!
The nation was excited over the Sona, which in a sense prompted Zuma's resignation. The Former president was initially set to deliver the event but opposing parties threatened to disrupt it and turn it into a motion of no confidence.
The event went down smoothly, no fights or interruptions, the red carpet was filled with stunning looking politicians and there was an overall hopeful atmosphere surrounding this year's Sona.
Zuma was notably absent, but other former presidents attended the Sona, including Thabo Mbeki and FW de Klerk.
And, according to Zelda La Grange, Nelson Mandela attended the Sona in the form of a squirrel.
In an Instagram post, Nelson Mandela's former private secretary suggested Madiba came back as a squirrel to attend the event.
She said she does not necessarily believe in reincarnation, but she believed "a soul visited Parliament" on Friday to give his blessing.
READ ALSO: He has his father's smile: Meet Ramaphosa's hunky son
La Grange's post received mix reactions, with some feeling it was absurd while others agreed with her.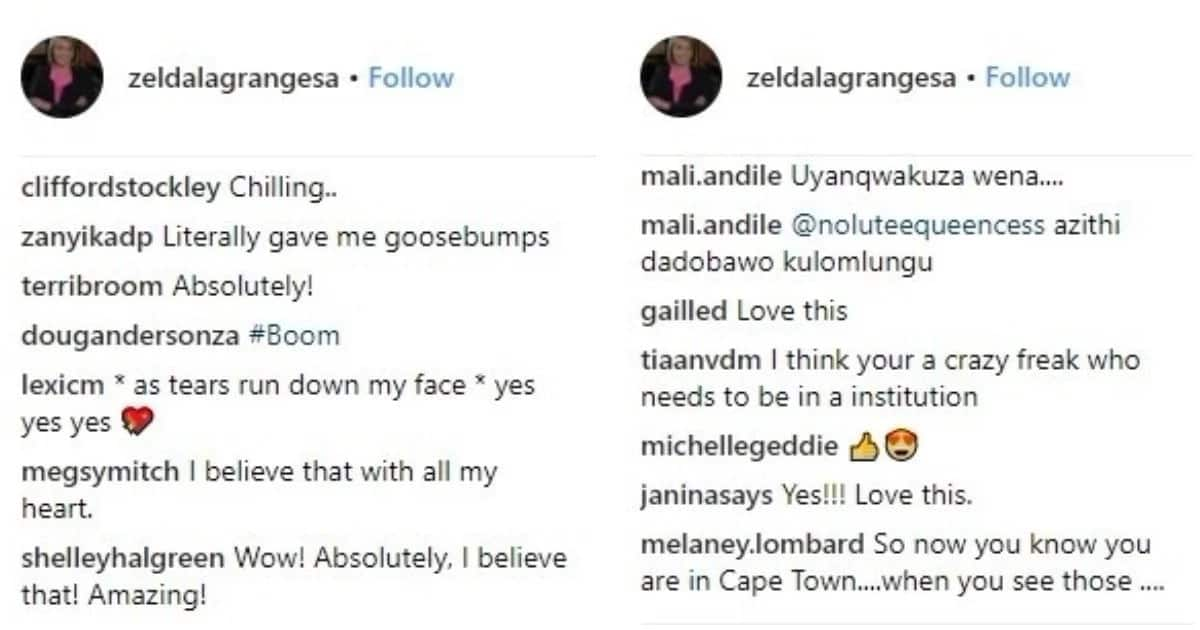 Do you have a story to share with us? Inbox us on our Facebook page and we could feature your story.
To stay up to date with the latest news, download our news app on Google Play or iTunes today
Source: Briefly.co.za