- South Africa is considered one of the most unequal countries in the world
- A recent United Nations report has revealed that 20% citizens live off less that R28 a day
- The country has experienced a continued downward trend since 2014
PAY ATTENTION: Click "See First" under the "Following" tab to see Briefly.co.za News on your News Feed!
The United Nations has reported that almost one in five South Africans live off less than R28 a day; the exact statistics are 18.9% of South Africans live off R27.66 a day.
This brings the inequality in South Africa into sharp contrast with the country being regarded as one of the most unequal on earth.
The global Human Development Index performed in 2020 has South Africa between Venezuela and Palestine with socioeconomic conditions continuing to degrade due to the standards of living dropping.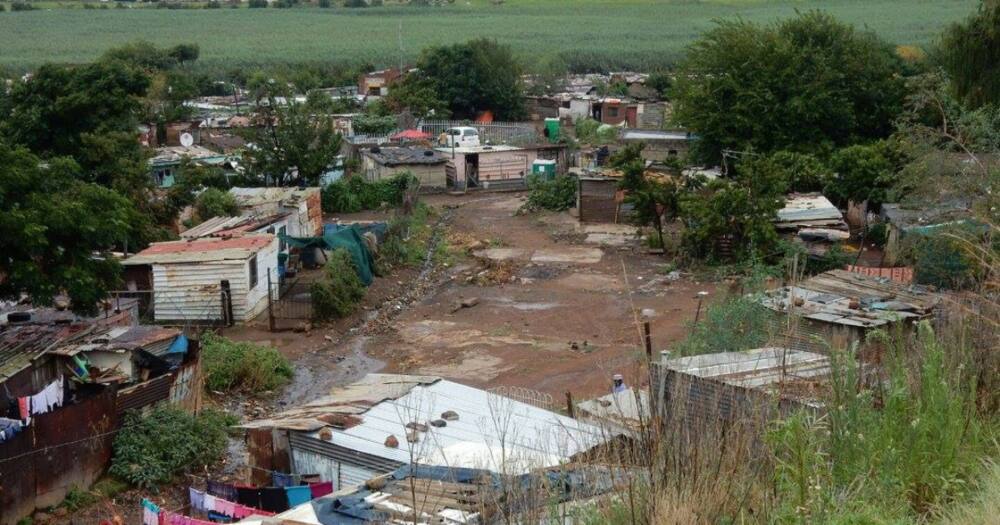 The United Nations has released its latest Human Development Report which assessed 189 countries against a range of factors.
South Africa has fallen two spots on the index since 2014 which has mostly been driven by inequality.
A shocking statistic has come out that 10% of the population owns more than 50% of the country's income, while the poorest 40% shares 7.2% between them.
This means that around 11 million citizens live off approximately R800 a month and 4 million South Africans experience multidimensional poverty which is defined as having poor health, malnutrition, no access to clean water, not enough access to healthcare and less than adequate housing conditions.
The report showed that conditions in Zimbabwe are far worse with almost 40% of the people living approximately R27.63 a day.
Earlier, Briefly.co.za reported that South Africa is one of the hardest-hit nations on the continent when it comes to Covid-19.
Nevertheless, a report has surfaced claiming that the December 15 deadline to pay a deposit to secure the vaccines has been missed and no guarantee has been arranged to make full payment.
Tandi Nzimande, CEO of the Solidarity Fund, claims that the payment to the Covax program would be made shortly according to the report.
Earlier, Briefly.co.za had reported that Finance Minister Tito Mboweni says that South Africa has not missed the deadline to pay the R500 million needed to form part of the COVAX global vaccine distribution scheme.
This facility will give the nation early access to vaccines needed to protect healthcare workers on the front-line and the public from the virus.
The Minister recently told Parliament that the state had until December 15 to make to required payment.
Mboweni slammed the reports as inaccurate, calling for the right information to be distributed:
"I think it's very important that when you're an adult person, you must first inform yourself of all the facts before you open your mouth."
"So we've not missed the deadline at all. Don't go around misleading people because you are misinformed. I don't know who misinformed you. Maybe it's honourable [John] Steenhuisen who misinformed you. I feel sorry for you."
Enjoyed reading our story? Download BRIEFLY's news app on Google Play now and stay up-to-date with major South African news!