- Pravin Gordhan has indicated that he is prepared to serve in Cabinet for another year
- Sources suggest that Ramaphosa is considering appointing him as Finance Minister or Minister of Public Enterprises
- Gordhan is believed to be a crucial part of Ramaphosa's plans to clean up the Cabinet
PAY ATTENTION: Click "See First" under the "Following" tab to see Briefly.co.za News on your News Feed!
It's believed that Pravin Gordhan may soon be back in Cabinet, as he has reportedly indicated he would be willing to serve for another year.
President Cyril Ramaphosa is expected to ask Gordhan to serve as either stand-in finance minister until after the elections in 2019 or as public enterprises minister. He is currently an MP.
In his maiden State of the Nation Address, Ramaphosa said he planned to cut down the size of state ministries.
Public Enterprises Minister Lynne Brown is on the chopping block ahead of Ramaphosa announcing his new Cabinet because of her links to state capture.
According to senior ANC national executive committee (NEC) members, Gordhan is believed to be the front-runner to step in as public enterprises minister as part of Ramaphosa's plan to clean up state-owned enterprises.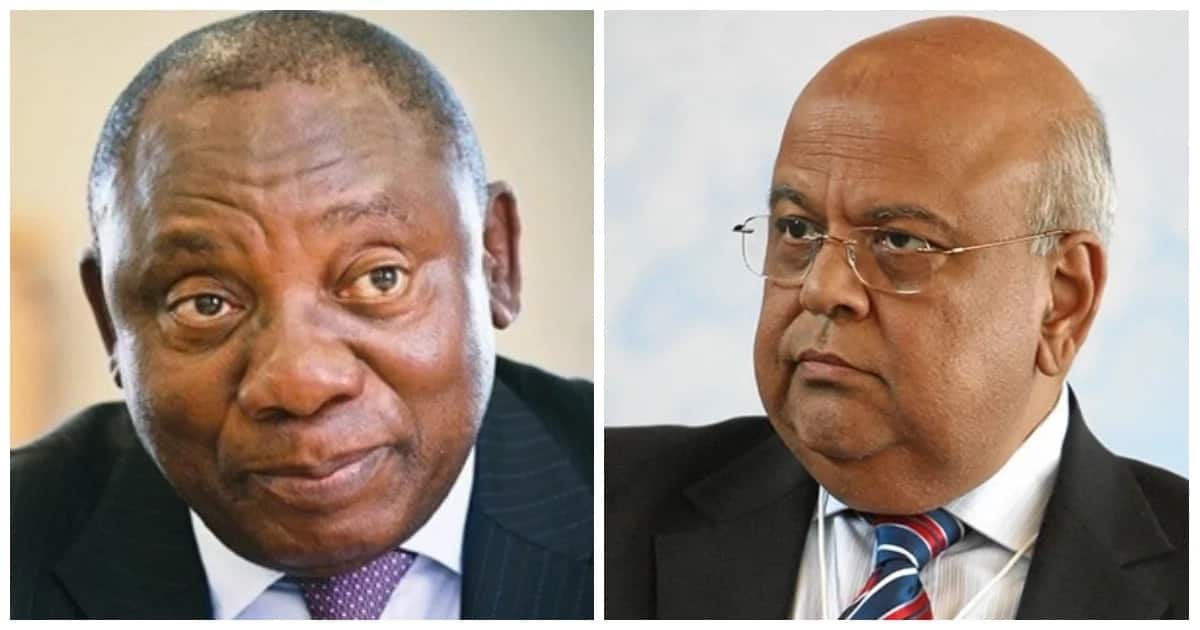 READ ALSO: "SA business needs a president like him," Vivian Reddy says of Cyril Ramaphosa
Briefly.co.za learned this is reportedly because of his reputation after he led the turnaround of the South African Revenue Service (Sars).
An NEC Member told the Sunday Times: "If there's anyone who can clean up our state-owned enterprises it is Comrade Gordhan. He cleaned up Sars when he arrived in 1999 — he found a badly run revenue service ... and turned it into one of the most competent public entities in the 10 years he spent there."
At a seminar held by Werksmans Attorneys on Monday, Gordhan said, "I would actually retire if I can but ... if there is another year's service which I can offer... well, let's see if I have any uses."
He also said that recent exposés have revealed how procurement was used as a conduit for corruption.
"Now you have all connected the dots, so to speak, you know that ministers are involved, directors-general are involved, officials in national departments are involved ... so you have quite a toxic mix or network that has been serving the purposes of state capture and corruption..." he said.
Political analyst Richard Calland in writing for the Mail and Guardian, said that Gordhan is working with Cyril Ramaphosa on his transition.
"The trickiest decision will be what to do with Pravin Gordhan, who is playing a crucial role behind the scenes in Ramaphosa's transition team. Like Cristiano Ronaldo, you really want to play him in every position: Should he be sorting out public enterprises (because of his fury with the misgovernance of state-owned entities), or fixing intelligence (because of his inside knowledge of how Zuma uses intelligence operatives from their days together on Operation Vula), or back at finance to restore morale at an under-siege treasury?"
READ ALSO: Guptas Cape Town home flagged for excessive water use
Do you have a story to share with us? Inbox us on our Facebook page and we could feature your story.
To stay up to date with the latest news, download our news app on Google Play or iTunes today.
Source: Briefly.co.za