A different type of danger has been on Mzansi's mind lately, but the festive season brings its own risks with it. Briefly.co.za explores some tips for ensuring your business, home and even your holiday are safe.
PAY ATTENTION: Click "See First" under the "Following" tab to see Briefly.co.za News on your News Feed!
By Nhlanhla Khuzwayo: Managing Director of Security Services at Servest
As the year draws to a close, facilities management and security services provider Servest warns of the anticipated spike in household break-ins.
According to a Governance, Public Safety, and Justice Survey (GPSJS) 2019/20 report by Statistics SA, housebreakings are the number one crime in South Africa.
There were an estimated 1,2 million incidents of housebreaking in 2019/20, affecting 891 000 households in South Africa, which represents 5.3% of all households in the country.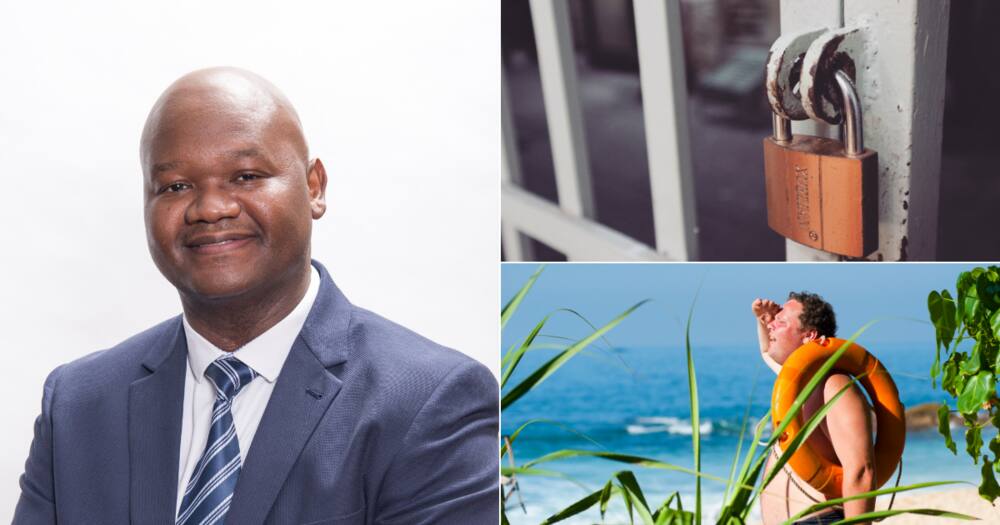 While incidents of housebreaking peaked in June and December during the 2018/19 period, housebreaking peaked in June, September, and December in 2019/20.
Nhlanhla Khuzwayo, Managing Director, Security at Servest, says, "Now more than ever, criminals have become increasingly innovative and daring. The Covid-19 pandemic has opened more opportunities for criminal activities, given the currently distressed economy. With the festive season upon us, the sad reality is that we anticipate a spike in criminal activities, in robberies of businesses and homes, as criminals were not able to operate much during the lock down period. They are already using this festive period as an opportune time to 'catch up'," says Khuzwayo.
According to Khuzwayo, the Covid-19 pandemic has put a strain on corporate and ordinary citizens alike, fuelling the determination of criminals to further drive criminal activities.
He highlights that because the festive season is a time when everyone is relaxed, criminals usually take advantage of this, resulting in heightened criminal activity.
He cautions that heightened criminal activities during the festive season usually consist of armed robberies, break-ins in both residential and business properties, hijackings, theft of motor vehicles, increased car jammings, fraud and card swopping at ATMs. Because people flock to retail centres, these present opportunity for criminals.
Khuzwayo cautions that as homeowners go away for the holidays, they should not advertise their holiday plans or activities on social media, as this can easily provide information to criminals that the house is empty, making it an easy target.
He says that conventional security is still an important security measure to take. Security systems, burglar bars and sensors are all especially important to ensure that a home is safe. Khuzwayo advises that you take the following steps before you leave for the holidays:
Make sure that the alarm system is tested. With load shedding rolled out in some parts of the country, make sure that your system's back up batteries are charged
Inform armed response that you will be away, and they must react to all alarms
To ensure more regular checks on the premises arrange random drives past your property by your armed response company
Cancel all newspaper and magazine deliveries to make sure that they don't give away anything to show that there is no one at home
Cost-effective security measures for homeowners:
Security measures should not cost an arm and a leg.
Khuzwayo says, "Everyone has a social circle, and they ought to utilise it in times of need. For instance, you can ask a friend or family member to house sit while you are away on holiday."
According to Khuzwayo other options include taking precautionary measures to ensure that it is not obvious that the house or property is empty. For example:
"Make sure you don't have a lot of mail lying around at the gate, or leave the lawn to grow too long, as these are some of the sure signs that the property is empty. To deter thieves, have someone randomly visit your house to remove post from the post box. Arrange for someone to mow your outside lawn."
Other things that homeowners take for granted is the disposal of tags for new items. He advises:
"Discard empty containers of new items yourself. Do not leave the packaging on the pavement for the regular rubbish removal to pick up, as this would give away that there are new expensive items in the house."
"Never pack for the holidays in the presence of strangers," cautions Khuzwayo.
"Connect all external and some internal lights on a time switch to randomly switch on and off to create the impression that there is activity at home," he advises.
Unfortunately, no one is immune to crime in South Africa. Even the most secure establishments can fall prey to criminal activities.
However, it is still important to take as many precautionary measures as possible to mitigate against some of the obvious signs that may give away your security measures to criminals.
Safety and security tips for holidaymakers
Khuzwayo shares the following security tips for holidaymakers while they're away on holiday:
Do not keep cash on you, rather use card payments
Leave cell phones at your holiday home or keep them in your pocket
Do not leave phones and wallets unattended
Do not carry expensive jewellery
If possible, do not carry a handbag
Do not take valuables to the beach, or hiking, or outdoor activities
Ensure vehicle doors and windows are always locked, and always double-check for car jamming
Do not stop for stranded vehicles on the side of the road, as this might be a set-up by criminals
Do not pick up any hitchhikers
Test your tracking device to ensure functionality
Earlier, Briefly.co.za reported that Police Minister Bheki Cele has zoned in on the #JohnVuliGate craze after spending a week roaming around on Western Cape beaches.
Speaking during a Limpopo parade Cele had gone as far as saying that Mzansi is 'banned' from the dance this Christmas.
The Minister explained that dancing in large numbers increases the likelihood of catching Covid-19 and urged citizens to be vigilant:
"This thing [Covid-19] is back. It is vicious, it kills, and we want to be with you for a long time, so protect yourselves. You protect yourself by not allowing people to break the law."
Enjoyed reading our story? Download BRIEFLY's news app on Google Play now and stay up-to-date with major South African news!