7de Laan teasers: January 2021
7De Laan remains a TV drama series that you will watch and never get tired of. Since it started broadcasting, fans can attest to the dimension of creativity and professionalism injected into the series by the production crew. With that, every episode is unique, and there are several scenes filled with humour and suspense. Reading through the De Laan teasers to catch a glimpse of what to expect this month will further convince you that every episode of 7De Laan is like a pearl you should not miss.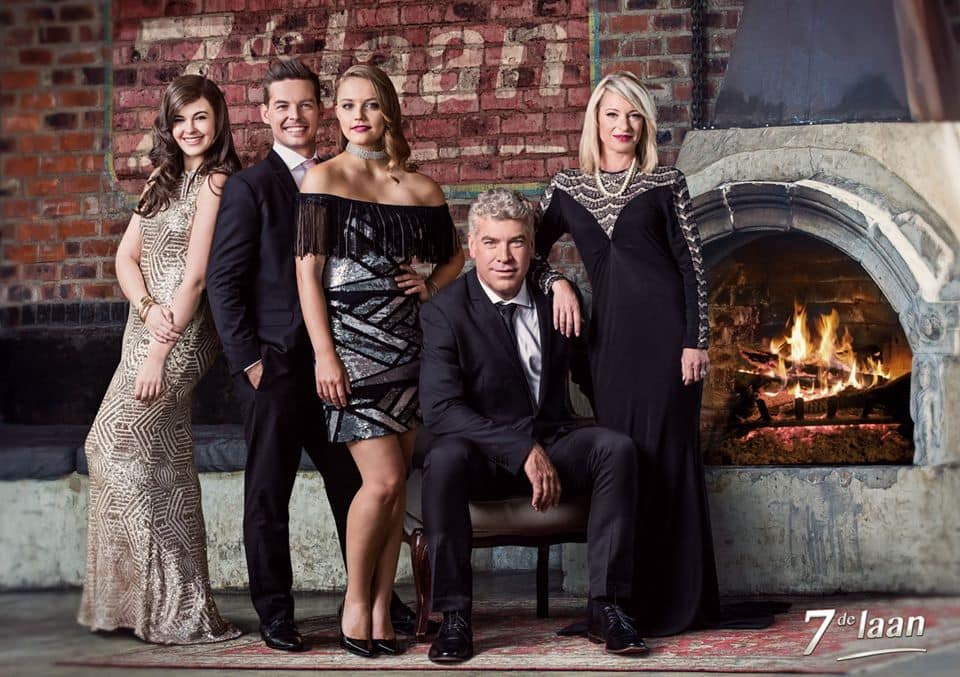 7de Laan is one of Afrikaans soap operas that have garnered a wide acceptance among millions of viewers within and outside South Africa. Fans with different entertainment needs have always found something interesting there. An exciting thing about the soapie is how it moves every viewer with a high level of interest when the events unwind.
7de Laan teasers for January 2021
If you are thinking of how you can entertain yourself after a busy day, episodes of this highly engaging television drama series do not only assure you of maximum entertainment, but there are lots of scenes that you will learn from. If you need a drama series to watch and get value for your time, this is one of a kind. Every episode promises to leave you with a desire to know what happens next.
Episode 4996 - Friday, 1st of January, 2021
Vince assists Vanessa, who is panicking, while the Welmans become intensely troubled after they receive a message from Mariaan.
Episode 4997 - Monday, 4th of January, 2021
Chris finds it hard to process the unexpected news, while Vince and Aggie look onward to beginning a new phase in their lives.
Episode 4998 - Tuesday, 5th of January, 2021
Lesedi finds Nozi's forward nature off-putting, while Lana shares a piece of interesting information with the Petersons.
Episode 4999 - Wednesday, 6th of January, 2021
Tjattas is resolute in leading Gabby and Khethiwe into temptation, while a surprise announcement shocks Ivy.
Episode 5000 - Thursday, 7th of January, 2021
Chris and DeWet apprehensively race against time, while dwellers of the Hillside commemorate the reopening of Oppiekoffie.
Episode 5001 - Friday, 8th of January, 2021
Lana is startled when an unfamiliar woman enters her apartment, and Lesedi, who is feeling lonely, attempts to take her mind off Fikani.
Episode 5002 - Monday, 11th of January, 2021
Vanessa asks Tjattas for assistance, while Khethiwe and Gabby are caught red-handed.
Episode 5003 - Tuesday, 12th of January, 2021
Shady shares part of what she has in mind with her friends. The parcel of Lana and Ivy mixes up.
Episode 5004 - Wednesday, 13th of January, 2021
The youngsters are eager to take part in Romeo's fun plan desperately, while Marvin provides Nozi and Lesedi with something scary.
Episode 5005 - Thursday, 14th of January, 2021
Dwellers of the Hillside enjoy the first aid course available at the Lifestyle Centre, while Shawn is ignorant of what is happening in O'Malley's.
Episode 5006 - Friday, 15th of January, 2021
Ludo's confidence increases after his dating service receives a new client. Lana is disheartened by a message that reminds her of her new level.
Episode 5007 - Monday, 18th of January, 2021
Lesedi and Alexa face off. Find out from today's episode if Mariaan has returned to her former life or not.
Episode 5008 - Tuesday, 19th of January, 2021
DeWet is discouraged because his henchman is not making real progress, and Fikani shares what he plans to do with Marko.
Episode 5009 - Wednesday, 20th of January, 2021
Vanessa attempts to persuade Lesedi that she is thinking too much on things, while Lana attempts to put up a brave front.
Episode 5010 - Thursday, 21st of January, 2021
DeWet is appreciative to have Bonita on his side, and Tjattas is not fascinated with the new place where Ludo works.
Episode 5011 - Friday, 22nd of January, 2021
Marko and Vince inspire Fikani not to give up, while Bonita and Vanessa review a Bruynwaves project for Valentine's Day.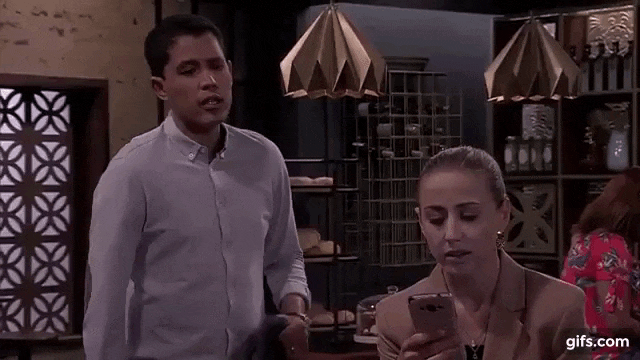 Episode 5012 - Monday, 25th of January, 2021
Connie looks forward to when she and André will be by each other again. At the same time, Rickus and Lana enjoy a funfilled day with each other.
Episode 5013 - Tuesday, 26th of January, 2021
Lesedi cautions Bonita not to get connected in DeWet's plans. Aggie and Connie talk about a delicate topic.
Episode 5014 - Wednesday, 27th of January, 2021
Ivy almost puts her foot in her mouth. Marko is outraged and wants to confront Rickus.
Episode 5015 - Thursday, 28th of January, 2021
DeWet visits André in the guardhouse, while Mariaan shocks Chris with an exceptional present.
Episode 5016 - Friday, 29th of January, 2021
The plans of Fikani are frustrated again after he receives a call from the hospital. Also, Aggie and Vince are smitten all over again.
Lesedi
Lesedi becomes lonely and makes every effort to get off Fikani's memory from her mind. Later, Marvin presents her and Nozi with something scary, but how do they respond to it? Also, what has she seen or felt that makes her caution Bonita from having anything to do with DeWet's plans? Find out from this month's episodes.
DeWet
After every effort made, DeWet becomes discouraged because his faithful follower is not recording any significant progress. After he finds out that Bonita is on his side, he is grateful for it. But then, what could have propelled him to visit André in prison? This is another thing that is worth considering.
Even though the episodes of 7de Laan teasers have been on the air for long, how they keep holding down the attention of viewers is incredible. The uniqueness and freshness of the scripting are worth commending. Join other viewers across the country and beyond as the premiere episodes of favourite TV series broadcast from Mondays to Fridays on SABC2 at 18h00.
READ ALSO: Deur Dik en Dun Teasers: January 2021
Briefly.co.za also shared interesting things about Deur Dik en Dun teasers, another television drama series that has exceptional entertainment stuff. You will find out how Ipek plans to get rid of Esra for good and how Esma shocks everybody with a decision she makes over her relationship with Garip. It is another TV show you will love to watch. You can always watch the soapie on eExtra and eTV from Mondays to Fridays at 7:35 pm and 5:30 pm respectively.
Source: Briefly News