Ndlozi questions the benefit of remembering Nelson Mandela's legacy
- Mbuyiseni Ndlozi has once again signalled his immense disapproval over the hype surrounding the late Nelson Mandela
- Reacting to news that a new documentary had been released, Ndlozi questioned the gain of remembering the ex-president's legacy
- Ndlozi had previously raised similar sentiments over the mentality towards one of the nation's more iconic politicians
PAY ATTENTION: Click "See First" under the "Following" tab to see Briefly.co.za News on your News Feed!
Mbuyiseni Ndlozi has once again taken to social media to question the attitude South Africans have over the late Nelson Mandela.
Ndlozi's comments came in response to a documentary that was recently released, asking:
"What exactly do we gain by remembering Mandela? In what way does it help us confront white supremacy? How does it help black people earn respect & dignity in the eyes of whites in farms? Why cling to a memory that renders blacks into docility in the face of white supremacy?"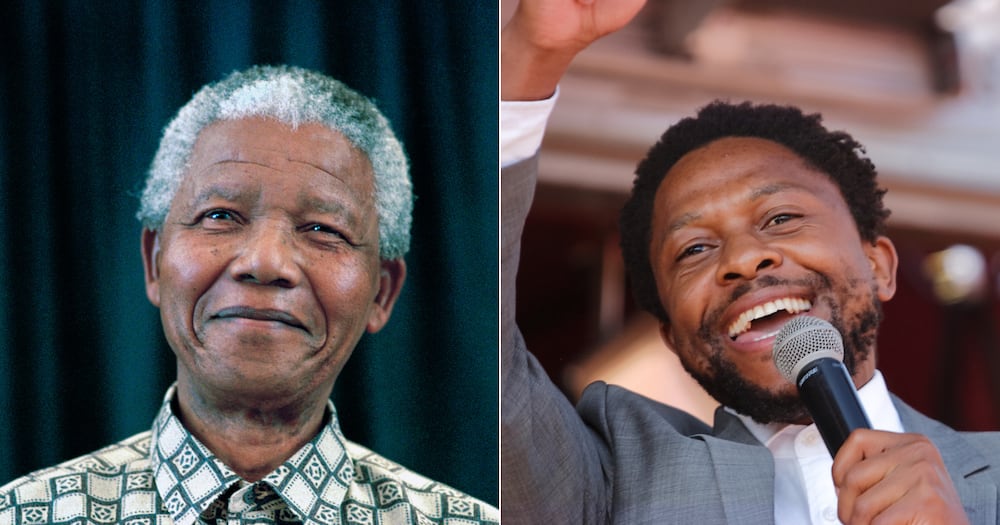 The Economic Freedom Fight MP continued his line of questions by commenting the following:
"I've heard of 9 wasted years... I think the truly wasted years are the 27 years that resulted into an empty reconciliation deal. In Mandela's memory, blacks are silenced in the false hope to appeal to the morality of whites! It will be 27 years next, that morality is nowhere!"
Take a look at a few reactions to Ndlozi's comment below:
@StephenRamosoeu: "This thing of saying "Mandela sold us" is starting to be annoying. Next time a person claiming that Mandela sold us he/she must first tell us what his/her father/ grandfather did..."
@mangwiron: "Cde Ndlozi, you only need to look into Africa to appreciate the solid. foundation laid by Nelson Mandela. He was no Saint, we all agree, he laid the basis & legacy for a functional State. If you were in Uganda or Zimbabwe you would have been in jail several times."
@XolaniAmani: "What foundation was laid. People are hungry, landless, some forced into prostitution some crime. The poor the time he was president are poorer now. The rich richer. What foundation."
@henryisclear: "You'll never be half the man Nelson Mandela was."
Earlier, Briefly.co.za reported that Ndlozi had weighed in on the legacy of the late Nelson Mandela as the nation commemorated the 102nd anniversary of his birth.
Questioning one of the former president's quotes, Ndlozi took to social media to comment:
"Mandela once said he fought against 'black domination'. Can those with rigorous minds help me process this? Where in the world or history have people been dominated by 'blacks'? Where has this blackness represented domination, superiority & privilege? What did Mandela mean?"
The former party spokesperson then continued to claim that Mandela was no longer a 'useful' figure when it comes to driving social justice in SA:
"Mandela is no longer a useful figure to confront injustices of racial violence, exploitation and marginalization. His name is used each year to neutralize black people into a false racial unity, peace and reconciliation. Mandela himself allowed this when he was alive!"
Enjoyed reading our story? Download BRIEFLY's news app on Google Play now and stay up-to-date with major South African news!
Source: Briefly.co.za